Fall is well underway, and if you haven't gone outside to experience the brilliance of trees turning from green to red, orange and yellow, you need to go before it's too late and everything turns to mush.
That's where this map from Tourisme Québec comes in handy. Updated weekly, the webpage keeps track of which parts of the province are in what stage of their fall foliage, from the beginning to peaking to past peaking and being over for the season. The map covers just about every location you'll want to go in the southern half of the province—most section up north are harder to access and are generally home to more coniferous trees that don't change shades.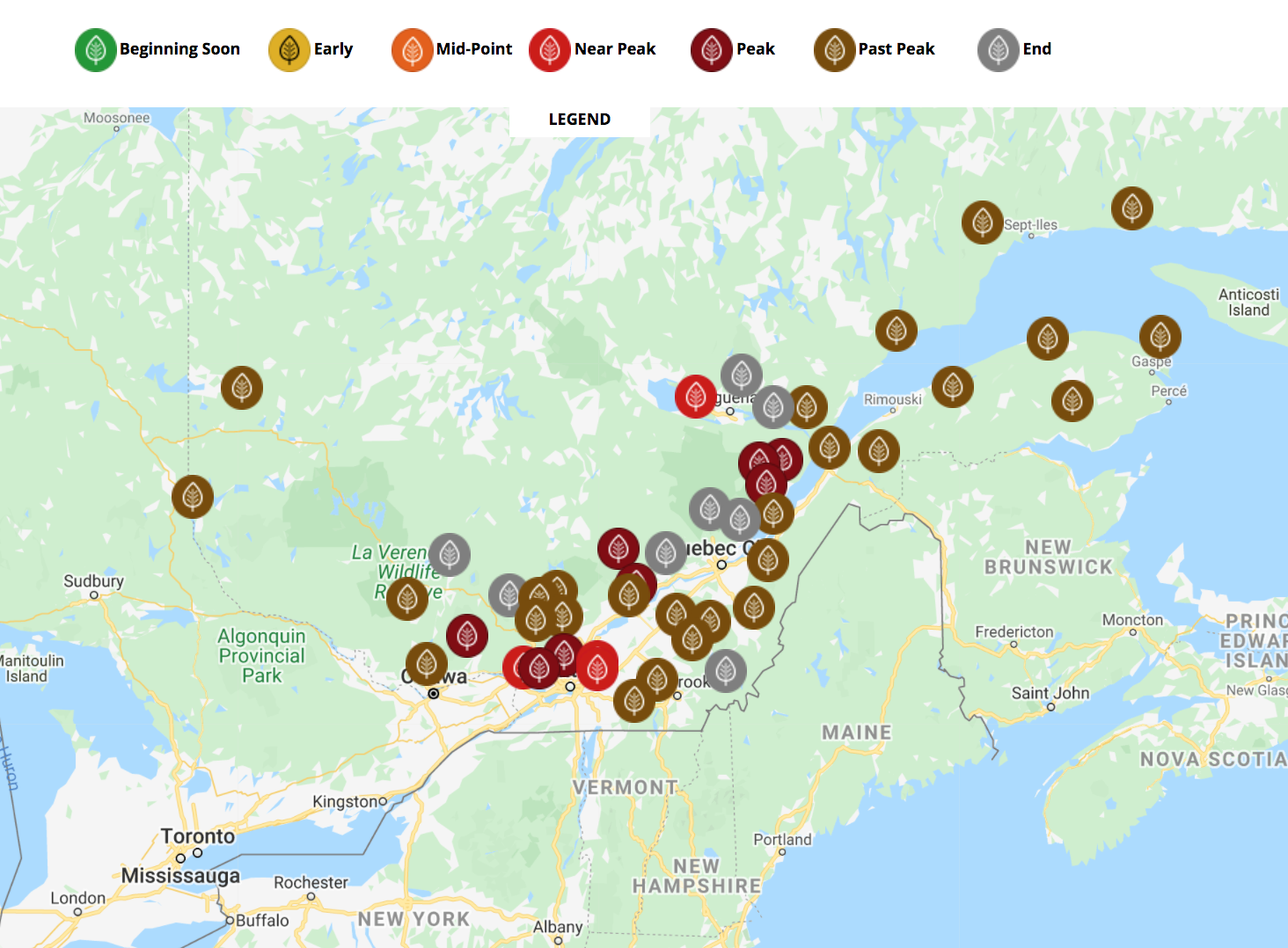 Luckily for Montreal, the peak of its fall foliage is still ongoing, and off-island regions like Montéregie are just about to peak. While many areas are currently past their prime on this map, that doesn't mean there's still something to see when travelling to different regions. Just be sure to follow the government's directives concerning interregional travel.
If you really want to experience the best spots in the city and nearby, we've put together a guide on the best places to experience fall in Montreal here, and have recently come out with a guide to waterfalls near Montreal if you want a watery show while you're peeping leaves.
Most popular on Time Out
- Famed Montreal taco truck and restaurant Grumman '78 is closing its doors

- Is Halloween trick-or-treating happening this year? Yes, but with restrictions, says Legault

- US-Canada border to remain closed until America brings COVID-19 under control: Justin Trudeau

- One Montrealer has erected a public art piece to commemorate Montreal's whale

- Mix up your movie night at home with these VR headset rentals from the PHI Centre