Time Out Market Montréal unveils new eateries, a grand bar program and more
Haitian chef Paul Toussaint, a new Montréal Plaza deli concept, cocktails from the city's top bars and retail details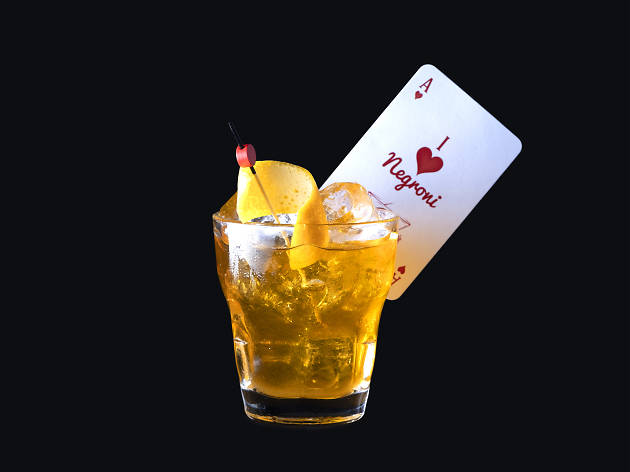 1/10
Photograph: Logan Mackay
Time Out Bar / Le 4e Mur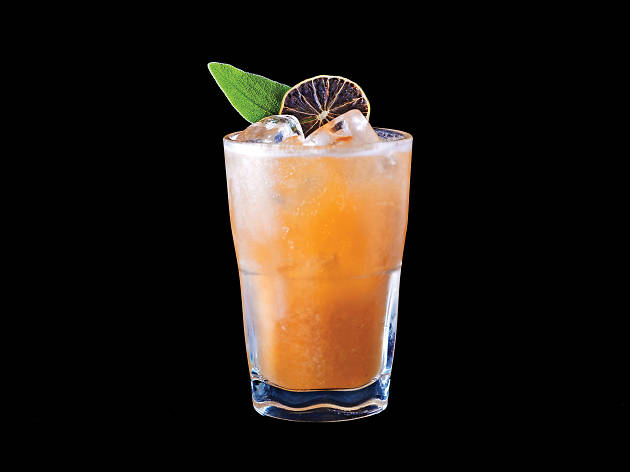 2/10
Photograph: Logan Mackay
Time Out Bar / Le Royal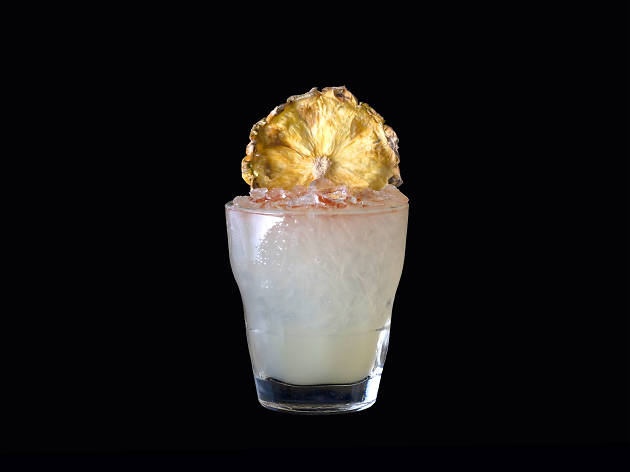 3/10
Photograph: Logan Mackay
Time Out Bar / Cordova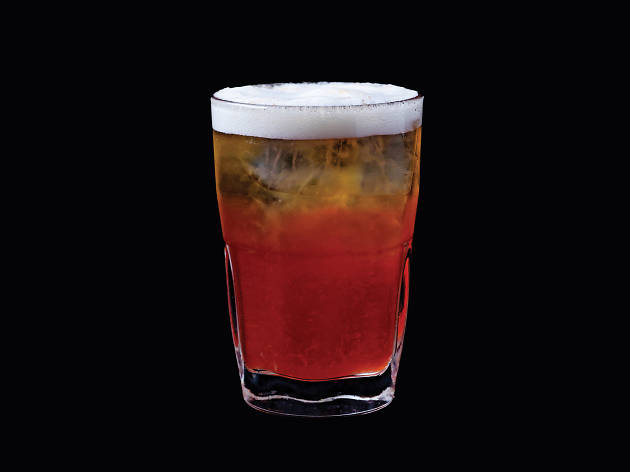 4/10
Photograph: Logan Mackay
Time Out Bar / Coldroom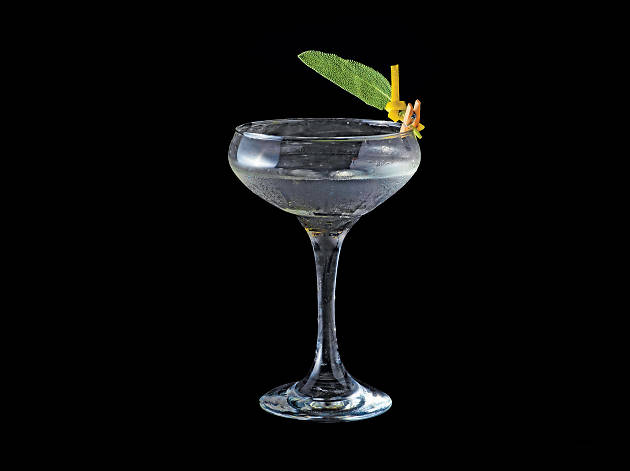 5/10
Photograph: Logan Mackay
Time Out Bar / Pelicano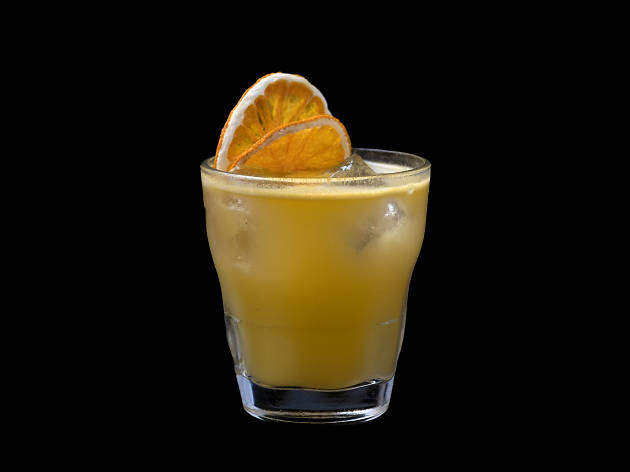 6/10
Phtoograph: Logan Mackay
Time Out Bar / Perles et Paddock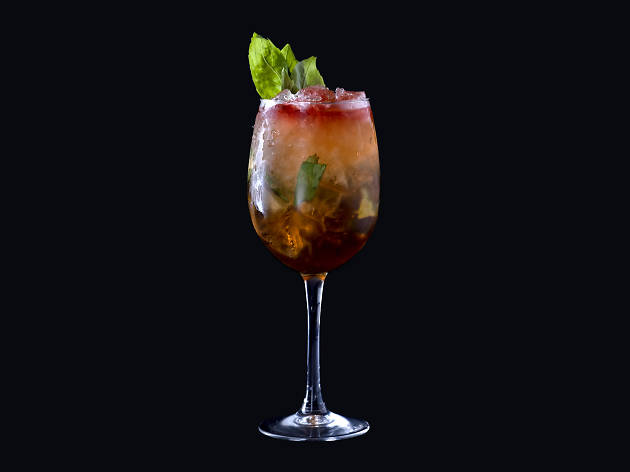 7/10
Photograph: Logan Mackay
Time Out Bar / Le 132 Bar Vintage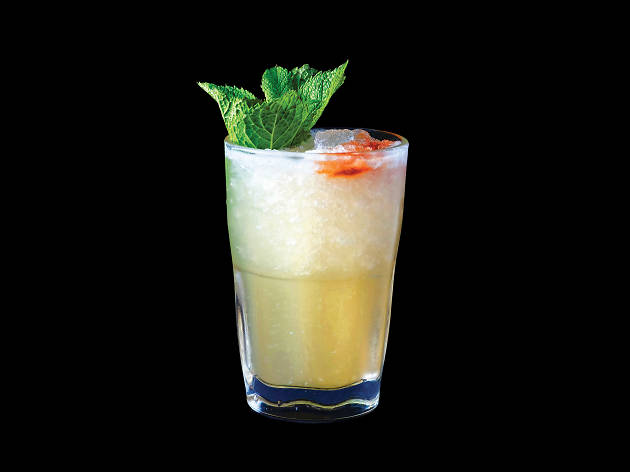 8/10
Photograph: Logan Mackay
Time Out Bar / Le Mal Nécessaire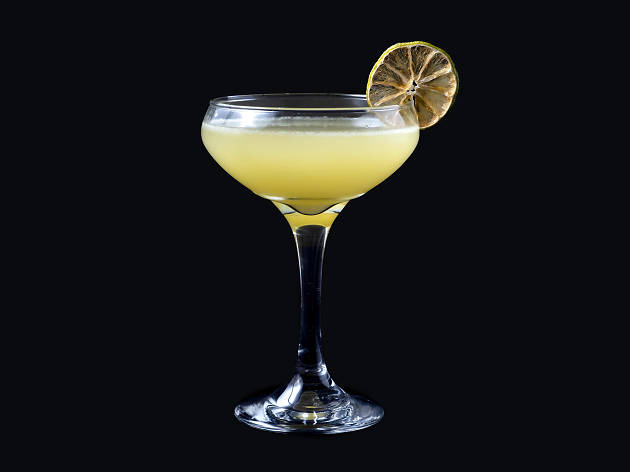 9/10
Photograph: Logan Mackay
Time Out Bar / El Pequeño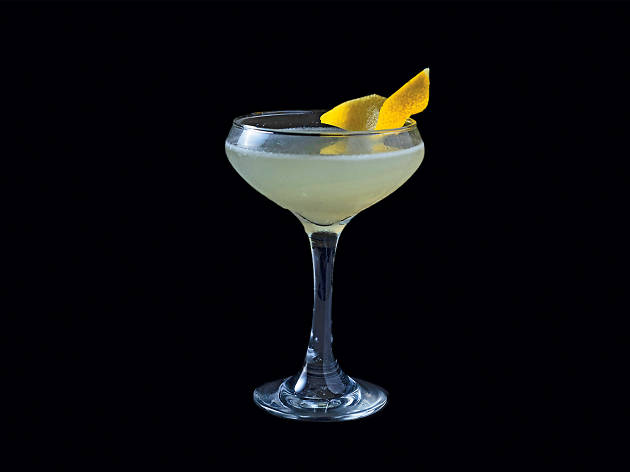 10/10
Photograph: Logan Mackay
Time Out Bar / Gokudo
It's official; our cultural and culinary destination Time Out Market Montréal is officially opening its doors to the public on November 14th at 8am sharp! If that wasn't enough, we've got a second serving of good news in the form of new chef and eatery announcements, the details on our Time Out Bar's cocktail program and some temptations for all you shopaholics out there. At 40,000 square feet, Time Out Market Montréal will be one of the city's biggest food halls stocked with 16 eateries, three bars for beer, wine and cocktails (plus non-alcoholic options), a demonstration kitchen to both see and taste some culinary action, a cooking school to learn new tricks and techniques, a retail space, and cultural spaces devoted to art, music and more.
RECOMMENDED: Full guide to Time Out Market Montréal
When it comes to our editorial curation of Time Out Market Montréal, we follow one simple rule: If it's great, it goes in the magazine; if it's unmissable, it goes in the market. The latest to join our space include the Haitian chef Paul Toussaint helming a personal kitchen as a signature chef, an all-new deli concept by Montréal Plaza Deli from top chefs Charles-Antoine Crête and Cheryl Johnson, local producers-first shop Signé Local equipping the market's retail space with a bevy of Québec-made goods, and our bars will feature cocktail recipes from some of the best bars and speakeasies in town.
All this joins the fantastic roster we've revealed in our first announcement and second announcement that features the likes of Le Club Chasse et Pêche, a brand spankin' new pastry spot from Hof Kelsten, wood-fired fare from Foxy, the Portuguese chicken king Romados, and so much more.
Paul Toussaint: This Haitian chef's one of the main reasons why we haven't been able to get Caribbean cuisine off our mind for years now. Ever since he returned to Montréal from Haiti in 2017, the reputation of Paul Toussaint's passion and energy for the dishes of his home country has preceded itself, whether it's a plate of classic griot and pikliz, spicy jerk chicken, crispy accra fritters or grilled seafood skewers. Too good to pass up, his new eatery at Time Out Market is a sign of some seriously delicious times ahead.
Montréal Plaza Deli: You're never going to look at soups, salads and sandwiches the same way again after you grab a bite from this new deli concept from chefs Charles-Antoine Crête and Cheryl Johnson. Find non-stop flavor in the form of options like teriyaki chicken sandwiches with ginger mayo and crisp cucumbers, a bowl of signature minestrone or a salad amped up with panko-coated egg and bacon. If you thought that the menus were on point at Montréal Plaza, imagine what they'll be treating you to with these comfort food building blocks.
Time Out Bar: Time Out Market Montréal doesn't stop at housing eateries from the best chefs and restaurants in town; we've got three bars incoming, each with their own specialty. On the cocktail side, we've got a program with recipes collected from some of the best mixologists in the city and country at large: Coldroom, Gokudo, Perles et Paddock, Le 4e Mur, Cordova, Le Mal Nécessaire, Pelicano, El Pequeño, Le Royal, and Le 132 Bar Vintage. In addition to that all-star mixology lineup, our beer bar's taps will flow with Dieu du Ciel, Archibald, Microbrasserie de Charlevoix and Pit Caribou while oenophiles can luxuriate in the wine bar's racks loaded with reds, whites, and an exclusive selection of natural and orange wines.
Signé Local: Founded by Vanessa Lachance and Maxime Tremblay, Signé Local specializes in bringing together the best products from Québec, from food and fashion to décor, cosmetics and just about anything else coming from across the province. Whether you're looking for a gift for a special occasion, ways to load up below the Christmas tree (it's not that far away!) or just treating yourself to new trinkets, you'll find it here. Best of all, poring over the selection here is as local as you can get.
We're only getting started: Stay tuned for more news about what's happening at Time Out Market Montréal, opening on November 14 at 705 rue Sainte-Catherine Ouest in the Centre Eaton de Montréal, smack dab in the middle of downtown.
Opening hours
Monday to Wednesday: 8am—9pm
Thursday to Friday: 8am—midnight
Saturday: 9am—midnight
Sunday: 9am—9pm