The best flea markets in Montreal
If you're in search of one stop curio shops, check out Montreal's best flea markets for choice vintage and antique finds
Get ready to haggle and start rummaging: From miscellaneous bric-a-brac to hidden treasures, visiting one of the best flea markets in Montreal is an essential pastime. Searching for the perfect mid-century accent piece? Old trinkets to turbocharge your nostalgia? A set of earrings you didn't know you needed? This list is what you need. And if you're big on bargain hunting, check out our list of the best cheap eats in Montreal, or celebrate your finds with drinks at one of the best bars in Montreal.
RECOMMENDED: Full guide to the best things to do in Montreal
Best flea markets in Montreal
1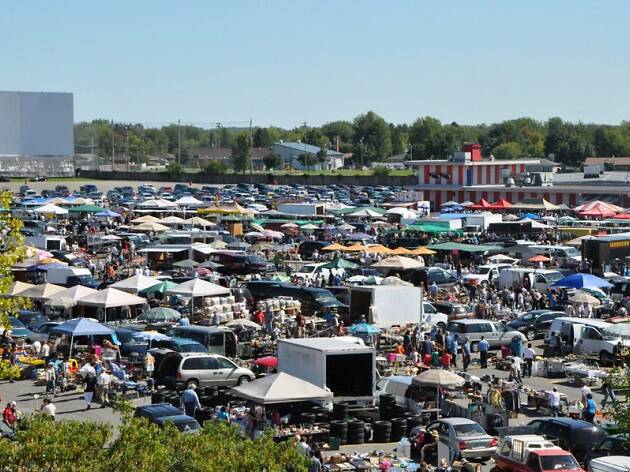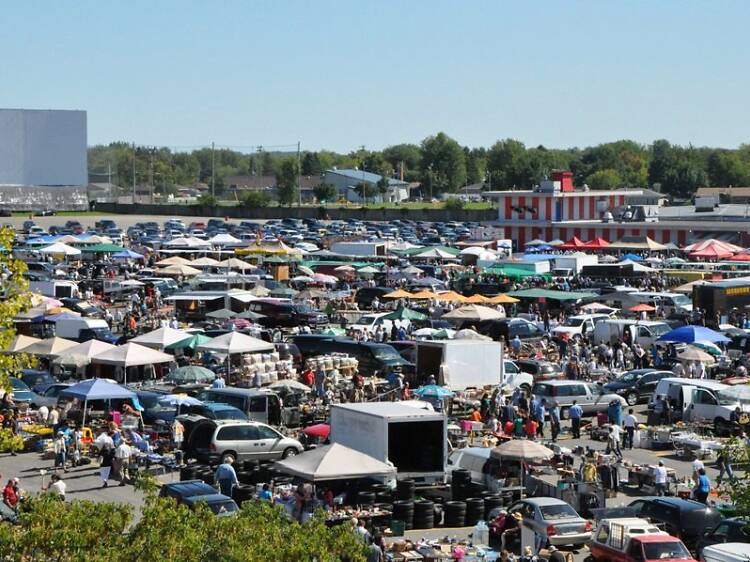 Photograph: Courtesy Marché aux Puces Saint-Eustache
Marché aux Puces Saint-Eustache
A year-round indoor shopping mall-style flea market that expands further out onto its ginormous parking lot in the summer, the main structure is a maze of stalls split into themed sections and sports an impromptu food court. The summer season however yields an even wackier collection of vendors—trust us, we know after finding a taxidermied alligator and a six-foot-long loaves of garlic bread for sale in the same visit. Spend the day here rummaging until the sun sets and pull into the drive-in, where five screens play movies as of dusk (a different English double feature plays every Thursday).
2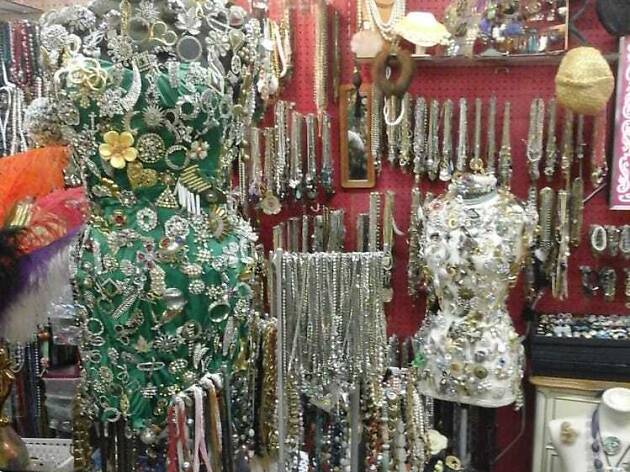 Photograph: Courtesy Yelp/Jenny M.
Marché Aux Puces St-Michel
Open every weekend, this is one of the most expansive flea markets in town that's easy to access, full of antiques, collectables, knickknacks, odd props, glassware, vinyls and more. Brimming with gems, this market is a must-see for any collector or vintage lover. Once you have woven your way through the main floor of vendors, be sure to check the upstairs where you can find endless rows of vintage glassware and higher-end antiquities.
3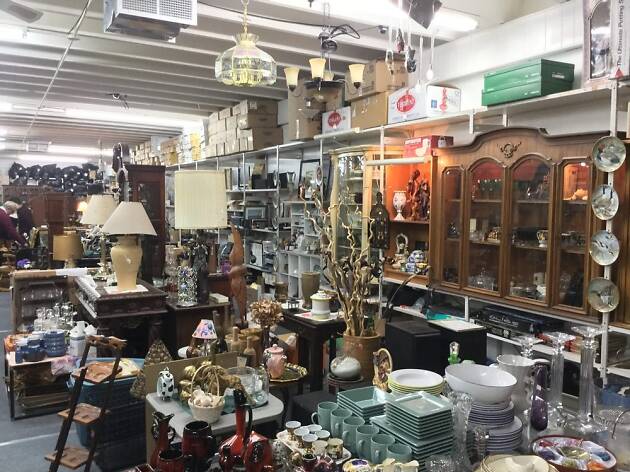 Photograph: Courtesy Yelp/Meubles du Grand Berger
There's not too many flea markets make the most of their retail space like this one, let alone offering an affordable delivery service for larger items. With over 13,000 square feet of quality finds that overhauls several times throughout any given month, it's hard to leave this place empty-handed. There's lots of pre-owned furniture, kitchenware, appliances, clothing and antiques to satisfy most homesteading desires. An added ethical bonus comes from how all purchases here help support the Mission of the Great Shepherd, a non-profit that works with Montreal's homeless and needy.
4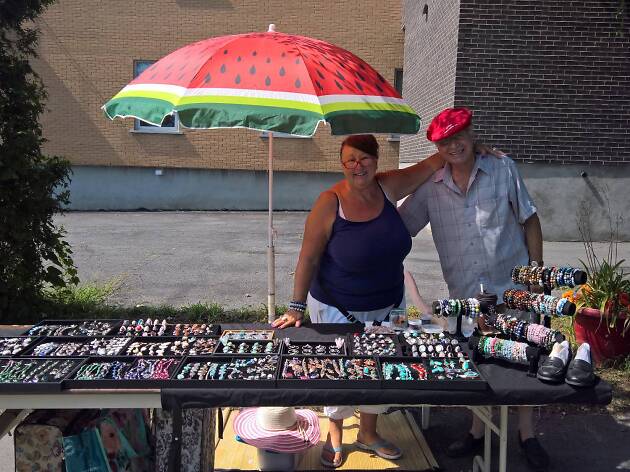 Photograph: Courtesy West Island Flea Market
Size isn't everything when it comes to the quality of flea markets: This bazaar is packed with vintage gems spread out over two floors and is a particularly important place to hit up when you're in search of some furniture and matching accessories. Vendors here are known for being friendly, knowledgeable and keen to reach a great deal, so don't be shy when it comes to scrutinizing a piece's plusses and minuses. Summer's the best time to visit, when warmer weather allows for more vendors to set up shop in the parking lot.
5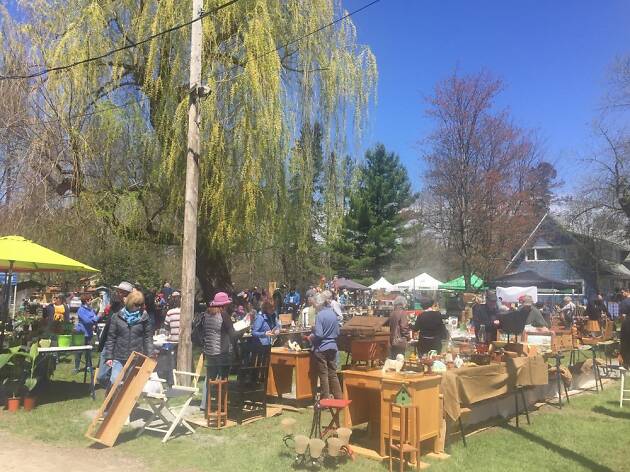 Photograph: Courtesy Yelp/Fanny C.
Situated on six acres farmland in Hudson, an hour's drive from downtown Montreal, this seasonal flea market held on Saturdays has been running for over 25 years with many of the same recurring 100 vendors. Named after a charismatic Irish settler, this market has maintained an iconic 'joie de vivre' status with its huge collection of antiques, collectibles, crafts, produce and more. Given the out-of-town location, you can shop, socialize and picnic while enjoying the view of the Ottawa River rolling nearby.
6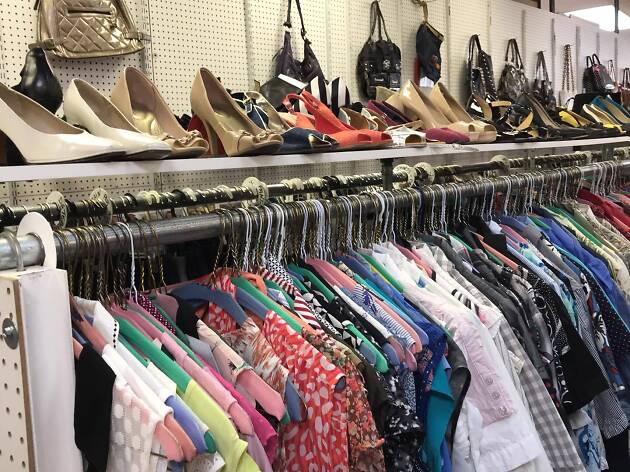 Photograph: Courtesy Le Grenier Des Aubaines
Le Grenier Des Aubaines Boucherville
Folks oftentimes find themselves in this year-long, Boucherville-based garage sale just to drfit through and see what's for sale. It's easy-going, and that's why we like it. Because its inventory is built entirely from the donations of others, this thrift shop on the scale of a flea market bears a wide selection of furniture, clothing, sports equipment, kitchenware and more. Run by volunteers with all the profits going to local charities, it's one of the best places to go for their range of vintage items and antiques looking for a second life.
7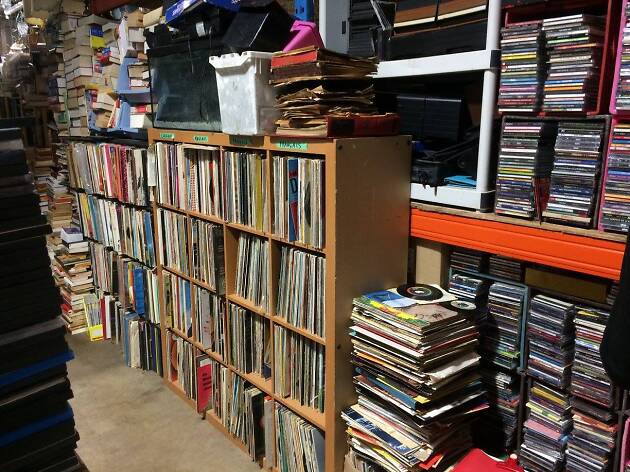 Photograph: Courtesy Arté Montréal
This artisan-fueled spot's where locals leave their unwanted wares to be either repaired and resold or broken down into materials to be used by artists that range from sculptors to prop and set designers. First-timers be warned, it might be a little intimidating to encounter this space overflowing with vintage furniture, accessories and curios for the first time. Prices range from the reasonable to the exuberant, but like most flea markets, sellers are willing to haggle.
8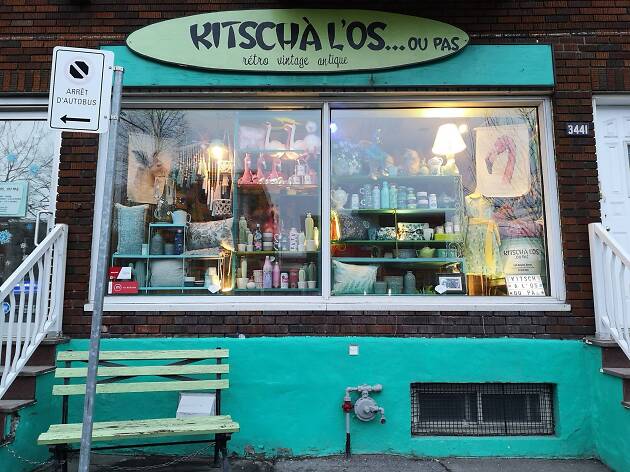 Photograph: Courtesy KitschÀ l'Os
Translation: Kitsch to the bone. With this mixture of vintage-inspired novelty items plus strict vintage items and antiquities, you're bound to find something worth taking home. Particularly good for stocking up your home with stylish and time-tested items, you'll find a huge range of items, from entire dining sets of blue Pyrex plates to Lucite spaghetti lamps. This funhouse of a store is worth visiting just for the eye candy, if not just for their entire room of vintage tins.
9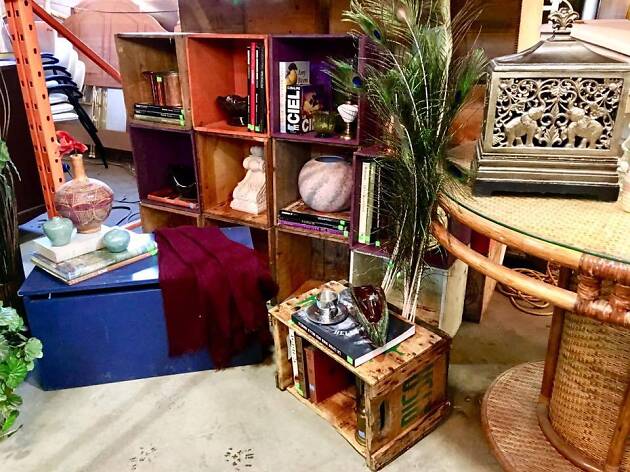 Photograph: Courtesy EcoDepot Montréal
While technically not a flea market by definition, any visit here is bound to yield the discovery of some vintage treasure or unique find. Focused on furniture, appliances and homewares, they also have a selection of clothing, jewelry, books and vinyls to dig through. Keeping an eye on their regularly-updated Facebook page reveals that the owners of this spot make an effort to carefully comb through piles of junk to pick out the best items. Getting here's quite the trip from the city centre, but it's worth it.
10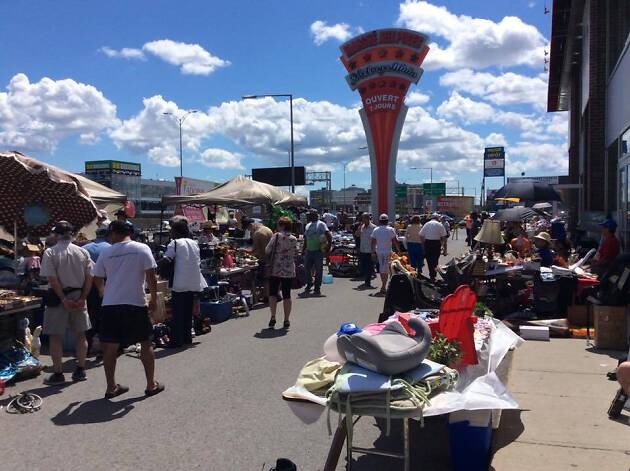 Photograph: Courtesy Marché aux Puces Métropolitain
Marché aux Puces Métropolitain
Located in Saint-Leonard, this flea market is one of the biggest of its kind in Canada. With its hundreds upon hundreds of stalls, you can find just about everything and anything: We're talking clothing, toys, electronics, video games, jewelry, tools, food and more. Need to get a haircut? There's a barber shop. Want guidance from the spirit world? There're two astrologists and tarot card readers. The only thing to note before going is that vintage hunters won't find this address as interesting, as vendors lean more towards selling new stuff on the cheap.
11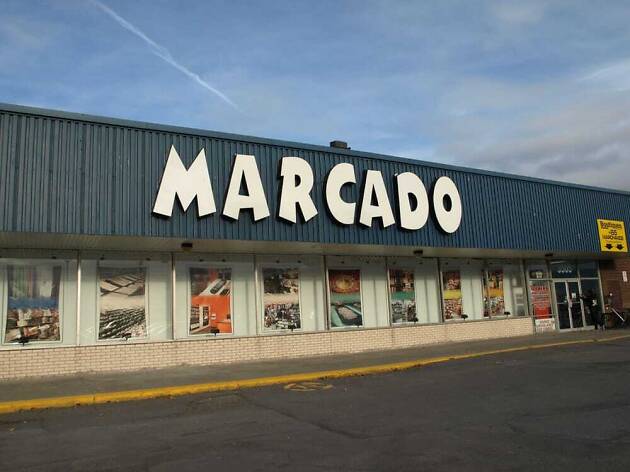 Photograph: Courtesy Yelp/Boutiques Marcado 5 Étoiles
Boutiques Marcado 5 Étoiles
Less of a flea market and more of a bazaar for cheap wares, this collection of vendors in Longueuil will satisfy desires for curios on the cheap. From clothes to tools to food to cosmetics and collectibles, the variety here is so broad that it feels random, but enough time spent here reveals methods to the madness. The administration here may have given themselves five stars but inserting the words in their name, but if we were giving out awards for places that excel in Quebecois kitsch and oddities, this one gets all the stars.
Looking to keep it cheap?
Maximize your dime and time with the best cheap things to do in Montreal, from arts and culture to food and drink. Here's our list of our favourite ways to spend time in Montreal without spending too much of your hard-earned cash.
Here's your list of essentials for the best things to do in Montreal, from fantastic attractions to cultural powerhouses.