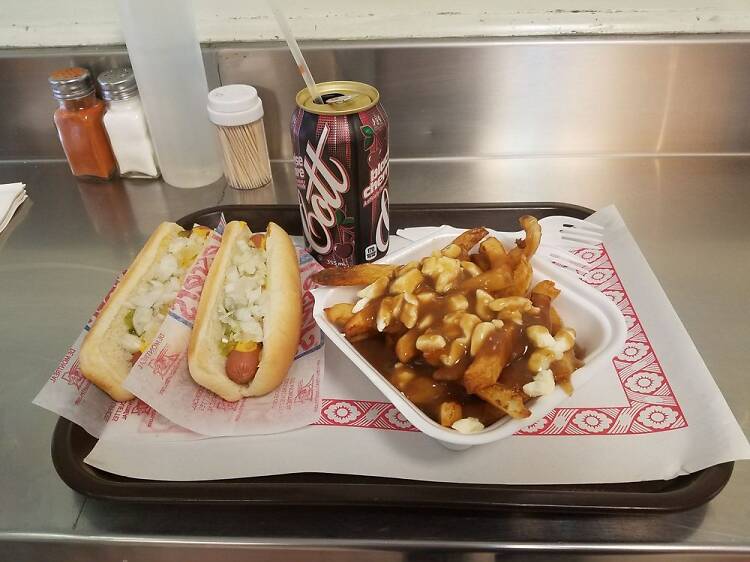 Photograph: Courtesy Yelp/Joseph S.
1.

Grab a couple steamés at Montreal Poom Room
Montreal is definitely a hot dog kind of town, but unlike other cities, we like out dogs smaller than your average American variety and either steamed (soft and warm) or toasted (buttery and crispy). The best place to experience the real deal Quebec dog is at one of our many casse-croûtes (diners) throughout the city, whether it's at chains like Lafleur's or La Belle Province, or at institutions like the Montreal Pool Room. Cheap, fun to eat and definitely not good for you, it's one of life's dirty pleasures worth experiencing at least once.
Price: $1.35 for each steamé, $1.75 for each toasté