Has any band in history squeezed the generation gap harder than Fleetwood Mac? Consider this fact: in 2015, it's possible for three different generations of the same family to be diehard Mac heads. Grandparents would have fallen for them in their bluesy '60s beginnings. Mums and dads formed an indelible attachment to classic albums like 'Rumours' in the '70s or 'Tango in the Night' in the '80s.
Now, remarkably, their kids are in thrall to them too. They hear a sonic influence in Florence Welch to Haim, they see a sartorial influence on the high street – from witchy shawls to boho flared jeans – or they've read about the feminist influence both Stevie Nicks and Christine McVie have had on a generation of creative women.
If Fleetwood Mac are indeed so godlike as to make time yield, the natural place of worship is a club night – started in London by Lisa Jelliffe – called Fleetmac Wood. To paraphrase Henry Ford: they'll play anything, as long as it's Mac. Since 2012, the night has spread its white wings to festivals like Secret Garden Party and now LA, and at the root of all those heaving dancefloors are the beats of drummer and founder member Mick Fleetwood.
At 69, Mick has lost none of his raffish eccentric charm – as Lisa found out when she called him up to talk about younger audiences, band mates and balls. A lot of balls.

Lisa: 'Why was London such a great place to start your career in music?'
Mick: 'When I was 16, I went off to London like Dick Whittington, with a drum kit on the back of the train, wrapped up in blankets by my mum and dad. I left with this funny mutant dream of playing down a jazz club. It was totally naive. But what I walked into was a London at a wonderfully, sociological time.'
Lisa: 'What do you mean by that exactly?'
Mick: 'Well, there was still a hangover from the Second World War. There was a sense of rebellion in the ranks of that generation. And London was full of that spirit. The fruit was there to be picked, by crazy people who wanted an alternative. Creativity, music, hair, fashion: all of these things still survive from that very real nucleus of energy. That was the spirit of London that allowed funny little creatures like me to blossom.'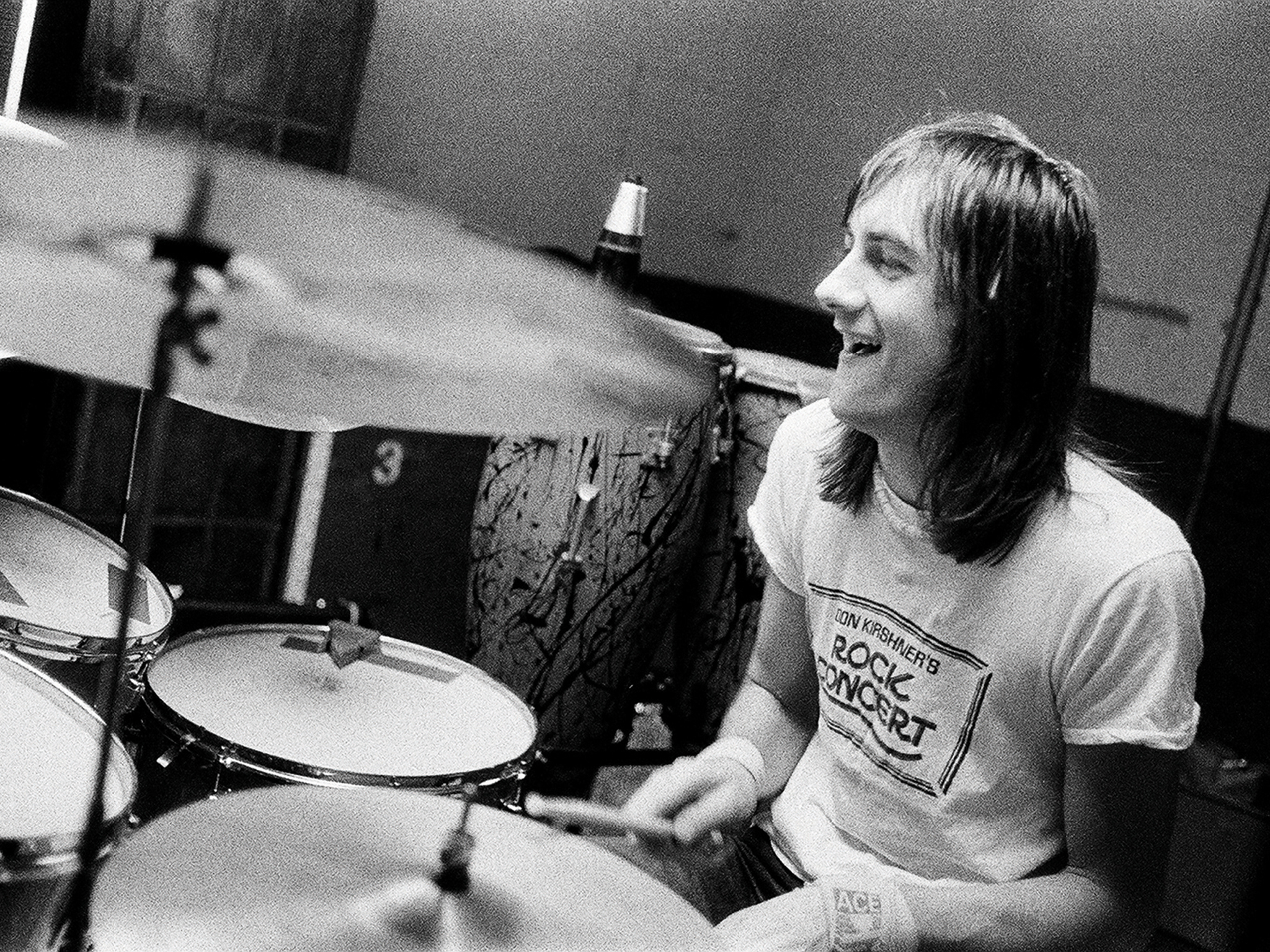 Lisa: 'Your fanbase is getting younger and younger. What do you think is lacking in current music that Fleetwood Mac provides?'
Mick: 'We are totally blessed with something that seems to be alive and vibrant with young people. I think what has happened is that bands like us provide memories of a certain vibration that was happening in the world at a certain time. Also, sometimes people want to take a breath, and look back at bands like us and go: "Oh my God, they've been around for ever and they have a body of work that I can listen to, and open chapters, and find they have a history, a family tree." They find it fascinating and they find it inspiring.'
Lisa: 'What's it like working with strong, talented women like Christine and Stevie?'
Mick: 'It's very much like life – an interplay of men and women doing their best to coexist, you know, successfully – and then unsuccessfully. It's been an extension of brother-and-sister dynamics that in truth became not brother and sister. I think it's also been the magic behind a dynamic which has transcended the music of Fleetwood Mac.'
Lisa: 'How do they differ?'
Mick: 'Well, Christine was always "one of the boys". She worked in bands with men before, back in the day in Birmingham. She wasn't surrounded by ladies, she was in a man's world – James Brown style. So her strength was built by totally coexisting in a man's world.'
Lisa: 'And what about Stevie?'
Mick: 'She had a different experience thanks to working with Lindsey [Buckingham]. They were joined at the hip. He was her other half, creatively. In many ways, he still is. It made for an incredibly strong alliance between these two ladies. Quite frankly, I think it's a huge help to Stevie with Christine rejoining the band again. I mean, Stevie has done her level best to coexist with two ex-boyfriends in a band.'
Lisa: 'Your wooden balls that hang so fetchingly on the cover of "Rumours" – are they the same pair you've worn for years?'
Mick: 'Let me just check them, I'm laying on my bed here, in my underpants [laughs]. No, the original balls were lavatory chains that I ended wearing around my waist for my very first 'balls solo' at the Boat Club in Nottingham. Those are sadly not with us any more.'
Lisa: 'So what happened to the "Rumours" balls?'
Mick: 'I don't wear them on stage any more because they're balls to be kept safe, so to speak. They're always with me, in my dressing room in a little portable safe. So they're never that far away. I never play without wearing my wooden balls, as you know. It's a uniform. When I put on my knickerbockers and my wooden balls, it's like going into battle!'
Lisa: 'How many sets do you have?'
Mick: 'I have four sets of wooden balls. I never want to be caught without them. When I went to Africa to learn about music, I learned they bless instruments. All of the balls have been rubbed in earth, they've been in the ocean. In my world, they have been given heart and soul. Even the spare ones, so if by some awful happenstance I was left ball-less, I know that I have a quick fix.'
Fleetwood Mac play The O2 on May 27 and 28 and June 22, 24, 26 and 27. Fleetmac Wood is at XOYO on June 24.