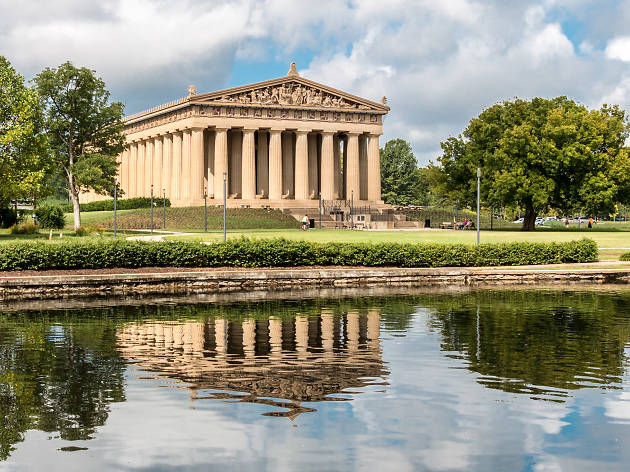 The 17 best Nashville attractions
Understand locals' devotion to music, civil rights, sports and Southern food when seeing the best Nashville attractions
There is a reason why the best Nashville attractions are some of the most discussed destinations in the U.S. This is Music City, after all. The Athens of the South, Smashville: a city with a nickname for each one of its personalities.
Where to begin exploring when in town? Depends on your mood. Culinary fiends will likely already have a list of best restaurants to visit handy, but we urge all sorts of travelers to indulge in every entry on our roster of best Nashville hot chicken. You're welcome in advance.
If you're partial to activities, events and things to do, consider kicking off your tour of the city at the famous Country Music Hall of Fame or the plantation home.
Home to more than 20 colleges and universities, the town is also drenched in a rich tradition of academia, as evidenced by the many libraries and museums you'll see at every corner.
Sport lovers will be amazed by the loudest fans in the NHL (for real), who even throw catfish on the ice when possible (true story) at Bridgestone Arena.
Basically, everyone will find something to adore in Nashville.
RECOMMENDED: Full guide to the best things to do in Nashville
Nashville attractions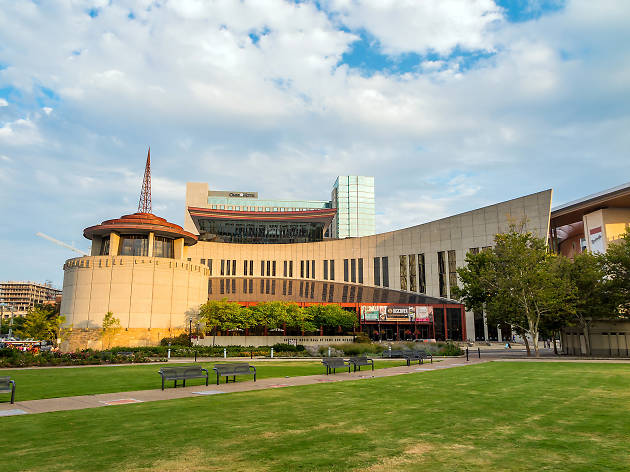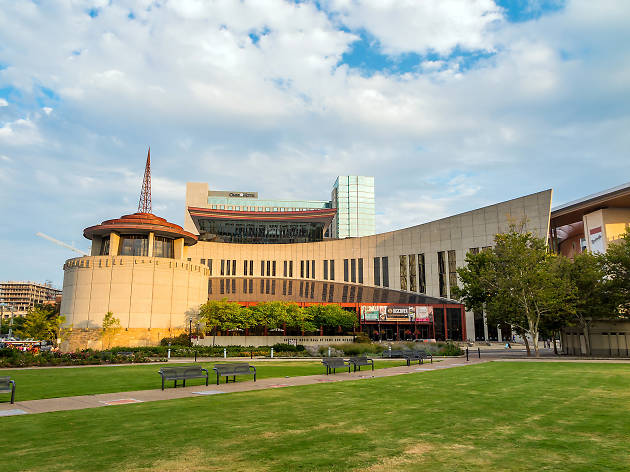 Photograph: Shutterstock
1. Country Music Hall of Fame and Museum
What is it: The starting point for all things country music, this interactive museum will appeal to fans of all music genres. Even a quick walk-through will illuminate how all music derives from Nashville's favorite tunes.
Why go: The multi-story building (designed to look like piano keys) is rammed to the rhinestone rafters with show-stopping musical memorabilia, such as Elvis Presley's 24-karat gold Cadillac and Johnny Cash's Martin D-355. You'll end your perusal in the Hall of Fame Rotunda, where you can honor the greats. Pay extra for the add-on Studio B tour: it's the best way to experience a piece of sonic history on Music Row.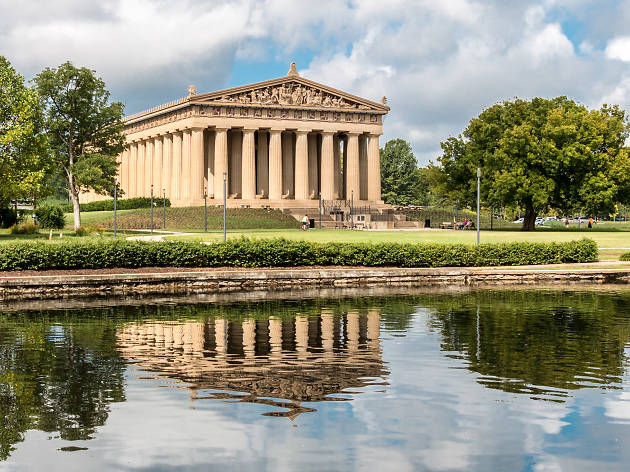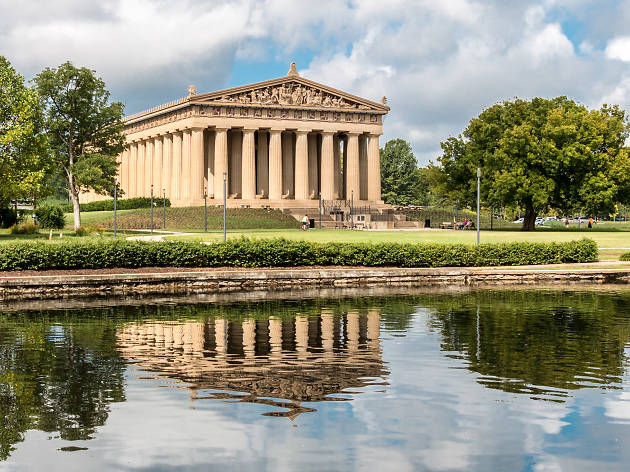 Photograph: Shutterstock
What is it: Built in 1897 as a celebration of the state's Centennial, this is a replica of Greece's Parthenon (complete with gold Athena sculpture) and perhaps Nashville's most iconic landmark. It is a nod to the town's reputation as the Athens of the South, a city that truly champions education.
Why go: In addition to the great photo op, a visit here is a history lesson of sorts. Check out the lovely galleries inside as well as the 42-foot statue of the goddess Athena by local sculptor Alan LeQuire. The interior, accessible after paying an admission fee, is only open during the day, but the exterior can be visited from dawn to 11pm and, take note, is breathtakingly lit at night.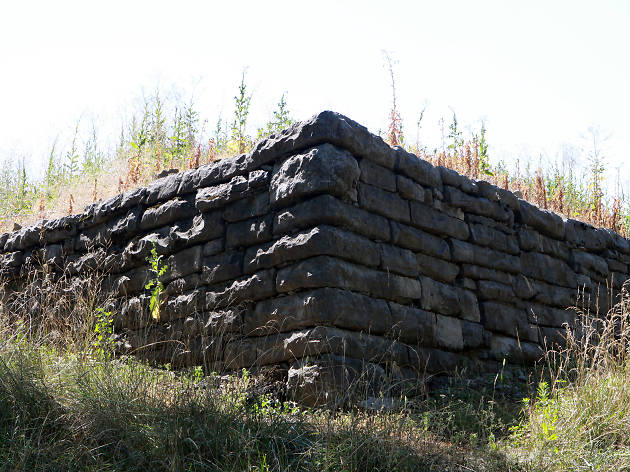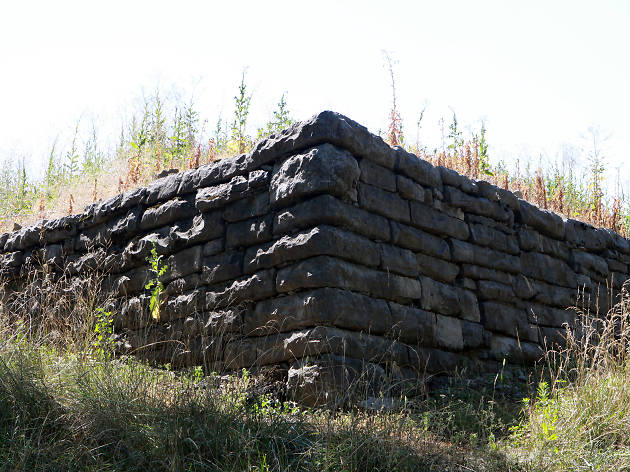 Photograph: Shutterstock
3. Fort Negley Visitors Center and Park
What is it: A fort built largely by slaves that was used to defend the city during attacks. Because it is on a hill, it also affords some of the best views of Nashville.
Why go: Named an UNESCO Slave Route Destination, this is an important site for understanding both the African American experience and Nashville's development. The walking trails offer great views, with pretty wildflowers in season and a lovely, easy hike in the city. Plus, the entire experience is free.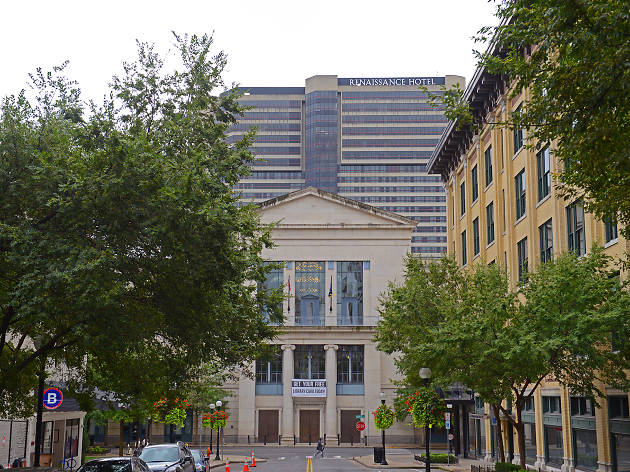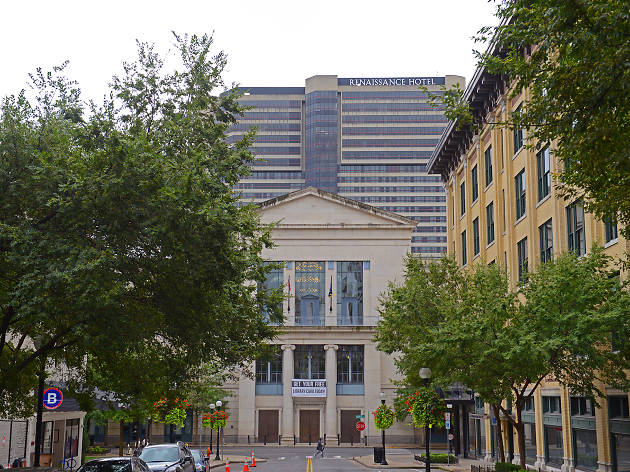 Photograph: Shutterstock
4. Civil Rights Room at the Nashville Public Library
What is it: A freestanding exhibit on the second floor of the main public library that illustrates Nashville's essential role in the U.S. Civil Rights movement and history of desegregation.
Why go: The powerful photographs, videos and displays teach about the sit-ins and other protests that changed the face of America. Afterwards, walk over to Woolworth on 5th, the restored five-and-dime lunch-counter that was the site of 1960s sit-in demonstrations and is now a restaurant serving Southern specialties.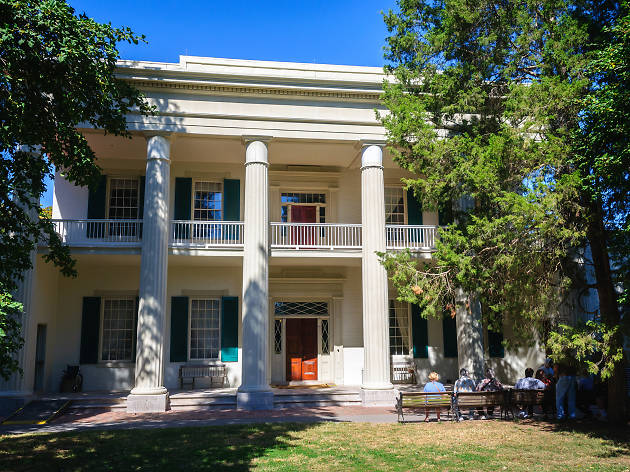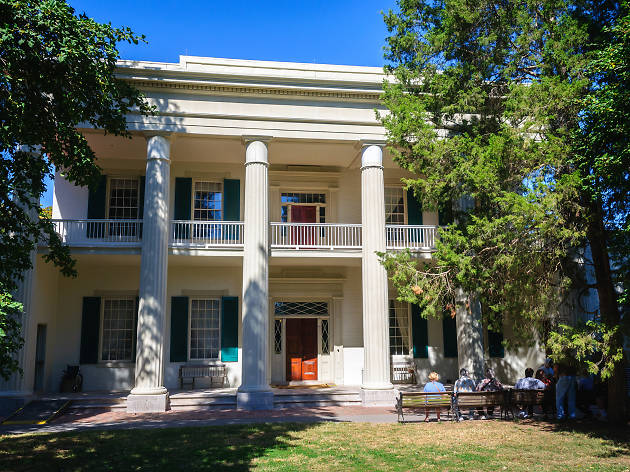 Photograph: Shutterstock
What is it: The plantation, plus gardens and former slave buildings, that was Andrew Jackson's home, the seventh president of the United States.
Why go: The Hermitage tour and museum focus not only on Jackson and the con­struction and decoration of the mansion, but also the African American slaves who worked at the plantation. The historic home makes little effort to gloss over some of Jackson's less favorable legacies. The Master Gardeners of Davidson County maintain the magnificent on-site gardens. Even if you are not typically an audio-tour-type person, consider the one of the grounds, which includes a kids' version narrated by Jackson's pet parrot.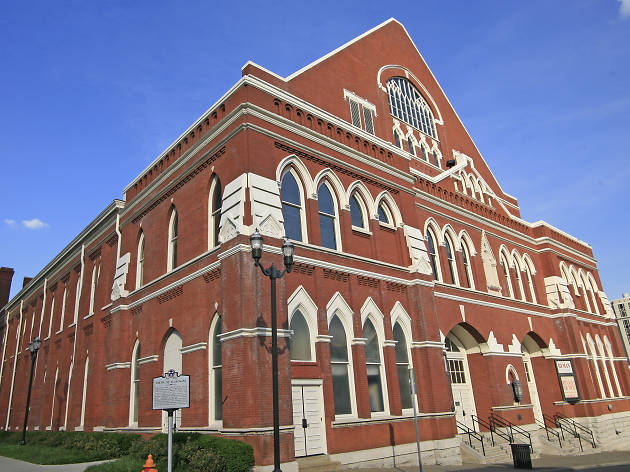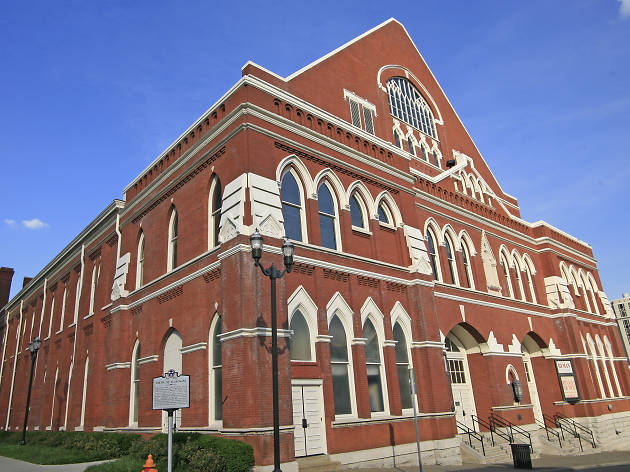 Photograph: Shutterstock
What is it: Built in 1892 by Capt. Thomas Ryman, the then-Union Gospel Tabernacle is now one of the premiere live music venues in the country.
Why go: Amazing acoustics and a revered history—it was home to the Grand Ole Opry from 1943 to 1974—make for a near-sacred experience for musicians who play here. In addition to seeing a show, visitors should take a backstage tour for the chance to step on the hallowed stage.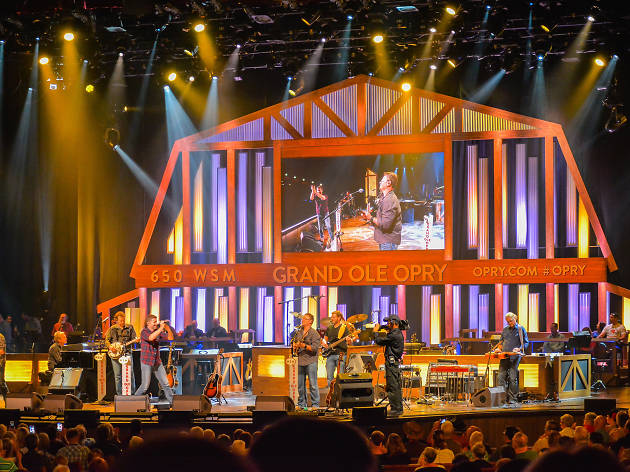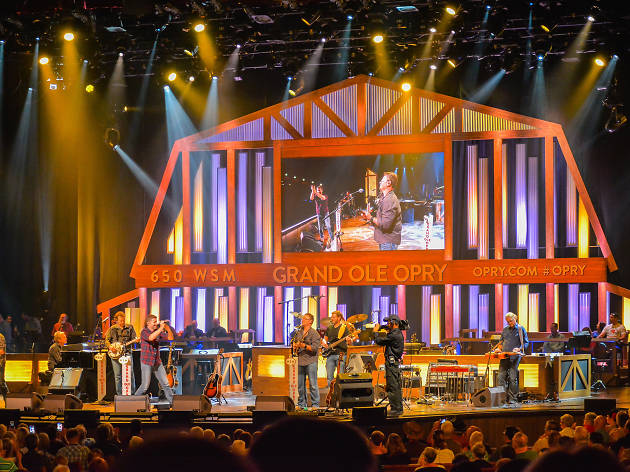 Photograph: Shutterstock
What is it: The weekly music stage concert has been around since 1925, hosting a roster of performers playing gospel, country, bluegrass and more.
Why go: Because it is the quintessential Nashville experience. The Opry performs at least two times a week, Fridays and Saturdays, with additional shows on Tuesday nights most weeks. During the majority of the year, it is held at the Opry House in Music Valley (backstage tours are available) but between Thanksgiving and New Year's, the shindig returns to its historic home at the Ryman Auditorium.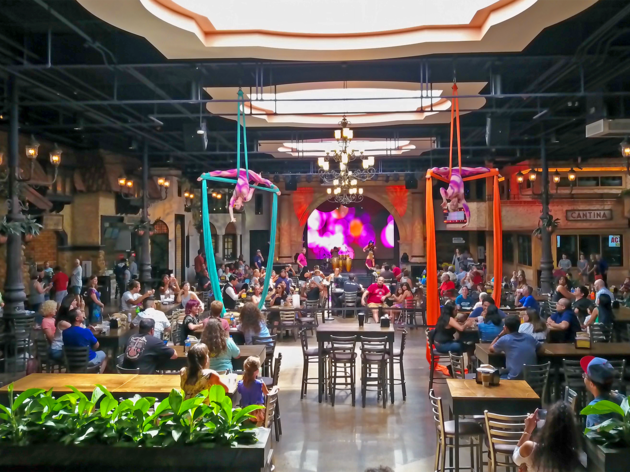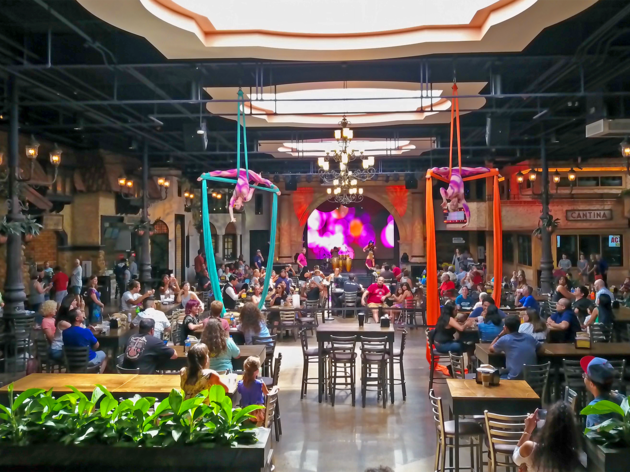 Photograph: Courtesy Plaza Mariachi
What is it: To call Plaza Mariachi a strip mall is like calling the Grand Ole Opry a stage. This mega Mexican marketplace includes a number of restaurants, a bar, a live music stage, a grocery store, a soccer jersey shop and much more.
Why go: Visit at night to take free dance lessons or opt for a daytime adventure complete with live music, silks performers hanging from the ceiling and delicious food. The atmosphere may inspire thoughts of cruise ships—lots of flashing lights and faux scenic backdrops—but it is fun and festive, and a lot less expensive than a cruise. Come hungry, as you'll want to sample the elote, tacos, baked goods and other treats from the various vendors that set up shop here.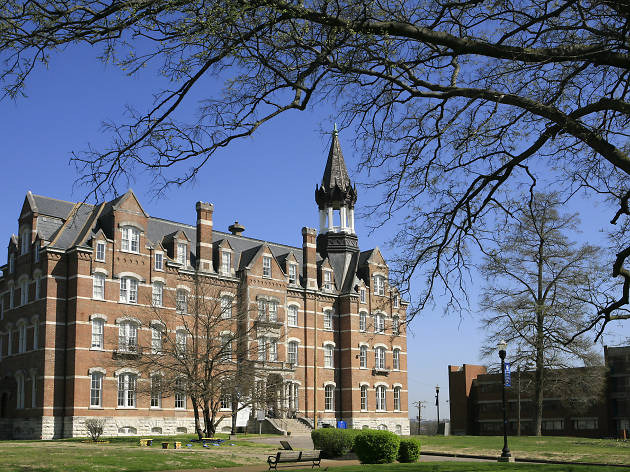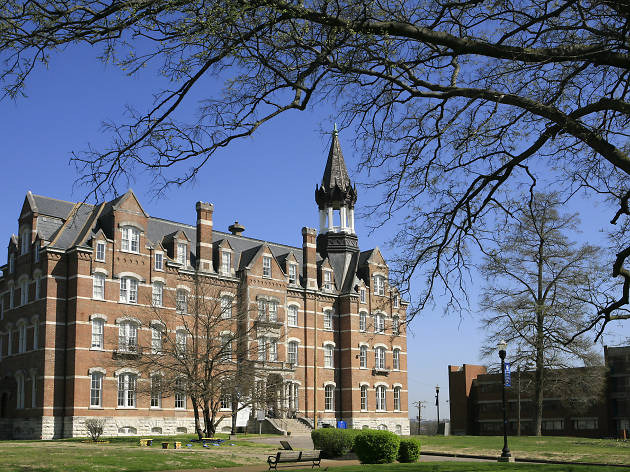 Photograph: Shutterstock
9. Carl Van Vechten Gallery
What is it: An intimate gallery on the campus of Fisk University. It is named after the art collector who convinced artist Georgia O'Keeffe to donate a large portion of the work and personal collection of her late husband Alfred Stieglitz to the school.
Why go: This is a world-class American art collection, now shared with Fisk and Crystal Bridges Museum of American Art in Arkansas. It includes works by Stieglitz and O'Keeffe, as well as acclaimed European and American art­ists including Pablo Picasso, Paul Cézanne, Pierre-Auguste Renoir, Diego Rivera, Arthur Dove, Gino Severini and Charles Demuth. The rest of the beautiful, historic Fisk campus is also worth exploring, particularly the Aaron Douglas murals in Cravath Hall.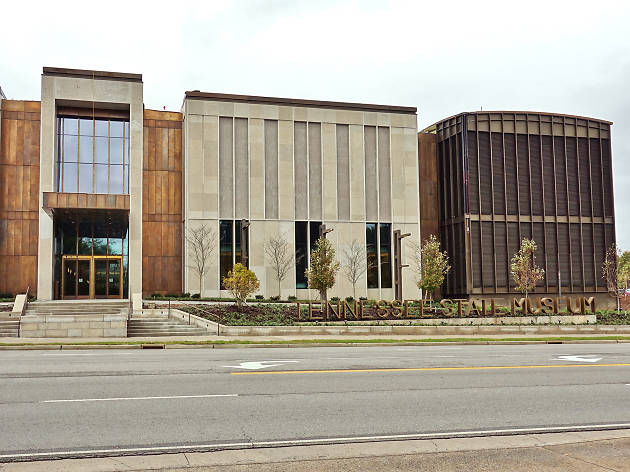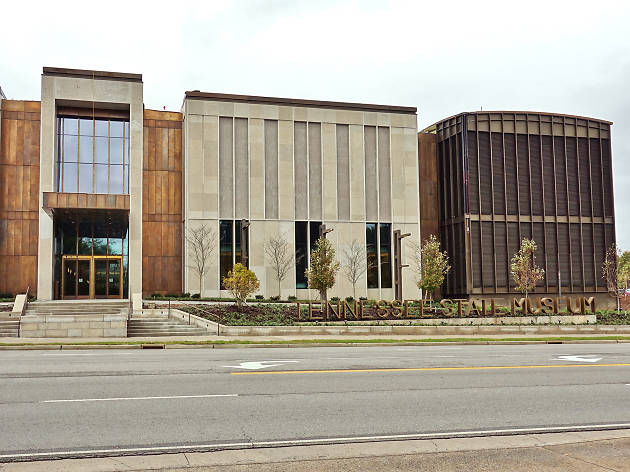 Photograph: Shutterstock
10. Tennessee State Museum
What is it: A brand new (as of October 2018), 137,000-square-foot building that houses a wide array of interactive exhibits about the Volunteer State.
Why go: The museum's location near Bicentennial Capitol Mall State Park and the Nashville Farmers' Market makes it an ideal place to wander around. Expect exhibits about pioneers, settlers, musicians and more. Don't miss the jawbone of a mastodon that called Tennessee home some 10,000 years ago or the brightly colored children's area designed by local illustrator Lucie Rice. Bonus points: it's free.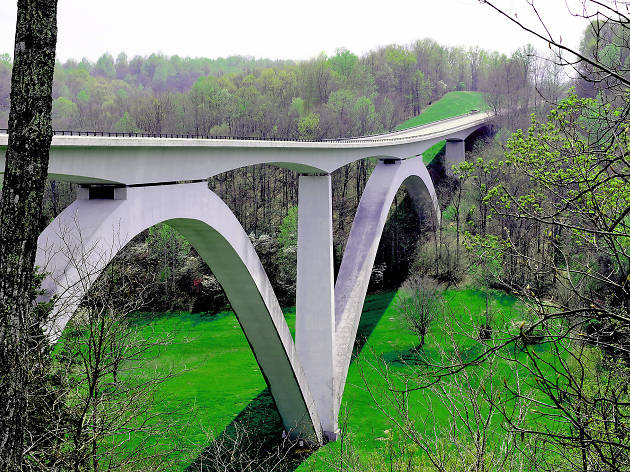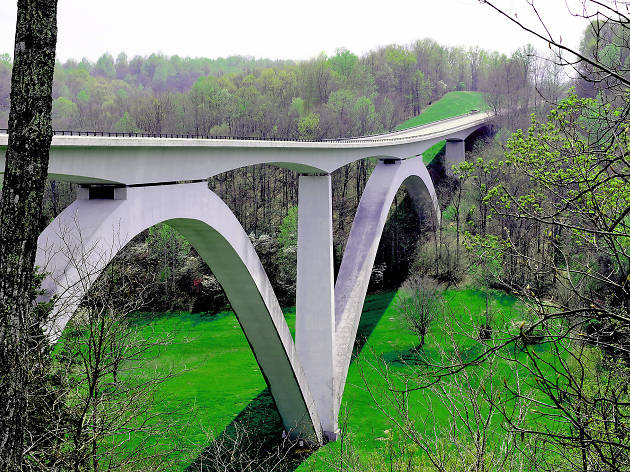 Photograph: Shutterstock
11. Natchez Trace Parkway Bridge
What is it: A beautiful yet asymmetrical arched bridge that marks the end of the 444-mile National Park historic road that winds its way from Natchez, Mississippi to Nashville.
Why go: The Northern Terminus of this route boasts a breathtaking arched bridge that affords views of beautiful scenery. Take in some lovely hikes and waterfalls but remember that bicycles get right-of-way here—which means that if you prefer to travel on two wheels, you'll have plenty of company.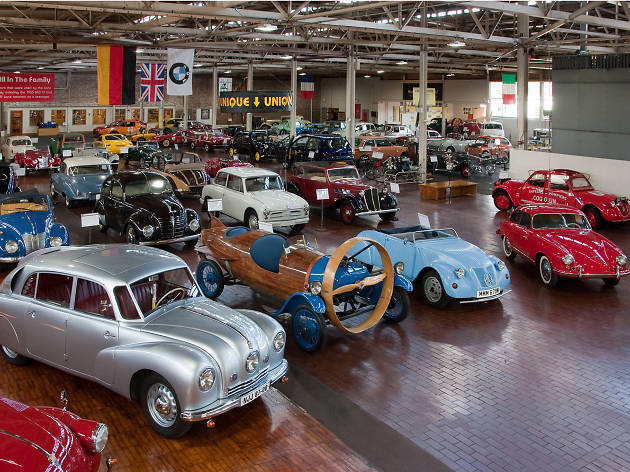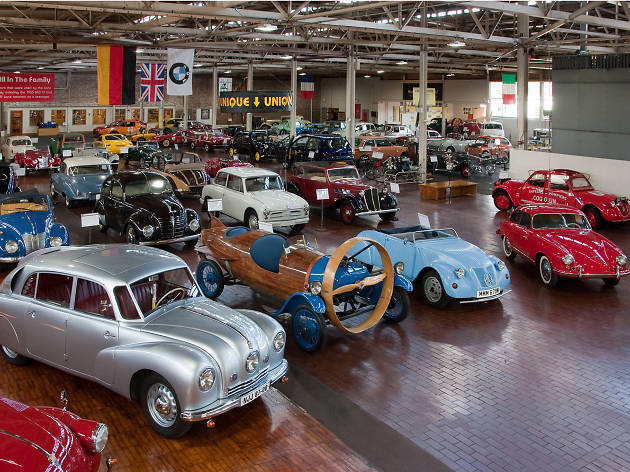 Photograph: Courtesy Lane Motor Museum
What is it: Located in an old, renovated Sunbeam Bakery, this museum is home to the largest collec­tion of European cars and motorcycles anywhere in the country. The autos on exhibition rotate, so you have an excuse to come back again and again.
Why go: You'll find all manner of cars, from early hybrids and steam engines to one that's so small it can be "reversed" by picking it up with a lever and putting it down facing the other direction. The amphibious cars are crowd pleasers, too.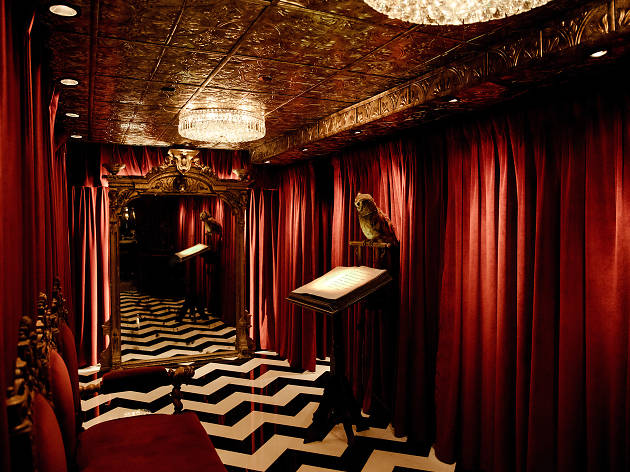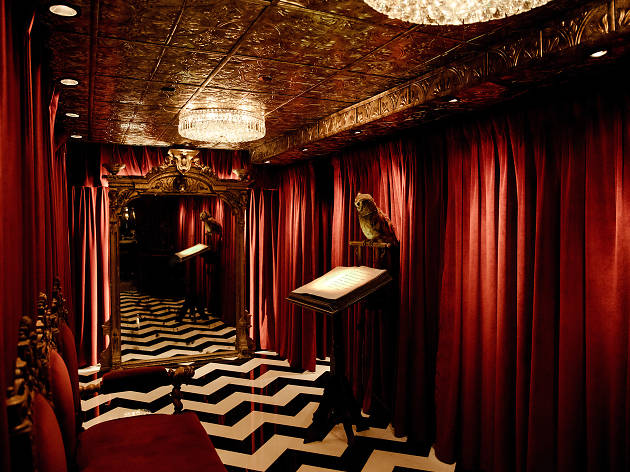 Photograph: Courtesy House of Cards
What is it: Nashville's answer to Los Angeles' Magic Castle (a club for magicians), this space is hidden in the basement below the Johnny Cash Museum. Expect a restaurant, bar and performance space that will entice all your senses.
Why go: The price of dinner includes the magic shows, which aren't at all hokey. The space is 21-and-up, so we're not talking kids' birthday party-type stuff. There's a dress code (jacket, dress shoes, no tank tops or flip flops, please) and no photography is allowed, so you get to focus on the experience. Don't miss the ghost playing the piano and the amazing collection of magic memorabilia.
What is it: A wax museum themed around music and its stars. Taylor Swift, Billie Holiday, Bob Dylan and country stars galore are preserved for the ages in wax. The museum is located inside the Opry Mills mall.
Why go: While there are Tussauds wax museums all over the world, this is the only one focused on music. And it isn't just a museum as you actually get to interact with the figures: sing with them on the stage of the Grand Ole Opry or record an album in the studio.
What is it: An art museum located in an old post office near downtown, housing an impressive collection of rotating exhibits.
Why go: If you are traveling with kids, check out the Martin ArtQuest gallery, an excel­lent hands-on arts activity area with, among other things, a sound station that allows visitors to manipulate frequencies to create patterns with sand on metal plates.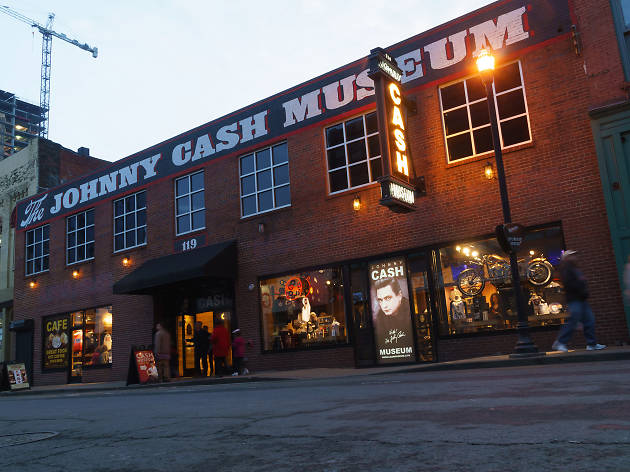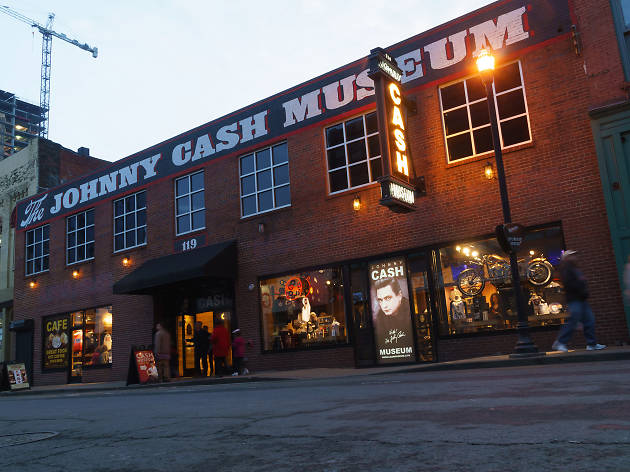 Photograph: Shutterstock
16. Johnny Cash Museum and Patsy Cline Museum
What it is: A duo of small but very important museums honoring two of country music's greats, with support from the musicians' families. The Johnny Cash Museum and the Patsy Cline Museum are in the same building, the former on the first floor and the latter upstairs, so it is fairly easy to visit them both in a single afternoon.
Why go: There are perhaps no more beloved country music icons than Johnny Cash and Patsy Cline. These two museums highlight their professional accomplishments as well as their personal lives. Look through letters to their loved ones, wedding albums and other memorabilia and listen to their legendary music.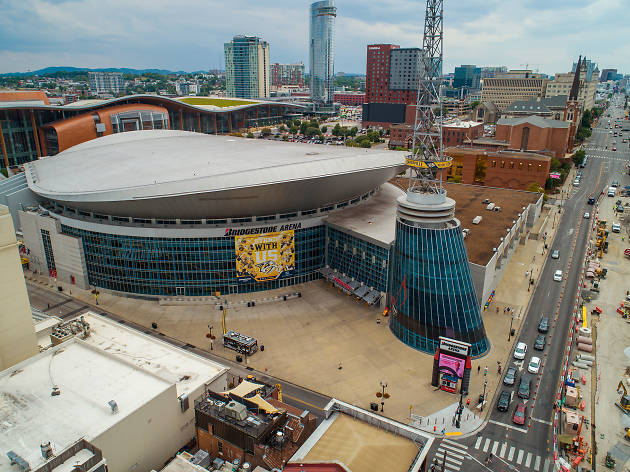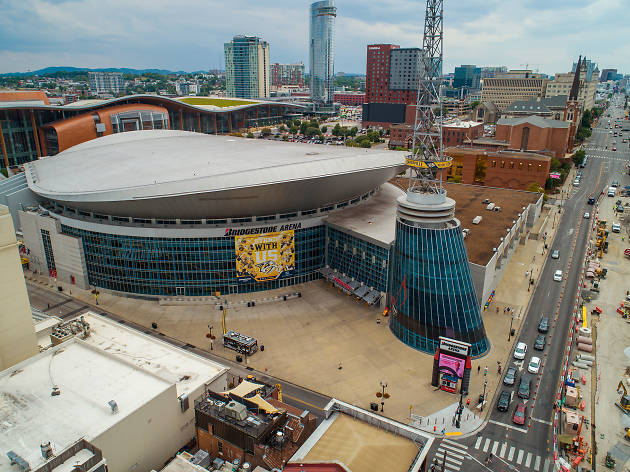 Photograph: Shutterstock
What it is: With a seating capacity of 20,000, Bridgestone Arena hosts concerts, the CMA Music Fest and other televised shows. It is also home to the Nashville Predators, the local hockey team.
Why go: In addition to being a music venue, Bridgestone is home to a Visitors Center and the Tennessee Sports Hall of Fame. But if you are in town during hockey season, grab a Preds ticket, so you can hear the loudest cheers in the sport, live country music at each break between periods, and see fans throw catfish on the ice. True story.
Feeling thirsty after all that sightseeing?
Whether you want to sample some Tennessee whiskey or just grab a cold beer while you listen to the live music that made this city famous, the best Nashville bars are sure to deliver.