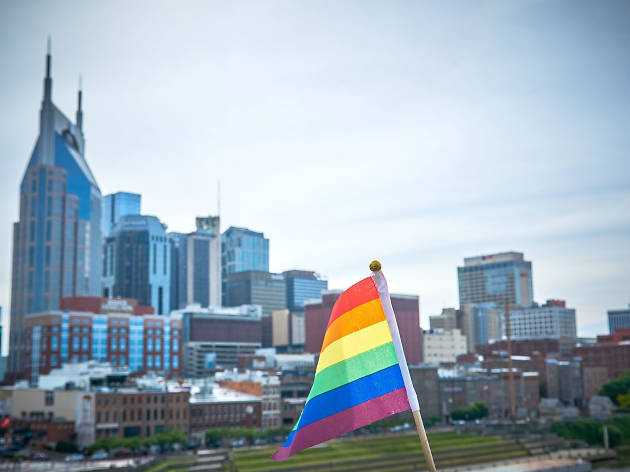 The 16 best Nashville events
Expect ton of music at the best Nashville events but also hot chicken, puppets and more
Sure, life in the south moves at a slower pace, but attending even one of the best Nashville events will speed up your heart rate—and in a good way.
It's not uncommon for the city to host two or three festivals, a couple of big-name concerts and a baseball game all in the span of a few blocks at the same time. After all, the Tennessee capital loves to show off and throw a party (not to mention the city's passion for hot chicken, awesome music, top-notch restaurants and, of course, incredible bars) and signature events are just as friendly, outgoing and down-to-earth as the people that call the city home.
We should warn you: this is Music City—so all of these entries come with a side of oh-so-amazing sounds, of course.
RECOMMENDED: Full guide to the best things to do in Nashville
Nashville events
When: August and September, 2019
Every August, Nashville's biggest open-air concert event brings both national and up-and-coming local bands to two stages on the Public Square for free on Thursday nights, culminating in a Labor Day blowout that draws thousands of music lovers. Big name acts like Gary Clark Jr. and St. Paul and the Broken Bones share the stage with emerging artists, showcasing the incredible diversity of musical tastes and talents in the city. As Music City's favorite live music happening, you know it has to be pretty special.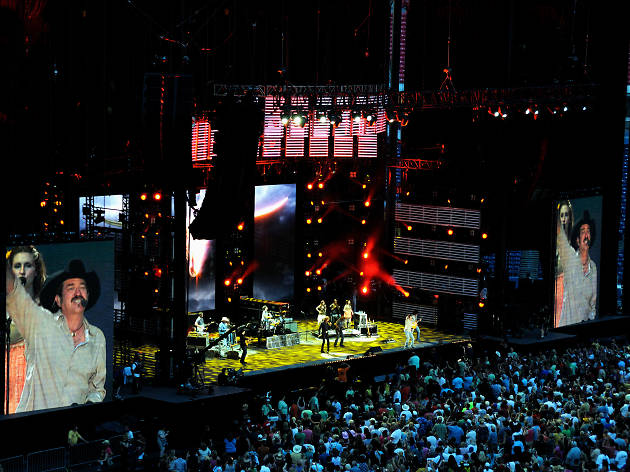 Photograph: Shutterstock
When: June 4-7, 2020
Country music's biggest fan event takes over Nashville every June, drawing tens of thousands of folks to the city for four days of performances and meet-and-greets with both new artists and legendary stars like Jo Dee Messina and Tracy Lawrence. Nightly outdoor concerts at Nissan Stadium, riverfront stages and an enormous expo hall bring together the genre's top talent for a nonstop street party that also offers opportunities to meet your favorite stars one-on-one.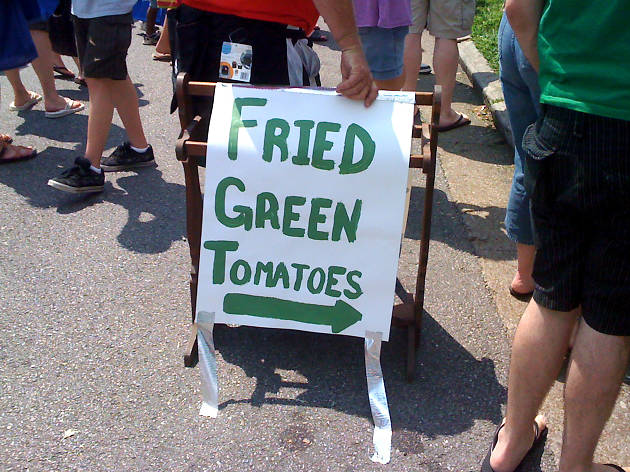 Photograph: Flickr/cc/Stephen Yeargin
When: August, 2020
The Tomato Art Fest in August has been paying tribute to the power of the tomato as a "uniter, not a divider" since 2003, and its message of unity through art plays out in two free days of music, food and tomato-themed parades and events. This quirky East Nashville tradition features a 5K run, tomato costume contests for people and pets, food trucks and vendors, multiple performance stages, and the year's best people-watching in the city's funkiest neighborhood.
4. Let Freedom Sing! Music City July 4th
When: July 4, 2020
True, almost every town has some kind of Independence Day celebration happening, but Nashville has taken it to new heights with one of the country's biggest fireworks displays, free outdoor concerts, kids' activities and a street party for over 300,000 people that takes over Lower Broadway. Festivities kick off at noon and don't wrap up until 10pm, after a jaw-dropping thirty-minute firework show backed by the Nashville Symphony. Although most folks head downtown, you can enjoy the fireworks without the crowds from any of the river bridges.
5. Southern Festival of Books
When: October 11-13, 2019
This three-day event brings Southern literati of all types to the city for a long weekend of panels, book signings, musical and spoken word performances, and vendors to celebrate the power of the written word. Centered at the impressive War Memorial Plaza, it's the perfect opportunity to indulge your inner book nerd and meet your favorite authors while supporting local literacy initiatives (not to mention grabbing some food truck grub and climbing aboard Third Man Records' mobile record store, a Nashville staple).
6. Jack Daniel's Music City Midnight: New Year's Eve in Nashville
When: December 31, 2019
As Nashville's star has risen to "it city" status, so has the caliber of its year-end event. Regularly drawing over 100,000 people, Music City Midnight fills Bicentennial Mall with party-goers from noon until the Music Note drop at midnight. Free concerts by country and rock artists (Keith Urban's headlined three years running) keep everyone dancing so freely, nobody even feels the cold.
When: October 10-13, 2019
The city's oldest festival spans ten city blocks and is one of the best-attended in the country with over 250,000 participants. Offering a huge variety of beers, bratwurst and German vendors, this family-friendly event also includes a 5K run, live music (polka and more), a massive 125-foot slip-and-slide, pup costume parade and famous dachshund derby where dozens of dogs compete for the "wiener take all" prize. You need a ticket for the beer tastings, but all the rest of the fun is free.
8. Music City Food + Wine
When: September 20-22, 2019
Foodies, rejoice! We've got you covered. This autumn festival brings more than eighty purveyors of artisanal food and spirits together for a packed schedule of tastings and learning events. Cooking demos and meet-and-greets with some of the country's top chefs make this a perfect event for the real kitchen connoisseurs, but everyone can enjoy a weekend full of fabulous outdoor meals downtown, live music and sampling spirits from craft breweries and international wineries in the company of fellow gourmands.
9. Celebrate Nashville Cultural Festival
When: October 5, 2019
Our city is a wonderful mix of cultures and traditions, and Celebrate Nashville brings international performances, food vendors and goods together annually in Centennial Park. From Aztec dancers to blues bands, mariachi and Irish step dancers, this colorful and joyous festival highlights the city's global heritage for more than 40,000 attendees each year. Come shop for handicrafts at the World Market, join a tai chi demonstration, dance with the Ballet Folklorico Corazon de Mexico and the Royal Lao Classical Dancers, and appreciate the rich diversity that makes Nashville so vibrant.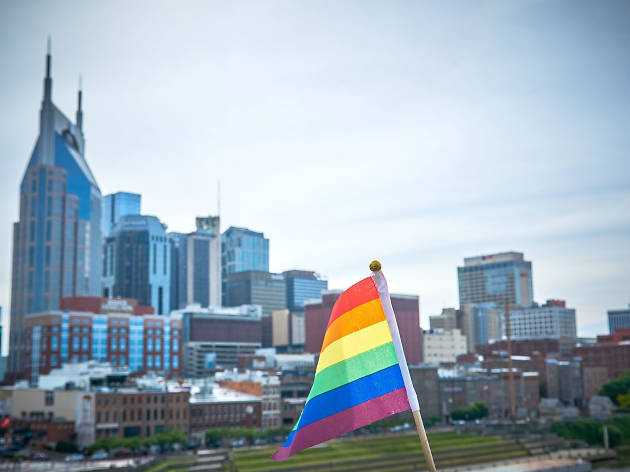 Photograph: Shutterstock
10. Nashville Pride Festival
When: 2020
The city's Pride festival has been going strong since 1988 and gets bigger and better every year, with over two hundred vendors, four performance stages, a kids' zone (kids under 10 get in free), a dance tent and more. The weekend kicks off with a parade through downtown, and the party goes late each night with upbeat musical performances (2019's event featured '90s R&B legends TLC as headliners). You won't find more fun for a $5 ticket anywhere in town.
11. Music City Hot Chicken Festival
When: July 4, 2020
There are foodies, and then there are daredevils. Nashville's haute cuisine of ultra-spicy chicken, beloved by many and feared by others, is the star of its own free festival each Independence Day. Kicking off with a parade of fire trucks, this event brings the city's hot chicken restaurants and hardcore devotees together for a sizzling day of food, live music and an amateur cooking competition where chefs try their hand at the fowl that made Nashville famous.
12. Nashville International Puppet Festival
When: June, 2020
This family favorite spotlights the art of puppetry through dozens of performances, workshops and a lively street festival around the Downtown Nashville Public Library. Kids and adults enjoy international puppet troupes as well as large interactive displays that let them put on their own shows, while the street party features face painters, jugglers, stilt walkers and more. The Saturday parade of larger-than-life puppets literally stops traffic and "String City," the Country Music Hall of Fame's puppet show about the history of country music, is a local institution.
13. Nashville Cherry Blossom Festival
When: April 4, 2020
A free springtime festival celebrates the city's hundreds of blooming cherry trees and the beauty of Japanese culture through a day of performances, martial arts demonstrations, international vendors, traditional tea ceremonies and a cosplay contest. Fun events like a pup parade and sumo suit wrestling, not to mention some truly stunning costumes, make this a festival that will appeal to all types of attendees.
14. Shakespeare in the Park
When: August 15-September 22, 2019
A summer tradition since 1988, these free performances of classic and reimagined Shakespeare plays (The Merry Wives of Windsor set in the French Quarter? Why not!) bring literature lovers together for intimate outdoor shows under the stars. You can keep dinner casual with food trucks on site or take advantage of the VIP seating packages that include a romantic catered meal. Either way, you can't go wrong with this date night staple.
When: December 13-14, 2019
This semi-annual artisan market showcases handmade goods from local independent designers and artists. Everything from furniture to jewelry, clothing and home goods is on offer at the summer and December pop-up events, and the volume and diversity of vendors is sure to impress those looking for one-of-a-kind pieces that exemplify the craftsman spirit you can't find mass-produced in stores.
Photograph: Courtesy Flickr/cc/Stephen Yeargin
When: April, 2020
Bringing environmentalists and nature lovers to Centennial Park each April, Nashville's Earth Day Festival spotlights eco-consciousness with a Music City spin. Shop for local produce and handmade goods at the Green Market, sample local beer, jam with the kids at the Rock & Roll Playhouse show and the main musical stage, and feel good knowing you're supporting the Nashville Parks Foundation and a greener future city.
Looking to properly explore the city?
There is a reason why the best Nashville attractions are some of the most discussed destinations in the U.S. This is Music City, after all. The Athens of the South, Smashville: a city with a nickname for each one of its personalities. Where to begin exploring when in town? Depends on your mood.
Best selling Time Out Offers