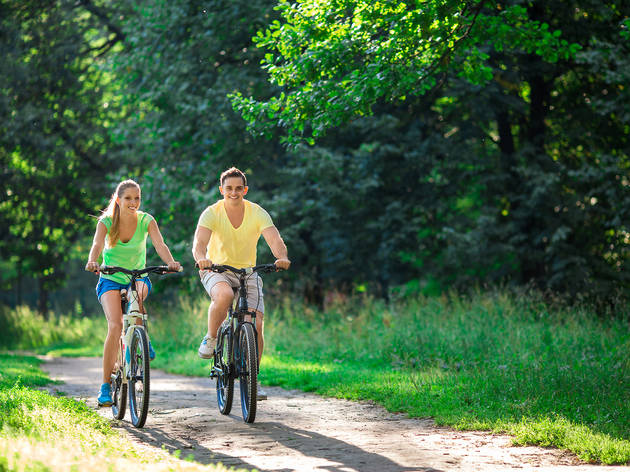 The 10 best romantic getaways in NJ
With these romantic getaways in NJ, taking a trip to the Garden State might be the best decision you ever made
When you think of the best places for date ideas, New Jersey doesn't typically come to mind. And spending a whole weekend there? Fugheddaboudit. Well, we hate to burst your bubble, but the Garden State is actually home to some of the most beautiful, historic, relaxing and unique escapes. Sure, there are plenty of fun activities and awesome things to in NJ, but did you know that the state is also a great place to, er, set the mood? From the best beaches to wine tastings and restaurants in New Jersey, here are the ten best romantic getaways in NJ.
RECOMMENDED: Full guide to the best things to do in New Jersey
Best romantic getaways in NJ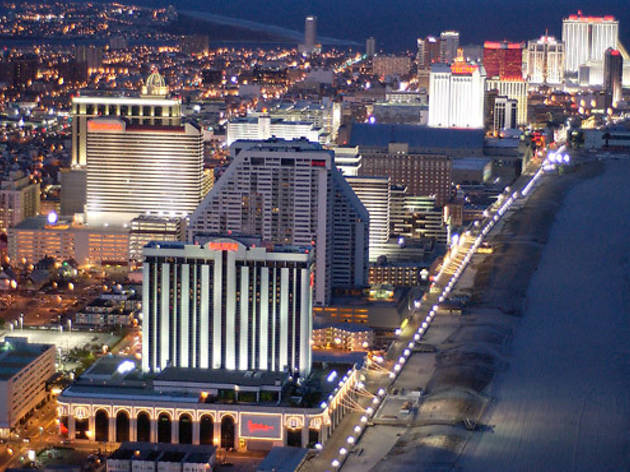 1. Gamble in Atlantic City
Okay—Atlantic City might not be the most beautiful city in the world, but some of the hotels there certainly are. Stay at the Borgata or Harrah's where you can indulge in some pampering services from world-renowned spas like Elizabeth Arden Red Door and Spa Toccare, dining from top chefs like Bobby Flay, and maybe even walk away with some cash after a few rounds at the roulette. The only reason you'll have to step outside is if you want to walk along the historic boardwalk to evoke some romance from the good ol' days.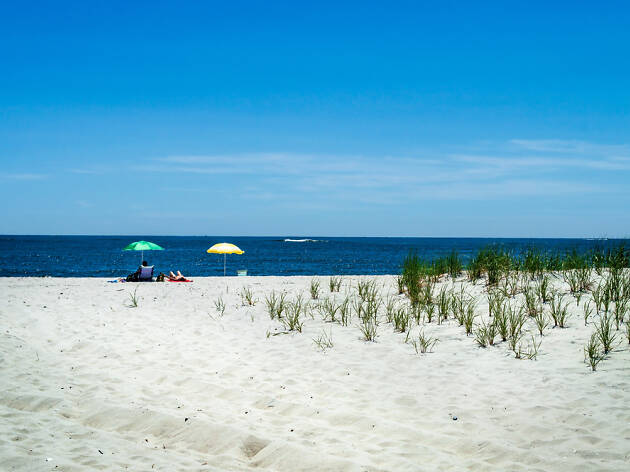 Photograph: Shutterstock
2. Take a trip to the beach
There are no Snookies or Situations in sight at some of these stunning beaches in New Jersey. Spend the night at one of the historic B&Bs of Cape May like The Queen Victoria or the candlelit Gables Inn on Long Beach Island. Both are perched near quieter beaches, feature luxurious accommodations, and are within walking distance to some of the area's top attractions.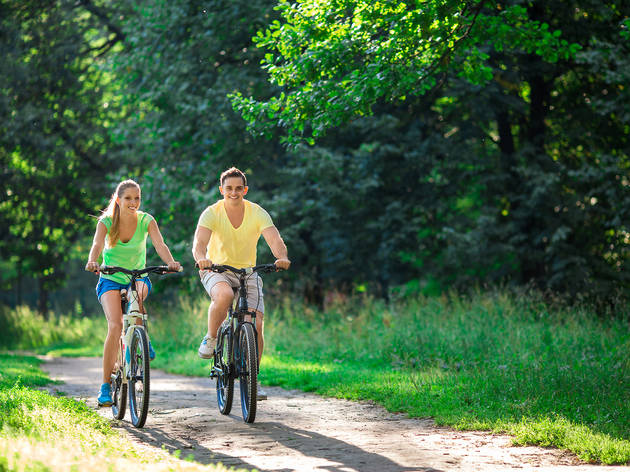 You won't have to dodge taxicabs and pedestrians during this relaxing bike ride. Head to Frenchtown where a beautiful rails-to-trails path awaits. Pick up a bike at Cycle Corner in town before hitting the trail that runs along the Delaware River. After a day of pedaling in nature, you can retire to The National Hotel or Widow McCrea B&B, which were both built in the 1800s. There's also an adorable shop in town called Two Buttons owned by Elizabeth Gilbert of "Eat, Pray, Love" fame with knick-knacks from all over the world.
Photograph: Courtesy Yelp/Francis C.
Castles aren't just for Europe. There's one right in the middle of Ringwood. Called Skyland's Manor, the grand fifty-four-room granite Tudor Revival mansion is situated on one hundred acres of formal and naturalized gardens located in the New Jersey Botanical Gardens. Stay in one of the 24 newly restored guest rooms that boast views of the lush gardens and expansive grounds. You'll truly feel like a king or queen for the night.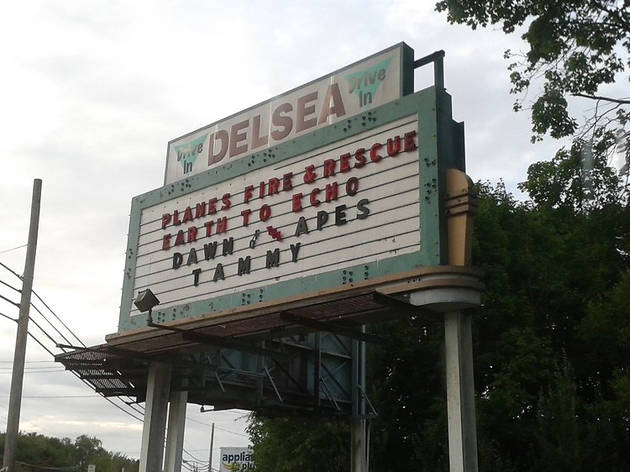 Photograph: Courtesy Yelp/Edward G.
5. Watch a drive-in movie
Take the night to step back to a simpler time. You can cozy up to the one you love in the states last remaining drive-in theater Delsea Drive-In, located in Vineland. There you'll get two movies for the price of one in a regular theater and the sound comes through your car speakers. You can also embrace the old school date night by order snack like floats and chocolate covered pretzels from the concessions menu.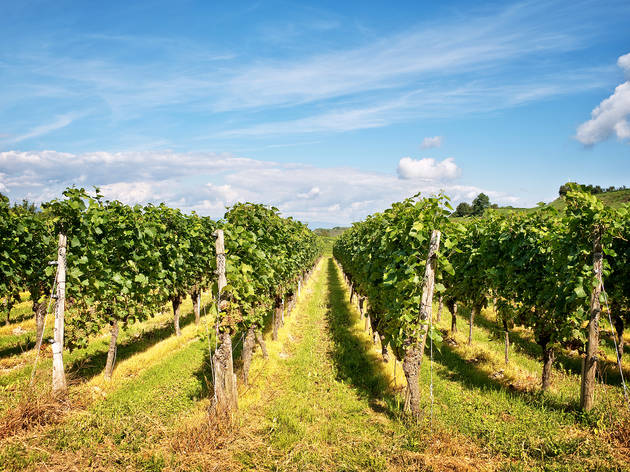 Photograph: Shutterstock
Who knew Napa quality wines were right in our backyard?Home to more than 40 wineries, New Jersey offers plenty of options for wine tasting. Alba Vineyard & Winery is home to stunning vineyards in the central part of the state while Willow Creek Winery in Cape make is perfectly situated near the shore. Both do tastings and tours perfect for a romantic getaway.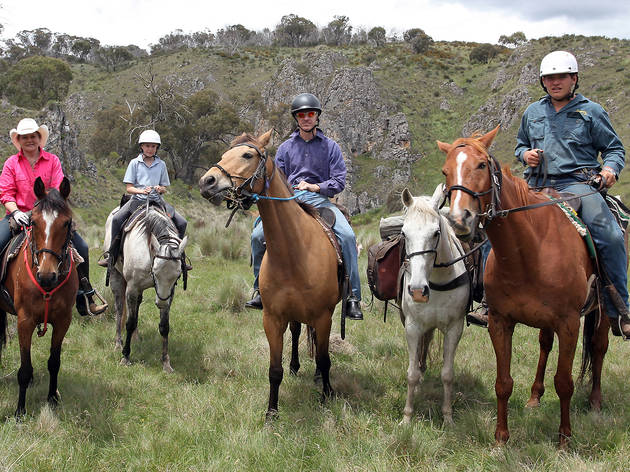 Photograph: Shutterstock
Whether you're in the northern or southern part his state, there are a number of equestrian centers ready to get you back on a horse (or just on a horse period). Top View Riding Ranch offers guided rides along the scenic Paulinskill Valley trails and river. And Atlantic County's D & D Stables provides trail rides on their picturesque 120-acre farm.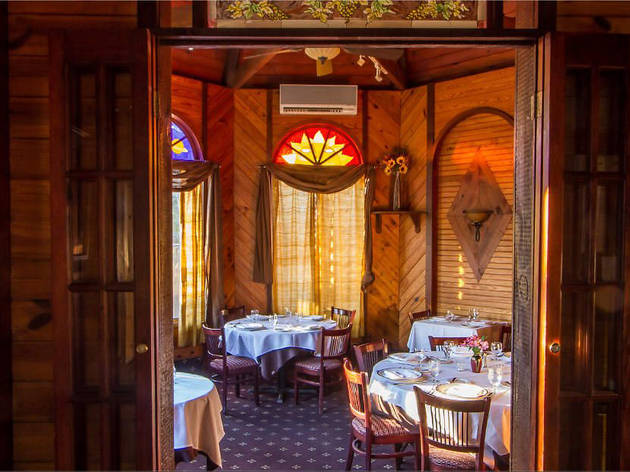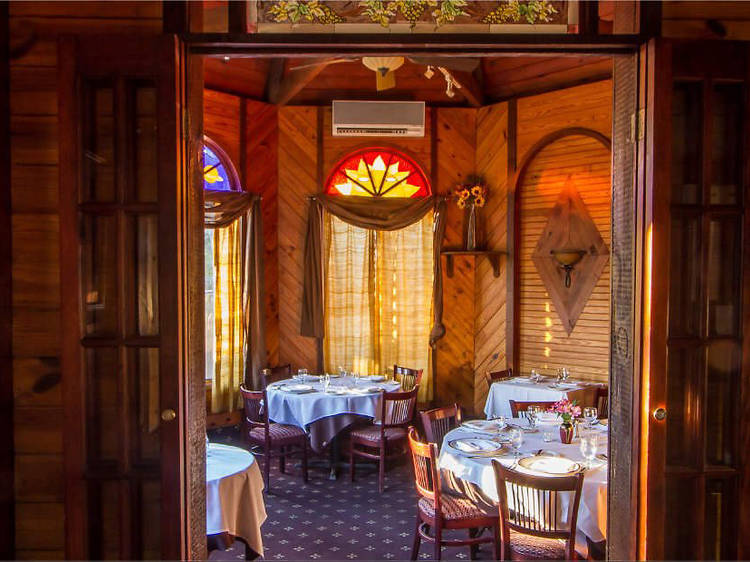 Photograph: Courtesy Scarborough Fair Restaurant
It may not be a big state, but Jersey is packed full of top-notch restaurants that ooze romance. You'll feel transported for the evening as you drive up the long road to Ninety Acres in Far Hills before indulging in a decadent meal. Also, Scarborough Fair in Sea Grit is all about privacy as each of the tables have their own dining alcove. Andrea's Ristorante in Waldwick, Cafe Matisse in Rutherford, and Ivy Inn in Hasbrouck Heights are all great mood-setting options as well.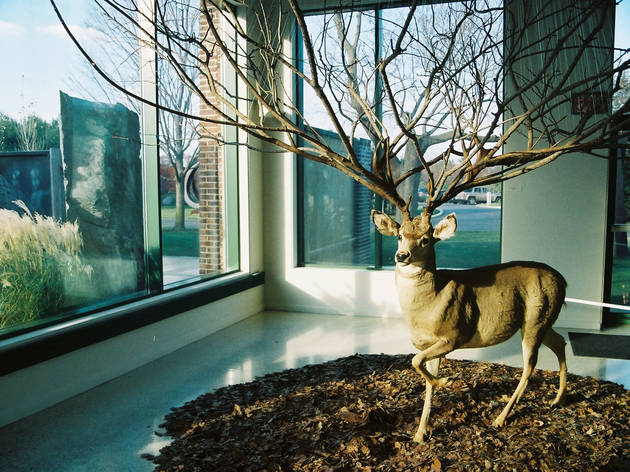 Photograph: Courtesy CC/Flickr/Takes Long Walks
Hamilton—the city not the Broadway show—is home to a stunning outdoor sculpture garden. You can spend hours roaming the grounds checking out some interesting and head-scratching pieces. Then top off your romantic date with lunch or dinner at the onsite restaurant Rats. Reserve a seat outdoors and you'll overlook the lake while being served delicious French cuisine.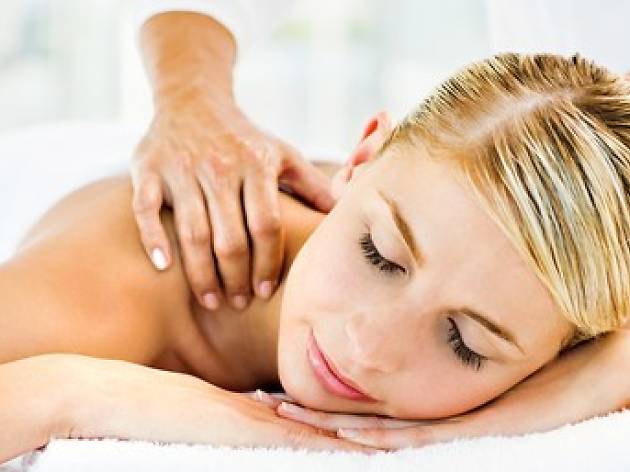 Less than two hours from Manhattan lays Crystal Springs Resort, which is home to two of the most indulgent spas. Along with relaxing treatments like an invigorating agave salt glow or a decadent trifecta, you'll get complimentary bonuses like a foot soak, homemade granola to much on, specialty chocolates, organic teas and pink champagne.
Find more things to do in New Jersey