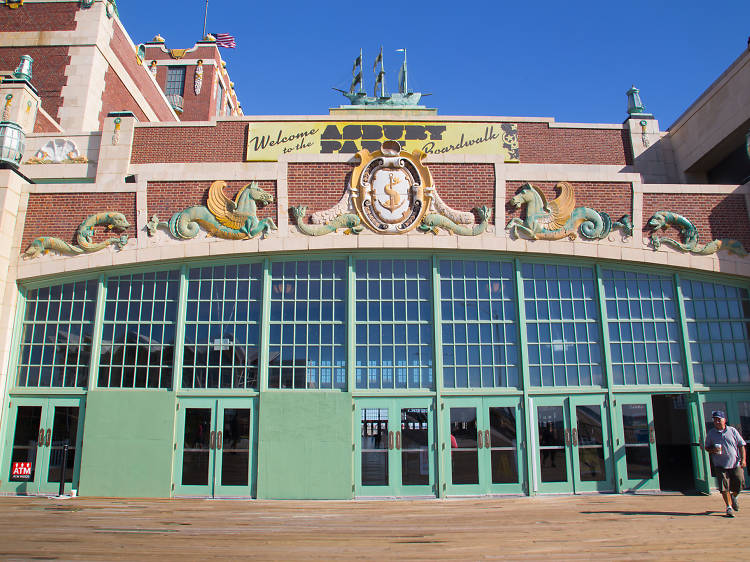 Photograph: littleny / Shutterstock.com
60 miles from NYC
Bruce Springsteen's old stomping ground (he even named an album after it) is an LGBT-friendly beachfront town full of relics from the '80s. And it's on the verge of a major revival, dubbing itself the next Fire Island as it preps major revitalization projects. Both driving from Manhattan and taking NJ Transit from Penn are about 90 minutes.
What to do: Catch a show at the place made famous by the Boss: the Stone Pony (913 Ocean Ave; 800-745-3000), which opened its doors in 1974 and still hosts legendary acts like the Indigo Girls and the Violent Femmes.
Where to eat: Grab lunch at the Twisted Tree Café (609 Cookman Ave; 732-775-2633), which offers a wide selection of healthy but hearty salads, soups, wraps and smoothies. Still hungry? Go upscale with an eclectic dinner of Mezcal shrimp and Korean spare ribs at sunny eatery Cross & Orange (508 Cookman Ave; 732-361-5502).
Place to stay: The newly opened Asbury Hotel (210 5th Ave; 732-774-7100) has a gorgeous pool, two rooftop restaurants and custom-made mattresses—what more could you want? You could also grab seven of your friends and go the bunk-bed route if you want a super-cheap stay.