A 3-D Marvel Experience is coming to the Park Avenue Armory
Love Spider-Man and the Hulk? You'll love this incredible experience that's on it's way to the Park Avenue Armory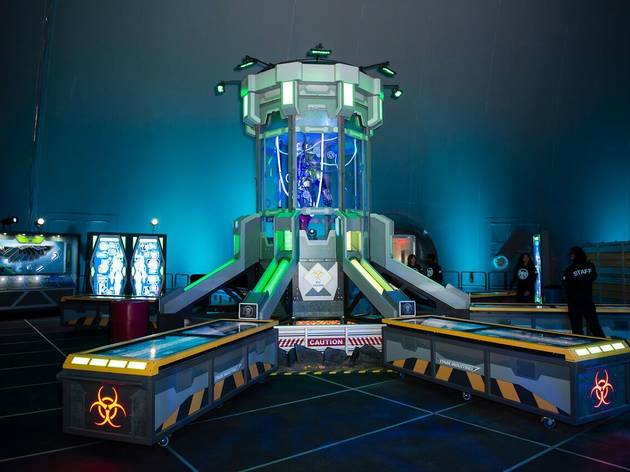 The Marvel Experience: The World's First Hyper-Reality Tour is coming to NYC…and it's going to melt your kids' faces off with its awesomeness. The Park Avenue Armory will host the show for three weeks of fun as part of Marvel's 2015 Summer Tour, and believe us—this domed attraction is like nothing you've seen. It's the first-ever traveling 360-degree 3-D full-Dome projection theater in existence, and it includes things like a state-of-the-art motion ride, an interactive "training center" and more to fully immerse your kiddos in the experience.
Next generation tech offers augmented reality and multi-person gaming as part of the adventure; you'll "swing with Spider-man, smash with Hulk, [and] fly with Iron Man" and maybe even become a hero yourself. Visitors can also visit the Villian Archives, take on a Spider-Man Climbing Wall and challenge up to 24 players in a 3–D Holo-Blaster Training Simulator. While you're waiting, keep busy with our favorite summer activities for kids and the 50 best kids' movies to watch as a family
Find The Marvel Experience: The World's First Hyper-Reality Tourat the Park Avenue Armory on Thursday, August 13 through Sunday, August 30.