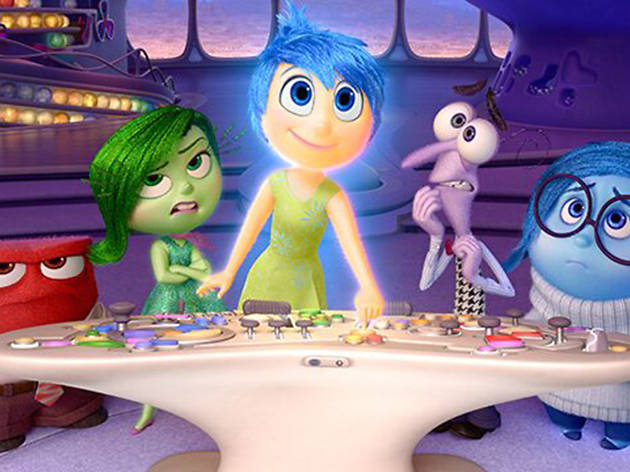 The 50 greatest animated movies to watch as a family
The best animated movies for kids will keep the whole family entertained—these movies are great for adults and children!
Here it is: The definitive list of the 50 greatest animated movies of all time!
These hilarious and entertaining movies are so much fun the whole family will want to cozy up when the action starts—we're sure that grownups will enjoy these movies as much as kids!
The creative films on our extraordinary list include only the best of the best, from the best Disney movies of all time, to the best family movies of all time, to the best family comedy movies of all time and more. And you're just a couple of clicks away from streaming any one of them.
Our list including throwbacks such as Lady and the Tramp, to new classics such as Ratatouille, to new releases such as Trolls World Tour. In other words, we got you covered—you're bound to find exactly the right animated film for your family. We'll help you make this the best movie night ever!
More fun for kids
The last thing on Kelly's mind is military school, but that's exactly where the teen ends up after her bossy new stepfather has his way. Life at George Washington Military School is certainly intense, especially when Kelly's commanding officer decides to give her a hard time. Things seem impossible...until she sets her sights on a hunky classmate. Well, it looks like military school isn't so bad after all! Think Kelly (played by Hillary Duff) will be able to keep up? After your Lizze McGuire marathon, make sure to watch Hillary gem, too.
In the early 2000s, it seemed Lindsay Lohan made a cameo in just about every Disney movie ever created. We see her as an investigative journalist/super sleuth whose humble beginnings start on the school paper. The sassy NYC kiddo is used to writing for the paper's gossip column, but before you know it, her beat shifts to crime. Will she be able to uncover her missing teacher's whereabouts?
Casey Stuart is trying to get used to life without her mother, but the loss is too much for the tween (played by Lindsay Lohan) to bear. The tomboy retreats from her friends and looks for ways to bring her mother back...and actually stumbles upon it. She gets her hands on a book of spells—without paying for it—and tries to resurrect her mom with a spell. Instead, it's her new doll, Eve, who comes to life.
Taylor and Courtney have better things to do than work on the family farm...yet their father seems to think that is exactly where they need to be. In order to instill some responsibility in his girls—Michalka sisters—he tasks them with managing the every-day chores of the biz. The ladies get more than they bargained for when the family's funds go missing. Will they be able to keep things running?
The National Hot Rod Association is looking for young racers...but not eight-year-old Erica. Girls aren't meant to race, but naturally, she has ideas of her own. Determined to succeed in a man's sport, Erica does everything in her power to prove those naysayers wrong.