Heads up! We're working hard to be accurate – but these are unusual times, so please always check before heading out.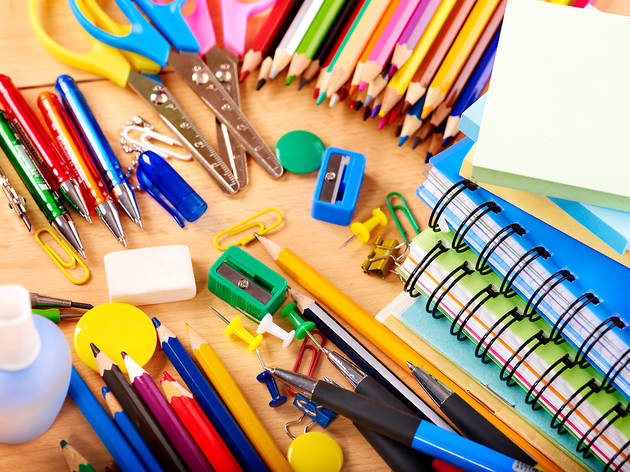 Back-to-school tips for families this fall
These back-to-school tips from your six savvy bloggers help ensure a smooth transition into the new school year
Get excited! Your favorite bloggers (many from NYC!) came together to give us the best possible back-to-school tips for you and the kiddos. Pick up some easy school lunch ideas, as well as advice on how to keep things stress free, find the best deals and more. Be sure to explore our back-to-school guide for the best after-school programs, school supply stores and more!
RECOMMENDED: Full guide to get your kids back to school in NYC
Kelsey Banfield, a.k.a the Naptime Chef (thenaptimechef.com), shares her favorite healthy, lunchboxworthy sammies that'll have your kiddos excited to ditch the lunch line.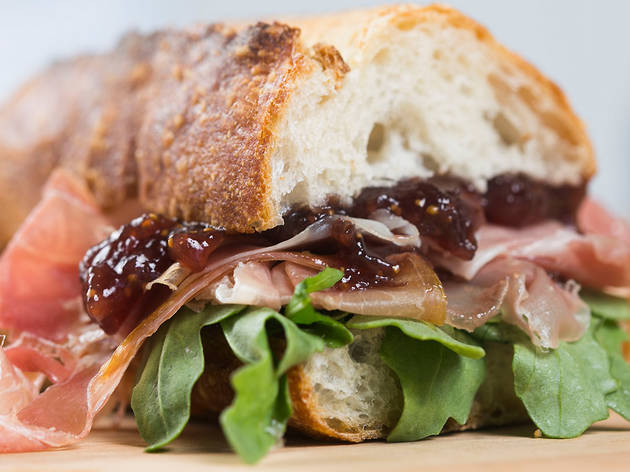 Baguette with fig jam, arugula and prosciutto

"Kids big and small will love the mix of sweet and salty in this baguette sandwich. For a nondairy family, this is a perfect pick—and it's seriously packed with flavor. The prosciutto brings the salt, the jam brings the sweet, and the arugula is a great source of vitamins A, C and K."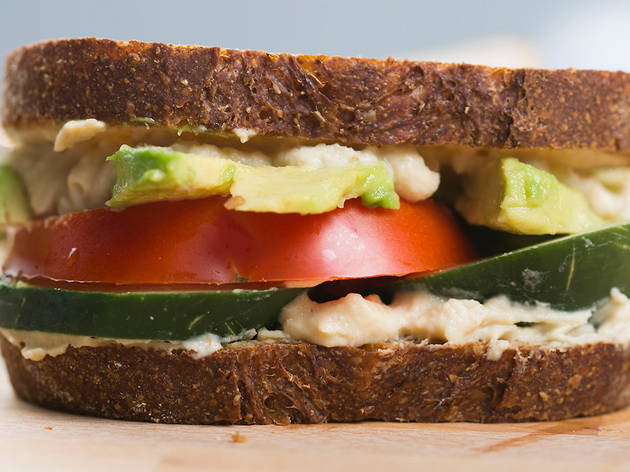 Vegetable hummus

"Perfect for veggie-lovin' little ones—yes, they exist!—this vitamin-packed whole wheat sandwich is both pretty and flavorful. Also, it's seriously packed with vitamin C, K,
B6, E and potassium, but don't mention that part to the kids! The sea salt enhances the flavors of avocado, tomato and cucumber, while the hummus keeps everything
in place."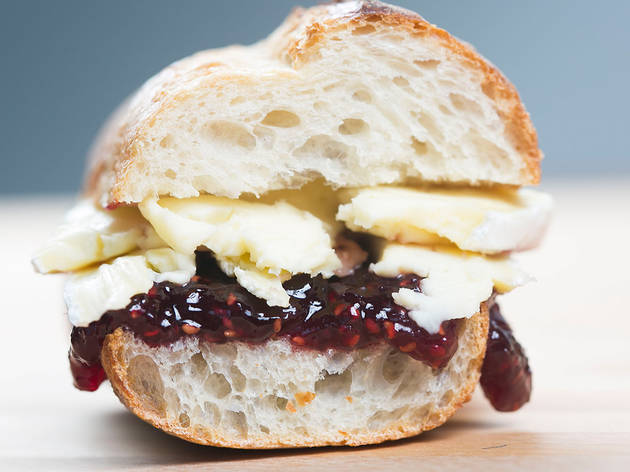 Baguette with brie and jam

"Bring together gooey Brie and your kid's favorite jam on a baguette for a new twist on one of their favorite meals: the grilled cheese sandwich. This one's a serious fave. The ingredients are simple, and it's easy to put together last-minute, plus it's a great way to start elevating their palates a little early."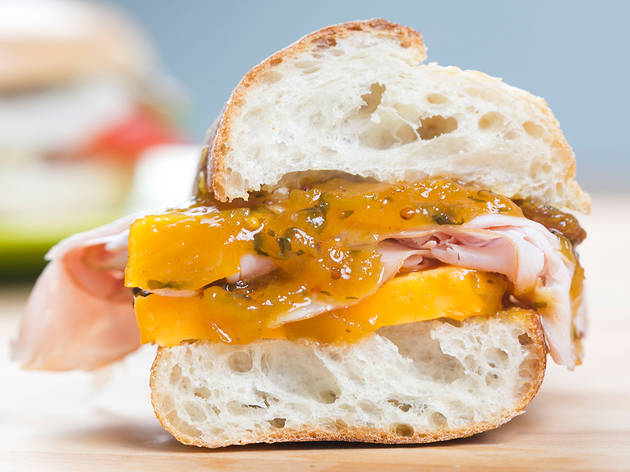 Ham, cheddar and chutney

"Put little rolls of ham—my family loves Boar's Head honey ham—and slices of cheddar on a chunk of baguette with a small spoonful of mango chutney. This recipe rules because
it keeps well in a lunchbox throughout the day—and nobody likes a soggy sandwich."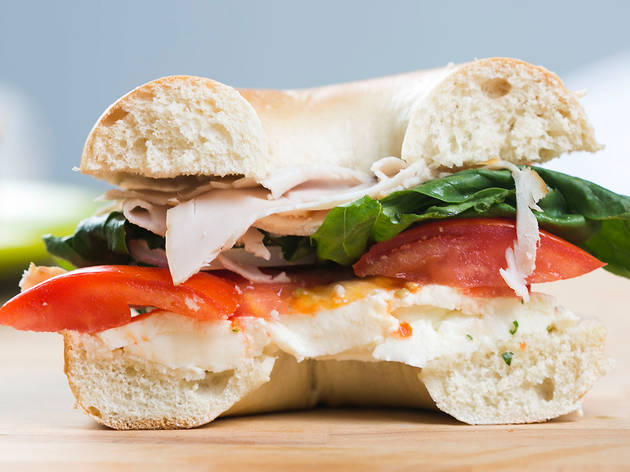 Turkey caprese on a bagel

"Get a fresh take on a good old turkey sandwich by using
a bagel! I like it because it combines kid favorites like fresh tomato, turkey slices and mozzarella cheese and puts it between two slices of their favorite breakfast treat.My family uses mini plain bagels, but whole grain bagels are also great. I like to add in a few basil leaves as well, but some kids may want to leave that out."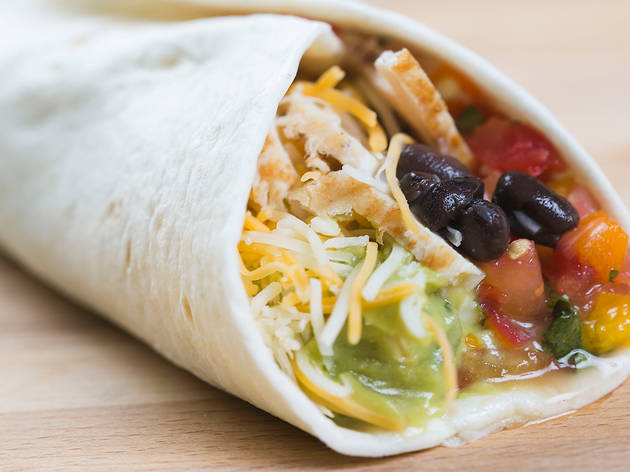 Mexican chicken wrap

"Probably the most kid pleasing of all is the quick-
and-easy, super flavorful Mexican chicken wrap, in any size for little and big kids. Stuffed with a pile of guac, small slices or cubes of grilled chicken, fresh salsa, shredded mild or sharp cheddar cheese and black beans, it's essentially a quesadilla wrapped in a delicious burrito."
Little Swappies' editorial director Serena Norr (littleswappies.com) has the best places to upcycle and shop for back-to-school bargains.
Freecycle

"Families can post a listing on Freecycle (freecycle.org) for something they want to give up, and people who subscribe to that nabe can snap it up. It's a great way to reuse items while providing other local families with something they need."
NYC Stuff Exchange

"One man's trash is another man's treasure: City residents generate 12,000 tons of garbage every day. Use the NYC Stuff Exchange site (nyc.gov/stuffexchange) to find places citywide to donate, sell, buy, rent and repair vintage items, artifacts and other gently used goods.The goal is to reuse, recycle and ultimately reduce the tons of trash New Yorkers create."
Local parents groups

"Connect with other families to exchange or sell used
baby goods, and you'll save yourself a bundle. Only members can access most parent group listings, so you'll feel secure posting. I also like Bowery Babes, a group that offers classes and events."
Meetup

"Meetup.com is a portal with thousands of groups organized by interest and location. There are plenty of private and public parents' groups for meeting new moms or dads, coordinating playdates and attending exclusive events with other NYC families."
Little Swappies

"With pop-up events in NYC and New Jersey, you can easily swap clothing, books and toys—just register on the website (littleswappies.com) to partake in one of our guided events and read the rules on what to bring. Score stuff at the Swappies Manhattan back-to-school event on September 12."
PLUS: Where to find the best back-to-school shopping deals
Jane's Exchange

"This East Village consignment shop offers a varied collection of kids' clothing year-round, plus books, toys and accessories for all ages." 191 E 3rd St (212-677-0380, janesexchangenyc.com)
Staples

"Bring your supply list: Staples always has a huge back-to-school sale (late June to mid-September) with cheap deals for paper, notebooks, binders and pens." Various locations (staples.com)
Cookie's

"Here you'll find boys' and girls' clothing from basics to formal outfits, shoes and, most important, school-uniform items like gym clothes, polos and blazers." Various locations (cookieskids.com)
Gap and Old Navy

"They carry basics, and if you hit it right, especially in August and September, they have incredible sales. You can use one store's coupons at the other store, which is a plus." Various locations (gap
.com, oldnavy.com)
Lester's

"Known for its selection of kid and tween brands (Nike, Junk Food, Adidas), Lester's also offers sweet deals on kids' shoes and accessories." 1534 Second Ave, 212-734-9292 ∙ 1102-1120 Ave U, Brooklyn, 718-375-7337 ∙ lesters.com
Century 21

"This go-to retail behemoth stocks snazzy designer kids' apparel, shoes, toys and accessories for
up to 65 percent off your usual retail prices." Various locations (c21stores.com)
Homework doesn't have to be hectic. Maria Colaco, the blogger behind the New York Mom (thenewyorkmom.com), shares tips for making after-school assignments a cinch.
Make a consistent homework space

"A quiet zone, like a dedicated nook with a desk, where your child can drop off the backpack, unload projects and keep all of his or her school essentials, can go a long way in helping them stay organized and focused on the tasks they bring home."
Turn off gadgets

"All devices, televisions and games should be turned off and stashed away during homework—no exceptions! Even an unattended phone or iPad nearby can tempt them. It also helps if you follow suit."
Contact the teacher

"Don't hesitate to keep the lines of communication open with your child's teacher. They might notice things you haven't (and have useful strategies to take home). Plus, they're a built-in support system—they want to see your kids succeed as much as you do. If your little one is still having a tough time even with the teacher's skill-building recs, a tutor might be the best step."
Feed the hungry belly

"Having snacks while doing homework helps 'em focus. Leave healthy snacks nearby so your children can eat at their leisure. Apples, peanut butter and veggies are good choices and won't spoil dinner."
Create a routine

"Whether your kids do homework before or after dinner, be consistent so they know what to expect every day. A steady after-school schedule keeps homework nerves at bay and, with any luck, sets up expectations without having to go through the ordeal of daily negotiations. Kids thrive on routine, and consistency is key."
Reward your child

"Your kid is never too old to get a gold star for good work. Whether it's a sheet of cute stickers for youngsters, a sweet treat or an extended bedtime for older ones, a surprise to reinforce their efforts can be a nice motivating perk. Boost your child's self-esteem and commend a job well-done by giving small, unexpected rewards throughout the year."
Compliment your child

"A verbal ego boost can go a long way in terms of motivation. Tell your kid that you appreciate and admire the effort they put into homework. Positive words are powerful, and after a long day at school, your child will appreciate the affirmation."
Use the buddy system

"Having a homework pal can keep the daily grind positive. Invite a responsible teen neighbor your brood respects, or have siblings do it together. Just check periodically that there's more work happening than chatting!"
From color coordinating to joining a "walk pool," blogger Brianne Manz of Stroller in the City (strollerinthecity.com) has all the organizational tips you'll need for a productive school year.
Prep lunch

"I am not a fan of making entire lunches the night before because the sandwiches tend to get pretty soggy, but I do decide what to make and prep the veggies and fruits to save time. Waking up and starting the breakfast rush with a plan can make the morning run a little smoother."
Get back to early bedtime

"During the summer, children's bedtime tends to be later than the rest of the year, which results in later wake-up times every morning. In preparation for school, we start putting the kids to bed at their regular school-day bedtimes at least a week before so they can readjust."
Coordinate with other parents

"When you have more than one kid, going to and from school can be difficult. If you can coordinate with other parents, carpool or, shall I say, "walk-pool" in NYC, sometimes you get a little bit of a break, plus your kids will love hanging out with their buddies on the way to school."
Lay clothes out the night before

"After bath time, I help my children pick out outfits for school the next day. This eliminates time-consuming morning decisions, allowing for quality time to concentrate on breakfast and packing lunches."
Color-code supplies

"One way to get kids excited about going back to school is letting them choose their own supplies. And with each picking their own colors and themes, there's never any confusion when packing their bags."
Make a schedule chart

"With three children in three schools next year, each involved in various after-school activities, start times and appointments can easily slip through the cracks. I like to hang a schedule chart so that the entire family, including our babysitters, knows our routine each day."
Pre-order name labels "Avoid losing your kid's cool school gear for good by ordering labels from Minted or Mabel's Labels. At my house, we label backpacks, lunchboxes, thermoses and any other belongings they take to school. I even started labeling the kids' winter gear because someone was always coming home with a missing glove."
Prep the desk

"Before the start of each school year, I clear out my child's desk and work space, replacing pencils, folders and supplies and throwing out old assignments and other papers. I also stash toys and other items away from the desk zone to keep distractions at bay during homework time."
Keep your pint-size crew feelin' good with Selfish Mom (selfishmom.com) blogger Amy Oztan's confidence-boosting tips.
Introduce 'em to their inner voice

"Way down deep, beneath all the clutter, noise and distraction, is an inner voice that knows what to do. Tell your child to befriend their inner voice and that it will always support them. If they're feeling like they're not good enough, they should look inside for help."
Teach calming techniques

"When your child thinks they're not good at something, it can make them nervous, which might make them do a task even more poorly. What can they do? Take deep breaths while counting to seven, sit with their legs apart and arms wide in a confident stance, or go for a walk with you to help them relax. This can calm your child down so that they can focus."
Compliment the work, not the kid

"If your child does something well, don't tie it into who they are but what they did. Say 'Wow, great grade! You studied really hard.' Not 'Wow, you're really smart!'"
Don't let their failures define them

"Conversely, when they screw something up, focus on what they could do differently next time to get a different outcome. Stress that they're in control of changing the next outcome by changing their behavior."
Name three strengths

"Come up with three things your child is good at, and when they have doubts, remind them of their strengths. When kids are challenged by something and lose their confidence, it can be easy for that one thing to eclipse everything else."
Do daily affirmations

"If your child wants something—a good grade, a part in a play—teach them how to visualize success and build it into their daily routine. Maybe on the walk to school, every step can be a different syllable: 'I. Am. A. Great. Kick. Ball. Play. Er.'"
Look out for negative thinking

"A child might try to belittle their accomplishment by saying, "I only hit that home run because the pitch was bad," or "That was a really easy piano piece; anybody could play it." When you hear that, call it out and explain that it's okay to be proud and give themselves a pat on the back when they do something well. Just don't let 'em rest on their laurels!"
Find a hobby

"Challenges are great, but children should have a hobby they love that doesn't intimidate them. Let them try different things until they find one they're passionate about. Sports, art, dance, building things, competing in spelling bees, whatever! As long as it's something they love."