Behind-the-scenes birthday parties: Red Carpet Kids
Take a peek inside a sixth birthday party celebration at the new Red Carpet Kids on the Upper East Side.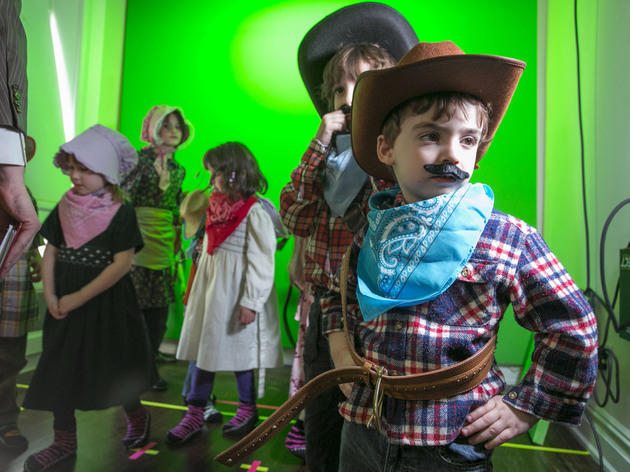 1/6
Photo: Caroline Voagen Nelson
1. To get into character for their Western (a film theme Ollie chose ahead of time), the mini-stars dressed in cowboy hats, plaid shirts and kerchiefs in the costume area. Other props, like sheriff badges, were also up for grabs.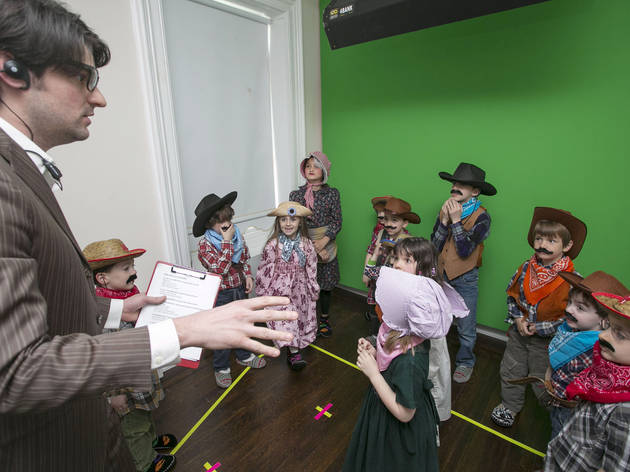 2/6
Photo: Caroline Voagen Nelson
2. On the green-screen stage, a "producer" and "director" led guests in acting games and the filming of the movie. "Playing Zip Zap Zop was my favorite," says Ollie of an improv activity that was used to warm up the kids for their acting debut. Several scenes of the movie were shot, including one where Ollie's friends pretended to play cards, and another where Ollie, as the sheriff, entered a saloon with his lasso.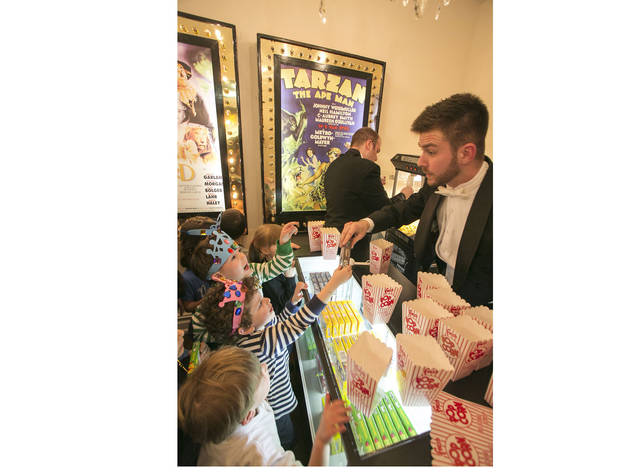 3/6
Photo: Caroline Voagen Nelson
3. Before settling in to the screening room for the big debut of their film (a crew edited the footage and added special effects while the guests enjoyed pizza and cake), the kids visited the movie theater–style concession stand.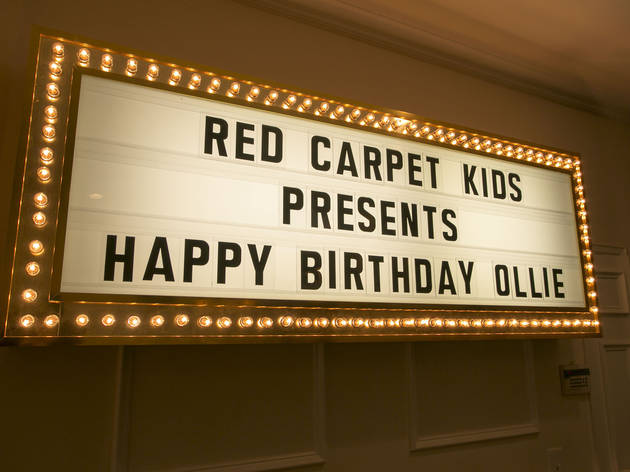 4/6
Photo: Caroline Voagen Nelson
4. A theater marquis at the entrance to the party venue displayed Ollie's name in lights.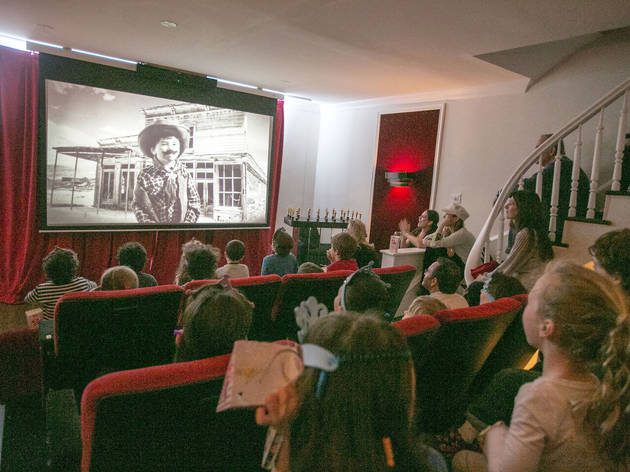 5/6
Photo: Caroline Voagen Nelson
5. Once inside the theater, kids cheered as the movie, including footage of their paparazzi red carpet entrance (see page 11), debuted on the big screen. "When Ollie saw himself in the film, he started screaming 'That's me!'" says Ollie's mom, Lyss Stern of Divalysscious Moms. The closing credits even listed the children's names as the film's stars.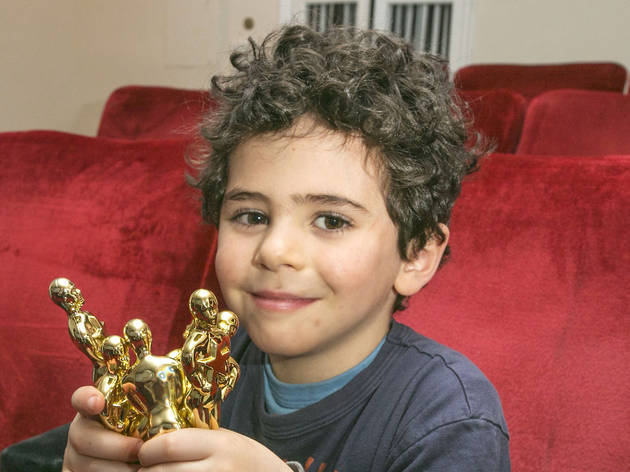 6/6
Photo: Caroline Voagen Nelson
6. In keeping with the red carpet theme, partygoers received pretend Oscar statuettes in addition to goody bags. The birthday boy also took home a DVD of the movie creation.
Kids with a penchant for the silver screen get the Hollywood treatment at Red Carpet Kids, a new party experience located in an Upper East Side townhouse. During the interactive celebration, created by event planner Craig Saslow and his actress-fiancée Eva Shure, partygoers get their photos snapped by the paparazzi and star in their own film. We went behind-the-scenes at Ollie's sixth birthday at Red Carpet Kids (mom is Lyss Stern ofDivalysscious Moms) to get a closer look at the new party space—scroll through our slide show, below, to see all the action. 231 E 62nd St between Second and Third Aves (646-678-4563, redcarpetkidsnyc.com). Prices start at $2,500 for up to 15 kids. Ages 5 to 12.
RECOMMENDED: Behind-the-scenes at five buzz-worthy birthday parties in NYC