Ben & Jerry's is giving away free ice cream through August 6!
Celebrate National Ice Cream Month with free treats from the Ben & Jerry's roving truck, plus a special new flavor just for New Yorkers.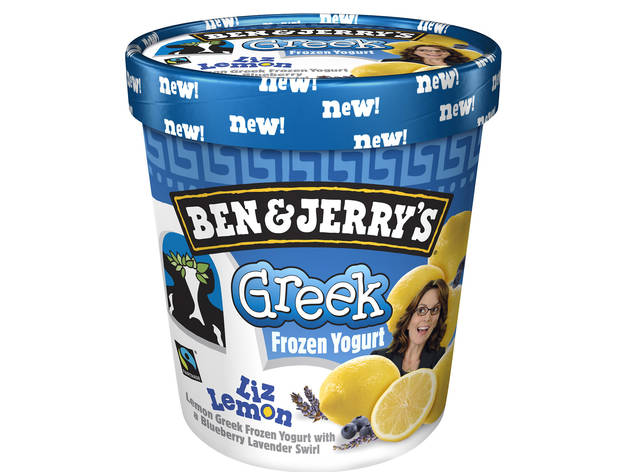 Good news for ice cream fans: The Ben & Jerry's Scoop Truck will be roving around the city through August 6 to give New Yorkers a taste of the company's newest Greek flavors (Liz Lemon, Raspberry Fudge Chunk and Banana Peanut Butter). Families can celebrate National Ice Cream Month (National Ice Cream Day is Sunday, July 21) by following the truck's location on Twitter at @BenJerrysTruck, or by trying your chances at convincing the ice cream–mobile to stop by your neighborhood—and quickly become the coolest parent in town—using the hashtag #OMGFreeBenJerrys. Get the rest of the sweet deets at the City Churned website.

RECOMMENDED: Free things to do with kids this summer

The ice cream company is also awarding NYC yet another honorary flavor, this time chosen (and named!) by you—there's already a New York Super Fudge Chunk flavor. Voters can speak their minds online, on Twitter and even in person: Ben & Jerry's staked out a spot on the Williamsburg waterfront and allowed passersby to choose between coffee or chocolate by going through different turnstiles, then set up a basketball game in which ball players at West 4th Street took shots to vote for either brownies or marshmallows. (Scroll down to see a video of how it went!)

What's likely to be included in the new flavor? Current leading ingredients include fair trade vanilla ice cream, fudge, coffee, plus locally-sourced additions from Brooklyn's Sixpoint Brewery, Liddabit Sweets, Spoonable Caramel and Greyston Brownies. Keep an eye out for the big reveal on Saturday, July 27.