Robert and Cortney Novogratz
Bravo's newest reality stars speak out about raising seven kids in NYC, souping up local homes and the debut of their TV show, 9 by Design.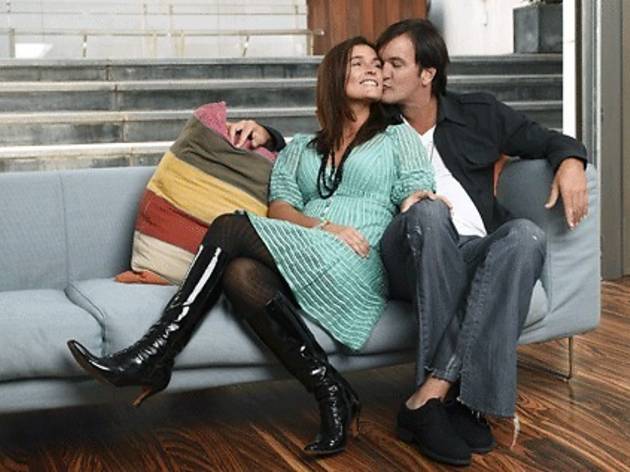 1/7
Robert and Cortney Novogratz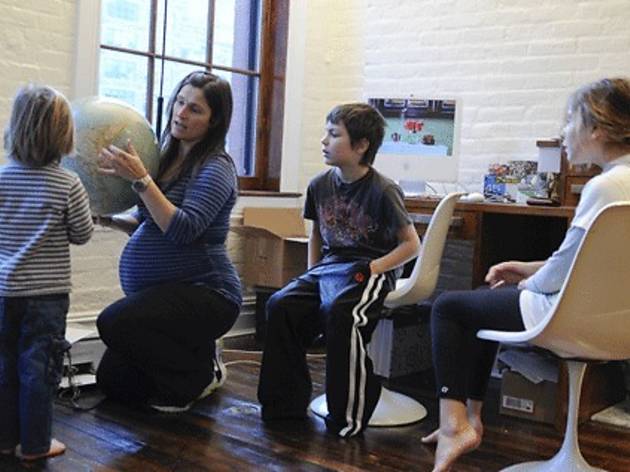 2/7
Cortney Novogratz and Kids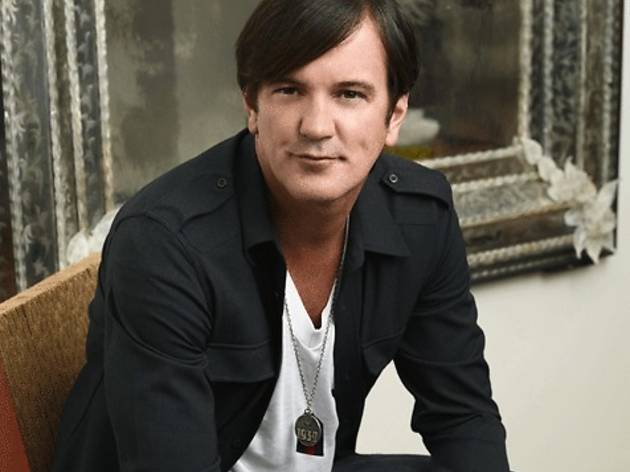 3/7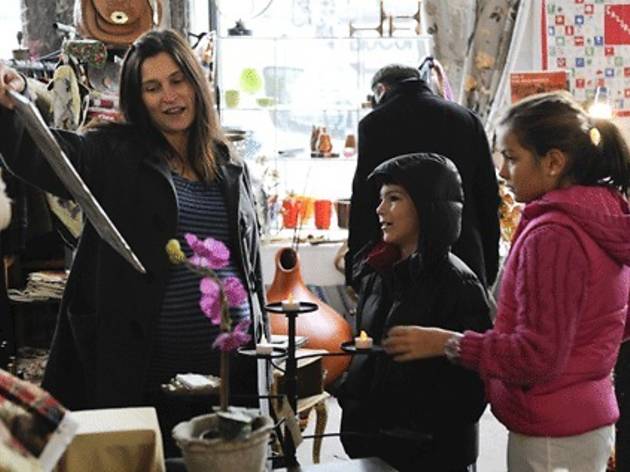 4/7
Cortney Novogratz and Kids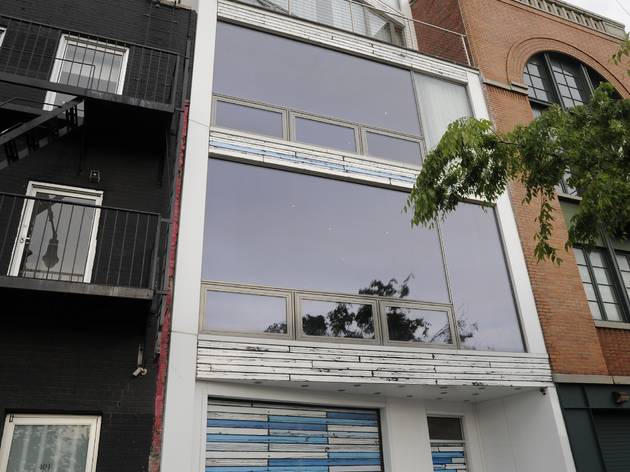 5/7
6/7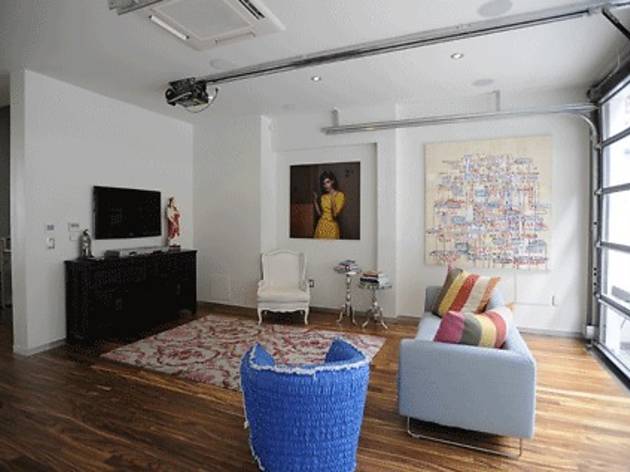 7/7
Never heard of the Novogratzes? Well, if their media blitz pans out, you'll know all about them soon enough (especially if you're a reality junkie or a Soup watcher). The well-to-do Big Apple spouses—who have seven kids and make their living transforming rundown buildings into chic dwellings—are hoping Bravo's new docu-series 9 by Design (premiering Tuesday, April 13, at 11pm) will boost their business, Sixx Design. While the show may not offer the same level of drama seen on other Bravo stalwarts (breathe a sigh of relief, Real Housewives), it promises to be a whirlwind adventure as Robert and Cortney wrangle their brood while juggling multiple design projects. Time Out Kids spoke with the shrewd pair about parenting in the city, striking a life-work balance and entering the reality realm. Given their success in their industry, it wasn't all that surprising that they already have their media-savvy (and, at times, prefab) quotes down pat.
What inspired you to go on TV?
Cortney: We didn't go into it lightly; we thought about it for several months and met with different networks. We decided to look at it as another creative project.
Robert: It was a business decision. We felt like it was great for our brand and for job opportunities. We live in a world where things aren't that easy for developers, so having our own show on national television is a pretty good move.
Do your family and friends support this 'business move'?
Cortney: They definitely didn't jump right on board and say, 'Yes, do it,' but I think they realize Robert and I take different risks than most people do.
Robert: I don't think reality television is something they really approve of, but they've seen the first episode and they love it. We went into it worried we might embarrass ourselves or our kids or our community or our kids' school, so it was risky, but I think we did a good job.
How do your kids feel about being on TV?
Robert: A couple of them were really into it, one of them wasn't into it and one was indifferent. These are good kids. If they were brats or had social issues I don't think we'd put them on TV. We were confident that they'd be shown in a good light.
Cortney: The kids really got an education they couldn't get in a classroom. They saw how this whole show was put together, so it was really a fun experience.
You have seven children, you run a business and you often move several times a year. How do you stay sane?
Robert: We drink a lot of wine [laughs]. We have help. Cortney's a working mom so we need it. We have issues like all other families, but Cortney's an extraordinary mother so it makes my life extra easy.
Cortney: We're trying to do the best we can. It's not for everybody, and we don't always [move]. The nice thing is we love what we do, and the fact that my husband and I work together really allows us to spend more time with our kids. We create opportunities with different projects.
Have you ever been criticized for having so many kids?
Robert: Most people are very positive toward us, but you know you're definitely going to get some persnickety Manhattanites who don't like kids in general. We go where we're wanted and stay away from where we're not.
What are some of your favorite family hangouts in the city?
Cortney: The Pier on the West Side Highway along the water. We've taken our older kids to Freemans. We're doing a project for a couple over on East 4th Street, so we've been going to the Clinton Street Baking Company a lot. The city has really gotten so kid-friendly. You can pretty much go all over and find basketball courts and playgrounds.
Robert: As far as restaurants, we've gone to Felix for 15 years and we like Arturo's Pizza. We love the The High Line and MoMA. We also like old-school stuff like Carmine's Gym. We're downtown people. We're in the West Village now, and we lived in Soho for 15 years.
What do you think New York families will identify with most when they watch your show?
Cortney: The pace of the city.
Robert: We show off the city really well. Also, the kids are polite and aren't spoiled, even though we live in a big house, so I think New Yorkers will be happy we didn't embarrass the city. I'm being serious. I think people will be surprised.
Any quick design tips you can pass along to our readers?
Cortney: Trust yourself and take risks. Imagine you're putting on an outfit—mix it up, change and you grow. If you paint the walls in bright colors, do white simple bedding. If you have white walls, use colorful drapes and bedding. You don't have to spend a lot. Mix in stuff from flea markets. We mix a lot of high and low. On the show, you'll see a lot of before-and-after at all different price points.
Have you done anything on the show that you regret?
Robert: No, I don't think we fought once, and I don't think we spoke badly about a single person. We're proud of the show, and if we weren't, I'd be freaking out right now. Call me back in eight weeks and I'll have a better answer to that question.