Ten great kids' movies to look out for in 2015
Get comfortable in your theater seat—the coming year has a ton of stellar kids' movies in store to keep the whole family glued to their chairs
RECOMMENDED: Indoor activities for kids in NYC
Add "more family movie dates" to your New Year's resolutions, because 2015 has brought with it a killer lineup of new kids' movies. From Pixar animation to live-action fairytales, there are some much-anticipated flicks in the pipeline, which means your Netflix account is in for a rest. Click through the slideshow to find out why we're excited for these ten awesome films to hit the big screen!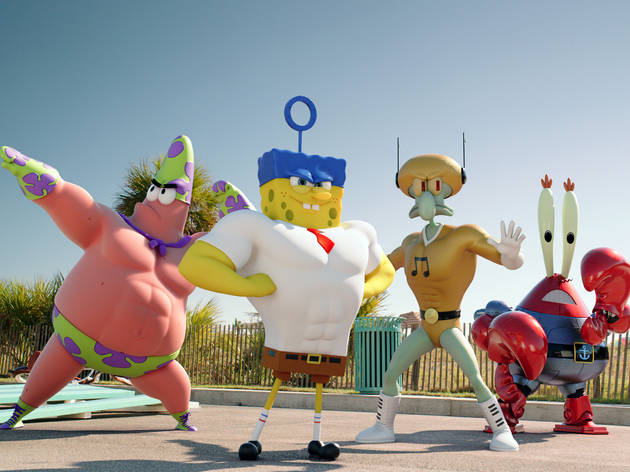 The SpongeBob Movie: Sponge Out of Water
When their secret crabby-patty formula goes missing, SpongeBob and his cronies must venture onto dry land to retrieve them from a pirate super villain (Antonio Banderas). Not only is SpongeBob always epically entertaining for kids, there's always a few in-jokes peppered in for the adult paying for popcorn. Plus, the seamless blend of animation and live action film adds to the fun of it all.
The SpongeBob Movie: Sponge Out of Water opens February 6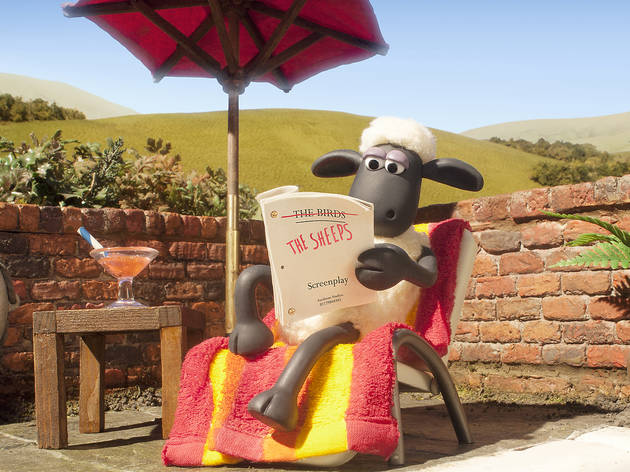 Shaun the Sheep
Inspired by the TV show of the same name, the creators of Wallace and Gromit and Chicken Run have joined forces to send Shaun and his sheepish flock on a wild and crazy adventure in the big bad city, where one of their mishaps displaced their farm owner, and a myriad of comic adventures ensue in retrieving him.
Shaun the Sheep opens February 6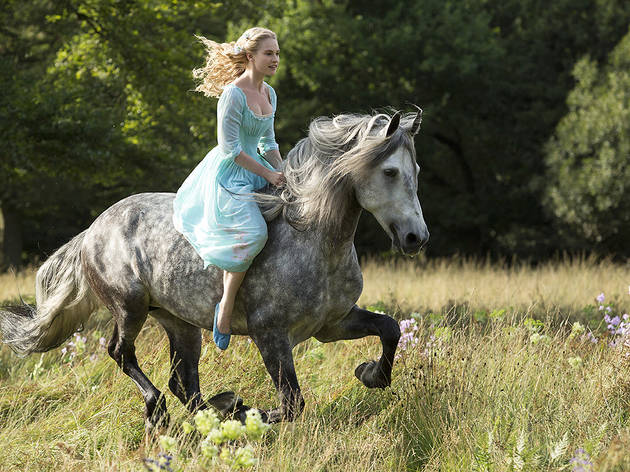 Cinderella
This retelling of the classic Disney fairy tale has a crazy all-star cast: Cate Blanchett is the Wicked Stepmother, Cinderella (renamed "Ella") is Lily James (Downton Abbey's Rose) and Helena Bonham Carter is the Fairy Godmother. Plus, the epic use of special effects kicks up the jams of this age-old tale, lost slipper and all.

Cinderella opens March 13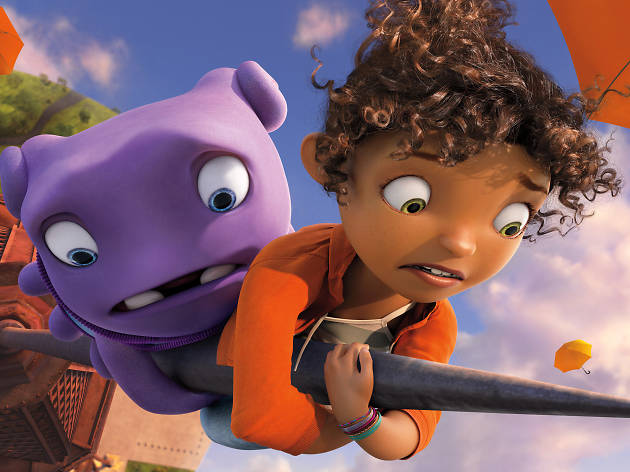 Home
By the creators of The Croods and How to Train Your Dragon, this tale of an unlikely alliance between a human girl and a Boov (a misfit fugitive alien) to save Earth from destruction seems super charming, plus the voices of Jim Parsons, Rihanna, Jennifer Lopez and Steve Martin promise to take this cross species meet-cute to the next level.

Home opens March 27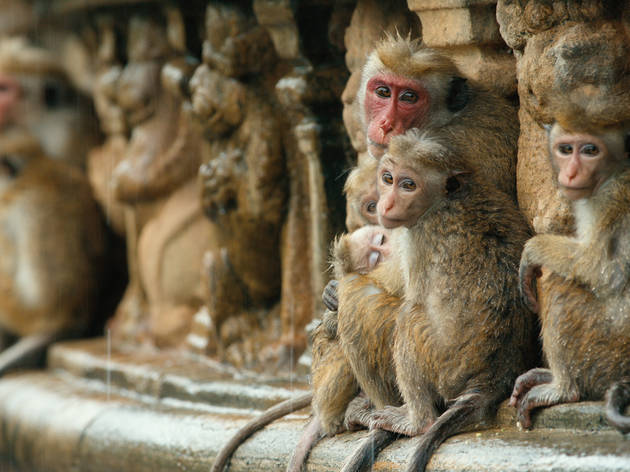 Monkey Kingdom
In the same vein as their 2014 film Bears, Disneynature brings us another "true life adventure" following a family of monkeys as they struggle to survive in South Asia. Mother Maya and her new baby Kip must flee the competitive social hierarchy of their community and head out in search of a new home in a more urbanized area. Catch this one during its opening week and a donation will be made in your honor to Conservation International—just in time for Earth Day!

Monkey Kingdom opens April 17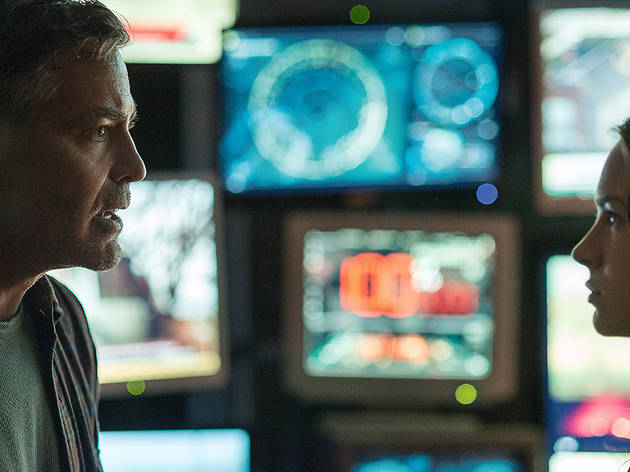 Tomorrowland
We're intrigued by this tale of a girl (Newton) who gets out of jail and is given a pin that leads to Tomorrowland, a magical place where it's possible to change the world. The special effects seem insanely cool, the secretive storyline leaves us guessing and also, George Clooney, George Clooney and George Clooney. Did we mention George Clooney?

Tomorrowland opens May 22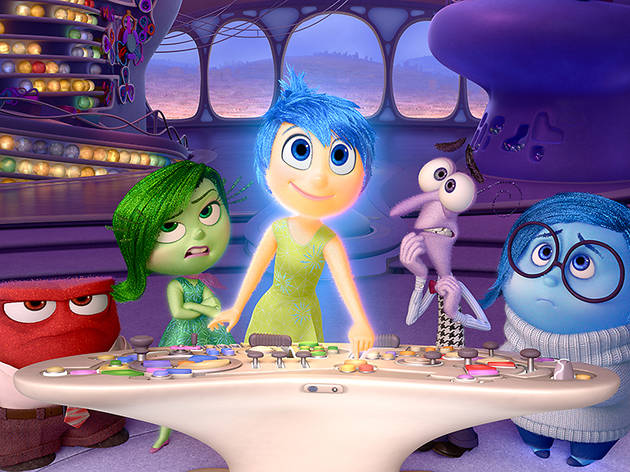 Inside Out
What would life be like if your feelings were on display for all to see? This Pixar-animated film cleverly shows us when feelings (literally) come alive through Riley, a girl uprooted to San Francisco with her parents, who's having some trouble adjusting to her new environs. Should be funny, considering Amy Poehler, Bill Hader, Mindy Kaling and Lewis Black embody those niggling feelings better kept inside.

Inside Out opens June 19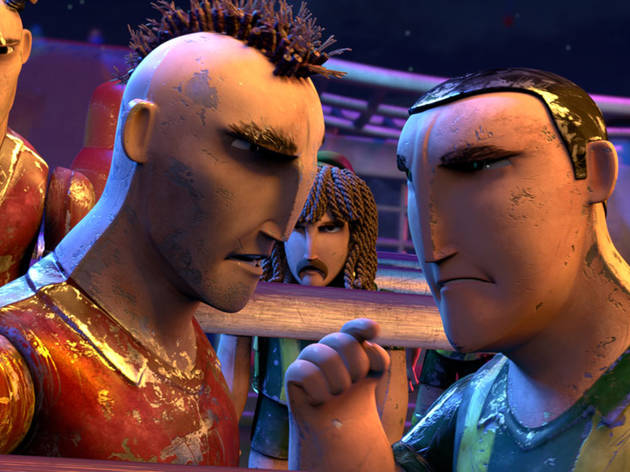 Underdogs
Soccer fans rejoice! When Jake is challenged by his bully Ace and beats him in foosball, he thought their conflict was over. But when Ace returns as a hulking soccer star adult who owns their town, the less-athletic Jake is forced to face off against him to save it -- with a little help from his childhood foosball figures come to life. Ariana Grande, Matthew Morrison and Nicholas Hoult voice this sporty, animated tale of good guy against bad.

Underdogs opens summer 2015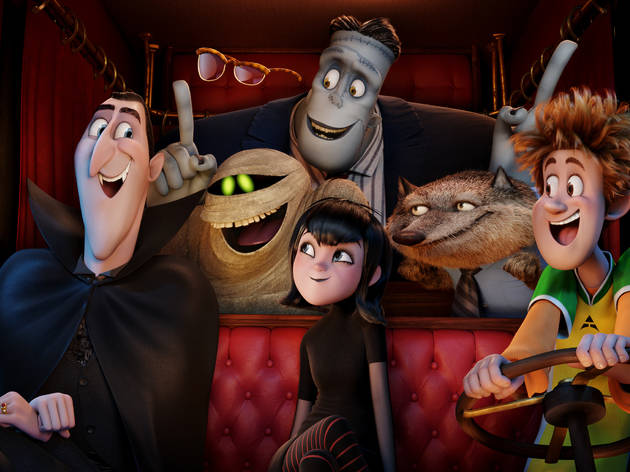 Hotel Translyvania 2
If you liked Hotel Transylvania, its sequel promises to be on par. This time Mavis' dad, the vampire Vlad, comes to the hotel for a family reunion, resurrecting (pardon the pun) all the wacky, supernatural fun of the first flick. Kids will like the voice-overs by Adam Sandler and Selena Gomez, and parents will dig that it was written by Sandler and ex-SNL short genius Robert Smigel.

Hotel Transylvania 2 opens September 25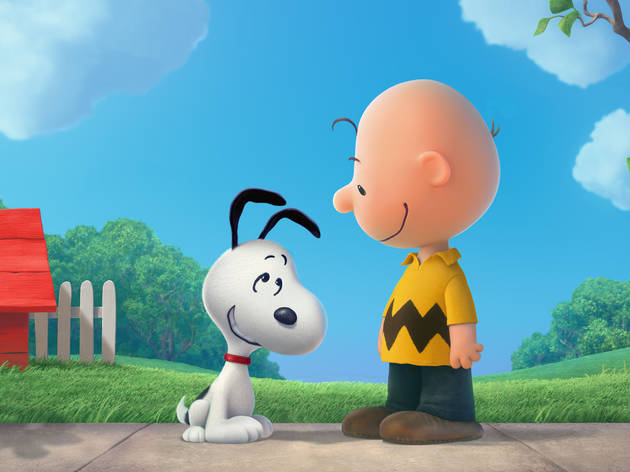 The Peanuts Movie
Written by Craig Schulz (Charles Schulz's son) and Bryan Schulz (Craig's son, Charles' grandson), this first foray into film in 35 years literally adds a dimension to the old school classic Peanuts animation, seemingly staying true to their traditional plot lines while kicking up the visuals a couple dozen notches to keep up with the times. We think it'll be so cool to see how Snoopy, Charlie Brown, and the rest of the Peanuts gang look in CGI-animated 3D.

The Peanuts Movie opens November 6