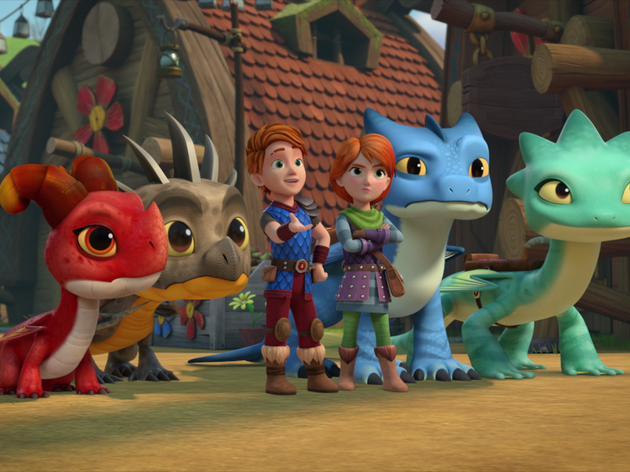 The best new kids' movies on Netflix in February
These new kid's movies on Netflix (and TV shows) will have you and the kids wanting to settle in for a movie marathon
The lineup of best new kids' movies on Netflix in February has arrived—just in time for winter break and a snowy night inside (after you've tackled the gnarliest sledding hills in NYC, that is).
Some of the best family movies and fun cartoons for kids are gracing our screens, but we're also forced to bid adieu to some of our favorite comedies and kids' movies from the '90s. (Sigh.)
Regardless, there's still plenty of entertainment to get us through the month, and we're anxious to add these fun flicks and TV shows to our watch list. What's on yours?
RECOMMENDED: Best Family movies on Netflix
Titles coming to Netflix in February 2020:
A Little Princess (Available 2/1)
Robin Hood: Prince of Thieves (Available 2/1)
Team Kaylie: Part 3 (Available 2/3)
Dragons: Rescue Riders: Season 2 (Available 2/7)
Captain Underpants Epic Choice-o-Rama (Available 2/9)
A Shaun the Sheep Movie: Farmageddon (Available 2/14)
The Expanding Universe of Ashley Garcia (Available 2/17)
Glitch Techs (Available 2/21)
I Am Not Okay with This (Available 2/26)
Pokémon: Mewtwo Strikes Back—Evolution (Available 2/27)
Last call in February 2020:
Peter Rabbit (Leaving 2/15)
Charlotte's Web (Leaving 2/19)
My Little Pony Equestria Girls: Rainbow Rocks (Leaving 2/28)
Charlie and the Chocolate Factory (Leaving 2/29)
Free Willy (Leaving 2/29)