The best new kids' movies on Netflix in January
These new kids' movies on Netflix (and new shows!) will have you and the kids wanting to settle in for a movie marathon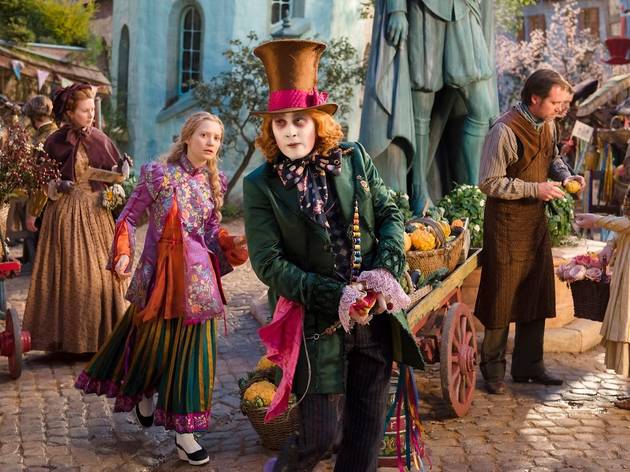 These great kids' movies on Netflix are making their debut in January, and we can hardly wait! You'll find family favorites like E.T. the Extra-Terrestrial and Hugo, plus classics like Superman II, III and IV and fun newer picks like Tim Burton's Alice Through The Looking Glass.
RECOMMENDED: Family movies on Netflix
You'll also find fun New Year's Eve for kids countdowns to help make bedtime just a little bit easier. Looking for more family fun? Order a movie off our list of the best kids' movies around.
NYE COUNTDOWNS:
Word Party (Avail 12/28)
Trollhunters (Avail 12/28)
Skylanders Academy (Avail 12/28)
Puffin Rock (Avail 12/28)
Mroject MC2 (Avail 12/28)
Fuller House (Avail 12/28)
Chasing Cameron (Avail 12/28)
Beat Bugs (Avail 12/28)
Luna Petunia (Avail 12/28)
All Hail King Julien (Avail 12/28)
Kids' movies on Netflix in January:
E.T. the Extra-Terrestrial (1982) (Avail 1/1)
Hugo (2011) (Avail 1/1)
Justin Bieber: Never Say Never (2011) (Avail 1/1)
Nancy Drew (2007) (Avail 1/1)
Superman II (1980) (Avail 1/1)
Superman III (1983) (Avail 1/1)
Superman IV: The Quest for Peace (1987) (Avail 1/1)
Superman: The Movie (1978) (Avail 1/1)
The Parent Trap (1961) (Avail 1/1)
Rat Race (2012) Avail 1/1)
Degrassi: Next Class: Season 3 – NETFLIX ORIGINAL (Avail 1/6)
Ratchet and Clank (2016) (Avail 1/9)
We're Lalaloopsy; Season 1 – NETFLIX ORIGINAL (Avail 1/10)
Disney's Alice Through the Looking Glass (2016) (Avail 1/11)
A Series of Unfortuante Events: Season 1 – NETFLIX ORIGINAL (Avail 1/13)
Kazoops!: Season 2 – NETFLIX ORIGINAL (Avail 1/27)
Last call in January:
Alvin and the Chipmunks Meet Frankenstein (Leaving 1/1)
Alvin and the Chipmunks Meet the Wolfman (Leaving 1/1)
Angry Birds Toons: Season 1 (Leaving 1/1)
Bring It On (Leaving 1/1)
Miracle on 34th St (Leaving 1/1)
Nanny McPhee (Leaving 1/1)
Sixteen Candles (Leaving 1/1)
Zoom: Academy for Superheroes (Leaving 1/1)