The best new kids' movies on Netflix in January
These new kids' movies on Netflix (and new shows!) will have you and the kids wanting to settle in for a movie marathon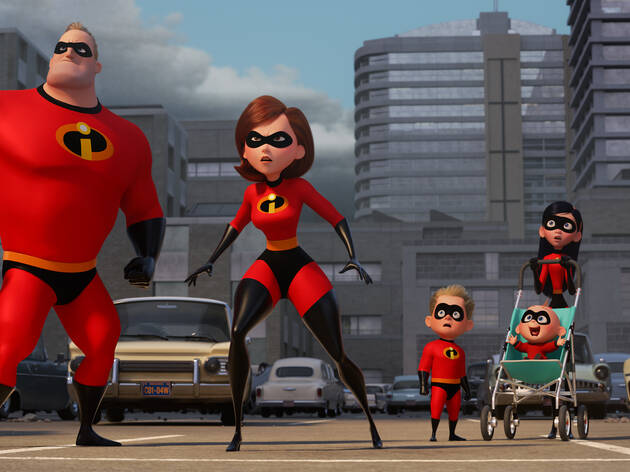 Hey you! Check out the best kids' movies on Netflix in January (and TV shows, too). They're making a debut to celebrate the New Year, and we couldn't be more excited. See below for our favorite picks for children and families to watch on their next movie night.
RECOMMENDED: Family movies on Netflix
Oh, and don't forget to browse our guide to the best kids' movies of all time, our list of the best family comedy movies and other great stuff, like our roundup of fun sleepover movies for kids and Disney movies on Netflix.
Kids' movies on Netflix in January 2019:
A Series of Unfortunate Events: Season 3 - Netflix Original (Avail 1/1)
Across the Universe (Avail 1/1)
Happy Feet (Avail 1/1)
Indiana Jones and the Kingdom of the Crystal Skull (Avail 1/1)
Indian Jones and the Last Crusade (Avail 1/1)
Indiana Jones and the Raiders of the Lost Ark (Avail 1/1)
Indiana Jones and the Temple of Doom (Avail 1/1)
It Takes Two (Avail 1/1)
The Addams Family (Avail 1/1)
The Boy in the Striped Pajamas (Avail 1/1)
The Dark Knight (Avail 1/1)
The Mummy (Avail 1/1)
The Mummy Returns (Avail 1/1)
Monty Python and the Holy Grail (Avail 1/2)
Carmen Sandiego (Avail 1/18)
Trolls: The Beat Goes On! Season 5 - Netflix Original (Avail 1/18)
Marvel Studios Ant Man and The Wasp (Avail 1/29)
Disney Pixar's The Incredibles 2 (Avail 1/30)
Last call in January 2019:
Beethoven's Christmas Adventure
Finding Neverland
Kung Fu Panda
Madagascar: Escape 2 Africa
The Iron Giant
The Princess Diaries
Pocahontas II: Journey to a New World
Rogue One: A Star Wars Story
Lord of the Rings: Fellowship of the Ring