The seven best kids' movies in theaters this fall
Round up your brood and head to the cinema to see these fantastic kids' movies, hitting theaters this fall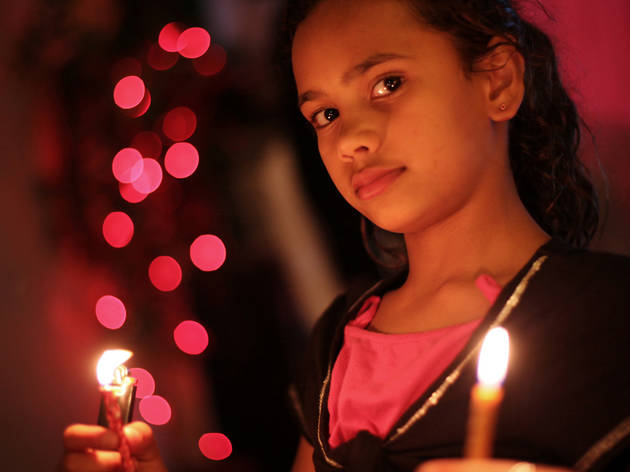 1/7
Photograph: Henrik Nordstrom
1. I Am Eleven Give the little ones a glimpse into the lives of children across the globe through this Australian-made documentary, detailing the lives of 11-year-olds from various continents and walks of life around the world. The stories, collected over six years from Melbourne, India, Thailand and beyond, present varying world views seen through the insightful and honest eyes of children on the brink of adolescence. See it at the AMC Empire 25 and The Village East Cinema only, and catch Q&A sessions with the filmmaker on Sept 12, 13 and 14 (7:40pm at The Village East and 4:40pm at AMC Empire). Not rated; out Sept 12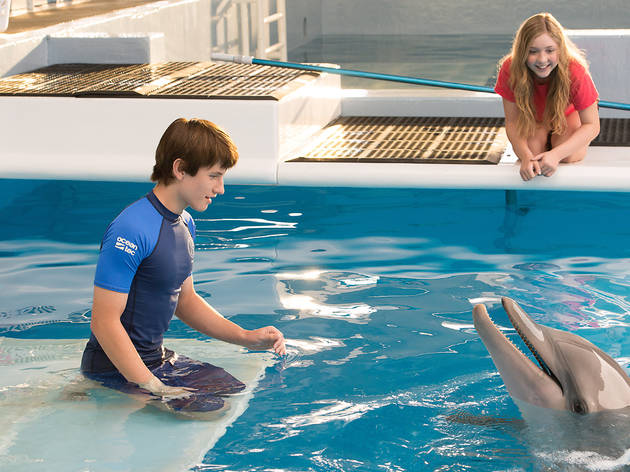 2/7
Photograph: Wilson Webb
2. Dolphin Tale 2 After being rescued and fitted with a prosthetic tail in the original flick, Winter the dolphin returns to battle yet another tribulation in this live-action sequel. When Winter's surrogate mother passes away, the loyal rescuers from Clearwater Marine Hospital (including Harry Connick Jr., Morgan Freeman and Ashley Judd) must find another dolphin to replace her as Winter's poolmate. In a race against time, the team fights USDA regulations to ensure that Winter isn't transferred to another aquarium. Rated PG; out Sept 12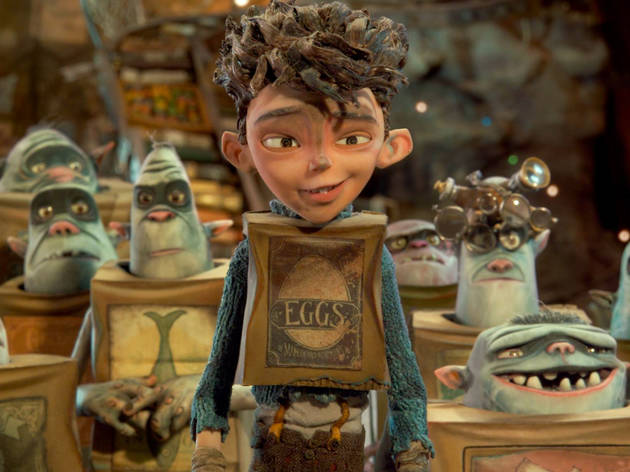 3/7
Photograph: Courtesy LAIKA
3. The BoxTrolls Eggs, an orphaned human boy raised by underground cave-dwelling trolls, must escape the clutches of an evil exterminator in this 3-D stop-motion animated film, done in a style similar to Coraline and Paranorman, from the same creator. The trash-collecting monsters, though slightly creepy, are affectionate and intricately detailed; and the familiar voices of stars like Elle Fanning, Ben Kingsley, Toni Collette and Tracy Morgan bring warmth to the otherwise dreary world of Cheesebridge. Rated PG, out Sept 26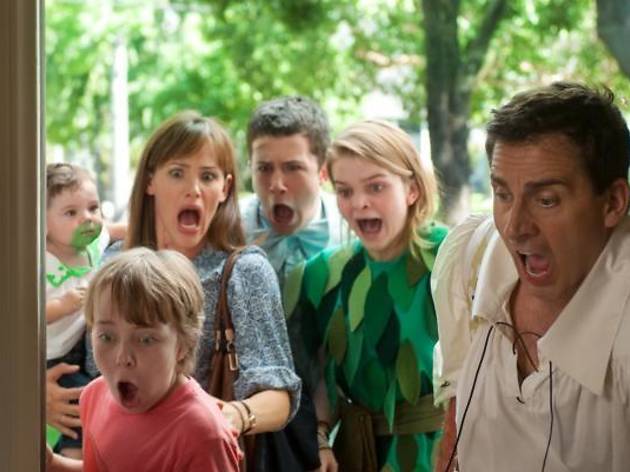 4/7
©2014 Disney. All Rights Reserved.
4. Alexander and the Terrible, Horrible, No Good, Very Bad Day The favorite children's book by Judith Viorst is revitalized in a film comedy starring Steve Carell and Jennifer Garner as the leaders of the gifted and always-lucky Cooper clan...except for Alexander, that is. The 11-year-old often finds himself in some sort of misfortune and finds no comfort from his family, but he gains new perspective when they all encounter a bout of bad luck and have to work together to get through it. Rated PG; out Oct 10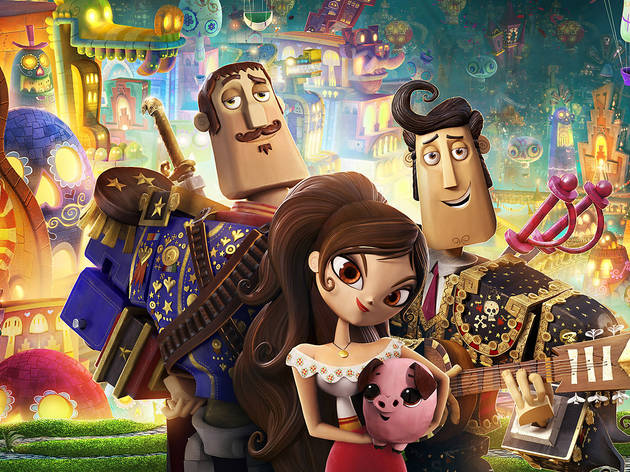 5/7
Twentieth Century Fox & Reel FX
5. The Book of Life Guillermo del Toro lends his hand to this stunning 3-D computer-animated film, introducing us to Manolo (Diego Luna), a young romantic who is torn between fulfilling his family's expectations and following his heart when he falls in love with Maria (Zoe Saldana). Set during the Mexican holiday Día de los Muertos, cultural traditions and symbolic artwork are woven through Monolo's tale as he travels through fantastical worlds to face his fears and battle the charming Joaquin (Channing Tatum) for Maria's heart, all while enduring havok wreaked up him by the spirits La Muerte and Xibalba. Rated PG, out Oct 17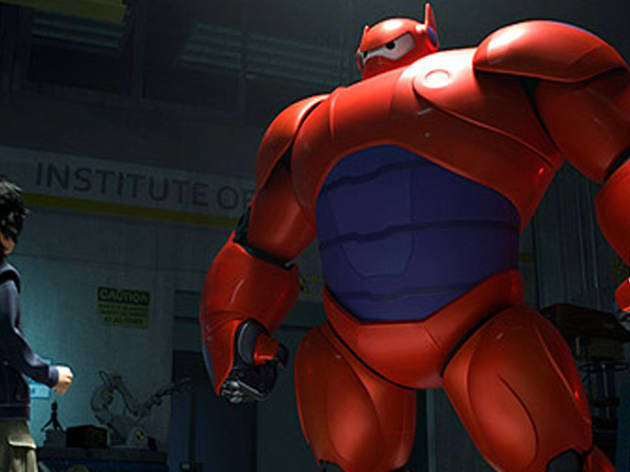 6/7
Photograph: ©2014 Disney. All Rights Reserved.
6. Big Hero 6 Disney introduces us to the futuristic, fictional metropolis of San Fransokyo in this 3-D computer-animated film adaptation of a Marvel comic book. Inflatable robot Baymax, created by youth prodigy Hiro Hamada for a school science project, soon becomes the boy's best friend, father figure and bodyguard. When the duo uncovers a criminal plot, they pull together a band of high-tech superheroes including Wasabi (Damon Wayans), Honey Lemon, GoGo Tomago and Fred to get to the bottom of it. Not yet rated; out Nov 7
7/7
courtesy DreamWorks Animation
7. The Penguins of Madagascar Skipper, Kowalski, Rico and Private waddle back onto the big screen in their own 3-D computer-animated feature film, a sequel to Madagascar 3: Europe's Most Wanted. When the goofy spy troupe joins elite undercover task force, the North Wind, they set out to help the leader, Classified (voiced by Benedict Cumberbatch) to aid other animals in need and prevent world domination by Dr. Octavius Brine. Hilarious, haphazard crime-fighting from the dysfunctional crew is sure to ensue. Not yet rated; out Nov 26
RECOMMENDED: More things to do in the fall with kids
Though summer should be the blockbuster season for new films, we have to admit that we were left wanting more when it came to this year's selection. Now we've set our sights on the fall season in hopes of some great kids' movies to watch as a family, and the lineup looks promising. Here's a preview of the best fall releases—including a giggle-inducing sequel and a movie adapted from a children's book—that you can hunker down and watch with the kids when fall foliage and cooler evenings come to town.