Thomas the Tank Engine is getting his own theme park
Love Thomas the Tank Engine? He and his buddies are getting their very own amusement park in Massachusetts (anyone else smell a weekend getaway?)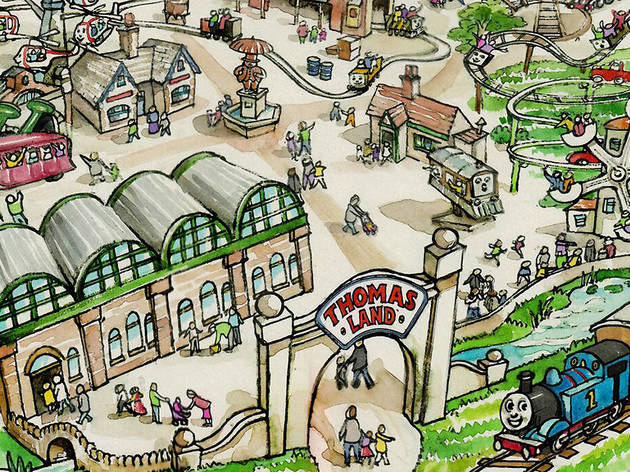 Get excited! Our favorite blue engine and all of his buddies now have their own theme park within Edaville USA in South Carver, MA! Here are a few cool highlights:
- A 20-minute scenic train rides on a life-size Thomas the Tank Engine
- Walk-through access to Knapford Station and Tidmouth Sheds
- Harold's Lift-Off where kids can "drive" a helicopter and spin around
- Toby's Tilting Tracks where kids can buckle up for a spinning/tilting adventure
- Troublesome Trucks Runaway rollercoaster fun for little ones to whiz around slopes and turns
While it's a hike getting out there, it sounds like it's worth the trip, especially for your pint-sized fans at home. Don't forget your conductors' hats! Click here for more information about the rides/park, and be sure to check out our list of amusement parks and water parks near NYC.