Faced with the twin motivations of the climate crisis and the need to drastically reduce reliance on Russian natural gas, earlier this week Germany announced an ambitious new public transport scheme. For three months from June, all transport across the country will cost just €9 (£7.70, $9.60) per month. Ridiculous, we know.
Which means an uber-low-cost train trip through Germany should be on everyone's bucket list this summer. But where should you go? Well, that's why we're here.
Now, there are obviously a few T&Cs when it comes to the €9 pass. The key thing is that it doesn't apply to all trains – it's only valid on Deutsche Bahn routes operated by Regional Bahn (RB), Regional Express (RE), S-bahn and U-bahn. In other words, it doesn't apply to high-speed routes like the Inter City Express (ICE).
But fear not, there are still many, many trains included in the pass. So, within those limits, here are five rail journeys you should definitely have on your to-do list over the next few months.
Berlin U-1: Friedrichshain to Charlottenburg
Not all U-bahns are underground: take Berlin's majestic U-1, for instance. Ride this gorgeous line between Friedrichshain and Charlottenburg and it'll take you over the River Spree via the iconic two-storey Oberbaum Bridge, then whizz you through Kreuzberg on the overhead line. Needless to say, it's one of Berlin's prettiest and most scenic train routes.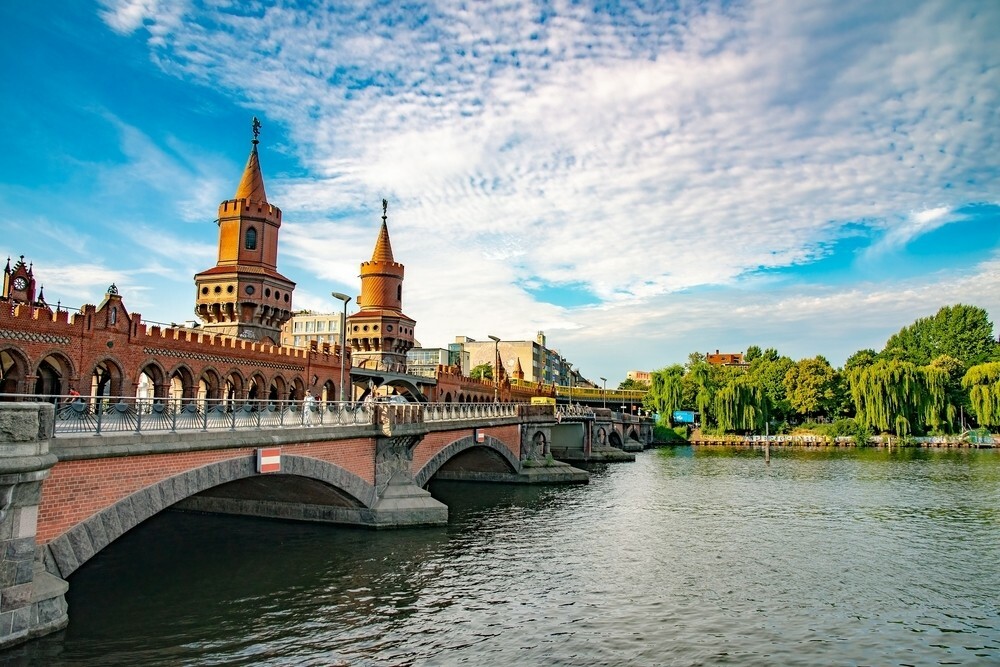 Black Forest Railway
Winding its way through the towering pines of the Black Forest, this majestic route passes mighty rock formations, rolling grassy hills and picturesque hamlets. It runs between Offenburg and Hornberg, eventually opening out onto the vast turquoise waters of Lake Constance.
West Rhine Railway
Taking you from Cologne to Mainz via the stunningly pretty town of Koblenz, this line follows the Rhine river past vineyards and a Unesco World Heritage Site (the Rhine Gorge). Be careful, however, as many Cologne-Mainz routes are run by ICE. One RE service – which is included in the €9 pass – runs per hour.
Hamburg to Sylt
A long, thin island jutting out into the North Sea, Sylt is known for its lengthy beaches and blustery dunes. It's reachable from Hamburg via the RE6, which takes just over three hours and features a notably gorgeous, desolate journey over the causeway that links Sylt with the German mainland.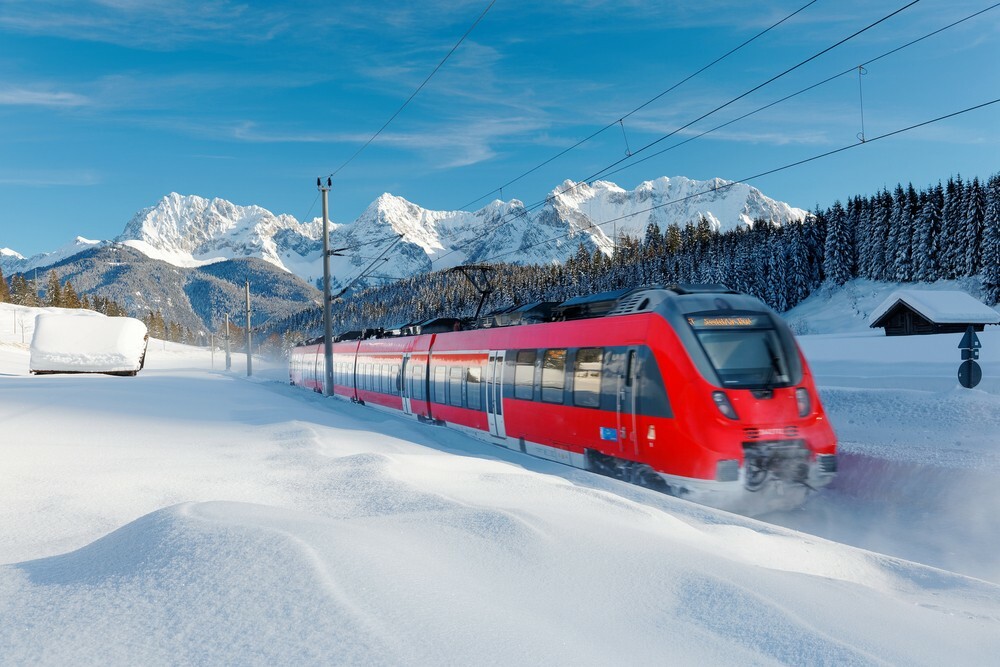 Munich to Garmisch-Partenkirchen
Explore rural Bavaria and tranquil Alpine foothills on the Munich to Garmisch-Partenkirchen line, which takes an hour and 20 minutes to get from one of Germany's largest cities to the Austrian border. The RB6 leaves from Munich Hauptbahnhof and picks its way past Lake Starnberg and Murnauer Moos (central Europe's biggest area of marshland) before winding up at the hiking – and, in winter, skiing – destination Garmisch-Partenkirchen.
Did you see that an exciting new high-speed Paris-Berlin train will launch next year?
Plus: this handy map tool shows all the direct trains you can get from European cities.