It may not feel like it, but it will be only a little over two years between the upcoming Spider-Man: No Way Home and its immediate predecessor, Far From Home. Sure, a lot has gone down in the intervening time, but maybe a bit of a pause was what the webslinger needed. However beloved a character is, zeal levels are going to be tough to maintain when they've been on the big screen ten times in the space of 20 years (excluding the six super-sparky versions in Spider-Man: Into the Spider-Verse).
Yet now, nearly a month from the release of No Way Home, Spidey discourse is dominating the internet once again. And with a second trailer fueling fan theories about what's to come in the next, excitement has reached a fever pitch. Here's everything we know – or at least we think we know – about Spider-Man: No Way Home
When is Spider-Man: No Way Home in cinemas?
Frothy, fun and crammed to the gills with big-screen spectacle, Spider-Man movies tend to be the very definition of a summer blockbuster. This one, perhaps fittingly in a messed-up year, gets a rare spin in time for Christmas: it's out on December 17 in the US and UK.
Is there a Spider-Man: No Way Home trailer?
Two, in fact. The second hit the internet on November 16 after a seemingly endless period of anticipation, with some sites speculating that the delay was the result of Sony and Marvel – who are the co-conservators to cinematic Spidey (more on that in a moment) – sparring over what could and couldn't be shown in the preview.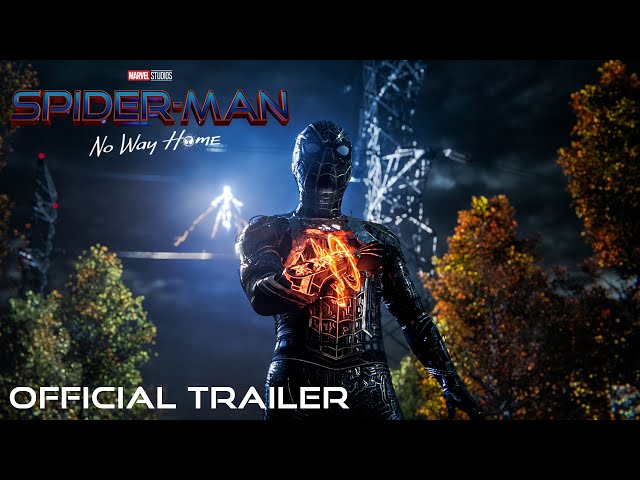 The second trailer builds on the first look's reveals: In the initial footage, Marvel teased the arrival of villains Green Goblin, Electro, Sandman and Lizard and showed actual footage of Spider-Man 2 heavy Doctor Octopus, sending the internet rumour mill into a frenzy when it dropped back in August.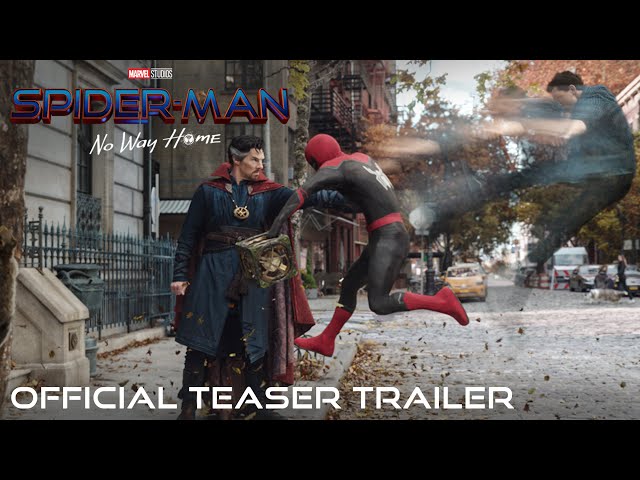 Who is in Spider-Man: No Way Home?
It's Londoner Tom Holland's third solo outing as Peter Parker, with Zendaya back as MJ, Marisa Tomei playing Aunt May, Jon Favreau as Iron Man crossover mentor Happy Hogan and Jacob Batalon returning as Peter's BFF Ned Leeds. Expect Tony Revolori and Broad City's Hannibal Buress to pop up as classmate-stroke-school-bully Flash Thompson and Midtown High PE teacher Coach Wilson, respectively.
The film will also feature Benedict Cumberbatch's 'Sorcerer Supreme' Doctor Strange, making a pit stop in New York ahead of his own sequel, In the Multiverse of Madness. He adds the crossover connection to the wider MCU that Tony Stark once offered, as well as the key to the movie's multiverse-spanning pyrotechnics.
The most exciting new additions are actually faces from Spidey's cinematic past: alongside JK Simmons' shock-jock TheDailyBugle.net editor J Jonah Jameson (who cameoed in Far From Home) is a bevy of ghosts from previous Spider-Man franchise entries, among them Willem Dafoe's sinister Green Goblin, Alfred Molina's GOAT Doctor Octopus and Jamie Foxx, who last appeared in the dismally received The Amazing Spider-Man 2. It remains to be seen whether Thomas Haden Church and Rhys Ifans will be back as Sandman and Lizard, though those characters are confirmed to return in CGI form at the very least.
The rumour mill, meanwhile, has been in overdrive speculating that former Peter Parkers Tobey Maguire and Andrew Garfield will be crossing space and time to sling webs alongside Holland. Also exciting, especially for fans of Netflix's Daredevil, is the rumoured appearance of Charlie Cox's blind superhero Matt Murdock, potentially as Parker's legal counsel as he tries to clear his name post-London.
Who is directing No Way Home?

Jon Watts, who shepherded Spidey through his previous two films, is on hand to cap the trilogy before moving on to another Marvel property, the Fantastic Four reboot.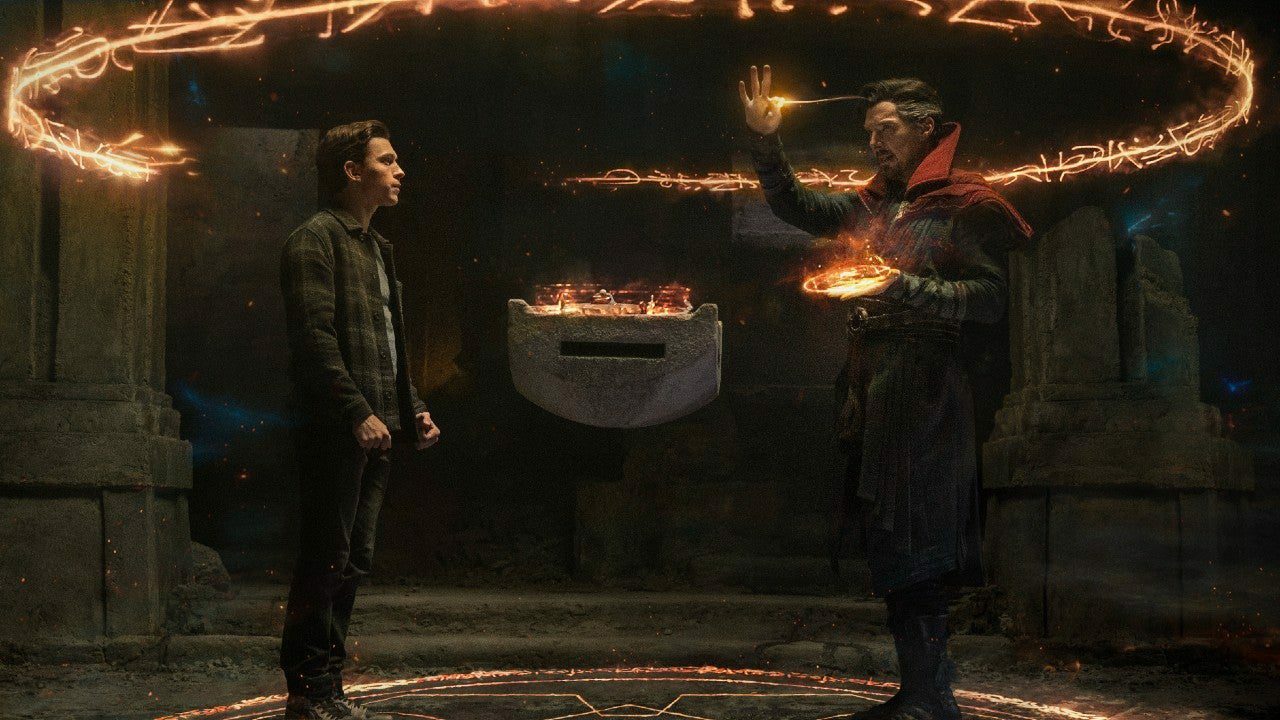 Will the Sinister Six be appearing in Spider-Man: No Way Home?
Keeping track of Marvel and Sony's goings on is as arduous as making sense of all of Marvel's multiverse antics. The trailer confirms the resurrection of at least some of Stan Lee and Steve Ditko's psychotic sextet of supervillains in this one. With five confirmed villains returning, it stands to reason there's one more ringer waiting to make it Six.
Given that a villain from each previous Spider-Man entry is present, it could be that a returning MCU villain rounds out the cast, be it Michael Keaton's Vulture, Bokeem Woodbine's Shocker II or Michael Mando's slyly teased Scorpion from Homecoming or even a resurrected Mysterio. Some are speculating that it could be another Goblin, be it Dane DeHaan or James Franco's version. Some think it's Paul Giamatti's Rhino. Nobody is expecting/asking for BJ Novak's Alistair Smyth.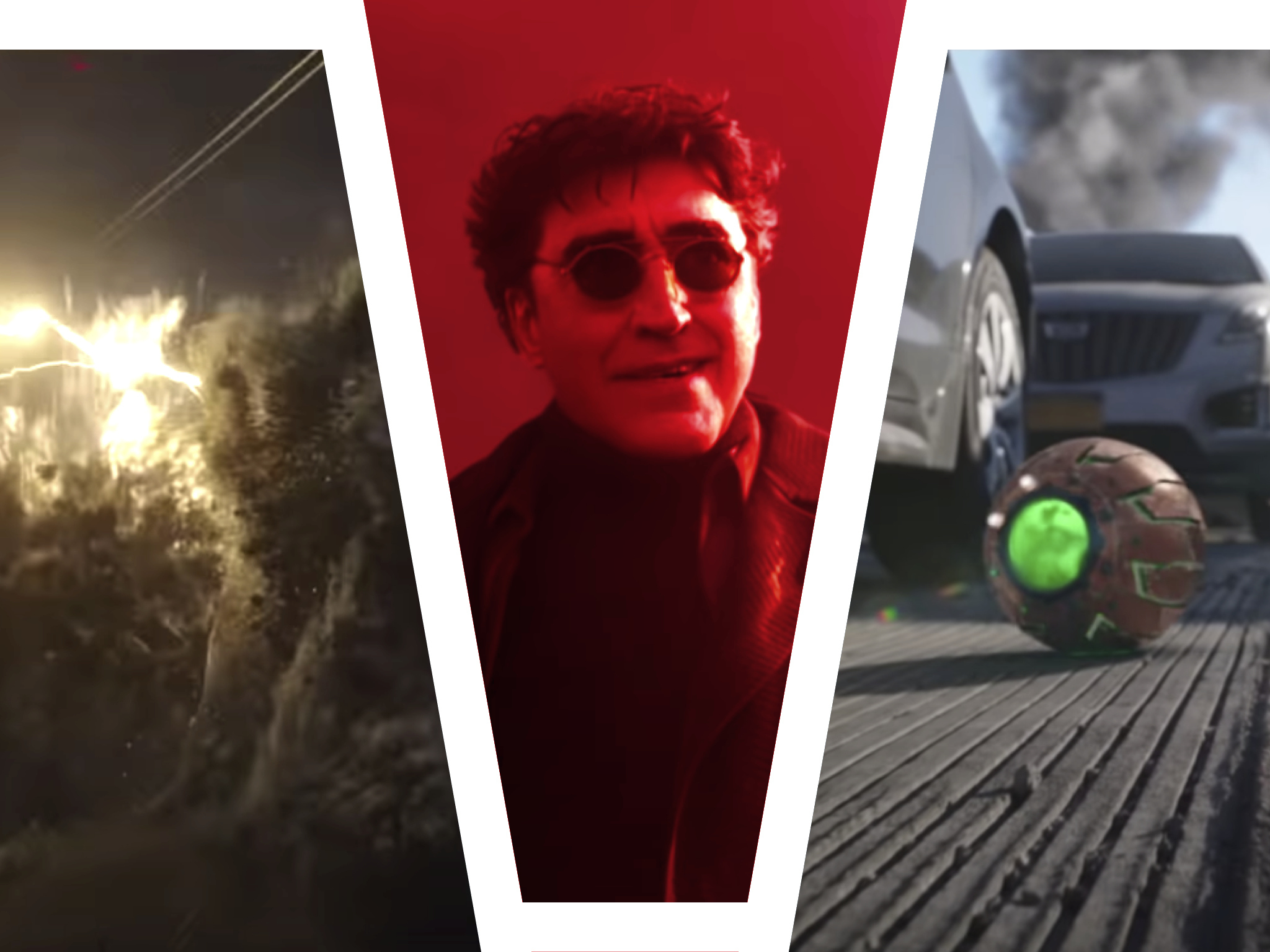 Here's where it gets more muddled, though: Beginning with Venom, Sony – which previously scrapped its own Sinister Six spinoff teased in Amazing Spider-Man 2 – has seemingly been building toward a big villain team-up of its own. Jared Leto's standalone Morbius releases next year, and the trailer for that vampiric film teased the arrival of Keaton's OG Sixer the Vulture, who pulled villain duty in Homecoming and signals more crossovers between Marvel-controlled characters and Sony's rogues gallery. That film will be followed by a solo film about fellow founding member Kraven the Hunter, starring Aaron Taylor-Johnson as the titular big-game killer.
That's a lot of cross-studio pollination to look forward to in the future, and that's before a post-credit stinger in Venom: Let There Be Carnage suggested that Tom Hardy's head-munching anti-hero had officially entered the same timeline as his MCU archenemy.
The biggest present question posed by the No Way Home trailer is why – and how – are these particular previous villains back in this particular movie. According to The Sneider Cut podcast, the 'No Way Home' part of the title relates to those superbads rather than Parker himself. 'The villains are coming out of these different alternate dimensions [and] they don't have a way home,' suggests the podcast's host Jeff Sneider. Villains stuck in a kind of limbo returning to tear New York a new one? Sounds plausible.
It's entirely possible, then, that No Way Home is more akin to a Marvel riff on A Christmas Carol mixed with It's A Wonderful Life in which Spider-Man's wish to live a life independent of heroism is interrupted by a world overrun with Ghosts of Spidey Past (as Doc Ock implies in the trailer). That would allow for the MCU to have its villainous reunion party while still allowing Sony's villain-centered features to naturally progress toward an evil team-up.
Which is to say, we'll get a Sinister Six team up eventually. Whether it happens in No Way Home or in Sony's films is up in the air.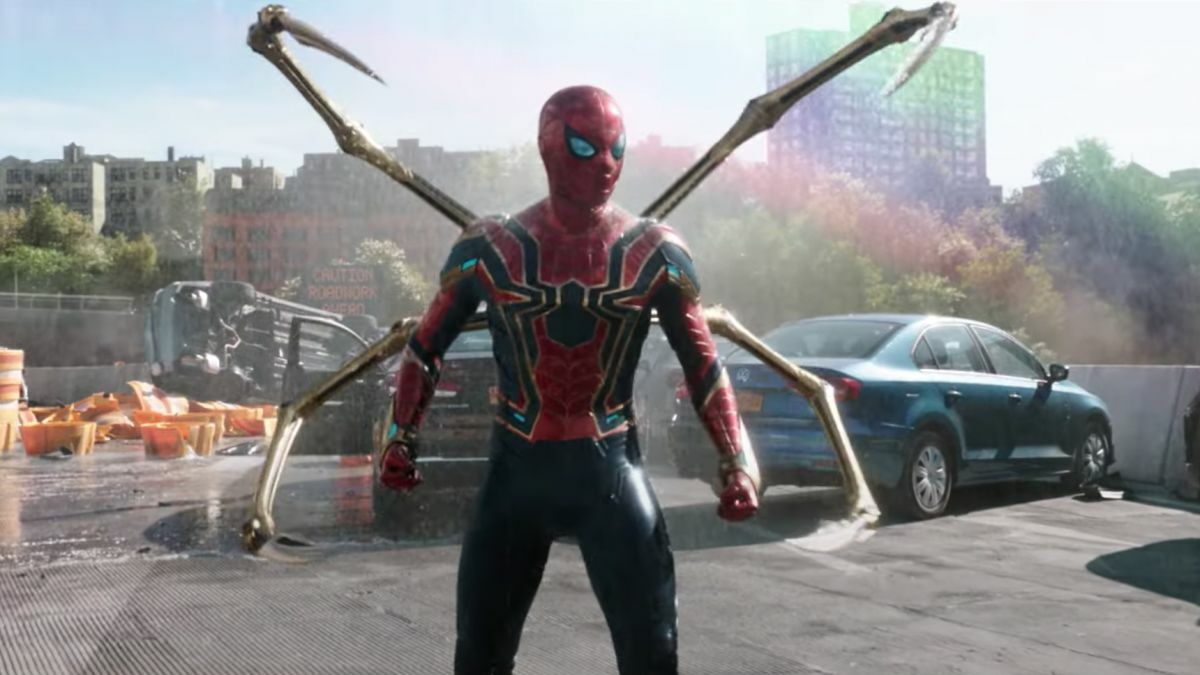 Will Andrew Garfield and Tobey Maguire be in No Way Home?
If the question here isn't 'will Spider-Ham be in it?', you're asking the wrong question.
Still, if the idea of a trifecta of Spideys uniting on screen grabs you, the news is still a bit TBC. Garfield has repeatedly denied being in it, telling the Happy Sad Confused podcast in May, telling host Josh Horowitz: 'I would've gotten a call by now. That's what I'm saying'. Maguire has not commented so far.
Fans, meanwhile, are all but convinced that the actors are not only in the film, but were digitally removed from the trailers to keep fans guessing.
Is this Tom Holland's final outing as Spider-Man?
Certainly in a solo Marvel outing, yes. He's 25 now, hardly a veteran by Spidey standards (Garfield was 31 when he shot his last web), but after No Way Home and another MCU film, Marvel and Sony's co-production deal elapses. That leaves the fate of future Spider-man movies – and Holland's involvement – up in the air.
Is it part of phase 4 of the Marvelverse?
It is! Sandwiched between the recently released Eternals and Doctor Strange in the Multiverse of Madness (May 6, 2022), it'll offer some connective tissue to the latter, which looks increasingly to be directly effected by Spidey's antics.
Will No Way Home be on Disney Plus?
Nope. This one remains a Sony franchise – albeit run in collaboration with Marvel, and therefore Disney – so there's no prospect of a day-and-date release on Disney Plus. You'll need to get to the cinema or wait for a PVOD release sometime in 2022. In the meantime, you can catch up with Spider-man: Far From Home on Netflix UK now.
Here's everything we know about Black Panther 2 so far.