Marvel fans have been gobbling up a steady diet of news about this year's reality bending Spider-Man: No Way Home. But while we've been wrapping our heads around the return of Alfred Molina's long-dead Dr. Octopus and Jamie Foxx's Electro, Sony's Spidey-adjacent series of villain-based films just dropped a huge announcement: Per The Wrap, Kraven the Hunter is coming to the big screen.
Following the success of the Tom Hardy-starring Venom, Sony scoured the Wall Crawler's famed rogues gallery for the next big hit. Soon, we'll receive the one-two punch of a Venom sequel and the horror-tinged Morbius, starring Jared Leto as the "living vampire." But news of Kraven the Hunter is huge for longtime fans. Here's why.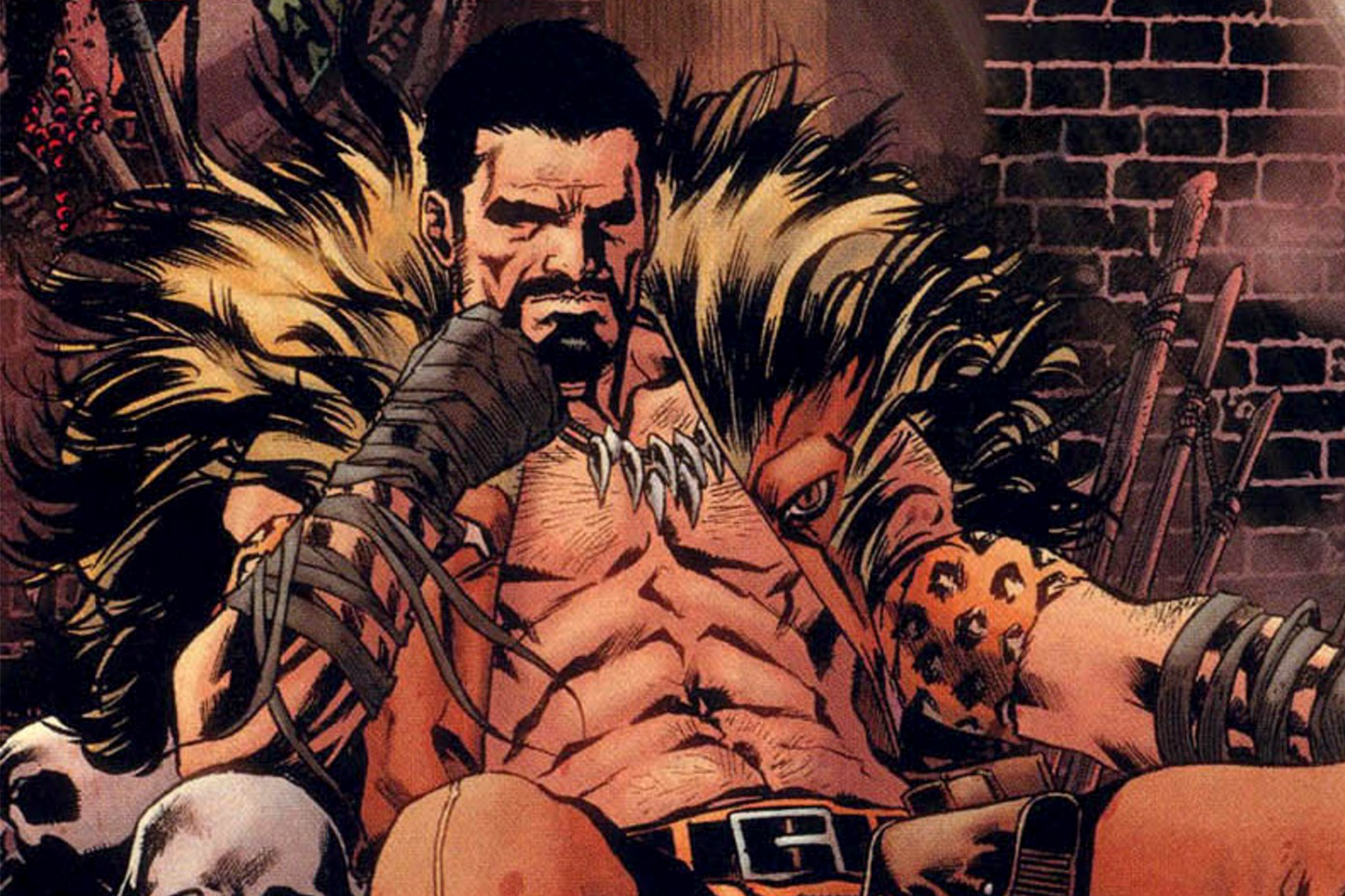 Who is Kraven the Hunter?
Kraven is one Spider-man's longest running foes, a mainstay of the rogues gallery since the 15th issue in 1964. Sporting an open vest made from a tiger's head that would drive C. Montgomery Burns into a jealous frenzy, Sergei Kravinoff differs greatly from other Spidey villains in his mission. He's not interested in world-domination. He simply wants to prove himself the world's greatest hunter, and views Spider-Man as the next evolution of the most dangerous game. He's ruthless and driven, but also bound by a code of honor that he takes as seriously as his fashion choices.
Who is playing Kraven, and who is directing?
After a long vetting process that reportedly included Keanu Reeves and Brad Pitt, Sony just announced Aaron Taylor-Johnson will be filling the furs of the Kraven. Taylor-Johnson is uniquely qualified, having already adopted a vague and thick Eastern European accent to play the ill-fated Pietro "Quicksilver" Maximoff in Avengers: Age of Ultron.
The actor also appeared as the title character in two Kick-Ass films and will star in the upcoming Kingsman spinoff. He also showed up in Christopher Nolan's Tenet.
Acclaimed director J.C. Chandor is set to direct. The filmmaker previously found wide acclaim with the Robert Redford survivalism tale All is Lost and the muted inner-city drama A Most Violent Year before switching to action with the 2019 Netflix action ensemble Triple Frontier.
Will Spider-Man appear?
Spider-Man is an extremely complicated property. Essentially, Sony owns the film rights to Spidey and the series' characters, and Marvel had to strike up a deal with the studio in order for the webslinger to appear in its MCU properties. That means Spider-Man exists in two very different sandboxes — one featuring the other Avengers, and one in a universe where the mere mention of Earth's Mightiest Heroes can cause legal troubles.
As such, the Sony-based villains don't appear in the MCU. And so far, Spidey hasn't shown up in Sony's villain films, despite Venom serving as something of an evil Spider-Man. That seems to be changing though. Spider-Man: Homecoming villain Vulture (Michael Keaton) shows up in the trailer for Morbius, along with posters featuring Spider-Man.
Rumors have long circulated that the villain movies were laying the runway for Spider-Man to cross over from the MCU. That would be a good thing because…
What will Kraven the Hunter be about?
Kraven has long been predicted as the main antagonist of the upcoming Spider-Man: No Way Home. But with all the multiverse antics rumored to be taking place in what sounds a lot like the MCU version of Sony's animated Into the Spiderverse, it's unlikely that Kraven will be able to stand out amid all the crossover action. If he does appear, it will likely be to set up the solo outing, which would be a huge step in smacking the two Spidey sandboxes together.
Reports have stated that Kraven the Hunter will be an adaptation of Kraven's Last Hunt, a legendary 1987 series in which Kraven buries Spider-Man alive and poses as the hero, cleaning up the streets of New York in an effort to prove himself superior in every way to Peter Parker.
The historic run finds a Spidey-suited Kraven brutalizing the criminal underworld completely divorced of the Friendly Neighborhood Spider-Man's code of conduct. Eventually, Spider-Man digs himself out and the two square off.
It's a dark, innovative and engrossing tale, and one that's all but impossible to imagine without Spider-Man's involvement. That raises hopes that Spider-Man will finally get joint big-screen custody between the divorced parents that are Marvel and Sony.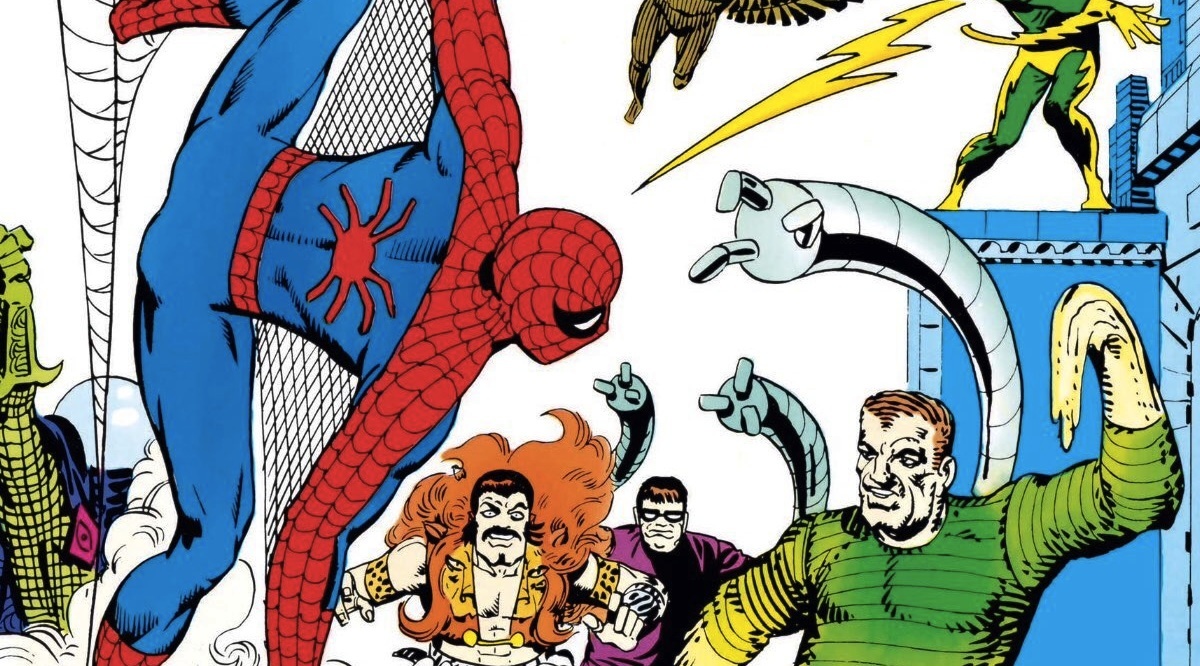 Will this set up a supervillain team up?
Way back when Andrew Garfield was in the spandex, Sony had huge plans for Spider-Man that would keep him out of the MCU indefinitely. Those plans included a whole universe of movies featuring villains, plus ancillary characters like Black Cat and Silver Sable.
So confident was Sony in its world building that it announced a standalone Sinister Six movie featuring a team of villains to serve as something of an anti-Avengers. It even dedicated ample screen time in The Amazing Spider-Man 2 to setting all this up, concluding with a shadowy figure propositioning Dane DeHaan's Green Goblin with a villain squad, with imagery suggesting such baddies as Doctor Octopus, Vulture and, yup, Kraven.
Sony canceled its ambitious project when AS2 became a punching bag, sending Spidey off to get rebooted under Marvel's watchful eye. The success renewed Sony's interest in the villains, and when Venom cleared $850 million in ticket sales, it shifted into high gear and pushed out Morbius.
Kraven all but seals the deal. He was an original member of the Sinister Six in the comic and was already teased by Sony, albeit in a movie audiences hated. With Keaton's Vulture crossing over, Venom going strong into his upcoming sequel and Morbius poised to survive his own tale — not to mention all the villains reported to be resurrected in No Way Home — the Sinister Six is more than half way formed and all but inevitable, if not official.
Kraven the Hunter is scheduled for release in January of 2023.
Check out the first trailer for Venom: Let There Be Carnage
And see which baddies made our list of the 50 greatest movie villains of all time