Yesterday, Disney+'s hit Marvel series Loki time-hopped into the back half of its six-episode arc with "The Nexus Event." And what a jam-packed episode it was, with Tom Hiddleston's God of Mischief showing his soft side while engaging in some serious hand-to-hand combat alongside new ally/crush/self Sylvie. The episode contained big reveals, potential character deaths, future MCU implications and one very adorable alligator with immaculate taste in headwear.
Here are all the big reveals from the latest episode.
Four new Lokis enter the series
The biggest reveal of an episode full of them followed the storied Marvel tradition of coming mid-credits. After being "pruned" during a climactic battle (more on that later), Loki wakes up in what appears to be a post-apocalyptic version of New York. Wondering whether he's in Nordic Hel, he is promptly greeted by a quartet of other variants: An old man in '60s-era Loki tights, a kid, a swole warrior with a Mjolnir-style hammer and, um, an alligator.
In episode two of the series, Owen Wilson's Mobius revealed that there has been a near-endless string of Loki variants that have been pruned throughout time, revealing a roster that includes Frost Giant Loki, a Loki that apparently won the Tour du France and another who looks like a troll. The four appearing mid-credits, however, are far more enticing.
As revealed in the credits, they are Boastful Loki (DeObia Oparei), Kid Loki (Jack Veal) and Classic Loki (Richard E. Grant). Oh, and an alligator, who is not given a proper credit, owing to the fact that he is an alligator with an adorable gold-horned headpiece.
Little is known about Boastful Loki, though his warrior garb and his massive Mjolnir variation could mean that this Loki — who proves Loki is not only gender-fluid, but also race-fluid — is a more noble version who became worthy of Thor's hammer. He could also, some posit, be a Thor variant, though that seems unlikely.
Kid Loki and Classic Loki, however, have some considerable history, and potential impact on future MCU.
The sequence marks the much-anticipated arrival of Richard E. Grant, who fans predicted — accurately — would be stepping into the classic '60s era tights to bring an OG version of the trickster to life. The Oscar-nominated thespian's presence points to the presence of a much more sinister version of Loki, one who operates less in the anti-hero realm of Hiddleston's modern iteration and instead goes much more full-bore villain. He could ascend to the status of King Loki, but that's a lot for two episodes to cover.
The more impactful reveal is that of Kid Loki. In the comics, Kid Loki is a reincarnated version of the mischievous demigod, one who chooses to live a life dedicated to good rather than evil. Such an arc would make good on Mobius' assertions that anyone can choose good over evil, but it also sets up something bigger: The Young Avengers.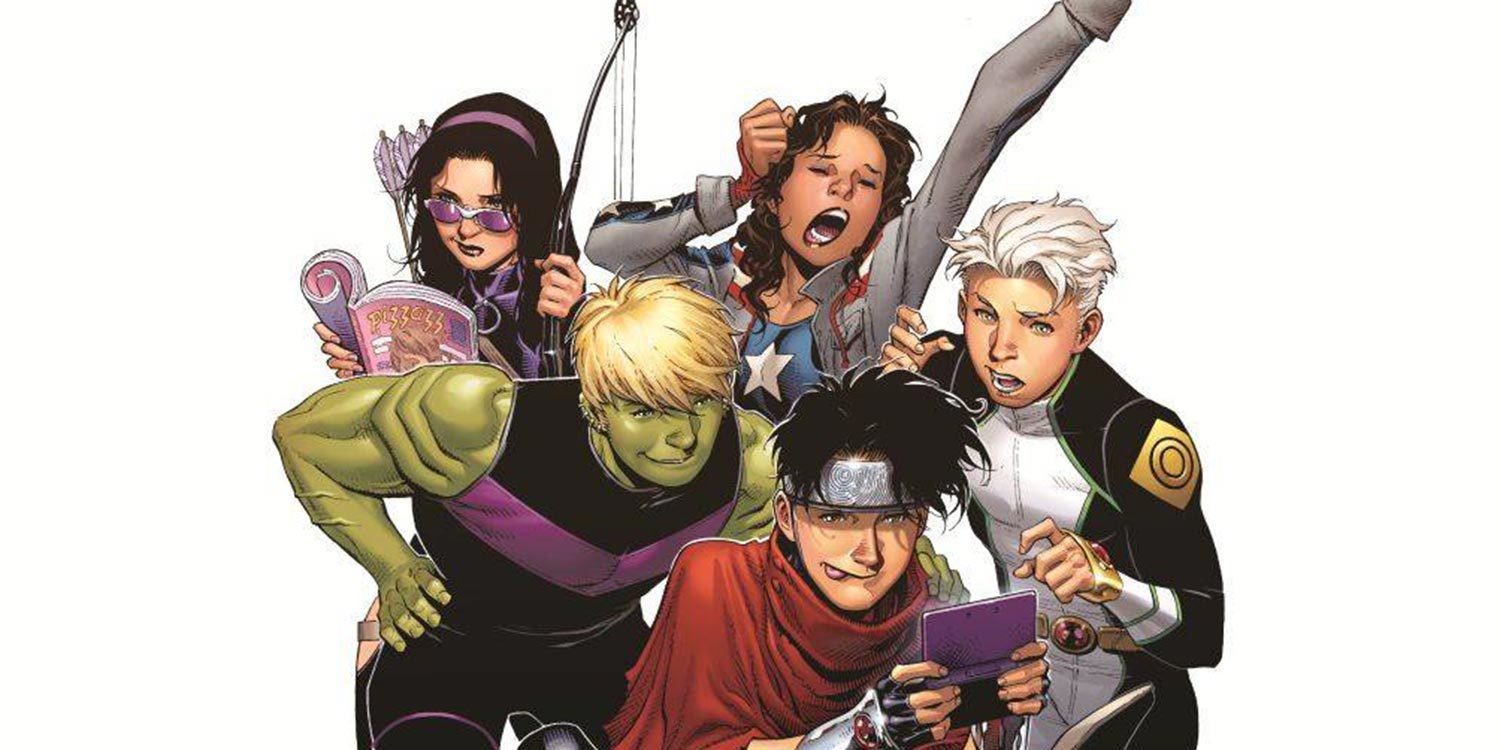 As quickly noted by rabid fans, the MCU television series have been stealthily introducing side characters who later form the Young Avengers. The highly nepotistic superhero squad might be more obscure to casual fans, but those in the know have already noticed that Marvel is quietly assembling some of the team's headliners: Scarlet Witch's sons Billy and Tommy — who Elizabeth Olsen is reportedly searching for in the upcoming Dr. Strange sequel following his disappearance in WandaVision — eventually takes the mantle of Young Avengers Wiccan and Speed. Meanwhile, The Falcon and the Winter Soldier introduced us to Eli Bradley, grandson of Black Captain America Isaiah Bradley and eventual comic hero The Patriot.
Upcoming projects include even more characters who become Young Avengers in the comics. The Hawkeye series will introduce Hailee Steinfeld's master archer Kate Bishop and threequel Ant-Man & The Wasp: Quantumania is likely to transition Ant-Man's daughter Cassie into her superhero role of Stature. And while little is known about the upcoming Ironheart and Armor Wars, it's likely that we'll also get a variation on Young Avenger Iron Lad in one of them. Kamala Kahn, the future Ms. Marvel, could also join ranks, though she's poised for bigger things in the Captain Marvel sequel.
Of note, the Young Avengers figure heavily into Marvel's Secret Invasion comic series. Given the fact that Disney+ is planning a series based on that particular property too, it's likely that these Avengers — Kid Loki included — could assemble on the small screen.
Phew.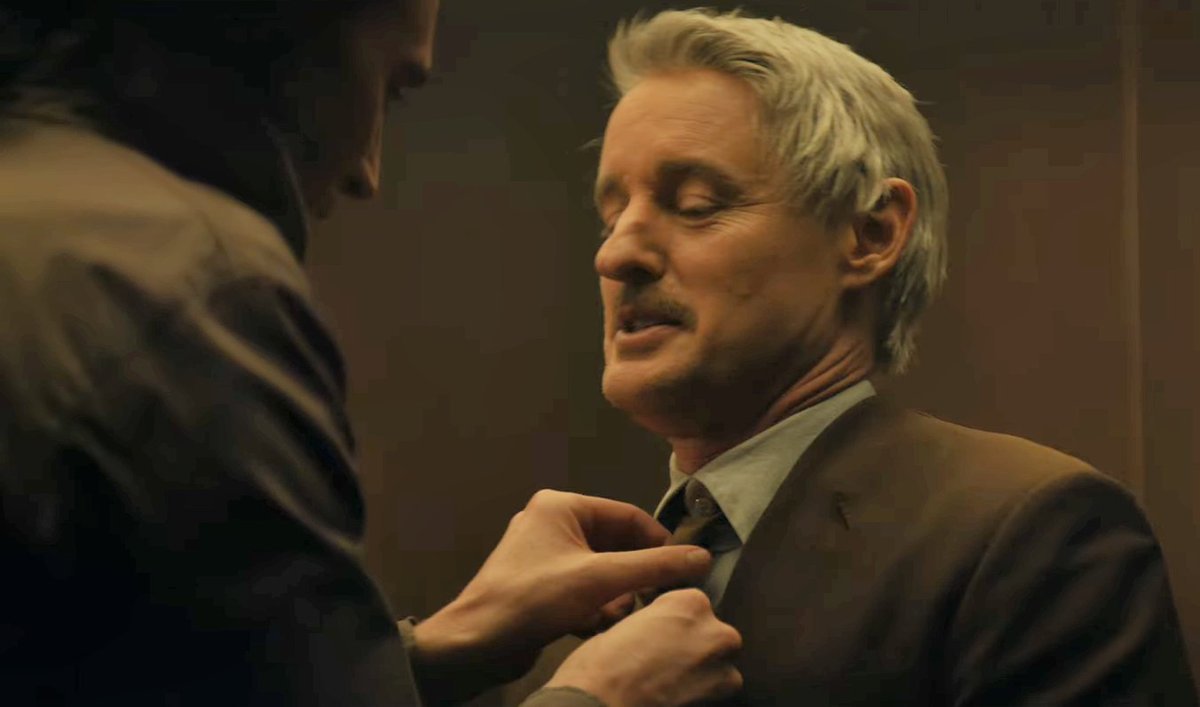 Do they have jet skis in heaven?
The big battle of Loki episode 4 is bookended by two leads getting pruned: First, Owen Wilson's agent Mobius gets zapped into space dust, then Loki.
The mid-credits scene reveals that Loki wasn't killed, but rather transported to another realm populated with other Loki variants. In this seeming purgatory — possibly an alternate timeline in which Loki bested the Avengers in the Battle of New York — the Lokis appear to be planning an uprising.
That means that Mobius is also on another plane of existence, one in which the words "wow" likely echo for eternity.
Mobius — revealed, like all Time Variance Employees, to be a variant himself rather than being born into service to the organization — is likely hanging out with other versions of himself. Some have theorized that Mobius' sympathetic and protective nature toward Loki could mean he himself is a variant of Loki, or even Thor.
Either way, it's unlikely that we've seen the last of agent Mobius. Hopefully, we'll get to see him finally riding that jet ski he dreams of.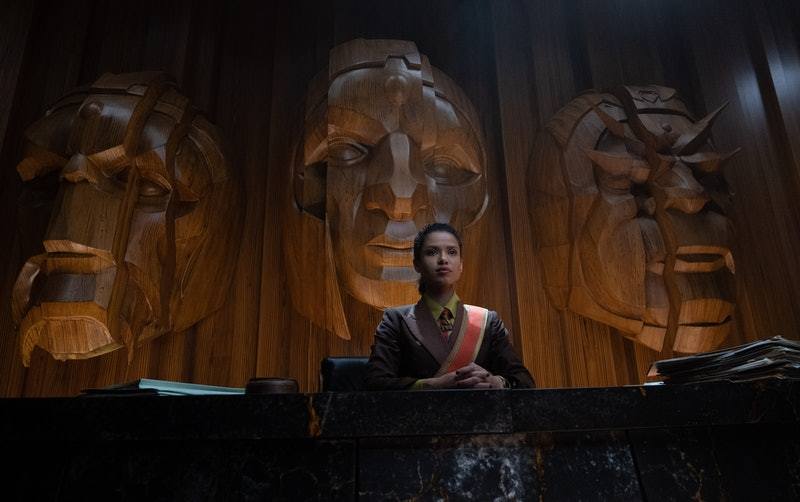 The Timekeepers are revealed… and so is a new villain
Loki's entrie mythology is built around the Timekeepers, a trio of ancient "space lizards" tasked with maintaining order in the space-time continuum by keeping the "Sacred Timeline" on its intended path instead of splitting off into alternate realities.
Gradually, it's revealed that the TVA over which the Timekeepers lord is actually more a facististic entity that enslaves a legion of brainwashed variants — the entire TVA, in fact — to do its bidding.
Over the course of the series, the Timekeepers have been cloaked in mystery, with not even the blind faith-prone Mobius having seen them. The episode culminates with Loki and his variant BFF/female self Sylvie finally encounter the intergalactic beings, only to discover they're… the future dudes from Bill & Ted?
No, wait, they're robots. The entire thing is a big Oz the Great and Powerful rug-pull, revealed via Timekeeper decapitation.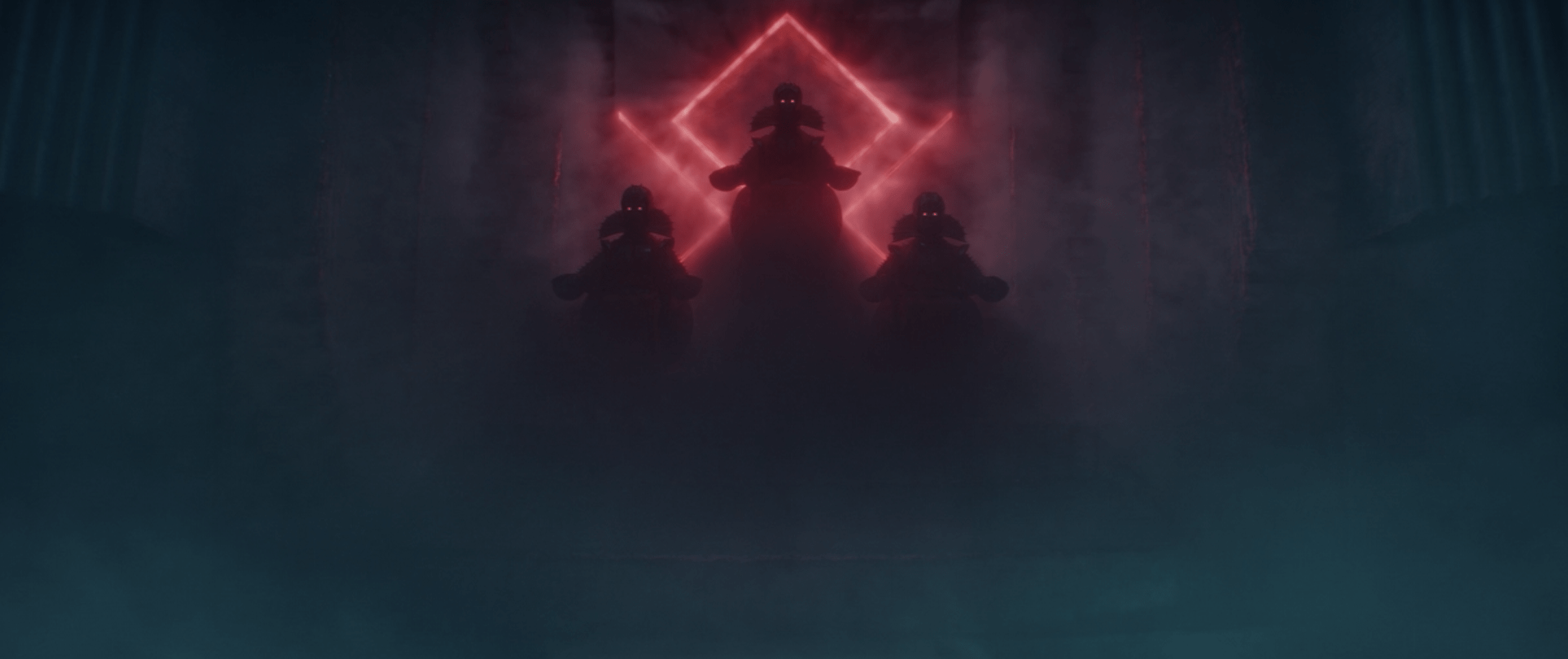 It's still unclear who's playing puppetmaster, but the mid-episode heel-turn of Gugu Mbatha-Raw's Judge Ravonna Renslayer could offer a clue.
In this episode, Renslayer — drinking buddy of Mobius and trusted friend — slowly reveals a more nefarious side. First, she lies about the fate of one of her time-cops who was seemingly executed when she achieved self-awareness and began questioning whether she was a variant. She goes full evil, however, when she prunes Mobius and launches into an all-out fight with Loki and Sylvie.
Renslayer's heel-turn is in line with her more villainous comics counterpart (as if her surname wasn't a big hint). In Marvel lore, Renslayer is in league (and in love) with time-traveling warlord Kang the Conqueror, who, like Loki, has quite a few variants running around the timeline (one of whom is Young Avenger Iron Lad… these things are complicated).
A frequent foe of the Avengers being positioned as the MCU's successor to Thanos, Kang is confirmed to appear in the Ant-Man sequel, with Lovecraft Country star Jonathon Majors cast in the role. Given the MCU's full embrace of multiverse antics in its future offerings, it stands to reason that Renslayer's arc is going to go well beyond that of the secret villain of a six-episode spinoff series.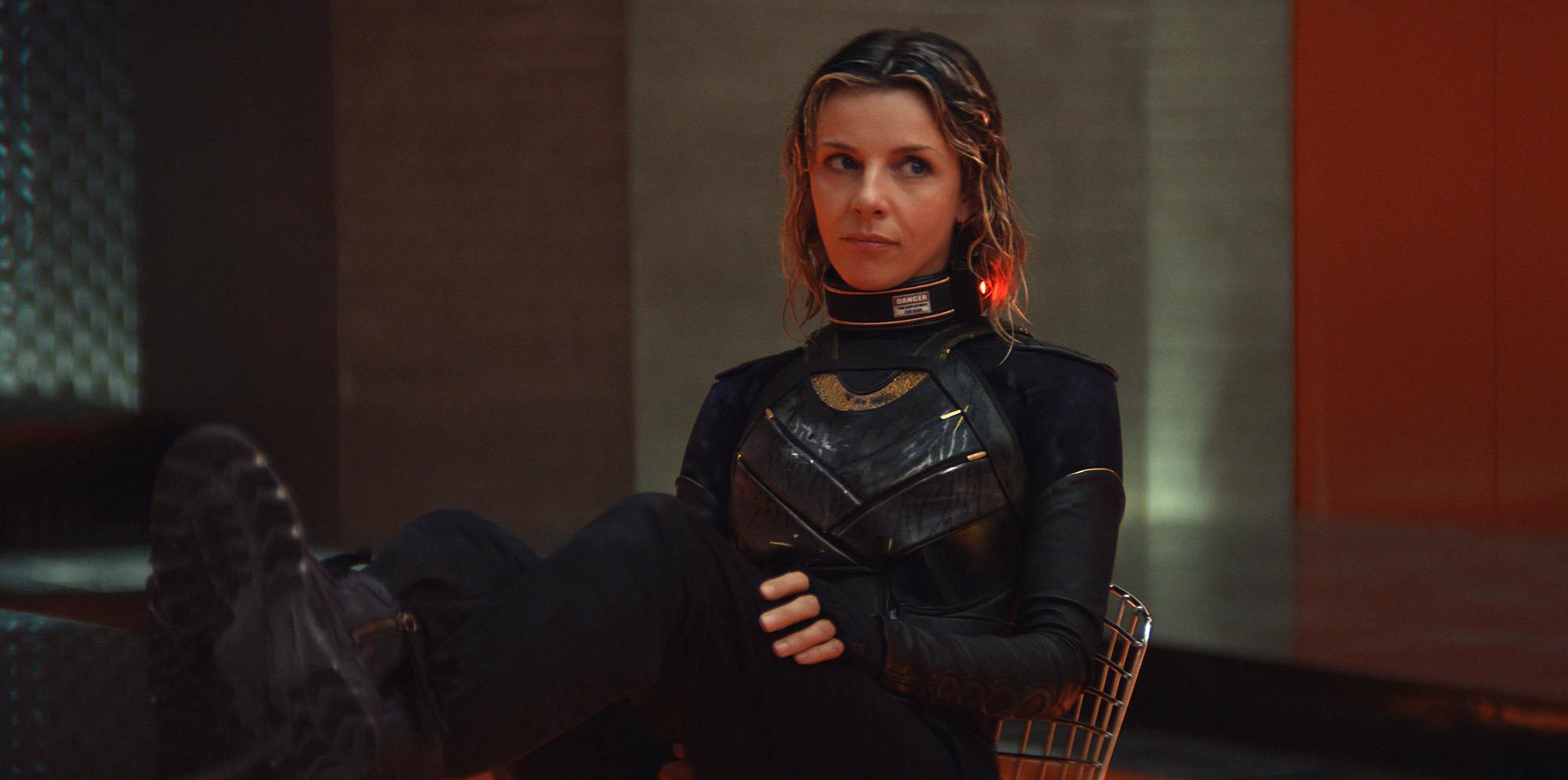 Sylvie really is Lady Loki
After much speculation that Sophia Di Martino wasn't a Loki variant at all — but rather the mysterious Enchantress of Marvel lore — it's been all but confirmed via flashback that Sylvie is in fact a Loki, unless she's also extending her mind-infiltrating powers of illusion on the audience. We see as much in a flashback to her childhood in Asgard, when a TVA cop — Renslayer herself — deems her a variant and kidnaps her. She later escapes the TVA and goes on the run.
In their eventual meeting, Sylvie asks Renslayer what she did to be dubbed a threat to the Sacred Timeline. "I don't remember" is the newly minted villain's cold reply. In all likelihood, it's something much bigger and more world-bending.
Right before he's pruned, Loki begins to profess his love for Sylvie — go figure that a "seismic narcissist" would fall in love with a version of himself. Earlier, when the two merely touched in a tender moment in the face of certain death, they created a "Nexus Event": a monumental branch in the Sacred Timeline, potentially opening up a drastically different reality. If the two were to get together in any acts of self love, it could prove catastrophic.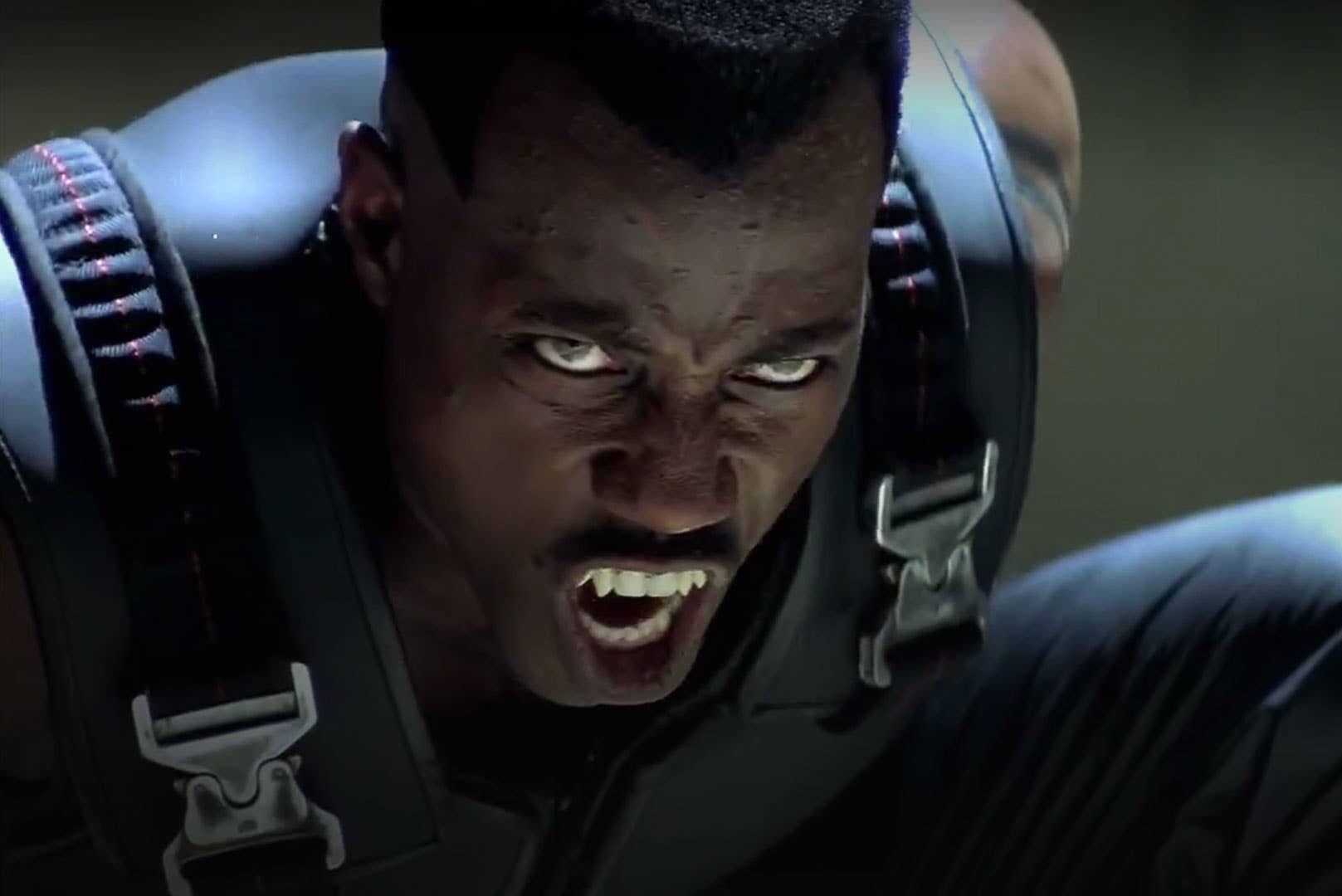 Did Loki just cleared the way for Mahersha Ali's Blade
Like middle-school sleepovers in 2009, the Marvel Cinematic Universe is about to be really, really into vampires… and a throwaway line in Loki sets it all up.
In a relative moment of reprieve in an action-packed episode, Wilson's Mobius laments: "We brought in Kree, Titans, vampires. Why is it the two orphan demigods are such a pain in the ass?"
It's an easily missed line, but it's doing some serious heavy lifting. Next summer, the MCU will introduce audiences to its rebooted version of Blade, with Oscar-winner Mahershala Ali filling in the iconic leather coat of Wesley Snipes as the comic-book vampire slayer.
The Blade film and comics involve a John Wick-style worldwide underground of vampires, with the titular half-human/half-vampire hero waging war on the bloodsuckers.
The big question — one that also orbits around the eventual introduction of the X-Men — is how such a massive and impactful population can operate undetected in a world operating in a heightened state of surveillance and patrolled by superheroes.
Loki shows that perhaps they're not as undetected as we thought. Like the shape-shifting alien Skrulls revealed to be in league with S.H.I.E.L.D., it could be that the TVA has been watching the threat, but deemed its existence as part of the Sacred Timeline. It could also be that the vampire world is one of the branching realities that the TVA is tasked with keeping at bay, and which could be allowed to thrive — and cross over to other realities — once the TVA is dissolved.
It's worth noting that Blade isn't the only vampire on the docket. In January, Jared Leto will make his long-delayed debut as Spider-Man villain Morbius, himself a scientifically created vampire.
Morbius is assumed to not be a part of the MCU proper — like Venom, the movie is produced by Sony, not Marvel, and has thus far operated without the Webslinger showing up. However, the film's trailer revealed that Michael Keaton's Vulture — the baddie from the MCU's Spider-Man: Homecoming — makes an appearance, as do defaced posters of Spidey seeming to reference the events of Spider-Man: Far From Home.
Spider-Man: No Way Home is expected to cross-over heavily with the Sony franchises through the same multiverse magic that brought us alligator Loki — Jamie Foxx's Electro and Alfred Molina's Dr. Octopus are confirmed to return, with Tobey Maguire and Andrew Garfield's Peter Parkers heavily rumored to appear. That could mean that vampires could be coming to the MCU sooner than expected.
Here's hoping Loki just gave us reason to hope we'll see Marhershala Ali spin-kick Jared Leto in the face.
The gender-fluid Loki reveal has major implications for Marvel