In the 19 years since Austin Powers uttered his last "yeah baby" and 11 since the disastrously ill-advised The Love Guru, Mike Myers has been keeping a low-profile. He's only emerged to hock Uber Eats as Wayne Campbell and intermittently adopt a thick British accent in Inglourious Basterds, Bohemian Rhapsody and a short-lived Gong Show revival.
Perhaps riding on a wave of Shrek 20th anniversary goodwill, Netflix has announced that Myers is returning to his roots in multi-character comedy: The actor will be playing a whopping seven characters in The Pentaverate. Announced as part of Netflix's Geeked Week, the show will feature Myers as various members of a secret society who have been "working to influence world events for the greater good since the Black Plague of 1347."
According to Variety, The Pentaverate has stacked its cast with ringers, among them sketch veteran Keegan-Michael Key, Absolutely Fabulous' Jennifer Saunders, Ken Jeong and Debi Mazar.
The six-episode limited series, first teased in 2019, will be directed by Veep and Fleabag veteran Tim Kirkby.
Multi-character comedy has been having something of a resurgence of late: Shrek co-star Eddie Murphy dusted off a whole roster of faces for a late-in-the-making sequel to Coming to America earlier this year, while Sacha Baron Cohen preempted his Borat sequel by donning heavy prosthetics to play different blowhards in Showtime's Who Is America?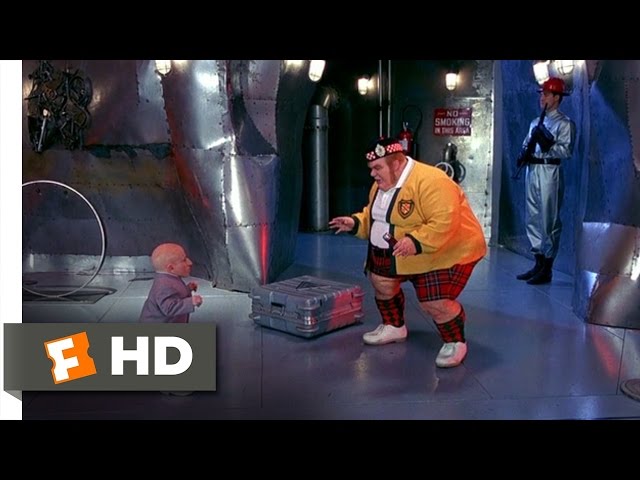 Myers is considered a legend of the field of character comedy. After Wayne's World became a phenomenon, he began dabbling in co-starring with himself by playing his character's gruff Scottish father in 1993's So I Married an Axe Murderer, but flipped into overdrive playing Austin Powers and his nemesis, Dr. Evil, in 1997's Austin Powers: International Man of Mystery. Between 1999's The Spy Who Shagged Me and 2002's Goldmember, the Saturday Night Live legend amassed a full ensemble of goofily accented characters, including morbidly obese Scottish villain Fat Bastard and castrated Dutch megalomaniac Goldmember.
The Pentaverate isn't Myers' only big project on the horizon: The comedy star is reportedly signed on to appear in the yet-untitled next film from Silver Linings Playbook, The Fighter and American Hustle director David O. Russell. The film's stacked cast also reportedly includes Russell mainstay Christian Bale along with Margot Robbie, Anya Taylor-Joy, Zoe Saldana, Robert De Niro, John David Washington, Michael Shannon, Timothy Olyphant and Taylor Swift.
The Pentaverate is currently in production. No release date has been set.
See how Myers' work stacks up among the 100 best comedies of all time

And read Time Out's vintage review of the original Austin Powers