In the span of three films, Key & Peele sketch comedian-turned-horror auteur Jordan Peele has entered the increasingly rarefied tier of director whose name generates intense anticipation around any project it's attached to. In short, he's one of the coolest filmmakers on the planet. Part of the reason for that, of course, his movies have lived up to the hype: both his smash 2017 debut, Get Out, and the follow-up, 2019's Us, mixed horror and lacerating social satire with the skill of George A Romero at his best. But it's also because he's uniquely adept at the art of the tease.
Last summer, Peele unveiled the poster for his latest feature, Nope. It only provided the title, cast and release date, but the Stephen King-like central image – an ominous cloud hovering above a lit-up town, a kite string dangling from its base – was enough to send the internet's collective imagination racing. Then, during Super Bowl weekend, the first trailer dropped, tantalising audiences further – but revealing only a handful of additional clues.
That hasn't stopped us from scraping up whatever information we can, though. Here's everything we know about Nope.
When is Nope coming out?
One of the few things we can say about Nope with absolute certainty is the release date: July 22, 2022. Universal is pitching it as a 'new pop nightmare' and Peele's first foray into summer blockbuster territory (Get Out and Us were both autumn releases). Reportedly, the film will bypass streaming services and debut exclusively in cinemas. Which, if you've seen any of his movies in a packed theatre, is the only way to experience a Jordan Peele movie.
Is there a trailer for Nope?
Yup! It landed during Superbowl weekend, full of oblique clues and elliptical details to tantalise movie lovers. It was a teaser in a very literal sense.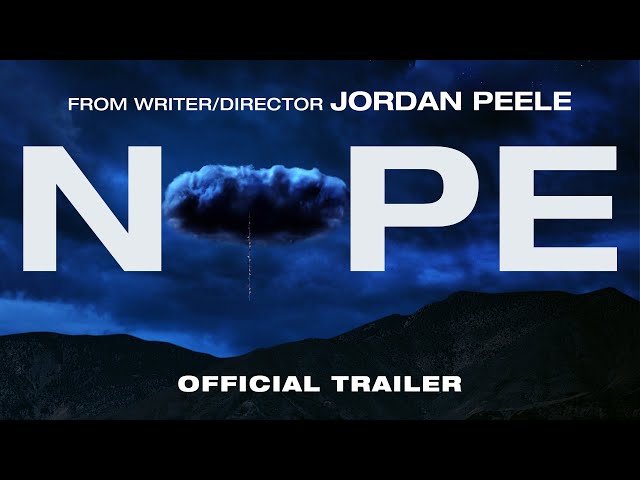 Who's in Nope?
Nope reunites Peele with Get Out star Daniel Kaluuya, now a year removed from nabbing an Oscar for portraying Fred Hampton in Judas and the Black Messiah. Keke Palmer, most recently of Hustlers, and Minari's Steve Yeun also get top billing. Euphoria's Barbie Ferreira, veteran Canadian actor Michael Wincott (Basquiat) and Brandon Perea (The OA) co-star. (Jesse Plemons was also reportedly tapped for a role, but turned it down due to scheduling conflicts with the new Martin Scorsese film, The Killers of the Flower Moon.)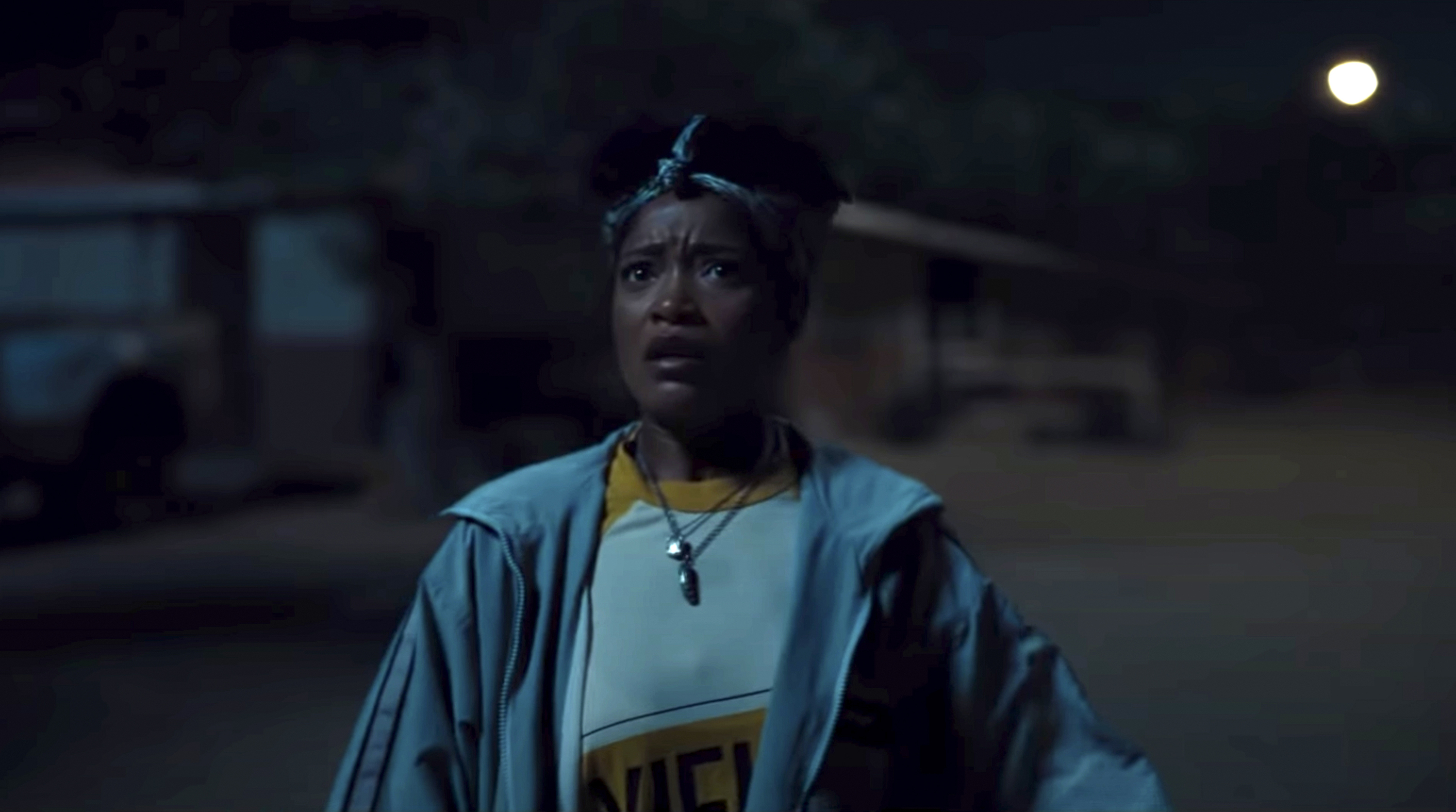 What is Nope about?
Well, um, hmm…let's see.
Here's what we can glean from the trailer: Kaluuya and Palmer are the proprietors of only Black-owned horse-training business in Hollywood, and the descendants of the star of the very first 'moving picture': a two-second clip by pioneering photographer Eadweard Muybridge of a Black jockey riding a horse from 1878. Their relationship away from work is unclear, but judging by the withering look on Kaluuya's face as Palmer mugs for a camera crew in the opening moments, we're assuming that they're related.
The pair appear to live on an isolated ranch in middle-of-nowhere California. One night, while Palmer gets down in the living room to 'Fingertips' by Stevie Wonder, the power goes out. Kaluuya spots some mysterious lights in the distance outside, causing the horses to take off running.
What follows from there is a montage of disconcerting imagery: sudden dust storms; a creeping crab; a reptile eye; a glimpse of a woman with severe facial burns; a row of those wacky inflatable air dancers deflating simultaneously; a baby hand fist-bumping…something; a bald, humanoid creature peeking over a fence; Kaluuya on horseback fleeing an enormous encroaching shadow, while more air dancers deflate around him; Palmer getting lifted into the air by an unseen force; that whole kite-in-a-cloud business; and a lot of frightened people gazing skyward.
'What's the word for a "bad miracle"?' Kaluuya asks at one point. 'They got a word for that?'
What it all adds up to is anybody's guess. Of course, the internet was guessing within minutes of the trailer dropping. Most are assuming an alien invasion, with some interpreting the title as an acronym for 'Not of Planet Earth.' At one point during the trailer, there's a shot of a merchandise stand selling plush alien dolls.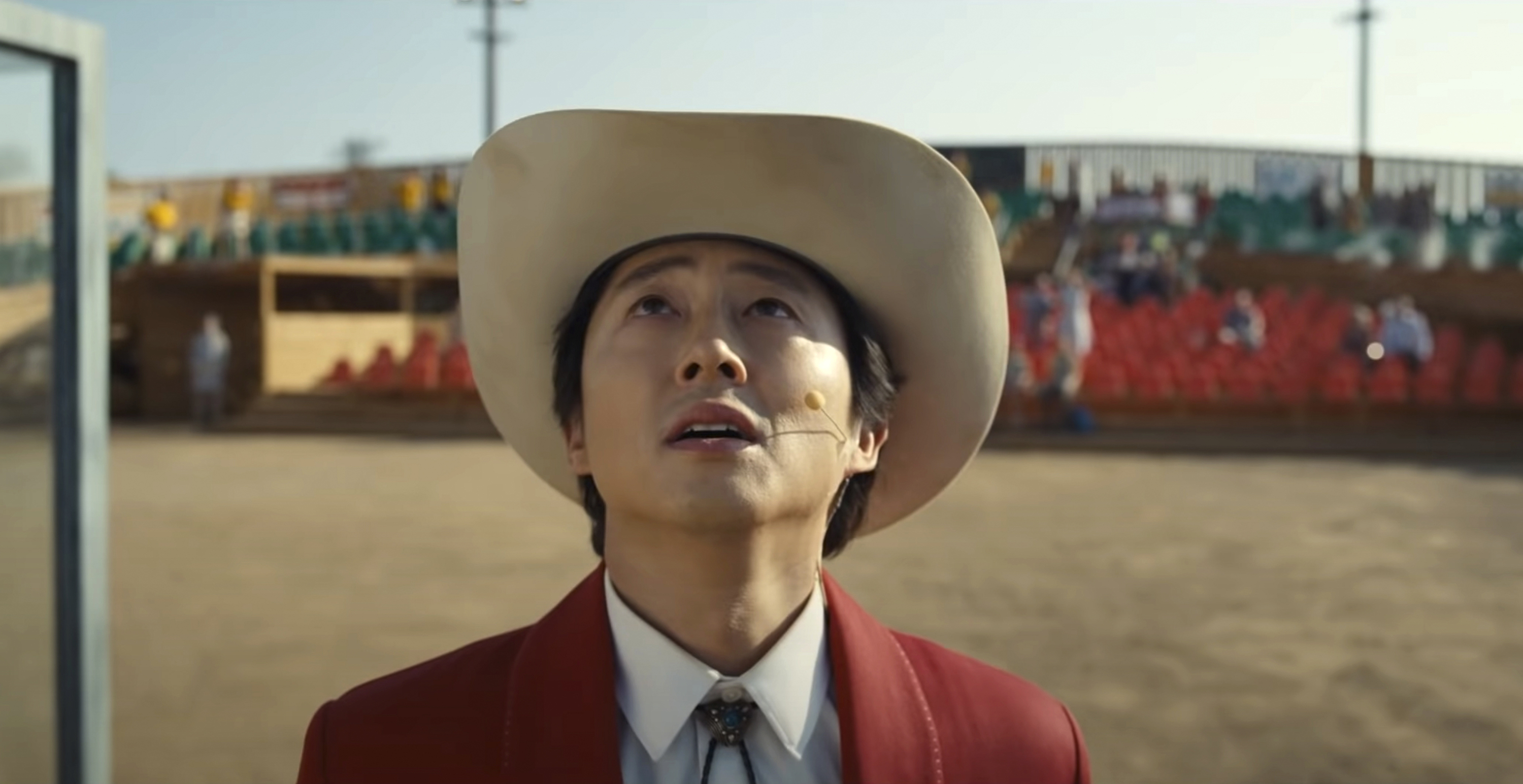 For what it's worth, Universal's official synopsis runs: 'Residents in a lonely gulch of inland California bear witness to an uncanny and chilling discovery'.
Whatever it is, though, knowing Jordan Peele it won't be a simple genre exercise.
Who else is starring in Nope?
Aside from the cast, the other exciting name attached to the project is cinematographer Hoyte van Hoytema, whose credits include Christopher Nolan's last three sensory-overloading epics, Tenet, Dunkirk and Interstellar. His involvement suggests large-scale set pieces – indeed, there are scenes shot using IMAX cameras – which lends some credence to the theory that Nope finds Peele venturing into sci-fi to some degree. Regardless, all signs point to this being Peele's most ambitious project yet.
Find out where Get Out features on our list of the 100 best horror movies of all time.

Everything you need to know about Marvel's Moon Knight with Oscar Isaac.