Marvel's TV universe is expanding with a velocity that would bend the mind of even Stephen Strange. Hot on the heels of the ace WandaVision, the underwhelming The Falcon and the Winter Soldier, the decent-ish Loki and the joy-spreading festive cheer of Hawkeye comes its next series: Moon Knight.

Unlike those other shows, Moon Knight himself hasn't been pre-established in the MCU and is shrouded in levels of mystery even WandaVision's enigmatic sitcom conceit couldn't match when that series landed last year. So who – or what – exactly is Moon Knight, and what can Disney+ viewers expect when the six-part series arrives in the spring? Here's what we know so far as its first proper trailer drops.
When will Moon Knight be on Disney+?
March 30, 2022 is the launch date on Disney+. Expect a weekly drop for new episodes, in-keeping with the streamer's usual model.
Is there a Moon Knight trailer?
There is, and you can check it out below.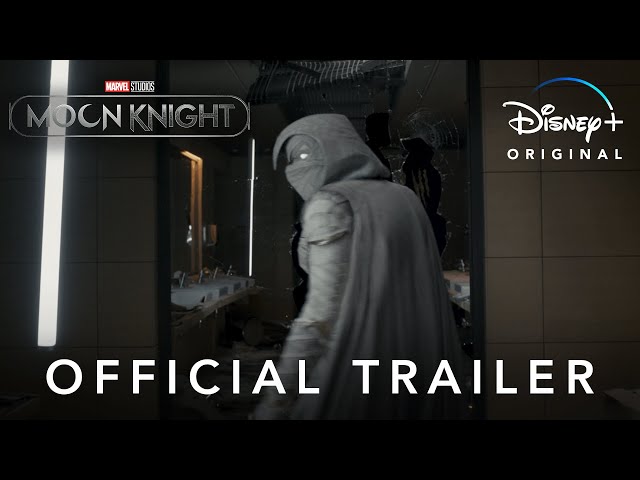 Who – or what – is Moon Knight?
Unless you're a Marvel comic-book completist, the name Moon Knight may provoke a blank look. But if some variant of the words: 'Whaa?! Another superhero?' has just popped into your head, don't panic because there's an official synopsis to set the scene. Moon Knight – aka Marc Spector – is 'a complex vigilante who suffers from dissociative identity disorder. The multiple identities who live inside him find themselves thrust into a deadly war of the gods against the backdrop of modern and ancient Egypt.'
Why Egypt – or as per the trailer, the Egyptology wing of the British Museum? In the comic books Spector's origin story has him growing up as the son of a Jewish rabbi in Chicago, becoming a boxer, then joining the US Marines and finally the CIA. Oh, and he's a mercenary too. Then it all comes unstuck when he's left for dead in the Egyptian desert. Fortunately, an MCU elder god (with an Egyptian moon god persona – hang in there) called Khonshu saves him – this can happen – and sets him on the path to becoming a wealthy, white-and-silver-clad crimefighter… with superpowers.

In the original 'Moon Knight' comic book run by Marvel writer-artist duo Doug Moench and Don Perlin, Spector's dissociative identity disorder has him adopting personas that include a cab driver called Jake Lockley and a millionaire playboy called Steven Grant. Think Fight Club or M Night Shyamalan's Split. Khonshu also communicates with him via a psychic link and gets him to do things that don't always sit well with a supposed Marvel hero.
For obvious reasons – the stacks of cash, the nocturnal vigilantism, the cool suit with personal branding on it – Spector has long been known as 'Marvel's Batman'.
Who is playing Moon Knight?
Oscar Isaac is the lead in this MCU outing and judging by the trailer, will be sporting a London accent straight out of the Dick Van Dyke Academy of Cock-er-nee Voice Work. The actor will be representing the character's handful of personalities and state of frenzied internal conflict, toggling between his English Steven Grant persona to the Marc Spector/Moon Knight ones – often in the same moment.
If, as seems entirely reasonable, you ignore the existence of the terrible X-Men: Apocalypse, Moon Knight is his Isaac's solo superhero role – in fact, the actor is pulling a double shift in the wider Marvelverse this year, with a role as Spider-Man 2099 in November's Spider-Man: Across the Spider-Verse (Part One).
If we unforget X-Men: Apocalypse for a moment, it's worth remembering that Isaac played villainous mutant god En Sabah Nur in that movie and is back in a similarly ancient realm here: Khonshu the Moon God parlays his powers and some of his will into Spector's mind. Spector's powers correlate to the state of the moon – basically, steer clear on a full moon.
What is Moon Knight about?
There's a lot to unpack here: a multitude of competing identities under one hard-hitting carapace, that obviously bring psychological challenges to explore and overcome. Previous depictions of dissociative identity disorder have drawn flak (see: Split). But Marvel is a dab hand at sensitively handling tough topics, albeit there's some juggling here in depicting a real mental health condition with the expected ass-kicking spectacle. The trailer also introduces Ethan Hawke's villain – potentially the Sun King from the comics – but more on that below.
Another character to know about is Werewolf by Night, who features in the trailer (that's him being beaten up in a bathroom by Moon Knight). How he fits in to all this is still to be revealed, but he's a significant figure in the comics and is rumoured to be getting his own Halloween special on Disney+ in due course.
Despite the Batman parallels – and gadgets that stretch to choppers, automated limos, and Vibranium armour in the comic books – Marvel head honcho Kevin Feige is describing the show as 'an action-adventure Indiana Jones-type story'.

Moon Knight is being overseen by showrunner Jeremy Slater, whose first draft script for 2015's disastrous Fantastic Four was strong enough to catch Marvel's eye. Since then, he's made the well-thought-of 2016 TV version of The Exorcist and developed The Umbrella Academy for Netflix.
Who else is starring in Moon Knight?
Ethan Hawke – another veteran of the Paul Schraderverse – is appearing as an unnamed supervillain that the actor claims was inspired by infamous cult leader David Koresh. His casting was the result of a serendipitous coffee break. 'I heard about [Moon Knight] from Oscar Isaac, who lives three blocks down the street from me in Brooklyn,' Hawke tells Seth Meyers. 'I was at a coffee shop and he came up to me and was like, "I really liked The Good Lord Bird. Want to be in the Moon Knight with me?" And I was like, "Yeah."'
Alongside Hawke, Egyptian-Palestinian actress May Calamawy actress and French actor Gaspard Ulliel (A Very Long Engagement) are appearing in so-far unrevealed roles.
Who

else is involved in Moon Knight?

Marvel has recruited an intriguing line-up of directors for the six-ep run, including Egyptian writer-director Mohamed Diab (The Clash). Diab, who's directing four episodes, is a groundbreaking hire: the first Middle Eastern filmmaker to work on a big Marvel project. 'My movies are hard, serious and about big topics,' he tells The Hollywood Reporter, 'and I feel strongly that Moon Knight is going to be like that. It's going to be entertainment but also heavy.'

The MCU has recruited heavily among up-and-coming filmmakers who have cut their teeth on lower-budget projects in recent years – Cate Shortland, Chloé Zhao, Anna Boden and Ryan Fleck et al – and have hired talented indie pair Justin Benson and Aaron Moorhead (The Endless) to direct the other two episodes.
Which Marvel movies do you need to watch first

?

Because the character is making his on-screen MCU debut, there's no reading list for this one. It might help to watch The Eternals, which is new to Disney+, partly for a post-credit sting that introduces another character – Mahershala Ali's vampire-hunter Blade – who may get a proper intro in this one.

Moon Knight is on Disney+ worldwide Mar 30, 2022.

From Doctor Strange to Black Panther: all the films you need to know about in 2022.

Every Marvel movie ranked.