Money, power, sex, murder and fashion. Director Ridley Scott's upcoming House of Gucci has a lot to cover in telling the tale of Maurizio Gucci and Patrizia Reggiani, whose whirlwind courtship amid the Italian fashion boom of the '70s led to a life of opulence and fame. It also, eventually, led to Maurizio Gucci being gunned down in cold blood and Reggiani being incarcerated in a prison cell.
Scott's film promises to be huge in scope and ambition: equal parts ultra-glam period piece and true-crime potboiler. From the looks of things, it could be the fashion world's answer to The Godfather or Casino: a sprawling, multigenerational look at a pivotal moment in the fashion world tied up in the requisite family drama, jealous rage, infidelities and power grabs that define Coppola's saga. Here's what we know so far.
When will we enter The House of Gucci
The film is out in the US on November 24 and in the UK on November 26. Following its theatrical run, it will land on streamer Paramount+.
Is there a trailer?
The first trailer for House of Gucci dropped in July, and at the very least, the film looks fabulous – which is a given, considering this is a movie about a dynasty whose main reason for being (aside from power) is completely cosmetic.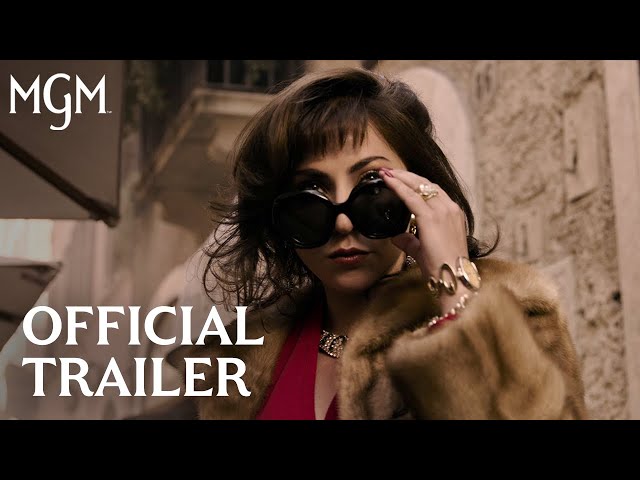 Scored, appropriately, to Blondie's 'Heart of Glass', the first-look focuses heavily on Lady Gaga's transformative turn as Reggiani. The trailer also offers up a plot primer (more on that in a moment) while also giving us an appetiser for the haute fashion, steamy bathtub sex (why is it always bathtub sex?), bejeweled disco-wear, backstabbing and betrayal set to unfold across multiple decades.
What is House of Gucci about?
The film will follow the rise of Maurizio Gucci (Adam Driver, looking slick in that all-white ski jumper), who falls under the tutelage of ageing fashion magnate Aldo Gucci. It will largely centre on Maurizio's relationship with Reggiani. The two met in 1970, married in 1972 and split in 1985, leading to a bitter, prolonged divorce battle and culminating with Reggiani's conviction for her role in Maurizio's death at the muzzle of a hitman, earning her the nickname 'Black Widow'.
But this isn't just a rote killer-wife drama masquerading as awards-calibre art. This is a capital-E epic. As such, the relationship between Maurizio and Reggiani will develop alongside a family power struggle as Maurizio – prodded along by Reggiani's influence – tries to wrest control of the fashion dynasty from old Uncle Aldo, resulting in a game of business and legal chess that tore at the seams of the family.
If only the Medicis were so fashionable.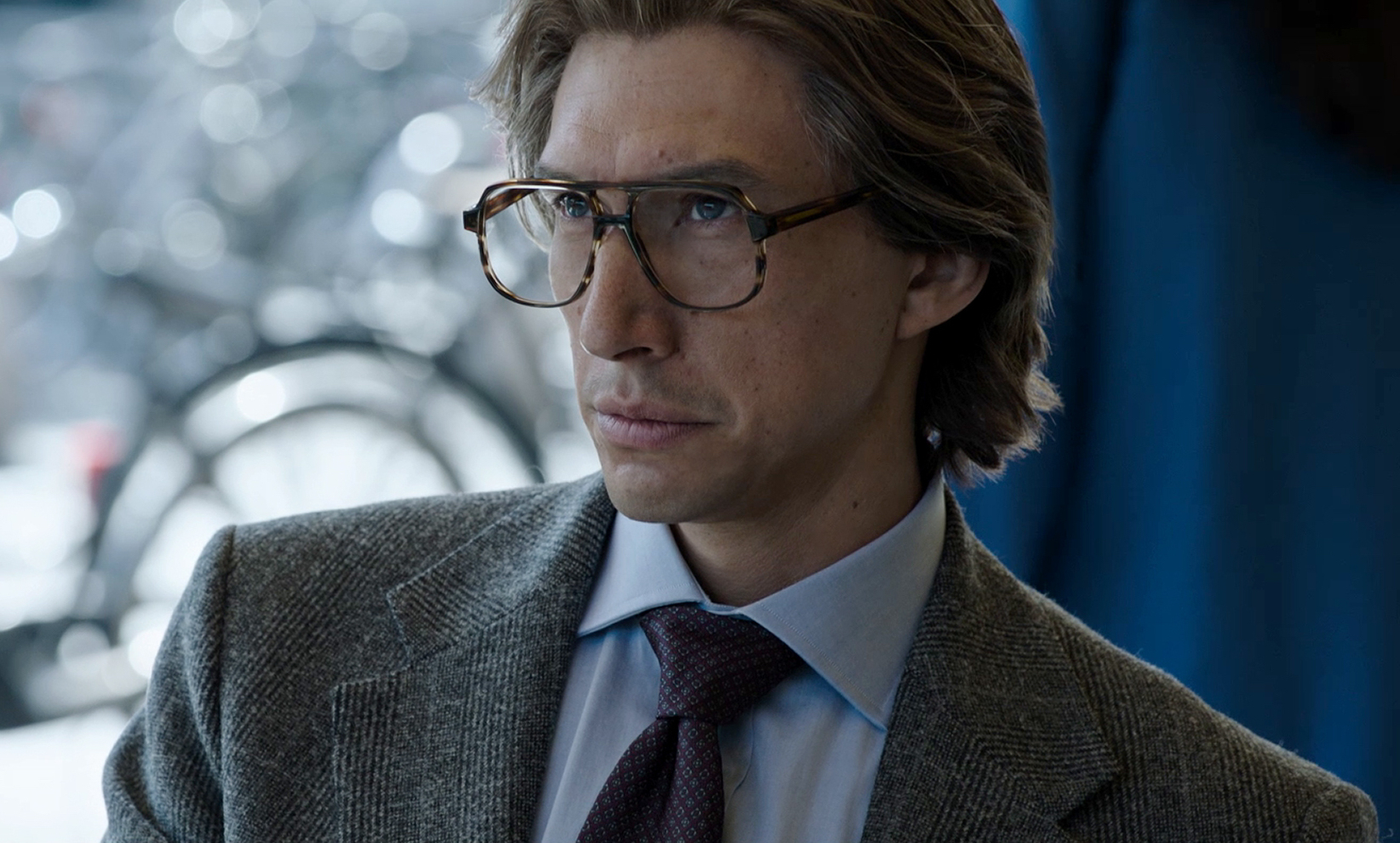 Who is in the film?
Along with Driver and Gaga in the central roles, House of Gucci will feature Michael Corleone himself, Al Pacino, as Aldo Gucci, essentially the don of fashion. Aldo's hot-headed son Paolo Gucci will be played by a nearly unrecognisable Jared Leto, who dons gobs of prosthetics, a porny moustache and a swollen belly.
Jeremy Irons will transform into Rodolfo Gucci, Maurizio's father and a former film star. Reeve Carney will be on hand as fashion magnate Tom Ford – who spent the '90s as Gucci's creative director – while Jack Huston will play Domenico De Sole, who worked as Gucci's CEO in the '90s before joining Ford's breakout label.
Salma Hayek is also listed in the role of Giuseppina 'Pina' Auriemma, a long-time friend and confidante of Reggiani who allegedly helped the Black Widow hire her husband's assassin (Auriemma's story, ever changing in court documents, could itself be the topic of a sprawling miniseries).
Is House of Gucci based on real events
Like Ryan Murphy's American Crime Story: The Assassination of Gianni Versace, the film's central story of murder in the fashion world is grounded in real life. Specifically, it's based on Sara Gay Forden's The House of Gucci: A Sensational Story of Murder, Madness, Glamour, and Greed.
The book was optioned by Scott in 2006, and switched hands many times before Scott finally stopped goofing around making Alien prequels and put it into production, making us wonder what this thing would have looked like had Wong Kar-Wai got his way and made the thing with Margot Robbie as once planned.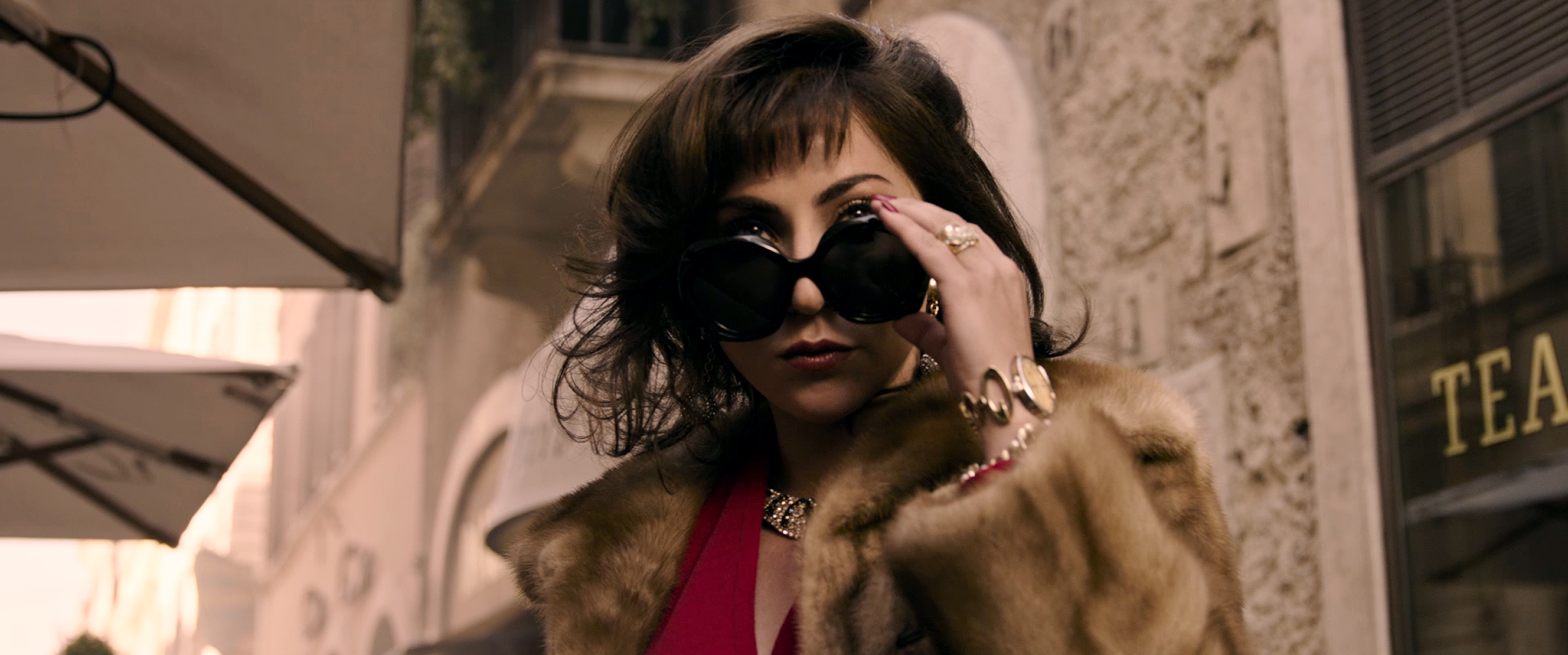 How has the Gucci family responded?
Of course, 'based on real events' always comes with a big caveat. It's very likely that the film will take some poetic license. Regardless, despite not having seen the finished product, the surviving Guccis are not pleased.
'We are truly disappointed. I speak on behalf of the family,' Patrizia Gucci, Maurizio's second cousin, told the Associated Press. 'They are stealing the identity of a family to make a profit, to increase the income of the Hollywood system... Our family has an identity, privacy. We can talk about everything, but there is a borderline that cannot be crossed.'
After calling out inaccuracies in the book and the fact that Scott and company hadn't reached out to the family, Patrizia also went on to attack the film for not casting handsome enough actors. Which is a very on-brand criticism indeed.
Meanwhile, Reggiani, now walking free after serving 18 years, has come out as a Gaga fan, but is frustrated that the actress didn't approach her, telling Italian news agency Ansa (via People), 'I'm annoyed by the fact that Lady Gaga is portraying me in the new Ridley Scott film without even having the courtesy or the good sense to come and meet me.'
Interestingly, the Gucci brand – no longer run by actual Gucci family members following the events depicted in the film – was reportedly very cooperative, allowing the production access to its archives of documents and clothing, meaning much of the high fashion featured on screen is the real deal. It probably helps that co-star Hayek is married to the CEO of Kering, which now owns Gucci.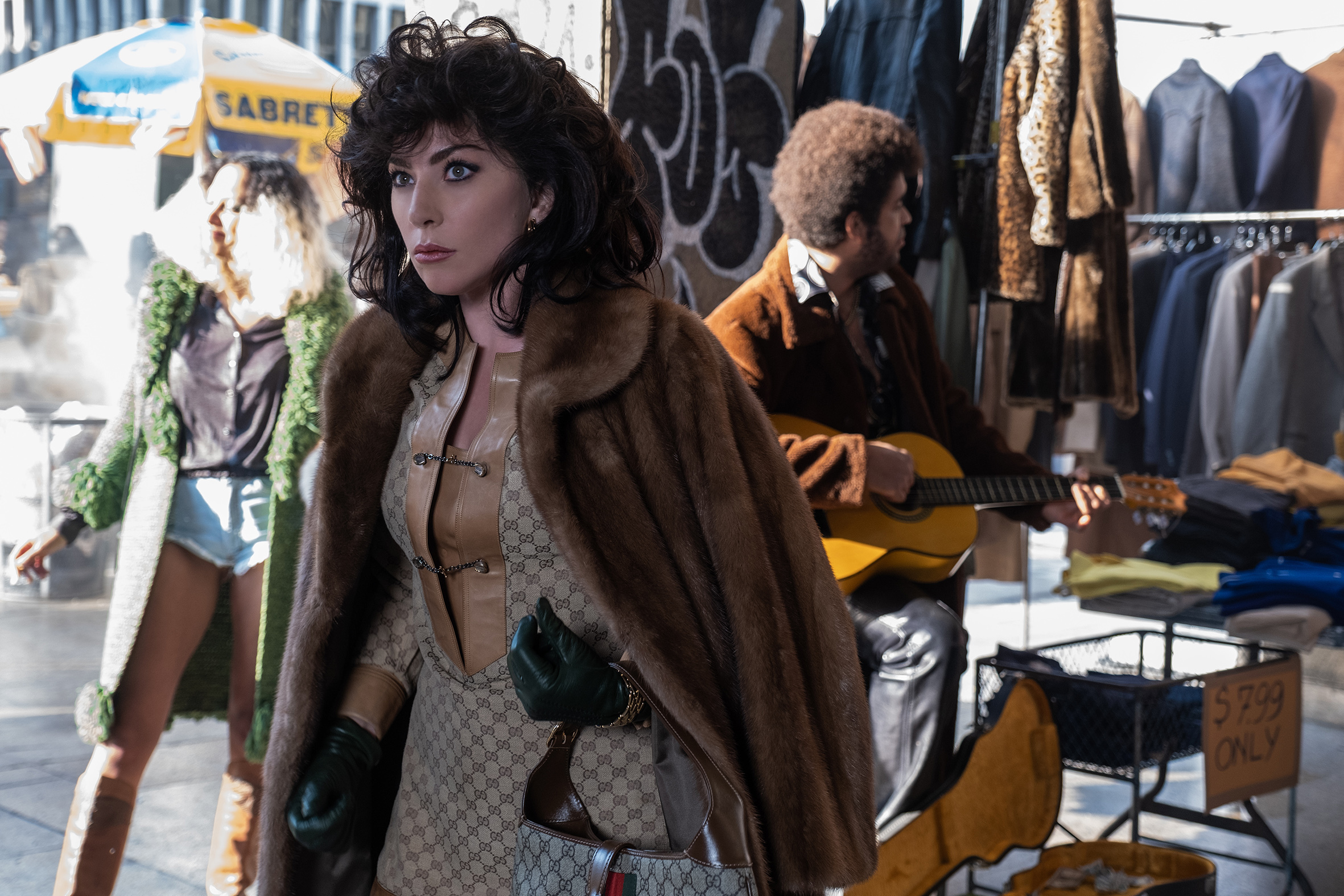 Will this be an awards contender?
Look, Lady Gaga doesn't get out of her presumably meat-blanketed bed and put on her acting shoes to not compete. Having won Best Original Song for the still-inescapable 'Shallow,' Gaga is most certainly gunning for the Best Actress Oscar that Olivia Colman denied her in 2019. Driver, meanwhile, garners Oscar buzz every time he shows up. Provided the film lives up to its potential and doesn't devolve into caricature, these two should be in the running for most major awards.
Leto's more of a wildcard. Jared Leto fatigue is realer than ever in the wake of his controversial Dallas Buyers Club Oscar, and the actor didn't do himself any favours with his dapper-Juggalo Joker. Still, Oscars love an actor hamming it up while pretending to be ugly, so we shouldn't discount Leto and his prosthetics just yet.
Regardless of who is nominated for which award – and there will be nominations, if only for the costumes – dialect coaches had better get their due in any subsequent acceptance speeches.
Scott, meanwhile, hasn't won an Oscar since 2000's Gladiator. But before we start showering Ridders with premature adulation, it's important to remember that there are two Ridley Scotts: the genre-bending master of visual storytelling and the dramatist who can sometimes let his intentions get the better of him.
Scott the dramatist gifted us with many great films, among them Thelma & Louise and the searing crime drama American Gangster, with which House of Gucci seems of a piece in a roundabout way. But Dramatic Ridley also gave us the Russell Crowe wine-country snoozer A Good Year and tepid thriller Body of Lies.

All early signs point to Scott being in top form with House of Gucci. However, should it turn out to be a dud, Genre Ridley is also on deck with a second awards hopeful: the swordplay-based Rashomon riff The Last Duel, which also features Driver, plus Matt Damon with a medieval mullet. That film releases October 15, making 2021 unofficially the autumn of Ridley Scott.
See where Ridley Scott appears on our list of the 100 greatest films of all time.
The director is also present in our list of the 100 best sci-fi films of all time.