Next month, Netflix is taking a big swing on Sweet Tooth, a truly bizarre-looking adaptation of the DC comic series about a post-apocalyptic world populated with hybridized human/animal children who are hunted by vengeful adults. The series will follow an antler-crowned deer-boy and the drifter he befriends as they travel across a plague-ravaged America being reclaimed by nature.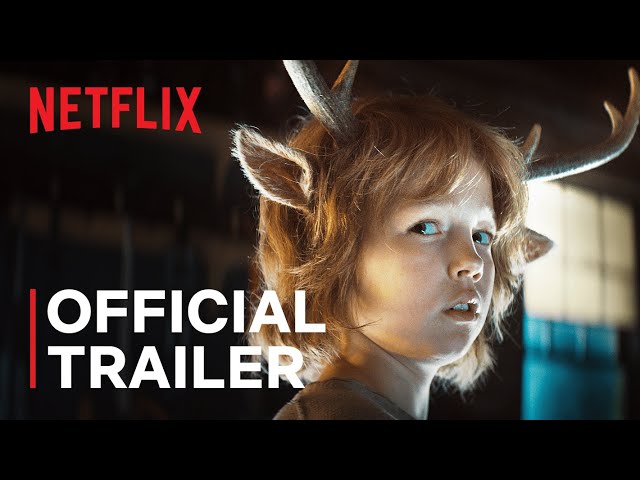 With its mix of swelling music, heartfelt narration and violence overlaid across gorgeous visuals, the show seems to meet at the strange intersection between Logan, The Last of Us, Hanna and Where the Wild Things Are.
It's more than likely that Sweet Tooth would not exist 10 years ago. It's would just too odd, too out there. But today — when gun-toting raccoons and beer-swilling Norse gods rule pop culture — Sweet Tooth is the next logical step in a comic-adaptation culture that's getting weirder and weirder by the second.
Streaming services have fully embraced comic-book weirdness
Sweet Tooth, based on a beloved-but-obscure DC series, is a natural fit for Netflix, which has served as a testing ground for comics-based oddities. Once the home of Marvel series' like Punisher and Daredevil that ultimately fizzled, Netflix has thrived in taking on more left-field comics fare divorced from the standard capes-and-hoods fare.
The Darkhorse-based Umbrella Academy, for example, found a massive cult following on Netflix with its time-hopping ensemble tale of misfit heroes that mashes up the sensibilities of Hellboy and Edward Gorey and sprinkles them over an X-Men template. Meanwhile, recent hit Jupiter's Legacy brings fantasy elements to a superhero examination of morality and responsibility.
Over at Amazon, The Boys — a horrifically violent, profane Garth Ennis adaptation — became a huge hit with its presentation of evil superhero wreaking havoc on the populace it's sworn to protect. The streamer followed that with Invincible, an adaptation of Walking Dead creator Robert Kirkman's surreal coming-of-age superhero tale.
HBO Plus — home to the films of the DC extended universe, including such oddball mainstream hits as Birds of Prey and Zack Snyder's Justice League — is home to the quirky Doom Patrol, a series that features Brendan Fraser as a clunky robot that fully embraces its camp sensibilities. And even Disney+ has gotten into the weirder side of comics-based TV, with WandaVision showing that fans will follow Marvel down a surreal path of personal grief so long as it was peppered with airborne fistfights.
The big studios are going mining comics' bizarre depths
Arguably, it was the big studios that took the first swings to ensure the dominance of odder properties, in large part because the more audience friendly properties — Spider-man, Batman, Superman, Wonder Woman, Iron Man — had already seen the big screen.
Marvel in particular nudging viewers into the psychedelic fringes of the their catalogue, transitioning from earthbound heroes like Hulk to a back catalogue that includes Guardians of the Galaxy and Dr. Strange, properties that would see high risk not long ago.
Now, with time travel and multiverses being embraced by the mainstream, show runners and filmmakers are more emboldened to take risks on more out-there stories linked to comics.
The long-gestating adaptation of American Gods creator Neil Gaiman's Sandman is coming to Netflix after years in development hell. FX — home to Noah Hawley's heady superhero chiller Legion — is beginning production on Y: The Last Man, a twistedly funny apocalyptic thriller. And director Regina King will follow up One Night in Miami with Bitter Root, a Harlem Renaissance tale pitting a brood of monster hunters against an army of mutants fueled by racial prejudice.
Sweet Tooth looks to be the beginning of yet another shift in the comic adaptation tide, one where the tale of a little deer boy lost in a hostile world can be considered prestige TV and not just an outlier. And if things keep progressing, its story of literally doe-eyed mutants might in hindsight end up looking the opposite of its trailer: comparatively normal.
Sweet Tooth debuts on Netflix June 4.
Regina King is getting into the monster hunting business
See what made Time Out's list of the 50 best comic book movies