With Eurovision and Lil Nas X's steamy SNL performance barely in the rearview, the 2021 Billboard Music Awards grabbed the pop-culture spotlight Sunday, offering up a cavalcade of huge celebrity moments, red-carpet gasps—Bieber cut his dreads! Megan Fox seemingly cut her dress!—and some electric performances in which Gen Z was as boggled by an appearance by Duran Duran as Gen X was by the existence of BTS.
Hosted by Nick Jonas at LA's Microsoft Theater, the Billboards are very much a popularity contest, recognizing artists with the most sales and streams rather than the results of an industry vote… which goes a long way in explaining why disgraced country stat Morgan Wallen was awarded three statues despite a video that circulated of him spouting off racial epitaphs.
The night's biggest winner was The Weeknd, who walked away with 10 awards after a recent Grammy snub found him making headlines for boycotting the industry's biggest awards. Bad Bunny dominated the Latin awards, Taylor Swift nabbed a pair for folklore, Pop Smoke burned up the hip-hop nods, BTS made a huge splash for their crossover K-Pop takeover and Drake and Pink both grabbed honorary awards and headlines while accepting them.
Here are five of the biggest moments from the night, as well as a full list of winners.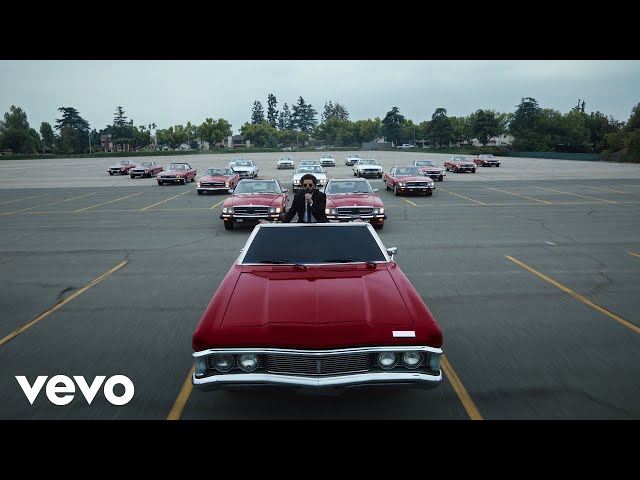 The Weeknd reaps awards while narrowly avoiding death
The Weeknd had a massive year between the cultural ubiquity of "Blinding Lights," the resounding success of After Hours, a huge Super Bowl halftime show, and his headline-making fight with the Grammys. The artist rounded out the year with a huge Billboard showing, netting Top Artist, Top Male Artist, Top Hot 100 Artist, Top R&B Artist and many, many more.

But it was the artist's bombastic performance of "Save Your Tears" that truly stole the Billboards. Perched in the back of a speeding convertible, the inimitable Abel Tesfaye sang while pursued by a fleet of cars and trucks in an empty parking lot. In a staggering single-shot feat, he then dismounted and engaged in a performance that played out like a death-defying game of Frogger and a marvelous feat of choreographed automotive dancing. The Weeknd spent the entire year sporting a costume of bloody bandages and bruises. During this wild performance, it looked like he might finally end up with real wounds.
Pink and her daughter go aerial
Pink accepted her Icon Award by chiding presenter Jon Bon Jovi for breaking her heart when she was a teenage fan—a typically tongue-in-cheek moment of candor from an artist who has spent decades relishing such moments. But the singer doubled down on her icon status with a vertiginous song medley that included a full aerial performance and duet with her 9-year-old daughter Willow, which sent viewers into an emotional frenzy.
Drake brings the big dad energy
Not to be outdone on the "aaaws," Drake accepted his Artist of the Decade award with a very special guest in tow: 3.5-year-old son Adonis. The Toronto-based rapper has largely kept Adonis out of the spotlight despite the efforts of rival rapper Pusha T, who put the then-infant front and center in his 2018 diss track "The Story of Adion." Last night though, Drake was a beaming papa, hoisting the gobsmacked boy up to the mic in his acceptance speech. Adonis cried. America melted.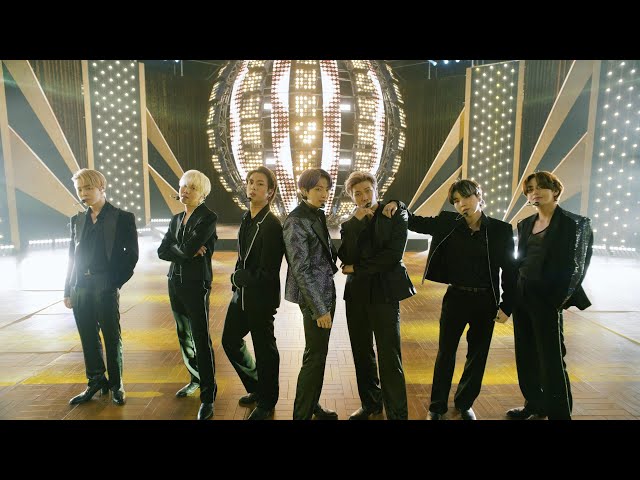 BTS unleashes "Butter" on the world
K-Pop megastars BTS continue their world domination this week, releasing their new English-language single "Butter" ahead of a filmed performance of the sure-to-be-hit followup to "Dynamite." Sure, it's essentially just a Billboard-branded music video, but the video's swagger and infectious beat are sure to be circulating for the rest of eternity.
Doja Cat and SZA get sensually psychedelic
"Say So" artist Doja Cat took home Best R&B Female Artist at the awards, and took the state to back it up with a velvety-smooth, retrofuturistic performance of her hit "Kiss Me More," complete with psychedelic backdrops, globe-headed backup dances, and an appearance by SZA sporting a neon-yellow wig. She may have lost out on Top New Artist to Pop Smoke, but Doja's rising star is already burning bright.
The full list of Billboard Music Awards Winners:
Top Artist: The Weeknd
Top New Artist: Pop Smoke
Top Male Artist: The Weeknd
Top Female Artist: Taylor Swift
Top Duo/Group: BTS
Top Billboard 200 Artist: Taylor Swift
Top Hot 100 Artist: The Weeknd
Top Streaming Songs Artist: Drake
Top Song Sales Artist: BTS
Top Radio Songs Artist: The Weeknd
Top Social Artist: BTS

Top R&B Artist: The Weeknd
Top R&B Male Artist: The Weeknd
Top R&B Female Artist: Doja Cat
Top Rap Artist: Pop Smoke
Top Rap Male Artist: Pop Smoke
Top Rap Female Artist: Megan Thee Stallion
Top Country Artist: Morgan Wallen
Top Country Male Artist: Morgan Wallen
Top Country Female Artist: Gabby Barrett
Top Country Duo/Group: Florida Georgia Line
Top Rock Artist: Machine Gun Kelly
Top Latin Artist: Bad Bunny
Top Latin Male Artist: Bad Bunny
Top Latin Female Artist: Karol G
Top Latin Duo/Group: Eslabón Armado
Top Dance/Electronic Artist: Lady Gaga
Top Christian Artist: Elevation Worship
Top Gospel Artist: Kanye West
Top Billboard 200 Album: Pop Smoke, Shoot for the Stars, Aim for the Moon
Top R&B Album: The Weeknd, After Hours
Top Rap Album: Pop Smoke, Shoot for the Stars, Aim for the Moon
Top Country Album: Morgan Wallen, Dangerous: The Double Album
Top Rock Album: Machine Gun Kelly, Tickets to My Downfall
Top Latin Album: Bad Bunny, YHLQMDLG
Top Dance/Electronic Album: Lady Gaga, Chromatica
Top Christian Album: Carrie Underwood, My Gift
Top Gospel Album: Maverick City Music, Maverick City Vol. 3 Part 1
Top Hot 100 Song: The Weeknd, "Blinding Lights"
Top Streaming Song: DaBaby ft. Roddy Ricch, "ROCKSTAR"
Top Selling Song: BTS, "Dynamite"
Top Radio Song: The Weeknd, "Blinding Lights"
Top Collaboration (Fan Voted): Gabby Barrett ft. Charlie Puth, "I Hope"
Top R&B Song: The Weeknd, "Blinding Lights"
Top Rap Song: DaBaby ft. Roddy Ricch, "ROCKSTAR"
Top Country Song: Gabby Barrett, "I Hope"
Top Rock Song: AJR, "Bang!"
Top Latin Song: Bad Bunny & Jhay Cortez, "Dákiti"
Top Dance/Electronic Song: SAINt JHN, "Roses (Imanbek Remix)"
Top Christian Song: Elevation Worship ft. Brandon Lake, "Graves Into Gardens"
Top Gospel Song: Kanye West ft. Travis Scott, "Wash Us In The Blood"
Meanwhile, in the UK The Brits celebrated music last month

The US is getting its own version of Eurovision