Hundreds of kiosks dot the streets of Barcelona, the remains of an age when everyone started their day with a newspaper. Dozens have closed in recent years. But in the Esquerra d'Eixample neighbourhood, two young Barcelonans might have found a solution.
Odd Kiosk, which opened in September on the corner of Carrer de València and Carrer d'Enric Granados, was a regular news kiosk until it closed, like so many others, a year ago. Now it's back in business – with an eye-catching candy-pink makeover and a new mission – thanks to architect Txema Montero and graphic designer Iván Jimenez.
The pair have filled the revamped kiosk's racks with specialist, independent magazines dedicated to cutting-edge design, art and fashion, alongside a huge range of LGTBQ+ fanzines and work by 30 artists – most from Barcelona, the rest from across Spain.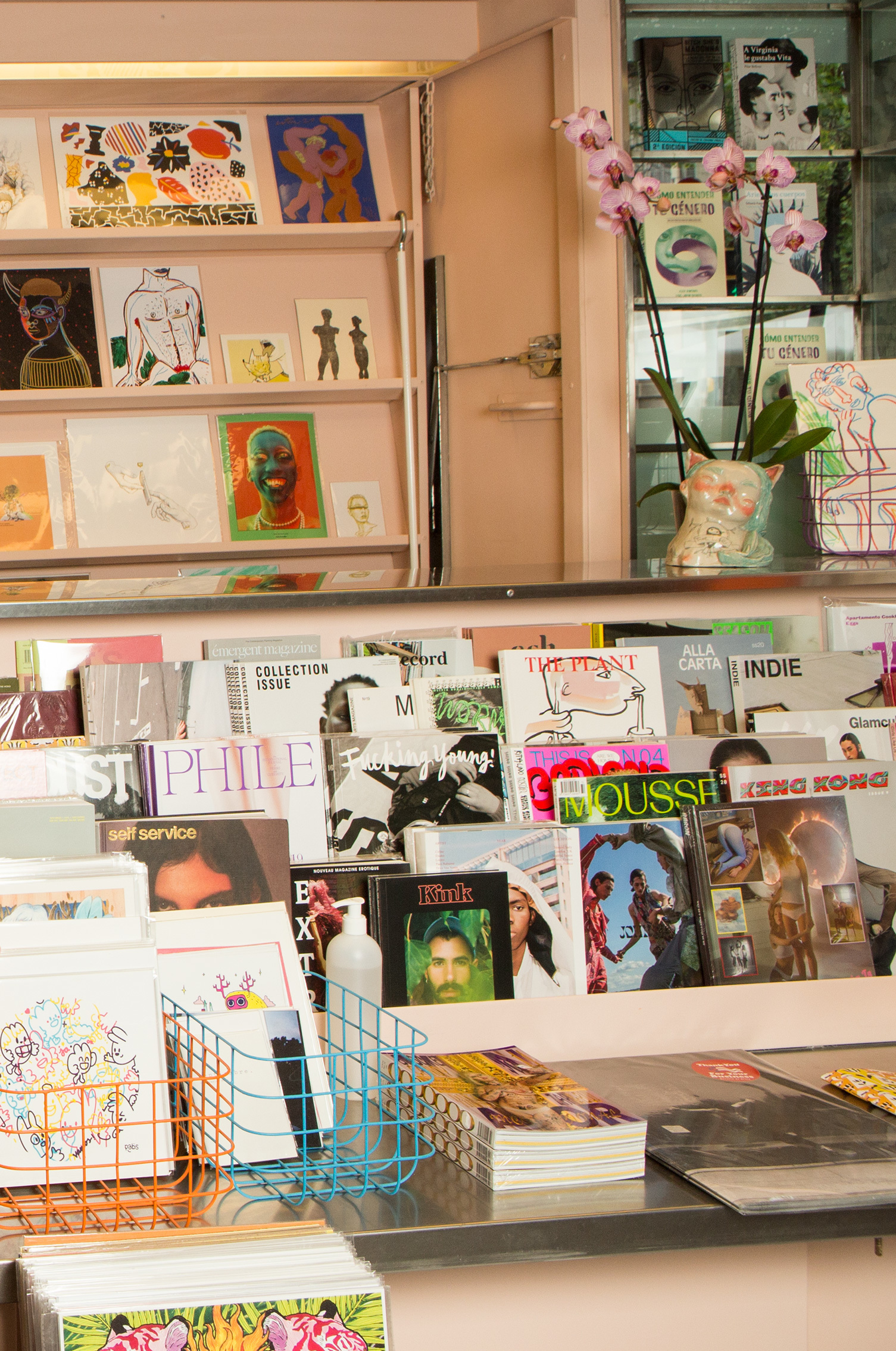 The kiosk still carries the regular daily papers and sporting press, too. 'We want to keep serving our customers from the neighbourhood, who have received us really well,' explain Iván and Txema.
Even the drinks and snacks have been carefully curated: they're independently produced (sweets from local café/bakery Demasié, kombucha from a women-owned business in Badajoz province) and water comes in cartons, which are more eco-friendly than bottles.
And what about the venture's unusual name? Iván and Txema say: 'We want to teach people that being different is okay. When we accept difference, we'll have a more respectful and diverse society.' Who knew a simple kiosk could send a message like that?
Most popular on Time Out
- Where can you travel right now? Here are all the countries that have reopened
- Thailand will welcome travellers again from October
- Revealed: the 50 best pizza spots in Europe
- When can I travel to India? Tourism 'may not return until April 2021'
- South Africa will reopen to tourists on October 1