Just look at that. Landscapes don't get more dramatic than the towering rock formations of Guilin, southern China's most astonishing natural phenomena. And in the shadows of those giant alien mountains you'll find something much smaller but almost as dazzling – a hotel. And not just any old hotel: a true design marvel loaded with fascinating history.
Welcome to Alila Yangshuo: a five-star complex in Yangshuo, a resort town around an hour's drive south of Guilin. Fashioned out of an old sugar mill (originally built in the 1960s), the renovated building – by Chinese firm Vector Architects – is so impressive it featured in this year's RIBA (Royal Institute of British Architects) awards.
Neatly tucked into the landscape, Alila Yangshuo proves that not all contemporary architecture has to be shiny, glitzy and extremely tall. The project has preserved both the old mill and its industrial truss. The new villa and suite buildings are simple, designed not to distract from the site's heritage or its breathtaking surroundings.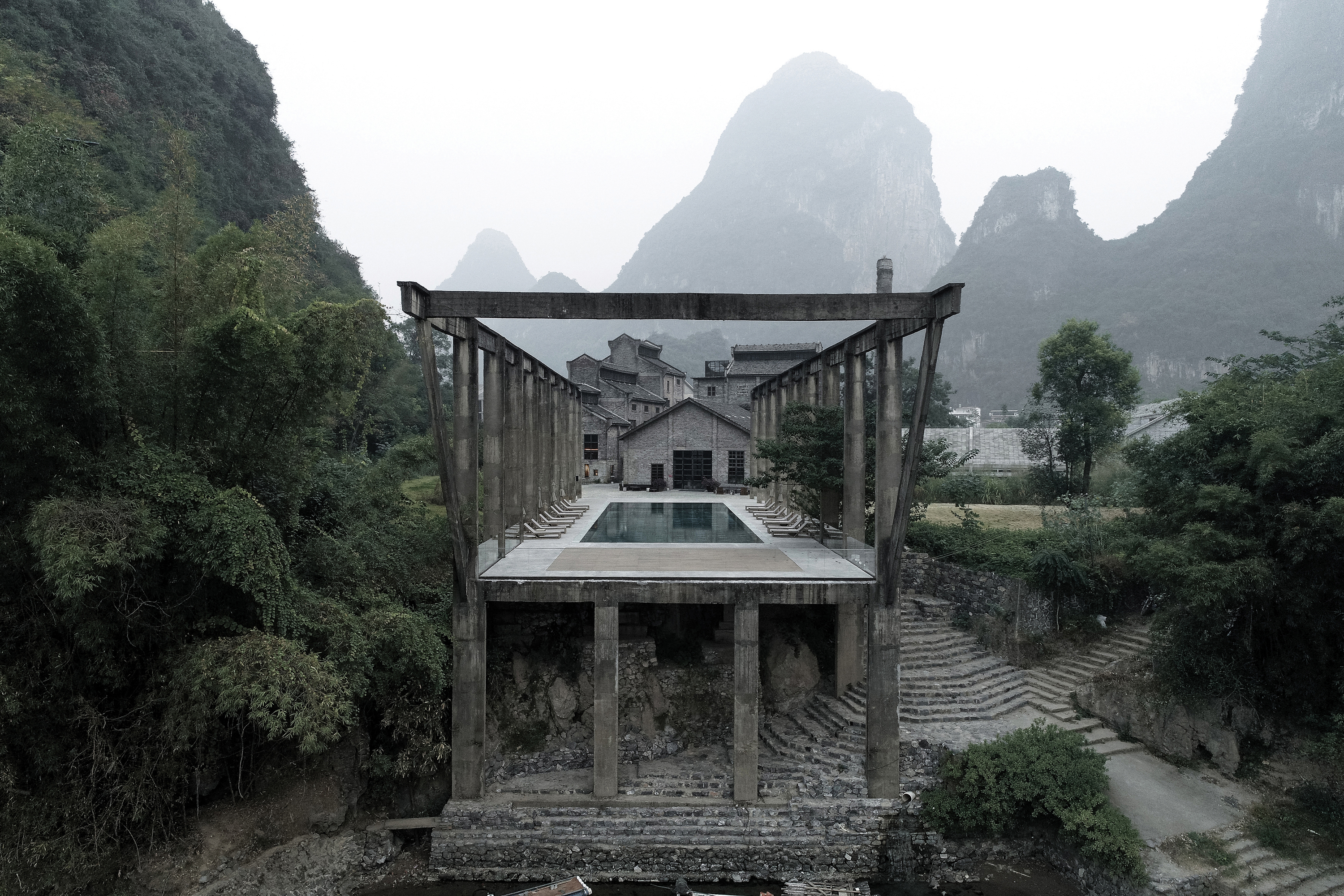 Alila Yangshuo may seem quaint and subdued, but it's exceptionally luxurious too. Thoughout the site, you can expect to find both private and shared swimming pools, spacious terraces, a gallery, library, restaurant, bar and a spa.
Predictably a place of such remarkable design and luxury doesn't come cheap – though there are some deals to be had. Double rooms start at £145 per night, which isn't bad, but the most expensive rooms are just under £2,000.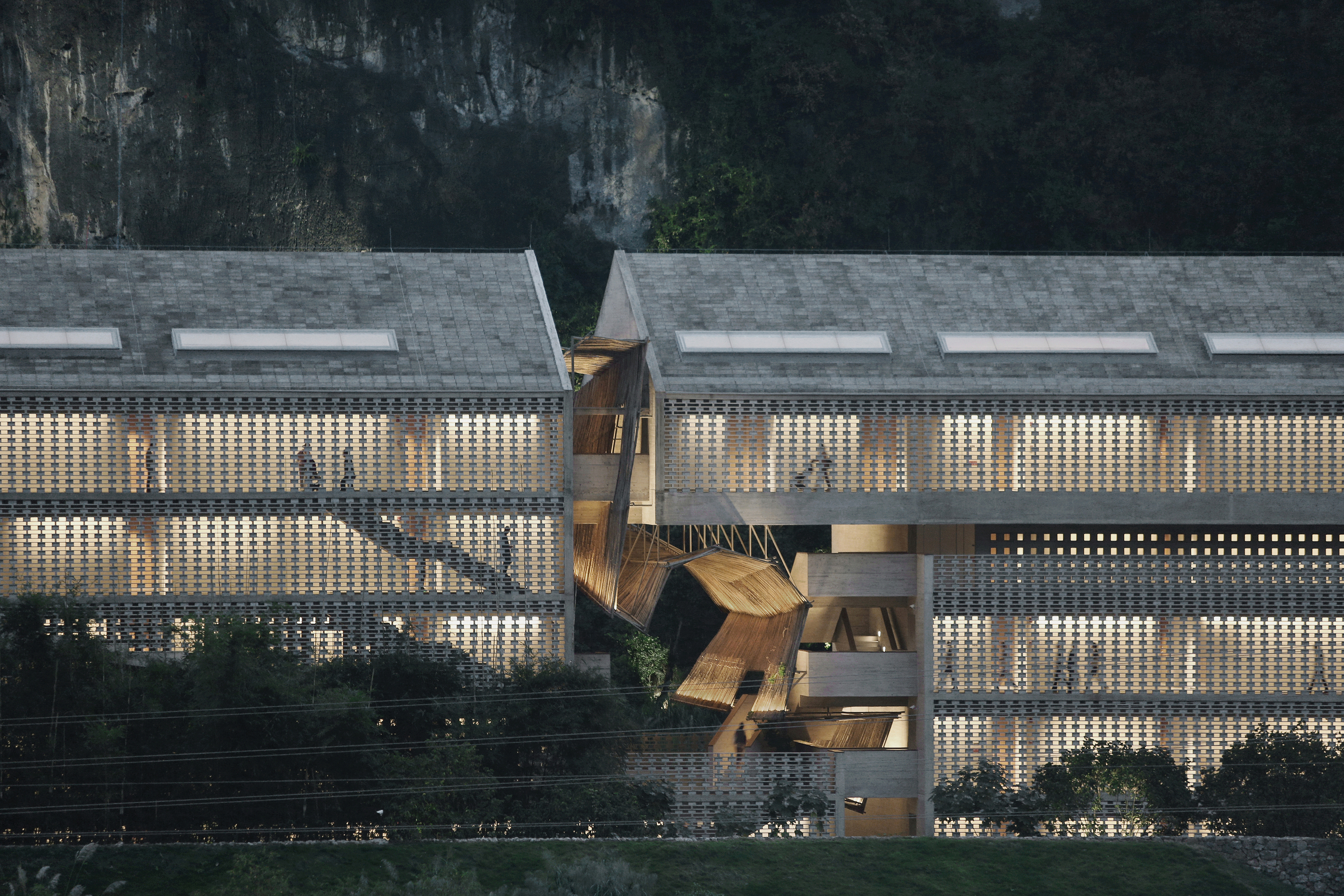 Of course, the main obstacle to staying at Alila Yangshuo right now is that very few international travellers can actually get into China. So maybe, for the time being at least, this one will have to stay in our dreams. But if you do manage to make it over? You can check availability and book rooms through the hotel's official website.
More cool places to stay:
You can now stay in the extremely OTT townhouse from 'Breakfast at Tiffany's'
These otherworldly glamping pods have landed in the Welsh wilderness
No, it's not pee: you can bathe in actual champagne at this hotel in the UK