Trekking through the dense, sprawling woodland of central Wales, you might come across a strange, green, spherical pod strung up among the trees. No, aliens aren't making themselves at home: it's Ynys Affalon, a glamping site from Red Kite Tree Tents.
It comprises a series of lambswool-lined canvas pods that hang from the tree canopy. Containing a wood-burning stove and a double bed (which folds back into a sofa), there's a surprisingly large amount of space inside for something that, from the outside, looks so tiny.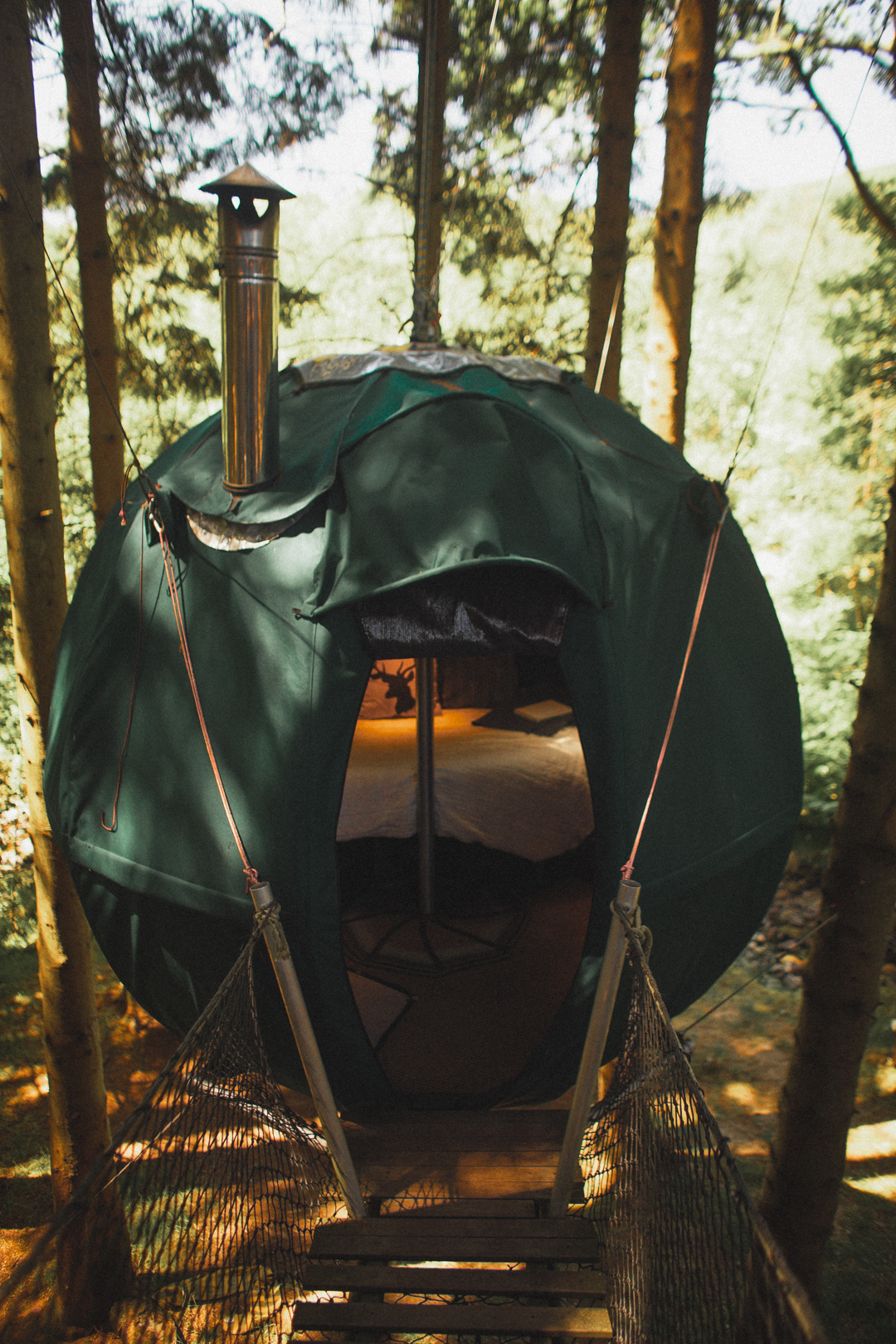 Red Kite claim that the site was the first 'tree tent glamping hotel' in the UK, and the key word there is 'glamping'. Ynys Affalon might look pretty stripped back, but it's much more than just camping. The pod is accessed by a wooden walkway and surrounded by suspended decking. There's a gas hob, kettle, sink and shower, as well as solar-powered lighting and a two-person hammock. Down below is a river and fire pit, and before you get any ideas about having to go to the loo au naturel, fear not – there's a proper toilet up the hill.
The surrounding area is perfect for digital detox and renowned for its wildlife – after all, the campsite is named after the area's abundance of red kites. Further on from the river and forest are the green mountains of Elenydd, while the nearest town is Newbridge-on-Wye and nearest train station Llandrindod, a twenty-minute drive away.
While Ynys Affalon was the first Red Kite Tree Tent, it's since been followed by another, Wy y Ddraig (Dragon Egg), just up the hill. The younger sibling is bright red but looks equally otherworldly.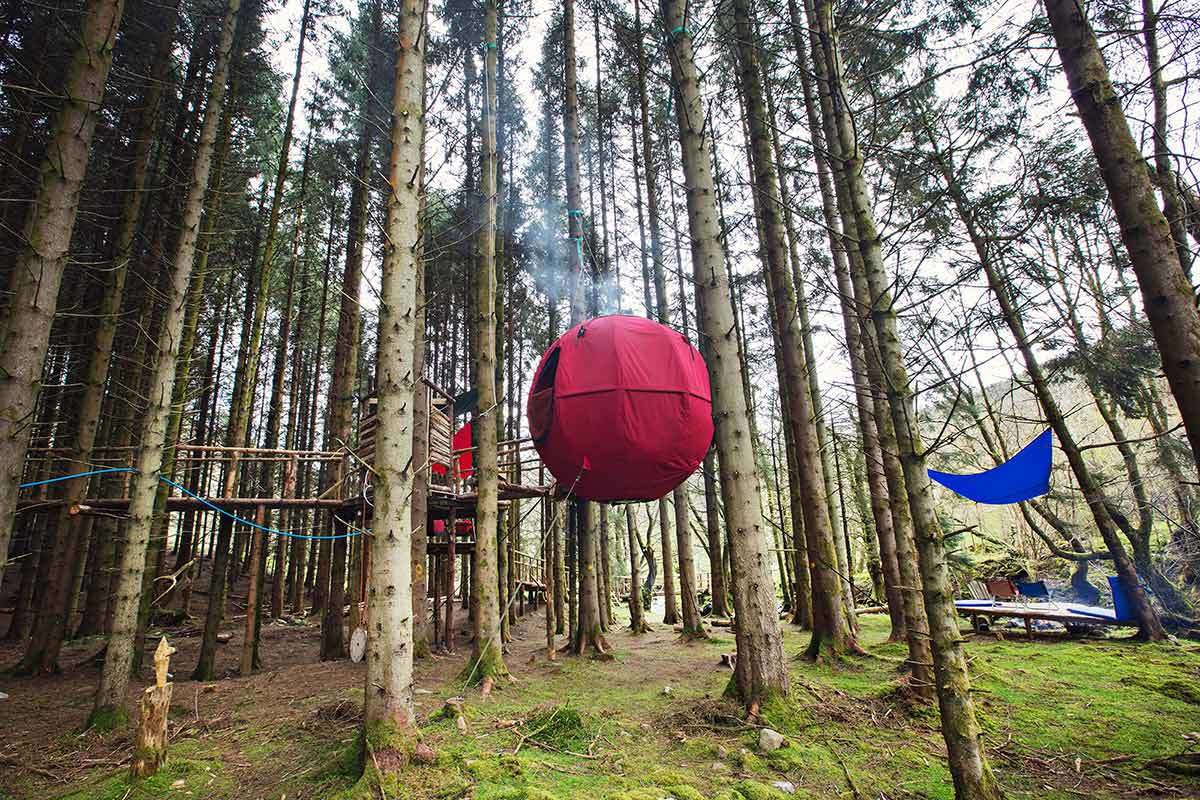 Ynys Affalon starts at £105 per night. It has availability this autumn, and you can book either through Canopy & Stars or Chillderness. We can see these filling up fast as the winter approaches – so if you do fancy a stay, get in there ASAP.
More cool places to stay:
You can holiday like 007 at Ian Fleming's luxury Jamaican retreat
This epic holiday home in the US has its own gigantic waterslide
No, it's not pee: you can bathe in actual champagne at this hotel in the UK