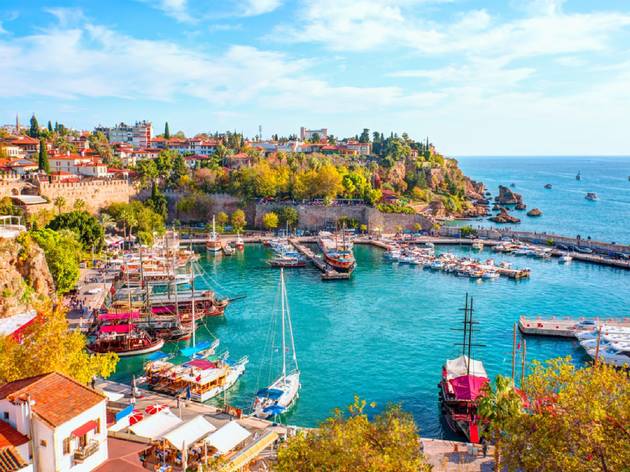 Turkey will reopen its borders to travellers this month
The country joins Italy and Portugal in welcoming back international visitors – but only certain nationalities will be allowed in
Posted: Friday June 5 2020, 4:23pm
It's been a pretty positive month for sunseekers. Just when you thought the closest you'd get to the Mediterranean this summer is that years-old paddling pool stashed in a cupboard, Spain and Greece have both confirmed they will reopen their borders to visitors over the coming weeks. Italy and Portugal, meanwhile, are already welcoming tourists again. And now Turkey, too, has said it will resume reciprocal flights with at least 15 countries this month.
The country has already restarted some domestic air travel. And now transport minister Adil Karaismailoğlu has confirmed it has also agreed to resume international flights to and from 15 countries including Italy, Sudan, the United Arab Emirates, Albania, Belarus, Jordan and Morocco later this month.
It is unclear when flights from the USA and the UK will restart, but Karaismailoğlu said the country was currently in talks with some 92 countries about resuming connections.
For the moment, all new arrivals in Turkey are being examined for symptoms and asked for contact and accommodation details when they land. They must then self-isolate for 14 days. Once international flights are running again, it's not yet clear whether foreign visitors will also have to self-isolate.
In an interview with broadcaster NTV, Turkish tourism minister Mehmet Nuri Ersoy last month set out new health guidelines for all hotels and resort facilities across the country. Face masks and temperature checks must be provided at entrances, while those epic breakfast buffets you get in many all-inclusive hotels will be suspended. And anyone who wants to take part in a group tour will have to act fast: numbers will be strictly capped.
But even if the hotel experience might feel a little different, nothing will change the beauty of Turkey's pristine beaches and lofty walking trails, nor its lip-smacking cuisine. Sounds a bit better than that paddling pool, eh?
When will we be able to travel again? Here's everything we know so far.
Share the story