Last week, Megan Thee Stallion made an early bid for "song of the summer" status. Hot on her stilettos, designer, filmmaker and musical multi-hyphenate Tyler, The Creator has risen from a period of relative silence in an attempt to dominate the summer soundtrack with a new album dropping June 25.

Call Me If You Get Lost is the sixth studio album from the Odd Future founder and genre-hopping madman. In anticipation of its drop, Tyler has been taking a summer blockbuster approach to hype-building, utilizing the guerrilla tactics, viral marketing and innovative self-promotion that made him an icon.
Per Hip Hop N More, earlier this month fans in Los Angeles, London, Paris, Berlin, Stockholm, Amsterdam, Sydney, Toronto, Montreal and Vancouver spotted cryptic, unbranded billboards simply reading "Call Me If You Get Lost" and containing a phone number that, if called, played the new track "Momma Talk."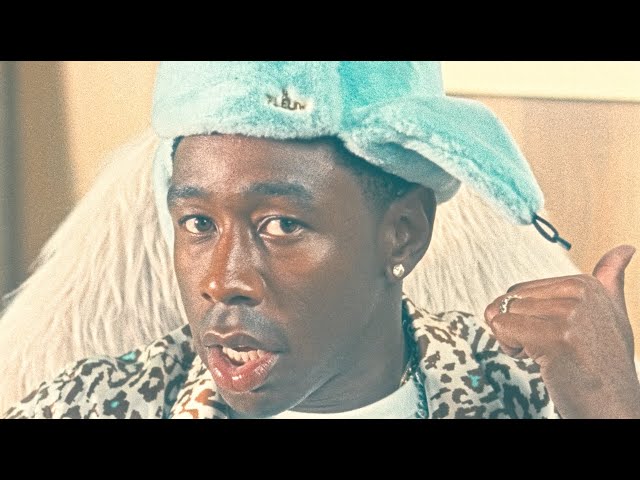 Earlier this week, the artist dropped a short, self-directed video for the new track "Lumberjack" in which the retro '50s travelogue aesthetics belie a thumping hip-hop track. Shortly thereafter, Tyler announced the album's name and an imminent release date.
Call Me If You Get Lost is the first new record since 2019's hugely successful Igor, which went on to win Best Rap Album at the 2020 Grammys. The win, however, was crouched in controversy, leading to increased scrutiny on the awards body for lumping all Black music into R&B, Urban and Rap categories regardless of their genre innovations. Igor does contain some hip-hop elements, but given its blend of soul, funk, electronic, jazz, pop and rock, the award's relegation to "rap" became a bittersweet moment for the artist, and one he seized on to make a larger point about pigeonholing.
"It sucks that… whenever guys who look like me do anything that's genre-bending… they always put it in a rap or urban category. I don't like that 'urban' word — it's just a politically correct way to say the n-word to me," Tyler said during a backstage interview after accepting his award.
Tyler, the Creator kicks off a round of festivals this summer that includes Chicago's Lollapalooza (July 29), Tennessee's Bonnaroo (September 5) and San Francisco's Outside Lands (October 29). No word yet on an official tour to support Call Me If You Get Lost following its release on June 25.
The 60 best summer songs of all time