Everything's bigger in Texas, so runs the cliché. And that seems to include holiday homes too. Private resorts really don't get much bigger than the Red Sands Ranch, which is smack-bang in the middle of Texas and has a truly mind-boggling array of facilities.
The 5,000-square-feet estate has nine bedrooms, seven bathrooms and sleeping space for up to 37 guests. Outside, you'll find tennis courts, a basketball court, a four-story waterslide, an enormous pool and even a full-blown airstrip.
Once they've flown in from one of the nearby towns (Mason or Fredericksburg), guests at Red Sands Ranch can explore several cabins and huts of various themes, as well as multiple living and dining areas. The list of amenities is staggering, and there's something for everyone – from thrilling waterslides to riverside hot tubs. You can get an aerial tour of the ranch on its YouTube channel.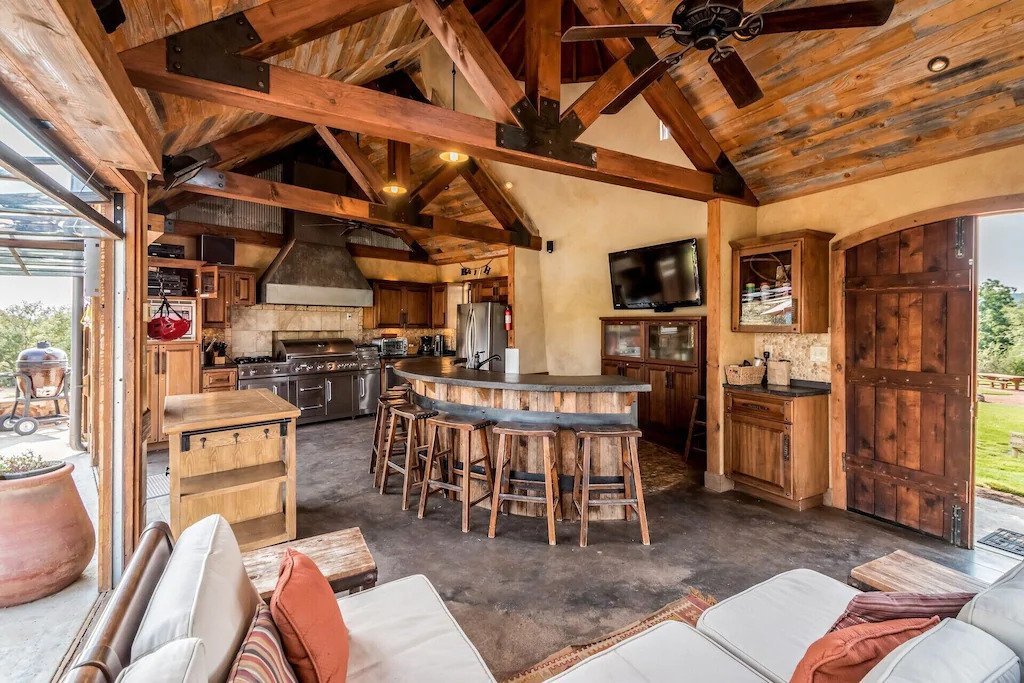 On top of all that, the ranch itself is in an area of remarkable natural beauty. Set close to 200ft-high red sandstone cliffs, it sits next to the crystal-clear rapids of the Llano river. You can paddle or raft down the river, as well as trek for miles around.
Obviously, all this doesn't come cheap. Prices for the Red Sands River Resort start at around $10,760 (or £7,860) for four nights, and that cost doesn't necessarily include extras like golf carts, kayaks and mountain bikes. The resort does have a 4.9 out of 5 'wonderful!' rating on Vrbo though, so if you can afford it, rest reassured you'll be getting your money's worth.
Looking for somewhere a little more low-key? Check out our pick of the best all-inclusive resorts and the most unique Airbnbs in the USA.