When it comes to filming locations, hit HBO show 'The White Lotus' certainly doesn't skimp on luxury. After a glammed-up five-star resort in Hawaii hosted the first season, the second instalment was primarily shot at the swish Four Seasons San Domenico Palace in Taormina – and you can actually stay in it. You can see a full guide to the series' filming locations here.
But did you know that there's another filming location from the series that you can also stay in? Villa Tasca, an extravagant palazzo in Sicily, similarly pops up in season two of 'The White Lotus' – and it's available to rent on Airbnb.
Villa Tasca specifically features in the third episode of the second series, where characters Daphne (Meghann Fahy) and Harper (Aubrey Plaza) book out a home for a night away. While the series says the palace is in the baroque city of Noto, it's actually in Palermo, the Sicilian capital.
So what exactly do you get with a night at the Tasca? Well, in short: total extravagance. A sixteenth-century neoclassical palace with four bedrooms (all with ensuites), it boasts its own music room, billiards room, bar and staff, as well as 20 acres of gardens and a pool. The inside is full of swanky touches, from its lavish double staircase and grand high ceilings to its gold-edged portraits on the walls.
Needless to say, it's all very much worthy of the kind of indulgence that 'The White Lotus' is renowned for. Here are a few pictures of Villa Tasca and its gardens.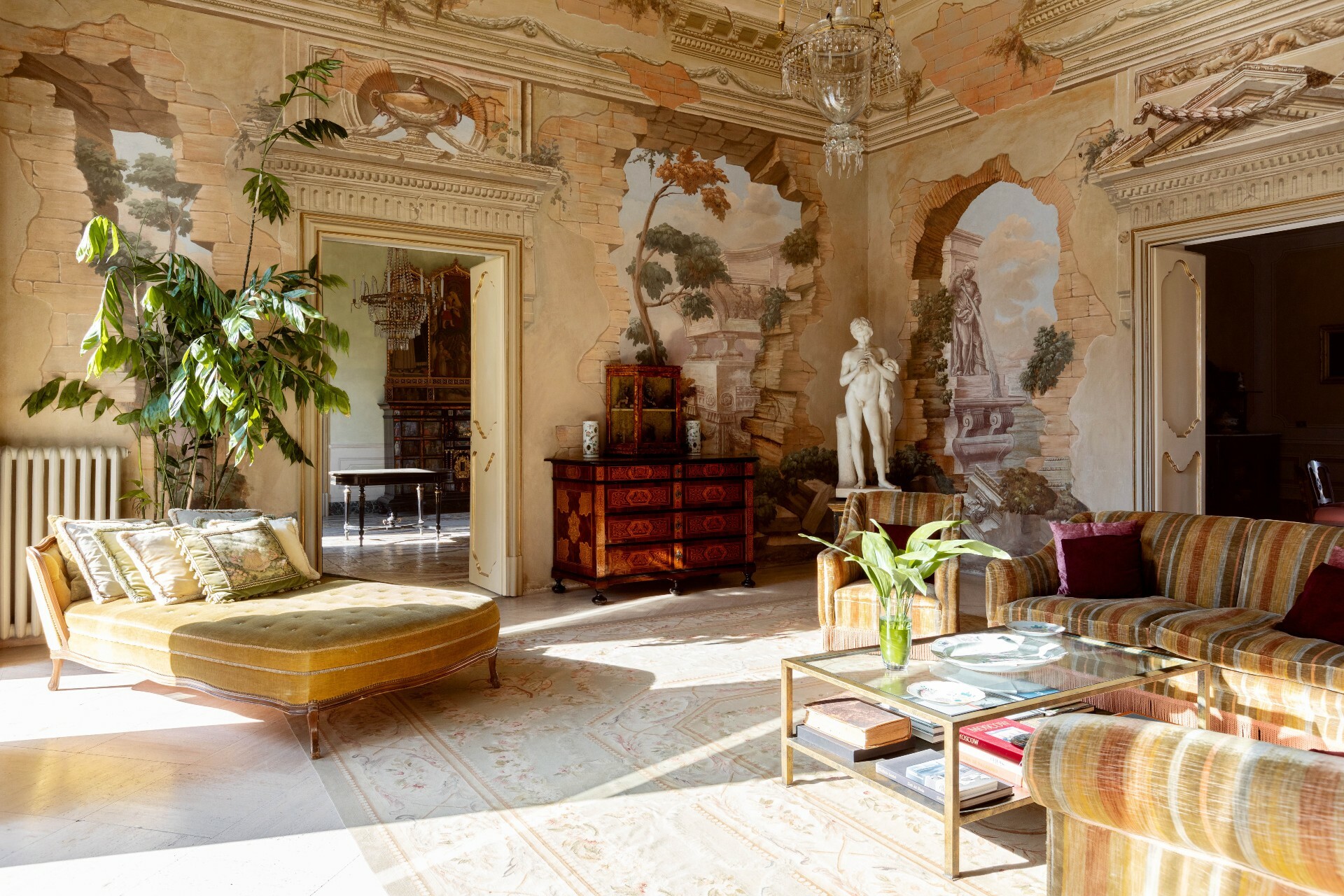 The cost of staying a night at Villa Tasca is, as you might expect, eye-wateringly expensive. In Airbnb's 'Luxe' range, the nightly price is nearly £4,900 ($5,990) – and there's a three-night minimum stay. Even if you manage to pack out the palace with its full capacity of guests (which is eight), that's still really pricey.
If you do have that kind of money to throw around (or if you just fancy a snoop), you can find out more about the Villa Tasca and book here. And if you'd like to stay somewhere marginally cheaper? Maybe it's time to check out our list of the best hotels in Sicily.
Did you see that this is where 'The White Lotus' was filmed in Italy?
Stay in the loop: sign up to our free Time Out Travel newsletter for the latest travel news and the best stuff happening across the world.