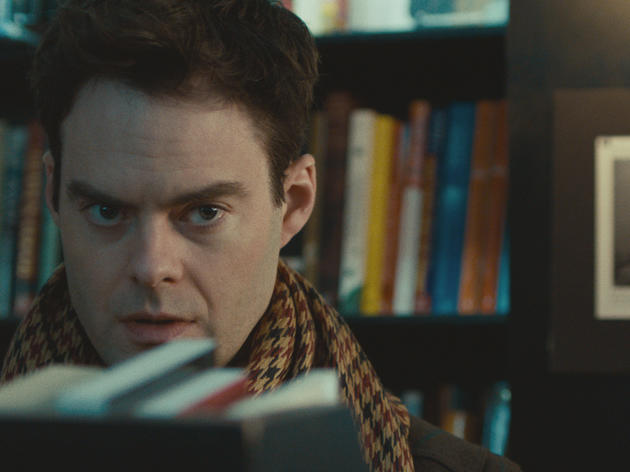 Bill Hader interview: 'They want me to give them the hottest club, and I never have 
a good answer'
SNL vet Bill Hader puts Stefon behind him and nails his first major role in Sundance darling The Skeleton Twins
Is Bill Hader, who's cracked us up during his impressive run on Saturday Night Live (not to mention roles in films like Superbad and Adventureland) ready to be taken seriously? He is. Seriously. In The Skeleton Twins, Hader goes full-on dramatic, playing the down-on-his luck Milo, a struggling actor who reconnects with his ostensibly more-put-together sister (fellow SNL alum Kristen Wiig). The actor checked in from his new home in Los Angeles to chat about toning down the funny, his upcoming Apatow-directed pic and more.
Your lip-synch duet to "Nothing's Gonna Stop Us Now" with 
Kristen Wiig in the film is 
pretty amazing.
We could have shot that forever—and also it goes on forever. I remember when I saw a cut of it, I was like, "You guys are gonna cut it down, right?" And [director] Craig [Johnson] was like, "No, no, we're playing like the whole song!" And I was like, "Holy shit!" But that's awesome, because it builds. Shit happens within the song. I didn't sit in the Sundance screening, but my wife was there and said that when Kristen joined in on the lip-synching, the place went crazy.

Wait, you didn't go to the screening?
Yeah, I don't really watch the stuff that I do.

Why not?
I don't like the sound of my voice or how I look or anything. You don't want to [think about] that when you're acting, because you're like, Ah, my voice sounds like this, and my face is weird, and I have weird posture or whatever. When I was on SNL, I was getting weirdly anxious about being on camera, which I had never really done before. And so my solution was just to not watch my stuff. And then I found out that other actors do it too, and I felt less weird about it.

Although it would have been interesting if you were so affected by it that you got super tan and strong and had a different voice.
[Laughs] Yeah, yeah, that would suck. You'd be like, "Oh, look at this asshole." Suddenly, I look like Lorenzo Lamas or something.
What was it like working with your longtime comedy pal Wiig on something so dramatic?
Kristen's very giving as an actor. There's a scene where I give a speech about peaking in high school, and Kristen was crying off camera, just acting, giving 100 percent, because she knew it would help me. So I really appreciated that. This isn't a thing I normally do, you know? It was a new thing for me.
What's your favorite dramatic turn from a comedian?
I really liked John Candy in
Planes, Trains & Automobiles.
He was 
so good in that movie. That's 
when I didn't understand how Hollywood worked. It was like the seeing-the-man-behind-the-curtain moment, where I was asking my dad, "Why wasn't he nominated for an Oscar?" And my dad was like, 
"I don't know. They usually give it to more dramatic roles." And I'm like, "But that was so fucking good!" I cried in that movie! It's so sad! It's just heartbreaking.
How did you take the news of Robin Williams's death?
That was awful. That was huge. He came by
SNL
once, and he just made it all about us. He knew a couple of things 
I had done on the show, complimented me on them, and was just so incredibly supportive and real. It wasn't like he was trying to be falsely modest or falsely tuned into your work. He'd really paid attention. He was the best. Just for that one day, he came for that one show, and it was awesome. I'm very grateful I got to at least have that.
Could you tell me about your upcoming film, Trainwreck?
Judd Apatow directed it, and it's written by and starring Amy Schumer. I play her love interest. The way I've been describing it to people if you had the normal romantic female lead in a movie—like if it was Kate Hudson or Anne Hathaway or somebody—Amy's character would be her drunk, partying coworker. The movie's kind of like, What about that girl? What's going on with her, how self aware is she? Is she happy? What if she actually fell in love with somebody? Would she know what to do? Amy wrote a really smart script and I think she's really gonna blow people's minds with this movie. And yeah, LeBron James is in it; he's like my best friend. [
Laughs
]
You're known for your impressions. Have you run into any people you've impersonated?
I went to this luncheon thing, and Charlie Rose and Alan Alda were sitting at the next table. I was just kind of looking over and being rude and staring. I'm a giant fan of both of them. They're two people I did on
SNL
, and I was like, Uh-oh. But they were incredibly nice. Alan Alda was like, "Will you come in and do my ADR [overdubbing] for me, so I don't have to go in and do that shit anymore?"
Do people still talk to you as if you're Stefon?
Yeah, they want me to give them the hottest club, and I never have 
a good answer. Then they quickly realize, Oh, you're just this boring dude, a boring, lanky dad from 
the Midwest. And so after about five seconds, it's always a letdown. I'm like, "I don't know! I don't know what to tell you! Go online and check it out yourself, maybe?" [
Laughs
]
So clubs aren't your scene?
My scene is my couch. And a bunch of Criterion DVDs.
The Skeleton Twins
opens Friday, September 12 at select theaters.
Watch the trailer for The Skeleton Twins
br>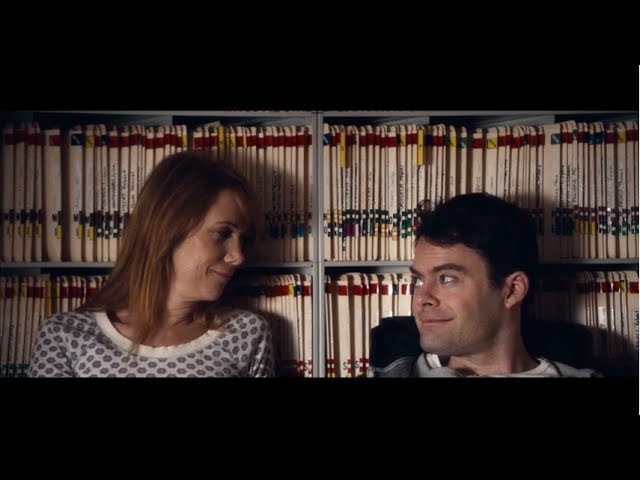 Read our review of The Skeleton Twins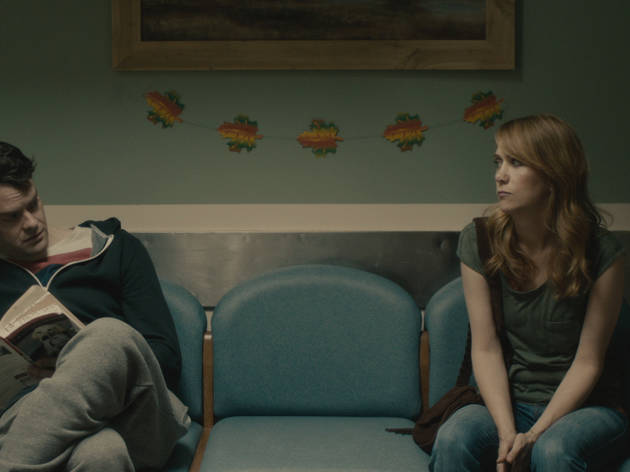 For several more seasons, Bill Hader could have been SNL's adorable club kid Stefon—and Kristen Wiig the cringingly competitive Penelope—and no one would have complained a bit. Props, then, to the filmmakers behind this uneven yet affecting indie for giving these ex–TV regulars a pair of roles that allow them to stretch into unexplored dramatic territory (and, you know, be funny once in a while).

Read the full review of The Skeleton Twins