Sundance 2012 halftime report
Rural fantasies, power trips and personal crises color the fest's first half.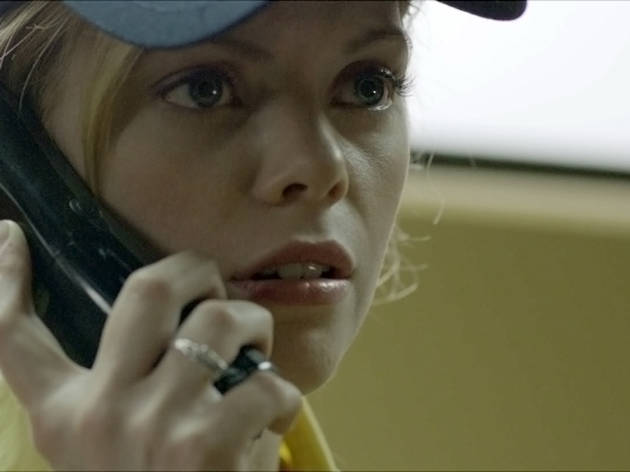 Things fall apart: That's the message coming from the 2012 Sundance Film Festival as the event eases out of its opening weekend. We don't mean the fest itself, which delivered the usual cine-communal fervor you expect from the annual Park City get-together. Robert Redford still shows up to extend his Zen-cool musings on supporting independent artists; opportunistic red-carpetbaggers still turn Main Street into a crowded bazaar of brand-name distractions; and the shuttles still take the least efficient route to get you where you're going.
RECOMMENDED: Read our full coverage of Sundance Film Festival
No, we're talking about the sense of ongoing breakdown that's cropped up in the movies themselves. Several entries were preoccupied with our struggling economy—no surprise there—and the topic showed up explicitly in everything from Nicholas Jarecki's celebrity-crammed thriller Arbitrage to pop docs like The Queen of Versailles, which follows the financial free fall of Florida billionaires David and Jackie Siegel.
But even films like Benh Zeitlin's Beasts of the Southern Wild, a backwoods fairy tale about a six-year-old named Hushpuppy living in a junk-strewn Louisiana landscape, show a societal fringe impacted by recessionary collapse. The first big conversation starter of the fest, this mix of lyrical interludes and rural fetishization split opinions from the get-go; rabid fans (Team Beasts?) argued with naysayers on Twitter and in theaters ad nauseam over this faux-mythic fable's merits. Let's just say that its Malick-lite attempts at creating poetry out of poverty aren't for everyone.
Nor for that matter is Compliance, a chillingly brilliant look at what happens when the social contract is breached. Based on a true story, Craig Zobel's film dramatizes a hoax phone call to a fast-food restaurant: A man, claiming to be a cop, accuses a 19-year-old female worker (Dreama Walker) of stealing money from a customer. The police officer informs the manager (Ann Dowd) that his team will be by soon to arrest the perp, but could the boss keep her locked up in the back office until they get there? What follows is a nightmare that suggests some people will follow orders from any alleged authority—even if it means they're committing sexual assault. Compliance is a 180-degree turn from Zobel's gentle 2007 road movie, Great World of Sound—in its questioning of how we might chuck our moral compasses out the window on a whim, the movie gave way to a volatile Q&A after its world-premiere screening. It's easily the highlight of the fest so far.
The other two gems of Sundance 2012 (up to now, at least) focus on breakdowns of a more intimate nature: Ira Sachs's Keep the Lights On charts the gradual dissolution of a gay couple's nine-year relationship. The film's tenderness regarding its volatile love affair—depicted at both its highs and lows—only makes the long goodbye more heartbreaking. A similar feeling comes from For Ellen, So Yong Kim's quiet character study about a rock musician (Paul Dano) reaching out to a daughter he never knew. It confirms that the Treeless Mountain director is close to peerless in terms of using atmosphere and actors to bold effect—and is a reminder that picking up the pieces doesn't always equal a happy ending.
Follow David Fear on Twitter: @davidlfear
Read our daily dispatches from the Sundance Film Festival