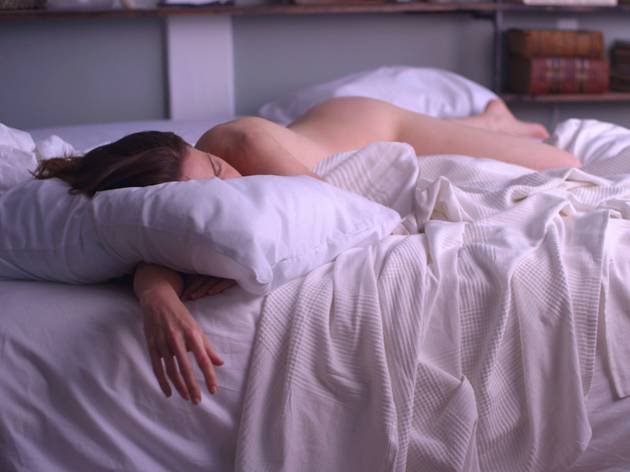 Sundance Film Festival 2013: Concussion and Fruitvale
Two left-field hits cap our daily Sundance coverage.
The advantage to staying to the near-end of Sundance is that, having caught your first rounds of can't-miss competition entries and big-name premieres, you get the chance to start catching up on the smaller titles that people have been crowing about. This is the benefit of post-screening(s) buzz—a certain number of "Oh my god, you gotta see this!" films start making themselves apparent, chatter around them reaches a fever pitch and suddenly, your curiosity is piqued. And luckily for me, two of these were screening on my last full day here.
RECOMMENDED: Read our full coverage of Sundance Film Festival
Hot lesbian sex was the go-to mantra surrounding Concussion, writer-director Stacie Passon's debut about a suburbanite (Robin Weigert, known to Deadwood fans as The Greatest Calamity Jane Ever) who starts dabbling in the oldest profession in the world. Seriously, any time the film was brought up in conversation, someone—gay, straight, bi-curious, animal, vegetable, mineral—would inevitably mention the woman-on-woman action, before eventually getting around to saying that Weigert is terrific. It should have been the other way around: The work that the actor does here, whether it's suffering from middle-aged, married-life malaise or finding her inner alpha belle de jour, is what truly gets your pulse going.
Stifled by a life of spin classes, kid pick-ups and being taken for granted, libidinally and otherwise, by her lawyer wife, Weigert's Abby impulsively decides to answer an add for a dodgy paid hook-up. A contractor friend that's helping her fix up an NYC loft gets her in touch with a more professional escort service—one that thinks she could turn a few tricks herself. Soon, she's leading a double life as a Sapphic seductress. It's only a matter of time before that straight housewife (Sons of Anarchy's Maggie Siff) who keeps catching Abby's eye ends up on her client list.

The notion of watching someone finding liberation in prostitution, as well as the inevitable losing of one's self as they tumble down a double-life rabbit hole, would be harder to swallow were it not for Weigert. Her contributions here can't be underestimated, and she carries the full arc of this film—from harried housewife to hot-to-trot harlot to who-am-I-again? head case—on her toned shoulders. Mostly, she allows this drama to tap into a vein of female desire that you don't normally see on screen; yes, the sex is steamy, though not graphic or gratuitous, and she lets you see how these encounters are opening up a side of Abby she wasn't aware of. If some of the film's femcentric touches feels slightly forced (don't forget to name-check Simone De Beauvoir and Louise Bourgeois), nothing about Weigert's performance comes off as fake. She gives Concussion its impact.
It wasn't surprising to hear that the film was acquired by The Weinstien Company's Radius imprint after its first few screenings; it was momentarily shocking to find out that they'd also acquired the critically praised Fruitvale as well. At least, it seems uncharacteriistic until you've seen the movie—and then you realize this right in TWC's attack-the-heartstrings sweet spot. A dramatization of the 2009 shooting of Bay Area resident Oscar Grant by a BART cop, Ryan Coogler's movie also revolves around another strong turn by a TV actor—Michael B. Jordan, a veteran of The Wire and Friday Night Lights—and a central character who's struggling to find out who he is. But as the film leads up to that fateful night, every opportunity to milk a tragic moment or overplay an emotional response (really, you had to kill a dog?!) is grabbed with both hands. Still, you can see why people have singled Coogler out. He's got chops; once he realizes how to temper his storytelling with a bit more nuance and not pitch everything at tsunami-wave level, he'll be one to watch. Consider this a baby step.
Follow David Fear on Twitter: @davidlfear
Check out the rest of our Sundance Film Festival 2013 coverage