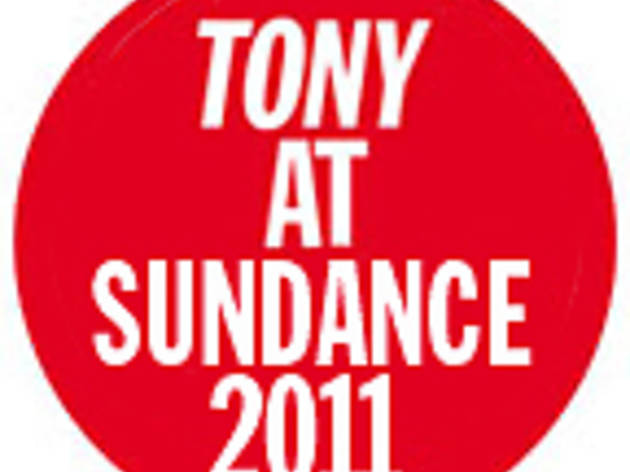 Sundance: The final round-up
Now that the dust has settled, the deals made and the awards given out (kudos to Like Crazy, an indie rom-com that most folks seemed ambivalent about, for nabbing both the Grand Jury prize and a $4 million deal from Paramount), the journalists who've returned from Park City like shell-shocked war veterans can start assessing What It All Meant. There were lessons to be had if you looked for them: Religion, of course, makes for a great go-to scapegoat. The biggest difference between an unruly teen and a domesticated chimp is that one will bite you in the face instead of stab you in the back. If you're an Oscar-nominated actor, it's perfectly acceptable to re-create '70s sitcom episodes as performance art. (For the love of all that's holy, James Franco, will you please take Three's Company—The Drama on the road?) And any movie named Hobo with a Shotgun will indeed feature a drifter with an itchy trigger finger, and oh so much more.
In lieu of an overriding message, however, there were simply the films themselves to contemplate...some good, a few great and a smattering that inspired little more than shrugs. Here, then, are a few thoughts on a half dozen things I saw at Sundance that I wasn't able to get around to in the blog dispatches...and a look at something I unfortunately did not see. I don't regret missing Red State, Kevin Smith's fundamentalist horror flick, as there were no press screenings; tickets for the film's two showings were slightly rarer than Faberg eggs, if not as valuable; and virtually everyone I know who caught the Sunday night premiere walked away pinching their nostrils. But I was truly miffed that I'd blown the chance to see Smith's marathon-length postscreening tirade, in which the director railed against the indie film industry's skewed economics, alienated half of the the crowd and auctioned the film off to...himself. Thankfully, someone posted this epic rant on YouTube; we may all now bask in its bat-shit Smith-sonian glory. Enjoy.
Now for the rest: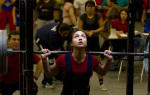 Benavides Born A young, working-class Hispanic woman named Luz (Corina Calderon) fights to make a name for herself in the dog-outsquats-dog world of Texas's backwaters power-lifting circuit. It's almost as if someone fed generic information through a Sundance-movie software program—regional ethnic struggling plus left-field sports story—and this was what got spat back out. The early doclike scenes of Calderon's diminutive dynamo grunting her way through training sessions are admitedly compelling, and credit cowriter-director Amy Wendel for avoiding the standard root-for-the-underdog route by switching gears at the halfway point. Regrettably, that's also when this drama loses its focus, which no amount of arson, impromptu raps about the Lone Star State or illegal-alien saving can bring back. Earnest attempts at understanding subcultures always get you points at the festival, as do highly charismatic leads; once Wendel figures out how to integrate a story that's free of clichs or confusion as to where it's going, she'll have a real heavyweight on her hands. Grade: B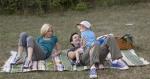 The DetailsWe've been waiting for someone to find a way to properly subvert Tobey Maguire's boy-next-door charm for a while now (and for those of you that just yelled out "But what about The Good German?," our answer is subvert, not pervert). If nothing else, Jacob Aaron Estes's tale of a golden-boy doctor whose home-improvement project gets disrupted by vandalizing raccoons certainly succeeds in methodically exposing its handsome hero as a venal, venomous son of a bitch. Those pesky mammals are just a catalyst for Maguire's eventual moral free fall into adultery, corruption and something that rhymes with schmurder, all of which Estes uses to build to a showstopping confessional scene. (After relating a third of the plot's horrific misdaventures to wife Elizabeth Banks, Maguire informs her, "That was the good news.") So what's up with the shotgun-scatter approach to tone, where a wry John Irving--like musing on karmic scales bumps against a wobbly black comedy featuring Laura Linney's screeching-gorgon neighbor? The small things work on their own; pity they never add up to a truly big picture. Grade: B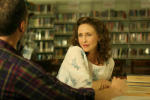 Higher Ground Actors who dabble in directing usually end up turning these detours into complementary side careers (see Eastwood, Clooney, Redford) or just keep adding to a long list of Hollywood vanity projects (see too many star-teurs to mention). Vera Farmiga's behind-the-camera debut suggests she has the potential to skew toward the former; there's a keen eye and smart sensibility at work in this tale of a born-again Christian woman continually bumping up against her faith. Yes, the fact that Farmiga also plays this role and milks it for every ounce of pathos and personal growth it's worth would suggest that she's stacking the deck here, but she's equally as charitable with her fellow actors (Joshua Leonard, Norbert Leo Butz and Dagmara Dominczyk all do equally strong, stellar work) and has a knack for adding cinematic touches without being overly showy. It's also one of few films at this year's Sundance to treat religion with a bit of balance, showing how it can be sustaining to folks even as it acknowledges the flaws and constrictions of a live solely lived for the Lord. Even if its ending feels misguided (so religion is often used to hold women down, but now it's suddenly...liberating?), Higher Ground suggests Farmiga has indeed found a second calling. Grade: A-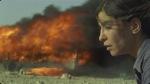 Incendies A surprise hit at last year's Toronto Film Festival, Denis Villeneuve's familial drama rode into Sundance on a wave of hype; for once, the exorbitant praise was justified. A woman leaves an odd request in her will for her two grown children: The daughter must find their long-absent father, and her twin brother must seek out a sibling neither of them knew they had. As Villeneuve keeps cutting between the mother's younger self (an extraordinary performance by Lubna Azabal) and the duo's present-day quest, tiny details bubble up to the surface—all of which culminates in one fucked-up whopper of a revelation. We won't spoil the surprise, though we will reveal that (a) no film has made more haunting use of Radiohead's "You and What Army" and (b) the Canadian director may have just vaulted himself to the country's top-tier ranks of filmmakers not named Cronenberg. Sony Classics will be releasing the film in late April. We apologize that you have wait that long to see it. Grade: A

Life in a DaySure, it may essentially be a Koyaanisqatsi for the amateur set, but Kevin Macdonald's open-call cine-experiment—the Scottish director asked YouTube users to submit filmed snippets of one day in July and collected clips from around the globe—actually makes good on its promise. You get a 360-degree view of a single 24-hour span, seen through the prism of a thousand points of view. The tiny, mundane glories of humanity are treated like universal gospel (everybody laughs, and cries, and looks like shit in the morning), though this time capsule actually works better as a tribute to the power of montage than it does to collective filmmaking. Repetition begets a trancelike rhythm for even the most banal of activities (who knew that toliets flushing around the world could act like techno music?), and the movie's real hero, editor Joe Walker, finds stunning connections in the pairing and multiple-partnering of very disparate images. It may ultimately be undone by its highly formulaic structure, but Life in a Day leaves enough of an impression to permanently tint your view. Grade: B+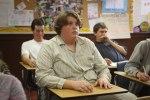 TerriFolks may have thought Momma's Man was semiautobiographical (the perils of shooting in the family loft and of casting Ma and Pa as your protagonist's parents), but Azazel Jacobs's follow-up to his breakthrough film surprisingly feels even more personal. No one, of course, would dare mistake the director for his titular hero: a large, heavyset teen with a penchant for wearing pajamas to school and provoking the mockery of his fellow students. Yet there's a tenderness and an evenhandedness to how the movie treats its misfit kid (not so pathetic as to be unsympathetic or glamorized as some sort of hip, misunderstood outsider) that suggests Jacobs truly gets who Terri is: He's both unique and pretty fucking weird. Comparisons to Freaks and Geeks were rampant at the fest, but the movie's uncomfortable-yet-sweet mood—especially during a long sequence involving a young woman Terri has a crush on and a bottle of whiskey—is sui generis. Casting semi-unknown Jacob Wysocki as the eponymous loser was a smart movie, though the coup may be nabbing John C. Reilly as the school's well-meaning principal. Could other actors sell a line like "Cool breeze club—members only, buddy" so beautifully? No, they could not. Grade: A-