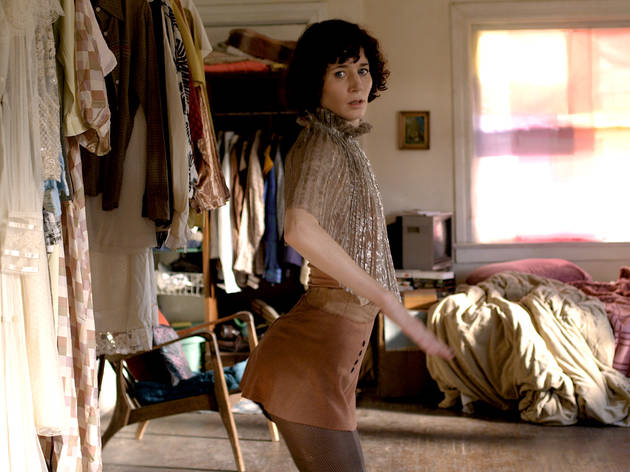 Sundance: Welcome back, Miranda July and Morgan Spurlock
"I've been waiting a long time for this," head programmer John Cooper told the Eccles Theater's crowd, prompting the audience to whoop loudly; they, too, had apparently been itching for a new Miranda July film as well. Hey, whatever gets you going, right? Personally, her work has always struck me as too cute for its own good, the sort of childlike New Sincerity that makes the performance artist's screen projects seem like cinema du McSweeney's. You either dig the uber-irony of Me and You and Everyone We Know, or you find such aggressive tweeness cloying.
RECOMMENDED: Read our full coverage of Sundance Film Festival
July's self-consciously oddball sensibility is indeed present in The Future, her delayed follow-up to 2005's Me and You; the first thing you hear is a nasal narrator whispering non sequiturs, which turns out to be a kitty cat with a mangled paw. (Where did I put that insulin shot?) Then a curious thing starts to happen: Her nerd chic pose slowly recedes into the background. A sense of darkness creeps into the proceedings. Weirdness still reigns supreme (before the credits roll, someone will perform a dance in a stretchy yellow shirt named "Shirty" and another character will have a conversation with the moon). But the filmmaker now infuses her quirkiness with sorrow and beauty. I have been converted. It's one of the best things I've ever seen in Park City. Movies like The Future are the reason I go to Sundance.
The set-up is simple, if still characteristically skewed: A kids' dance instructor (July) and her boyfriend, a tech-support phone jockey (Hamish Linklater), decide to adopt a cat. Said feline, i.e. our narrator, has a broken limb and has to stay in a shelter for 30 days. It dawns on the couple that they will be responsible for this animal—something the duo equates with being the end of days of wine and roses. So they quit their jobs, declaring that they will fulfill all of their goals in a month. Things do not go well.
By the time July's character has shacked up with a single father, The Future has morphed into mournful essay on how fleeting time is, and how it doesn't heal all wounds so much as promise fresh ones to come. Things change, people fall out of love, choices are made that keep inspiring ripples of regret—that the takeaway is couched in magical realist touches and left-field humor doesn't make it any less bleak or moving. Even that "Shirty" dance will leave you in an emotional tizzy. Suddenly, I can't wait to see what July does next.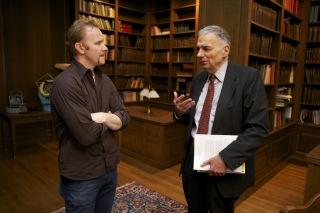 After Morgan Spurlock's last Sundance entry, the glib and solipsistic goof Where in the World is Osama Bin Laden? (2008), most of us were becoming a little tired of his gonzo shtick. Thankfully, Spurlock's new doc—The Greatest Movie Ever Sold—is a good deal better than his Middle-Eastern road-trip flick, if still mondo problematic. Out to expose the insidious practice of product placement in movies (so this needed to be dragged out in the light, huh?), Spurlock hatches a clever plan: Make a "doc-buster" that's both completely sponsored by corporate products and totally transparent about its blatant shilling. The product placement is the entire movie.
The longer we watch the filmmaker pitch his idea to sponsors while including silly commercials and plugs for his patrons, the more you wonder what, exactly, he's trying to prove. Getting movers and shakers to admit that people essentially buy ad space on TV shows and in movies isn't news; don't most viewers already realize that this is both prevalent and questionable? Yes, this essay on how branding has taken over everything is funny—you won't look at Mane & Tail Shampoo the same way again—but The Greatest Movie Ever Sold starts to resemble that wave of anti-advertising, in which ad agencies sell you things by mocking how ridiculous commercials are. The brand that's being sold here, of course, is Spurlock himself, positioned as a media muckraker...a kinder, gentler Michael Moore. Decent movie or not, I'm not sure I'm buying it.