The highs and lows of Tom Cruise
He's the most successful movie star of his generation… but is there more to Tom Cruise than a winning smile?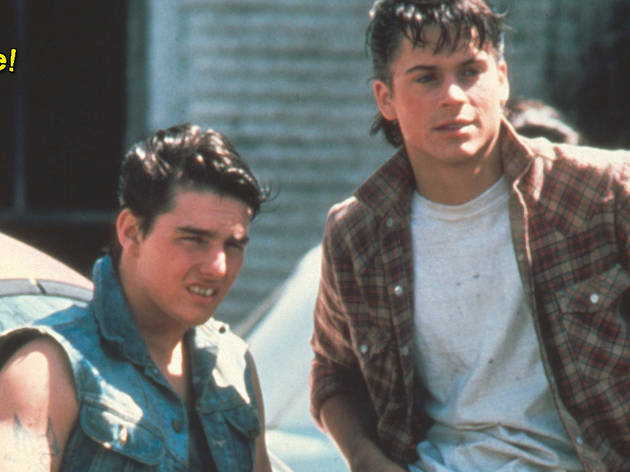 1/20
It wasn't his first movie, but the first time Tom Cruise made any kind of impression was as a 21-year-old alongside Matt Dillon, Rob Lowe and Emilio Estevez as the members of a startlingly good-looking gang of 1950s teen tearaways in Francis Ford Coppola's wistful coming-of-age flick. Read review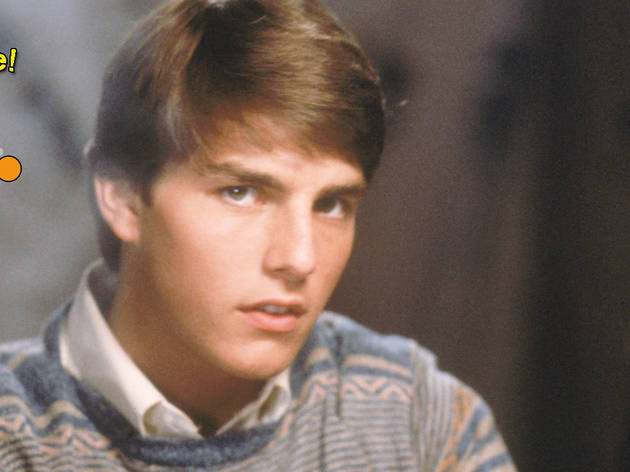 2/20
You'd never get away with the subject matter now—which is probably for the best—but Cruise got his first big lead role as the spoiled high-school rich kid who becomes a pimp. That the film is bearable at all is largely due to his winning grin. Read review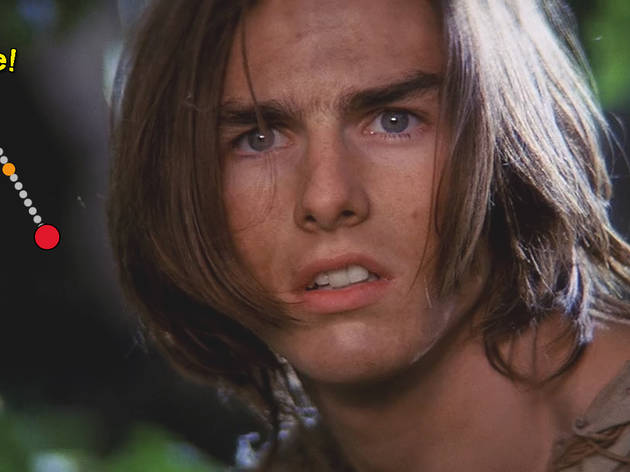 3/20
Tom's leading turn as the naïve, hippy-haired hero of Ridley Scott's winsome, disastrously received fantasy flop almost derailed the actor's career before it had even started—but luckily, he'd already signed up to play a certain ace jet-pilot… Read review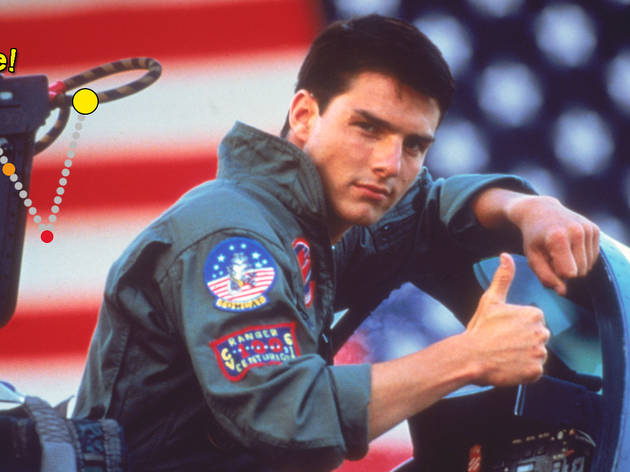 4/20
It was the mid-1980s, the era of self-love, sparkling steel and synth-rock—and all three were lovingly combined to create the explosive all-American adolescent fantasy Top Gun, the film that gave a nitro burst to Cruise's career. Read review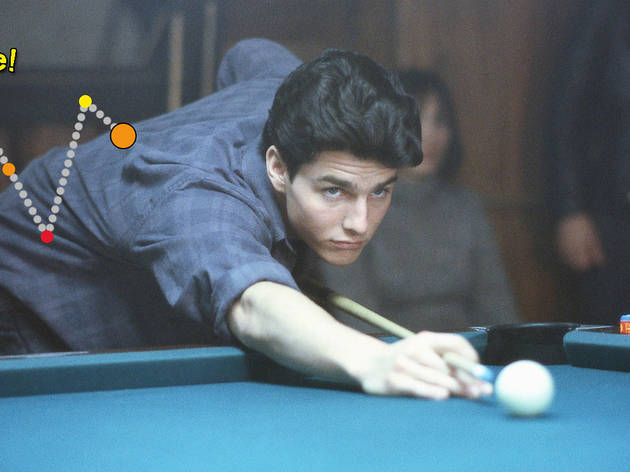 5/20
Cruise tried his hand at "proper" acting as the young pool shark in Martin Scorsese's Oscar-nominated sequel to cue-ball classic The Hustler (1961). He may have been left in the shade somewhat by co-star Paul Newman—but hey, there's no shame in that. Read review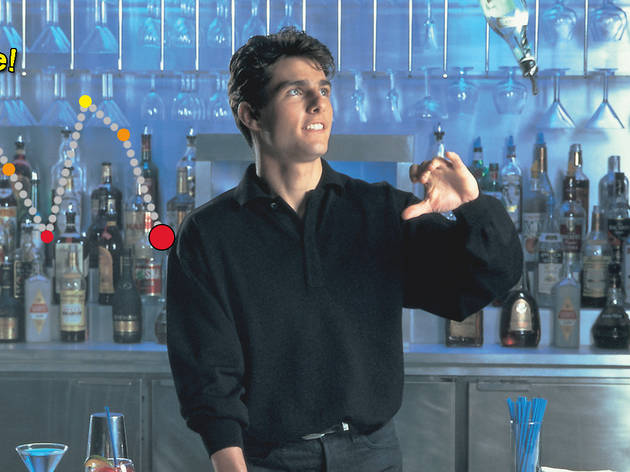 6/20
Tom's cheeseball highlight, this is the movie that turned a million bartenders into hot property just because they could juggle a martini shaker. Again, Tom's innate charm makes it a hard movie to hate. Read review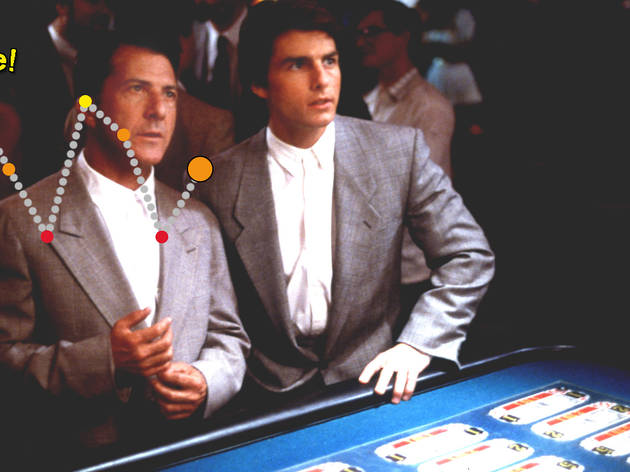 7/20
Tom plays the straight man to Dustin Hoffman's autistic savant, and shows he can suppress his showboating tendencies in the service of a fellow performer. But it wouldn't be long before he started wanting some of that Oscar glory for himself… Read review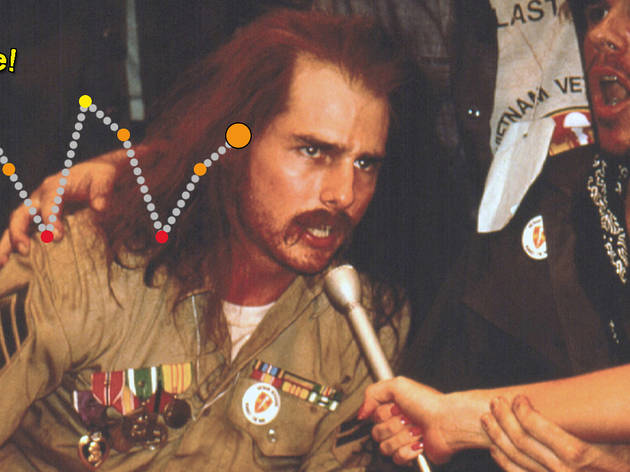 8/20
Tom goes for broke as crippled Vietnam veteran Ron Kovic in this subtle-as-a-brick biopic from director Oliver Stone. Cruise's performance is rock solid, but there are a few moments when you expect him to start yelling, "Check me out! I'm acting!" Read review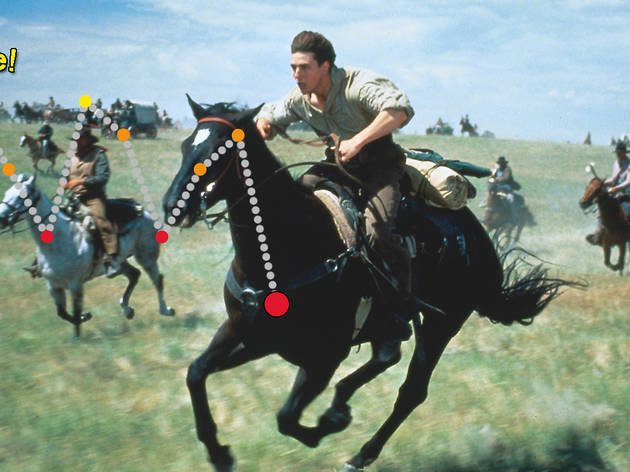 9/20
Ah, begosh and begorrah, what's your man doing now? Irish accents have always wrongfooted the Hollywood elite, and this dire tale of immigration to the promised land of America was no exception. Still, 30-year-old Tom's new bride Nicole Kidman didn't fare much better. Read review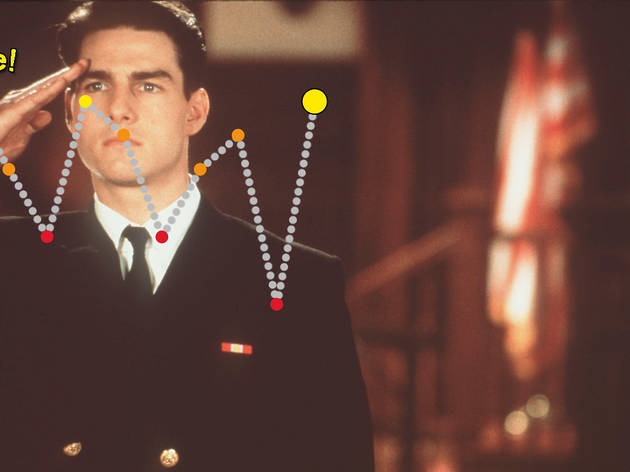 10/20
Altogether now: "You can't handle the truth!!!" Jack Nicholson may have got the flashier role, but Cruise's turn in this snappy military potboiler scripted by the mighty Aaron Sorkin was so mature and professional that he basically just repeated it in The Firm the following year. Read review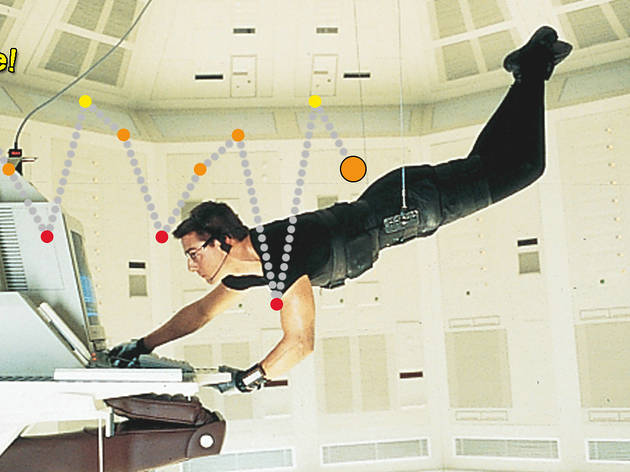 11/20
The Yanks wanted their own James Bond, and who better to fill the role than our Tom, with his breezy charm, all-American grin and total lack of any sense of moral ambivalence? The sequels have been patchy, but this first installment was a hoot—the heist sequence has become a classic. Read review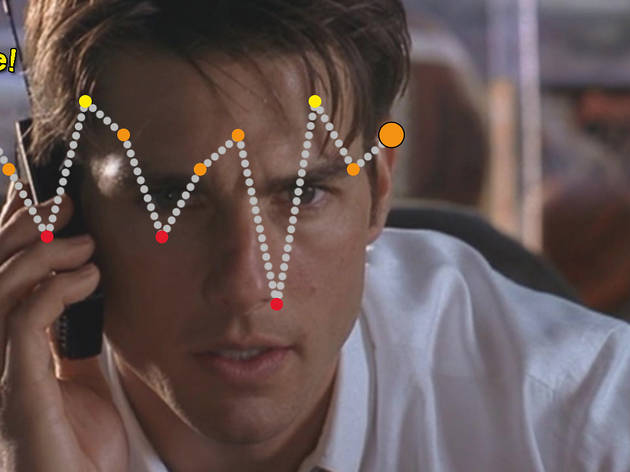 12/20
Tom gives perhaps his most charming, self-examining performance as the manipulative sports agent who has a crisis of conscience and loses his job in the process. Cameron Crowe's script is pin-sharp, and Cruise doesn't overplay the cheesy charm. Well, mostly. Read review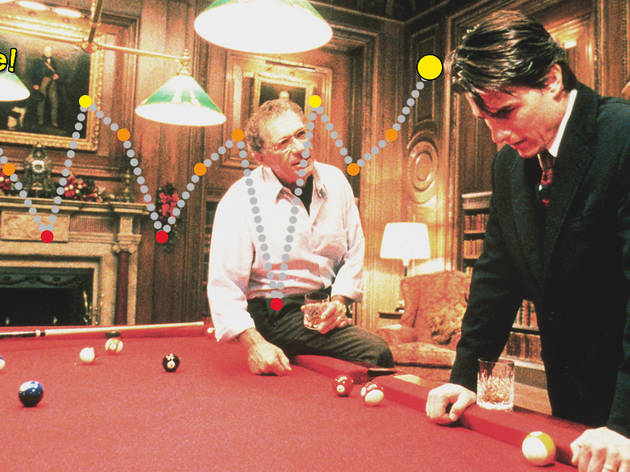 13/20
It took years to complete, but director Stanley Kubrick's icy, clinical study of a marriage in freefall was well worth the wait. Cruise's performance is polished, cautious and remote, but it fits the tone of the film perfectly. Read review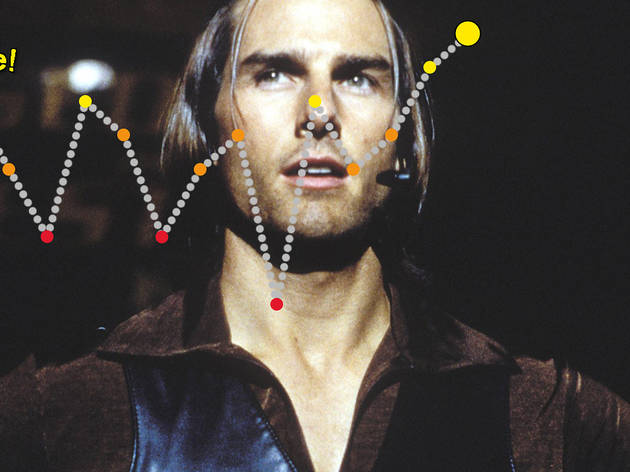 14/20
Cruise's finest performance to date, and the best film he's ever been in. As self-help guru Frank TJ Mackey, he's electric, charismatic and totally repulsive all at the same time. He explodes his own screen persona into a shower of bile, tears and other bodily fluids. He's never been as brave. Read review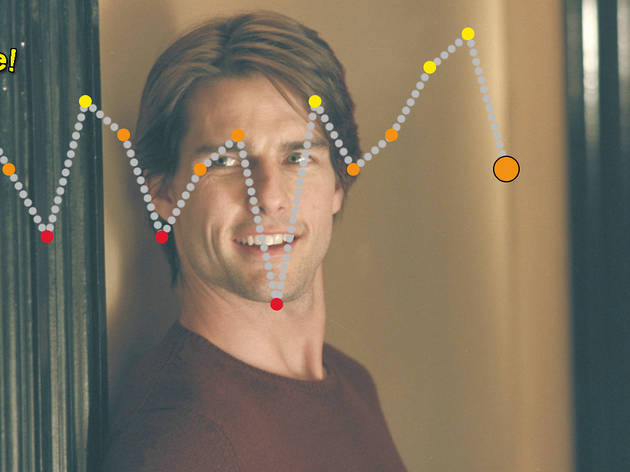 15/20
Cruise reteamed with his Jerry Maguire director Cameron Crowe for this odd, slightly off-putting anti-romance about a selfish publisher suffering from a mysterious ailment. It's certainly one of his most intriguing, unlikely roles. Read review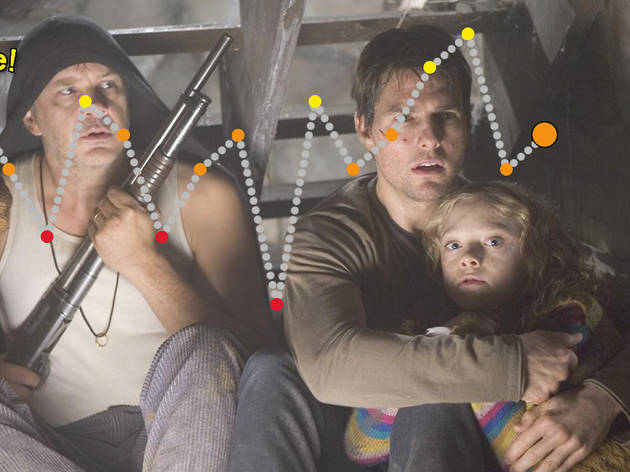 16/20
By now, Tom, in his early forties, had established a workable career formula: one big movie a year, plus the occasional public appearance in which he attempted to duck gossip about his personal life. Steven Spielberg's enjoyable sci-fi tale sees him commanding the screen without really breaking a sweat. Read review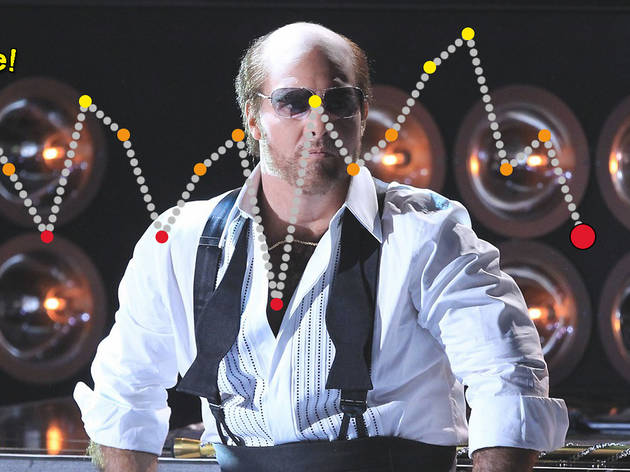 17/20
With this largely rotten behind-the-scenes comedy, Tom veered from his established trajectory with an unannounced cameo. Amazingly, his loopy turn as a money-grubbing film producer proved the film's highlight. Turns out Tom could make us laugh! Read review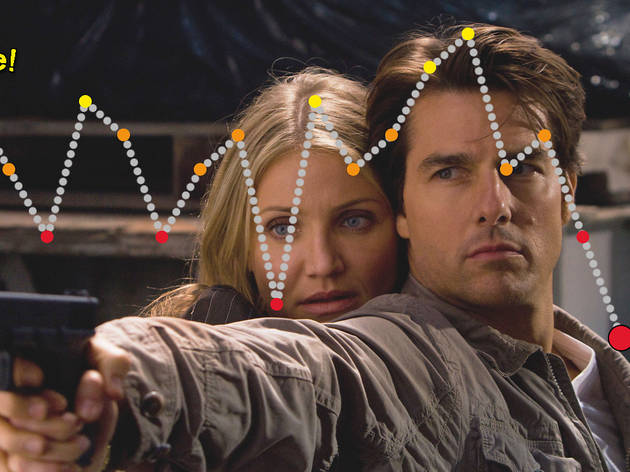 18/20
Flushed with the viral success of his Tropic Thunder cameo, Tom took another chance to tickle the world's funny bones with this knockabout spy comedy. The result was probably the worst film of his career, a charmless adventure in the Hudson Hawk mold. Read review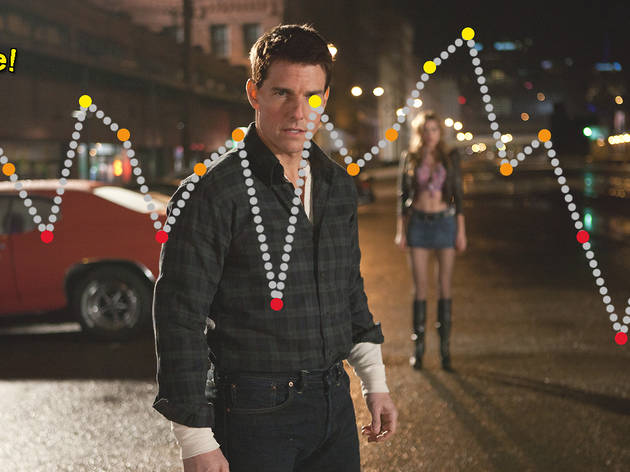 19/20
Wisely abandoning his comedy career, Tom instead took on the scowling, stomping role of hyper-intelligent homicide investigator Jack Reacher in this diverting but dull thriller. A sequel is on the way, Jack fans… Read review
20/20
Tom's second sci-fi flick in as many years (following last year's equally okay Oblivion) is a big-budget, high concept affair that has a lot of fun with Tom's matinee-idol persona. But how long can he keep up this one-middling-blockbuster-a-year schedule before his fans get bored? Isn't it time Tom tried to surprise us again? Read review
Look up "megastar" in the dictionary, and you're likely to see Tom Cruise's face grinning back at you. But how did this Hollywood icon make his name and win his fame? As his new movie
Edge of Tomorrow
hits theaters, we look back at the soaring highs and smirking lows of the world's most powerful actor.
Click through the slide show below to see an expanding graph of Cruise's highs and lows.