The best Jersey City hotels
You didn't come for the city but you'll stay for the bargain and the views at these Jersey City hotels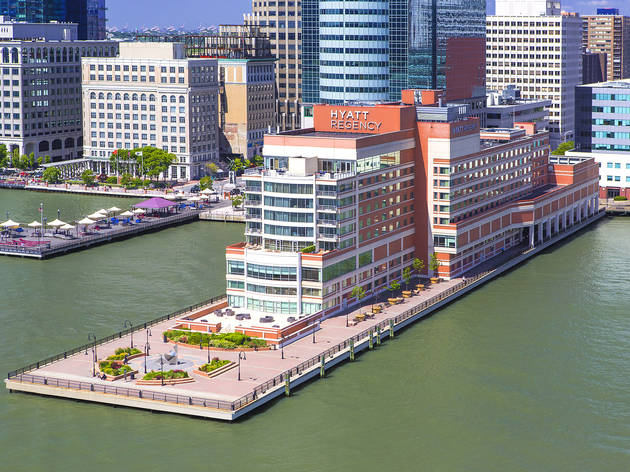 Jersey City—and Jersey City hotels— are probably not on too many bucket lists of vacation destinations. While it has a vibrancy and historical appeal all of its own, the chances are if you're looking to stay here, it's likely these reasons: 1. you are either on a business trip; 2. looking for a cheaper alternative to Manhattan room rates; 3. waiting it out for an early-morning flight from Newark; or 4. stopping over for a game at MetLife Stadium. Might we suggest another reason—the best goddamn view of Manhattan you'll ever see! Plus, it's a short commute over the Hudson to explore the best Manhattan restaurants and the best Broadway shows. Whatever the reason for being here, JC offers a variety of different properties, rooms and rates worth checking out.
RECOMMENDED: Full guide to the best hotels in NYC
Looking to explore the neighborhood?
Hop over the Hudson to discover all the incredible things Jersey City has to offer, from parks to bars and restaurants
Read more