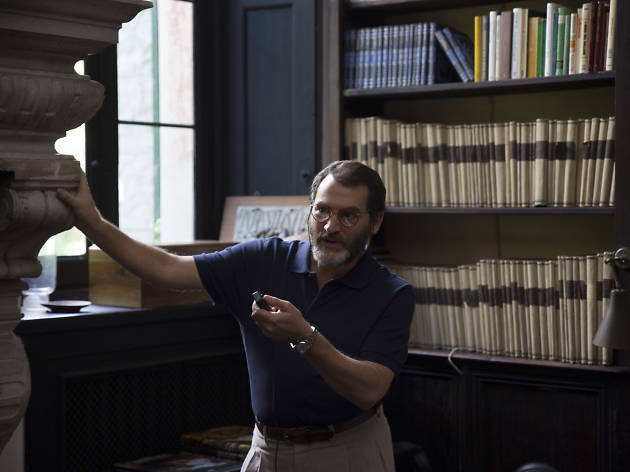 Actor Michael Stuhlbarg on playing the dad of the year
With his heartbreaking turn in the coming-out drama Call Me by Your Name, he enters the film pantheon of proud parents
Soft-spoken and a touch awed, Michael Stuhlbarg still can't believe the good luck he had in 2009 to land the role of a character cursed with Job-like fate. "When the Coens cast me in their movie, my life took a huge turn because all I had really done was theater up to that point," Stuhlbarg, 49, says of his experience on A Serious Man, the cosmically dark masterpiece in which the actor, playing the besieged Minnesota patriarch Larry Gopnik, shrank under a storm of professional and personal ruin. Since that breakout performance, Stuhlbarg has willingly signed up for similar ills on TV's Fargo, made a pass at Cate Blanchett in Blue Jasmine and even played a mouthy extraterrestrial in Men in Black 3.
But there's a sense of symmetry to Stuhlbarg's latest triumph—certain to bring him awards-season heat—as the quietly attentive father of an intelligent teen, Elio (Timothée Chalamet), in director Luca Guadagnino's Call Me by Your Name, a euphorically generous, sun-dappled gay romance set in 1983 Italy and based on the beloved novel by André Aciman. "It hasn't been a conscious decision on my part!" Stuhlbarg insists when asked if he likes playing dads. "Professor Perlman has his own loves, his own interests, his own desires, his own backstory, and he just so happens to be a voyeur to his son's story during one of the most important summers of Elio's life."
The movie, a Sundance Film Festival revelation that brought viewers to their feet in tears, marks the continued success of Guadagnino, a filmmaker of refreshingly adult tastes who is behind sexy thrillers I Am Love and A Bigger Splash, both of which starred Tilda Swinton. Call Me by Your Name takes place at a rustic mansion, a place of alfresco meals, curtains billowing in the breeze and secret appetites triggered by the arrival of the brazenly confident Oliver (Armie Hammer), an academic and houseguest with a penchant for short shorts.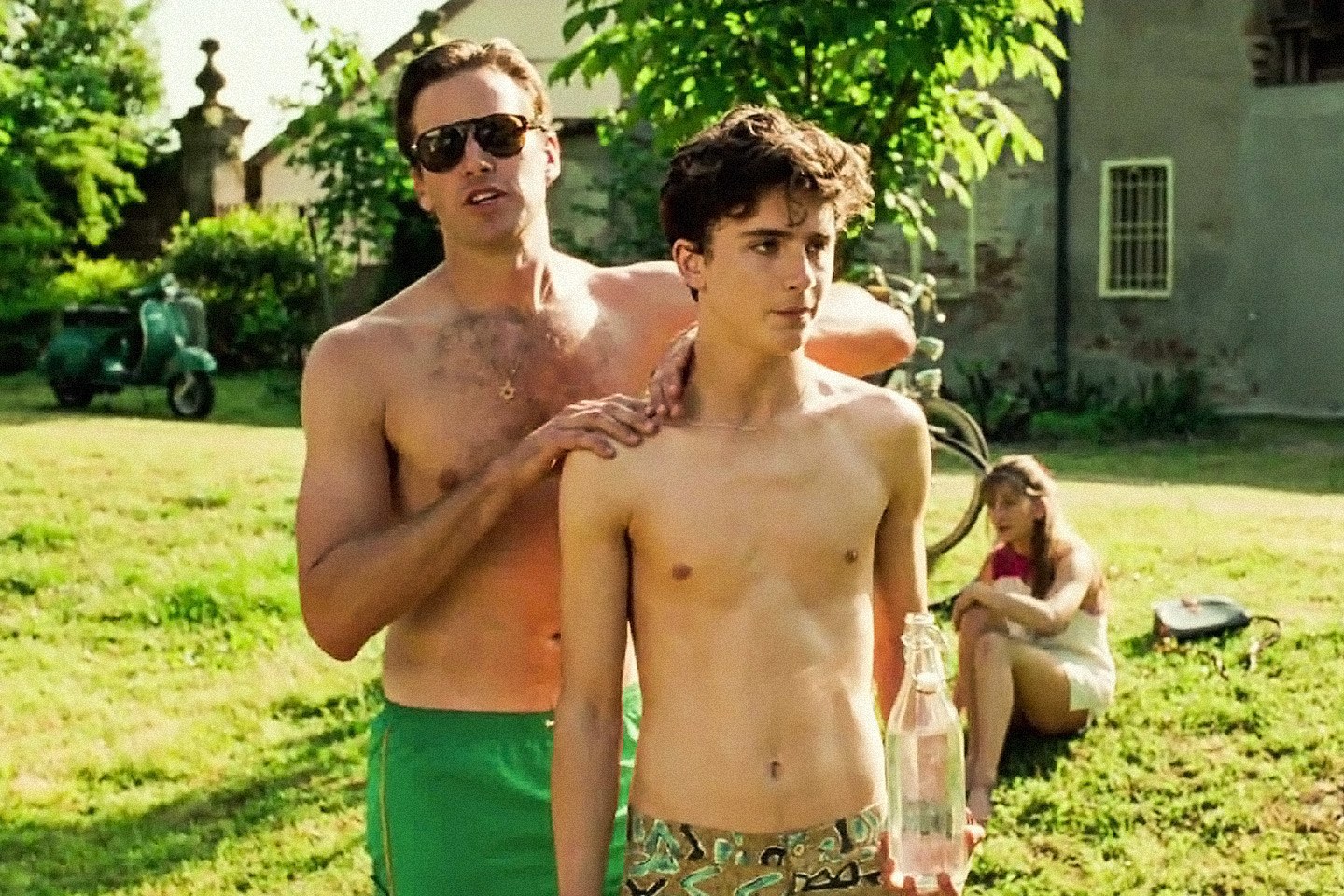 Hammer (left), Chalamet (right)
"He casts a spell among us," Stuhlbarg says of Hammer's character, a seducer and charmer. "And any parent who loves their child wants them to have a full experience of living." Stuhlbarg's climactic monologue (the stuff of which Oscars are made of) is the fall's greatest cinematic gift. "He's saying to his son: Life is special and life is yours, and your life is going to be different from anyone else's. I just think he's delighted that his son has felt something so profound, no matter who he has feelings for. I love that."
Call Me by Your Name opens Nov 24.
Check out our review to Call Me By Your Name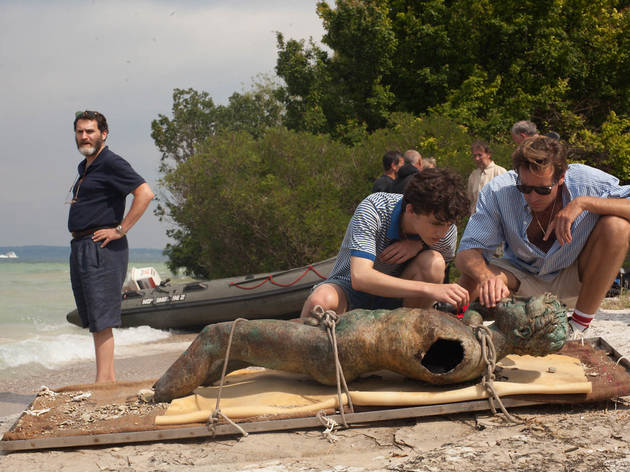 This voluptuous coming-of-age gay romance transports us not only to northern Italy, but to a lazy summer's exchange of books, fruit, glances and power.