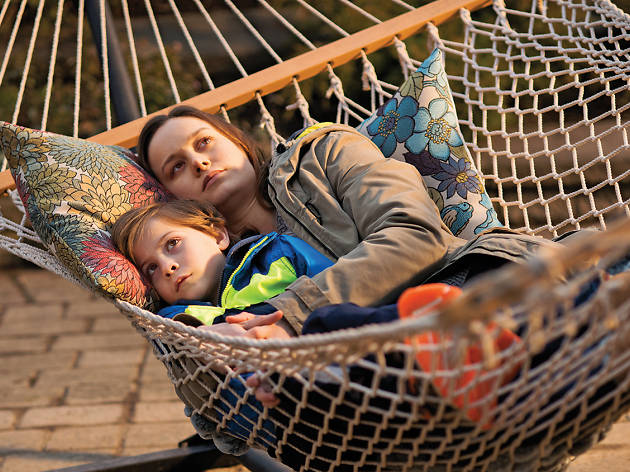 Brie Larson on limitations, freedoms and the performance of a lifetime
The Short Term 12 actor brings bone-deep commitment to an unthinkable ordeal in the abduction drama Room
After breaking out with her finely empathetic performance in 2013's Short Term 12, Brie Larson hinted at unusual promise—even within a generation of fierce up-and-comers that includes Jennifer Lawrence and Shailene Woodley. Making good, Larson has all but owned the fall's awards talk with her nuanced turn in Room, a harrowing tale of captivity in which a mother and her small child endure seven years of captivity in a soundproof suburban shed. We sat down with the actor, poised and thoughtful in the midst of a swirling Oscar campaign.

How old is your character, Joy, supposed to be when she's kidnapped and imprisoned?
Lenny [Abrahamson, Room's director] spent a lot of time tacking the backstory down. But I could never really decide, because I found both to be so depressing: She was either a senior in high school or maybe just starting college.

Both are devastating. What else can you tell me about the character then?
I imagine that her parents were still together—maybe she was one of the few she knew who had parents still together, and that was a point of pride for her. They were her rock. She's an only child. Maybe Joy had been at the cusp of developing the sort of can't-wait-to-get-out-of-here dreams of whatever she wanted to do next.

We learn enough about her—good student, outgoing, athletic—that it becomes a sad mystery how she first fell into the trap.
The thing that I kept coming back to during my research is that a lot of girls would say in hindsight, after dealing with a sexual trauma, that they felt like they couldn't say no. It was a disjointed thing of girls feeling like they were screaming and saying something back, but in fact, they weren't.

This isn't really giving anything away that the trailer doesn't, but Joy escapes early on in the film and she's no longer "nice."
I really wanted to get that into the movie, where she screams at her mom that she's sorry she's not nice anymore. Because I felt a deep infuriation to the fact that women are not being brought up to become in touch with maybe a side that's considered "bitchy." We're not giving them that wild nature.

She's robbed of so much of her life, and we feel that resentment toward her parents.
I don't think that's something that a lot of parents would think to teach to their children, because we would like to believe that we live in a world where that's not a necessary thing. You know, it's "put your napkin in your lap, say please and thank you—that's what's going to get you into a good college." But what about that fire? Stepping away from being fearful of being impolite and standing up for yourself?

Joy's childhood bedroom is also very expressive: handwritten journals, posters of the White Stripes and Radiohead, a private world. How closely were you involved with that?
I sent in so many references to my childhood bedroom. I collaged all over the walls. I picked those posters. I didn't want to see Joy's bedroom beforehand—I wanted the camera to capture my first time seeing it. I trusted our designer so much that I didn't need to micromanage that. But I was constantly emailing him stuff.

It's interesting how universal Room feels, above and beyond the horrible specifics of being abducted. It's more about feeling trapped, then breaking into the unexpected.
Yeah, if it didn't have that, this wasn't going to be right for me. Those girls that we've seen in the news—they become this weird anomaly or a spectacle. We feel obligated to try to get to know them. We want to watch the 60 Minutes special and the Dr. Phil thing. But this movie would be an opportunity to tell something deeper: This is Bluebeard, Rapunzel, Plato's cave. It's not so different from our contemporary lives.

Young Jacob Tremblay is extraordinary in the film.
We became so close—eight hours a day for so many months—that I only knew how to speak to Jacob. He became the person I was safe with, the one who got me. I became afraid of communicating with my peers. It helped.

Outside of your roles, how closely did you work with Jacob on his acting?
I was the closest person, so I could fix the hair, remind him of the shadow, ask him to do it again. Kids don't think of those things. Because I had that level of trust and I knew what Lenny wanted, I could help him get the performance that he wanted. Before I was even cast, I told him: "I've worked with kids on Short Term 12, so trust me, you're going to need someone on your team."

How did you relax after a long day's shooting in the room?
The main thing I did was go to karaoke every night. I would do one song—I wouldn't even drink! "Burn" by Usher, Mariah Carey, an Aaliyah song, Spice Girls.

I see an acting school taking shape!
Exactly! It was something to look forward to, something that opened you up. It was silly and ridiculous, and you get to see other people singing their hearts out. It's a good way to shake it up.

Room opens Fri 16 at local theaters.
Read our review of Room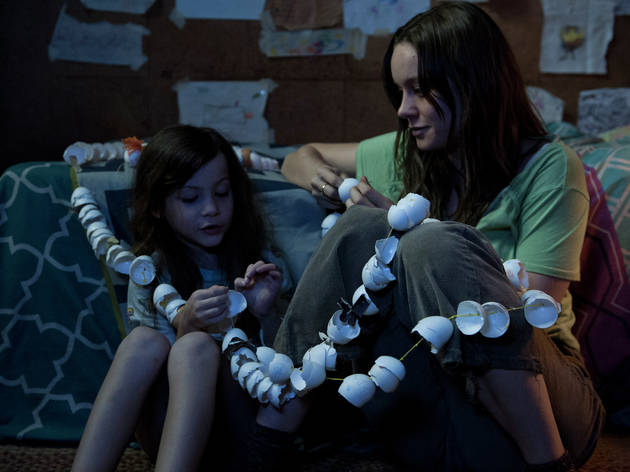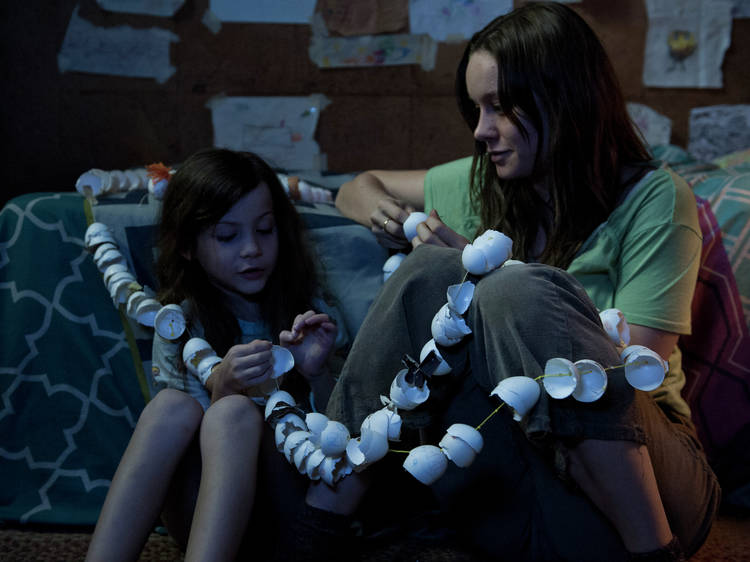 Brie Larson leaps to the front of the Oscar pack with her harrowing performance in this drama about a mom and child locked in captivity.

Watch the trailer for Room