The 50 best road trip songs of all time
These road trip songs will make your next excursion a memorable one, whether you're driving for few hours or a few days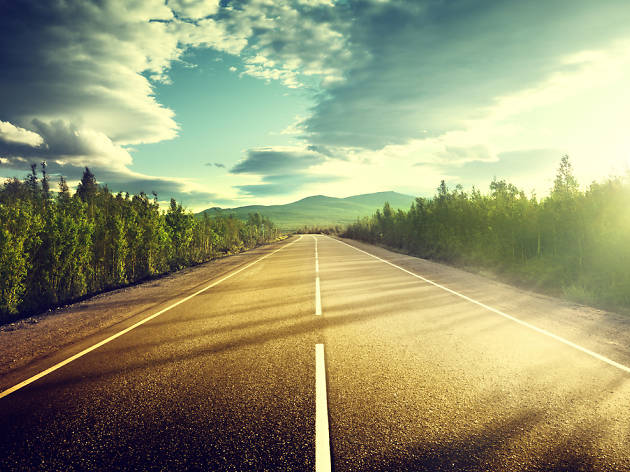 Don't get us wrong—we love the city. But sometimes daytripping to Randall's Island for the season's best summer music festivals doesn't quite satiate your need for liberatory escape. Time to embark on that classic American tradition: the road trip. Of course, you can't drive in complete silence—well, you can, but the very thought is giving us a flat tire—so we've compiled our list of the best road trip songs to get your motors running and kick your highway journey into high gear. Whether you're absconding on a weekend getaway or braving an outdoor adventure near NYC, we have the tunes to keep your engines purring. Crank up classics from the Boss, the Dead and Prince, and blasts from your '90s past courtesy of Sheryl Crow, and of course, songs about America. So grab your keys, call up a few of your favorite travel buddies, roll down the windows, and crank up the dial. Road trip!
Written by Michael Chen, Brent DiCrescenzo, Adam Feldman, Sophie Harris, Nick Leftley, Tim Lowery, Marley Lynch, Hank Shteamer, Carla Sosenko and Kate Wertheimer.
Best road trip songs of all time
Listen to Time Out's 50 best road trip songs on Spotify
Find the best road trips in America
In the mood for a scenic escape? Get your motor running for the most awe-inspiring road trips from coast to coast.
Read more