The 30 best birthday songs of all time
Cue up this playlist of the best birthday songs to soundtrack the big day before you blow out the candles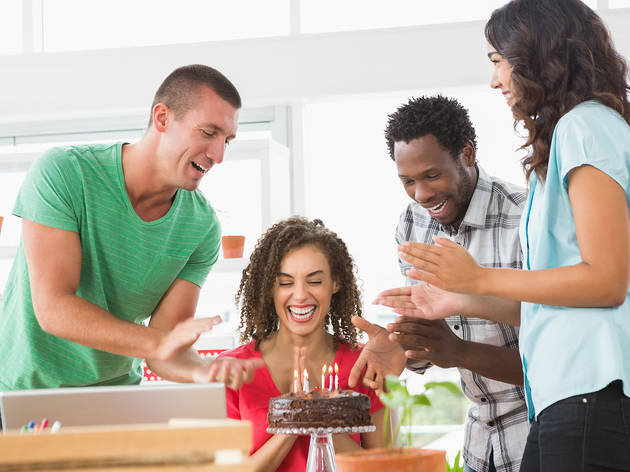 Congratulations, it's your birthday! You have license to do basically whatever you want: groove to one of the best party songs, dance like no one's watching, scarf the best pizza in NYC, sleep through your alarm clock, shout one of the best karaoke songs from the rooftops, even cry your eyes out. While you're busy with all that, we've rounded up the best birthday songs to more than ably serve as the soundtrack to your special day.
Best birthday songs of all time
1
The Beatles, "Birthday"
As if they weren't busy enough laying the groundwork for the next 60 years of pop music, the Fab Four also tossed off this bowtied b-day nugget.
2
Stevie Wonder, "Happy Birthday"
Stevie penned this birthday tune for Martin Luther King Jr., as part of the campaign to get the day recognized as a national holiday. And it worked!
3
2Chainz, "Birthday Song"
Totally relatable, unless you something other than a big booty for your birthday.
4
Jeremih,"Birthday Sex"
One guess at what the "gift" Jeremih brought you is.
5
Combichrist, "Happy Fucking Birthday"
Nothing says "Celebrate!" like demonic powernoise aggrotech. You've earned it!
6
No Doubt, "Six Feet Under"
What is a birthday, except marking the time before an inevitable death?
7
Tiny Moving Parts, "Happy Birthday"
This is the emo birthday song you need in your life.
8
50 Cent, "In Da Club"
Go shawty, you recognize which day of the year it is.
9
They Might Be Giants, "Older"
"You're older than you've ever been / and now you're even older." Happy birthday!
10
Weird Al, "Happy Birthday"
Nothing says "Happy birthday" like a rambunctious polka about the end of the world.
Show more
Best birthday songs on Spotify