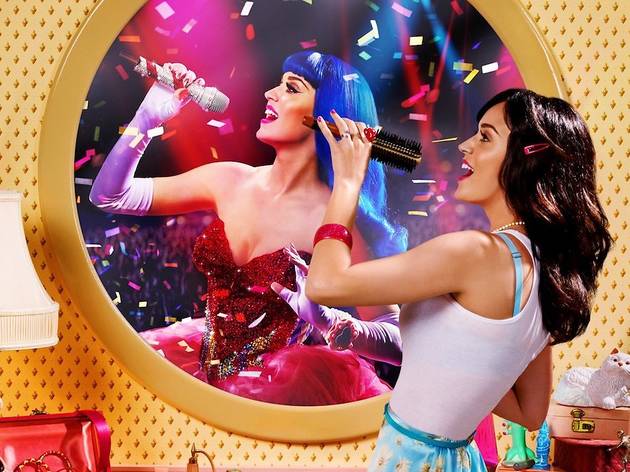 The 28 best birthday songs of all time
These birthday songs will get you in the mood, whether you're celebrating or trying to stop the passing of time
Go you, it's your birthday! Yes, it's your special day, and you can do whatever you want; sleep in, stay home, start a new exercise routine, make yourself a cocktail, binge watch a bunch of the best movies of all time. Or, you could take a moment to listen to our gift to you: the definitive list of the very best birthday songs.
A simple Happy Birthday won't cut it—you'll need a spot-on birthday playlist. Not into celebrating the passing of time? There are songs for that kind of birthday too. These are the best tracks to celebrate your day, however you feel about it. Pick a few that suit your approach to wrapping up another year, and blast them as you face the next one.
Listen to these songs on Amazon Music
RECOMMENDED:
🎉 The best party songs ever made
🎤 The best karaoke songs
🕺 The best pop songs of all time
🎶 The best '80s songs
😊 The best happy songs

Best birthday songs of all time
1. The Beatles, "Birthday"
As if they weren't busy enough laying the groundwork for the next 60 years of pop music, the Fab Four also tossed off this bowtied b-day nugget.
2. Leslie Gore, "It's My Party"
As Leslie reminds, it's your birthday so do whatever you damn well please.
3. Stevie Wonder, "Happy Birthday"
Stevie penned this birthday tune for Martin Luther King Jr., as part of the campaign to get the day recognized as a national holiday. And it worked!
Go shawty, you recognize which day of the year it is.
5. Destiny's Child, "Birthday"
Save this Beyoncé & Co. tune for when it's time to slow things down, post-cake and ice cream.
The quick-tongued wordsmith breaks it down for your special day.
7. Weird Al, "Happy Birthday"
Nothing says "Happy birthday" like a rambunctious polka about the end of the world.
8. Loretta Lynn, "Happy Birthday"
Loretta wishes a happy birthday (and a fond farewell) to her ex beau. Efficient!
9. They Might Be Giants, "Older"
"You're older than you've ever been / and now you're even older." Happy birthday!
10. The Smiths, "Unhappy Birthday"
Unsurprisingly Morrissey isn't super into birthdays.
11. Sufjan Stevens, "Happy Birthday"
You might want to save Sufjan's slowly-finger-picked b-day meditation for after everyone leaves the party.
12. Rihanna, "Birthday Cake"
"It's not even my birthday," starts Rihanna, though we're not entirely convinced.
13. Tiny Moving Parts, "Happy Birthday"
This is the emo birthday song you need in your life.
14. Katy Perry, "Birthday"
Katy's underperforming hit is still plenty good enough to roll out for your special day.
15. 2 Chainz, "Birthday Song"
Totally relatable, unless you something other than a big booty for your birthday.
16. No Doubt, "Six Feet Under"
What is a birthday, except marking the time before an inevitable death?
17. Don McLean, "Birthday Song"
Mr. "American Pie" get expectedly sentimental when it's time to blow out the candles.
18. Jeremih,"Birthday Sex"
One guess at what the "gift" Jeremih brought you is.
You might be surprised that the guys behind "Song No 2" are also responsible for this somber b-day serenade.
20. Dethklok, "Birthday Dethday"
It's the heavy metal b-day banger you've been waiting for all these years.
21. Altered Images, "Happy Birthday"
This pop song is a perfect combo of a peppy tune and catchy lyrics, making it the band's most successful song and a fun one for celebrating.
22. Maxi Priest, "Birthday"
Don't worry, be happy, it's your birthday.
23. Selena Gomez, "Birthday"
Like Selena says, even if it's not your birthday, no one's gonna know! (This also works when you want a free piece of cake at the chain restaurant.)
24. Madonna, "B'day Song"
This MDNA bonus track sounds like the kind of thing an exuberant 5 year old might shout out at their party. Just proving Madge is perfect at any age.
The twisted pop duo crank up the sweet-n-sugary on this birthday tune.
26. Say Anything, "Death For My Birthday"
And hopefully you're having a better birthday than Max Bemis.
27. The Sugarcubes, "Birthday"
Before she was Björk, she was wishing you a happy birthday with this pop tune.
28. Frankie Cosmos, "Birthday Song"
As Frankie Cosmos, NYC songsmith Greta Kline sings masterfully about getting older and staying the same.
Need more for your celebration soundtrack?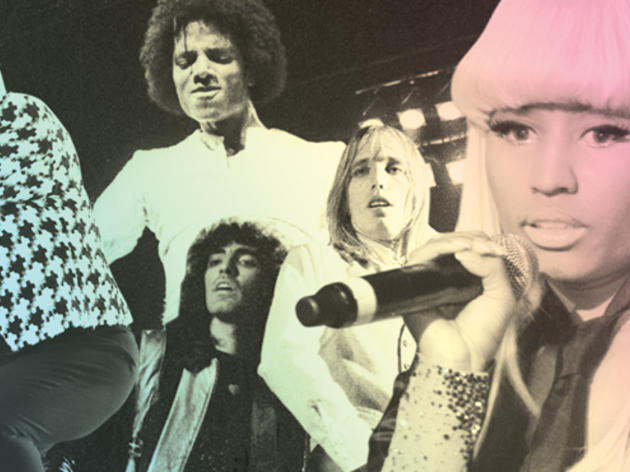 You're having a party, you say? Not sure what to cue up on your iPhone? Rest assured, we have you covered.
When you just need a quick pick-me-up, these tried-and-true happy songs are guaranteed to get you that feeling you're looking for.
With so many good karaoke songs to pick from, making the right choice on what to sing could make or break the night.