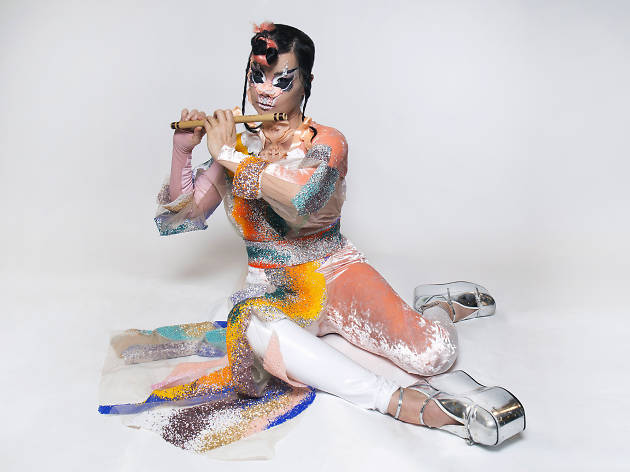 The best DJ mixes of 2017
Listen to the top DJ mixes of 2017 from dance-party burners to meditative chill-out tunes and spacey electronic sounds
Whether you want to ring in New Year's Eve with some trippy Black Sabbath edits, rave through Christmas in New York with a stack of hard-hitting techno or just stash away hours of worthy music for a rainy day, look no further than our list of the best DJ mixes of 2017. You'll find house music compilations, extended funk workouts, pulsating techno songs and more, selected by our expert mix-diggers.
RECOMMENDED: Full guide to the best of 2017
Best DJ mixes of 2017
1. FACT Mag: Daft Punk 'Teachers' Influences Mix Vol. III by CK
Before they were robots. Before the Grammys. Before Pharrell and Nile and Kanye and the Weeknd. Daft Punk were just two French kids from a busted-up indie band who discovered dance music. No one cared who they were until they put on the masks. Now, on the 20th anniversary of their debut, Homework, dancefloor historian, Dublin's own Conor Keeling, has honored his helmeted heroes once more. After his original 42-track iteration left him with an additional 250 songs culled from exhaustive research on the duo, CK brought out a sequel in 2013, and now, six years on, he's completed the perfect tribute trilogy to his heroes.—Christopher Tarantino
2. Fabric 92 by Call Super
This has been a big year for London's Call Super. One of electronic music's most in demand DJs, he's gigged nonstop around the world while also putting out a phenomenal EP on Hessle Audio (Inkjet / Fluo, with Beatrice Dillon) and a full length album (Arpo) on Houndstooth. Some artists excel at either deejaying or producing: Call Super undoubtedly soars at both. Coming from a musical upbringing, he creates sounds that are unlike anyone else's, and his mixes do the same. Recorded at home using two turntables, a CDJ and a Vestax PMC 250, Call Super says: "I chose to do 28 takes and pick my favourite, as I wanted the mix to be a document of how I actually play, rather than a digital vision of infinite possibilities." His Fabric 92 mix is carefully crafted with tunes by Objekt, Photek, Beatrice Dillon and Rupert Clervaux, Carl Craig, Karen Gwyer, and, of course, Call Super himself.—Vivienne van Vliet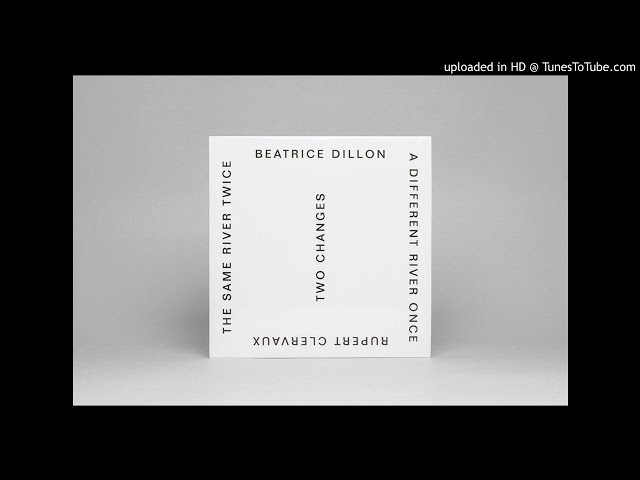 3. Nyege Nyege Mix by Kampire
The name of the Ugandan music collective Nyege Nyege roughly translates as "the uncontrollable urge to move," and this mix could rev that urge to the max in pretty much anyone with ears, feet and a heart. Accompanying a must-read piece, "Nyege Nyege: East Africa's new wave," on the Resident Advisor website, the set—put together by Kampire Bahana, an activist and DJ who's one of Nyege Nyege's core artists—is described in the article simply as "an exclusive mix of some of her favorite tunes, a blend of up-tempo African sounds." But it's so much more than that: It's an ode to partying, to dancing and life itself.—Bruce Tantum
4. FABRICLIVE 93 by Daphni
Dan Snaith, he of Daphni and Caribou fame, never ever takes the easy route. When tasked with creating a mix for London nightlife institution Fabric, he obviously went about it in the longest, most laborious route for himself, but the most enjoyable for us. So, what started as your standard, boring, old DJ mix with Snaith leaving temporary sketches of original ideas between existing songs, ended up dropping the "existing songs" and morphing into an album of 100% new material when he realized he could better—and possibly easier?—say what he wanted to say on his own. Thus we are gifted 23 new Daphni tracks and four new edits. Merry friggin' Christmas.—Christopher Tarantino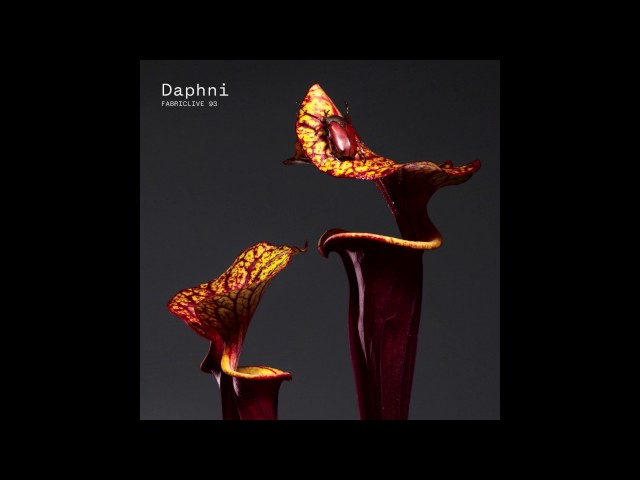 5. Bill Brewster presents Tribal Rites at Spiritland
This past autumn, Bill Brewster—DJ, scribe, and all-around clubland egghead—released Tribal Rites, a sprawling selection of tunes that served as a love letter of sorts, addressed to the kind of music that makes life worth living. The release party was held at London boîte Spiritland, and Brewster's genre-agnostic, emotion-drenched set was thankfully recorded for posterity. From beginning (the gorgeous glide of Bobby Gentry's "Thunder in the Afternoon") to end (the bubbling ambience of Aqua Basino's "Ibiza"), it's four-plus hours of heaven.—Bruce Tantum
6. Innamind Promo Mix by Boofy
Bristol-based producer, label co founder and member of the Bandulu Gang delivers the year's best bass music mix for Innamind Recordings. Opening with "Oran" by duo Jabu and SKRS, the mix quickly drops into no-nonsense dub and bass territory. Around the halfway mark, it picks up from muddy terrain into dark club rollers, followed by tracks vaguely reminiscent of older dubstep. A dreamy interlude leads right back into the sounds of T++'s "Anyi" off of the artist's 2010 EP on Honest Jons: a dense turf, somewhere between breakbeat techno and dubstep. Unsurprisingly, one of the best tracks in the mix is one of Boofy's own: "Dead Stylus" off of his EP Dead Stylus / Ledge, out now on Innamind. (And here's another bonus mix for older dubstep heads.)—Vivienne van Vliet
7. 20 years of Hospital Productions with Vatican Shadow and Becka Diamond
Some birthday parties come with cake, ice cream and Pin the Tail on the Donkey; others are marked with something a bit…darker. This anniversary set, it's safe to say, falls into the latter camp. To help mark two decades of uncompromising grit, shadowy tension and brooding ambience, the NYC-based Hospital Productions took control of the essential online radio station NTS, with the label's own Dominick "Vatican Shadow" Fernow and Becka Diamond doling out an hour of dark-hued tunes punctuated by moments of transcendence.—Bruce Tantum
8. Truancy Volume 196 by Call Super
Whereas Call Super's Fabric 92 could be seen as at-home listening, his mix for online blog and music imprint Truants is definitely one for the club. While the Fabric mix was done over 28 takes, this mix, as the label writes, "features Call Super at his most playful, exercising fast cuts, volume chops and breathtaking acapella transitions." Acid, electro and techno bangers at full speed ahead.—Vivienne van Vliet
9. Phonica Mix Series 39: Red Axes
If the title of their newest album, The Beach Goths, didn't already clue you in, Red Axes are not your typical producer/DJs. Sure they can play four-to-the-floor techno, but who can't? They'd much rather be digging for rare weirdo jams of yesteryear, creating original, idiosyncratic post-post-punk or churning out supremely psychedelic nine-minute edits of Rolling Stones tunes, which not everyone can do—or even wants to. Thankfully for us, the Tel Aviv duo do and do. Their summer mix for London vinyl mecca Phonica is no different, and just another feather in their offbeat cap. Stay freaky, Pony Boys.—Christopher Tarantino
10. Mixmag Cover Mix by Björk
It's not everyday a new mix of music from Scandi queen of the surreal Björk lands on our shores. But whenever it does, it is most certainly cause for celebration. The somewhat-new-to-deejaying, Ms. Guðmundsdóttir had a rather busy 2017, dropping Utopia, her first new album in three years, plus three elaborately idiosyncratic videos only she could make, while still finding the time to remix herself twice and assemble this mix. (Honestly it was exhausting just annotating all that.) Grab this free mix, at Her Icelandic Majesty's Request.—Christopher Tarantino
Show more
Looking for more great music from 2017?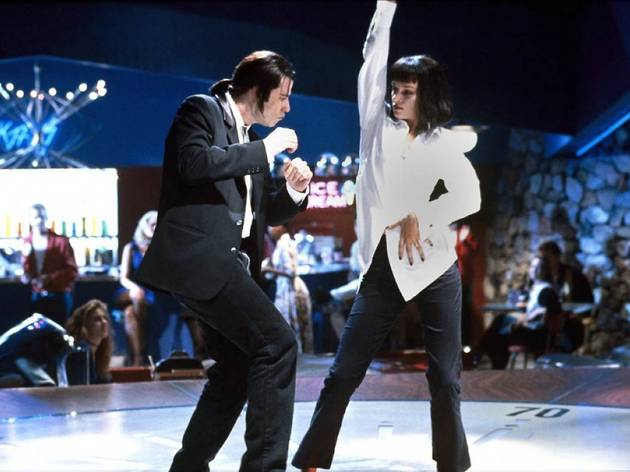 Colloquially, it used to be called the "needle drop"—when a Martin Scorsese or Quentin Tarantino picked a piece of preexisting music and laid it down under a dramatic scene, with seismic results. We've thumbed through our stacks of wax (i.e., Blu-ray collections) to collect cinema's most potent examples, allowing for iconic uses of classical music and jazz along with the expected pop hits. One parameter, though: no songs composed for the movie itself. (Sorry, Simple Minds.) The result is our most toe-tapping list to date. But do let us know if we've left out your favorite jam.