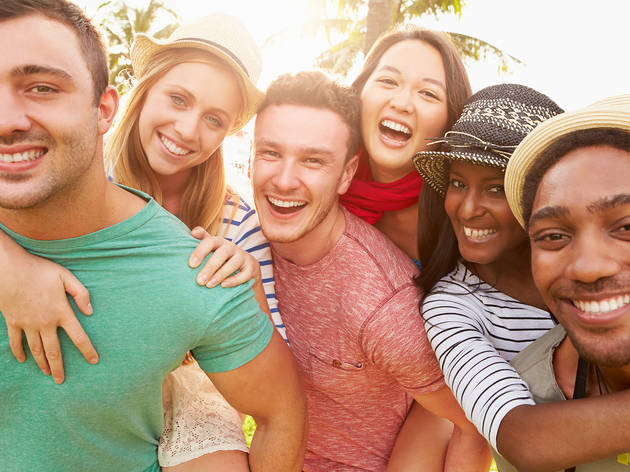 The 20 best songs about friendship
When you want to sing about the bond you have with your BFF, these songs about friendship are the way to go
What songs about friendship do you play for a true buddy, the kind who's always there to lift you up or tear you right down when you need it? It's tough to find a tune with the right sentiment, but music has always been a surefire way to express those hard-to-say feelings, whether it's geared towards a stranger, relative or lover (in which case, check out our list of the very best love songs).
These memorable friendship songs include the sort of emotion-packed lines few of us are able to muster, and thus provide a perfect vehicle for expressing the way we feel about our best friends. We've compiled a list of songs to dedicate to your OG, the person who has been there the longest for you, through thick and thin, through break-ups and the hairstyles you wish everyone would forget.
Listen to these songs on Amazon Music
RECOMMENDED:
🎉 The best party songs ever made
🎤 The best karaoke songs
🕺 The best pop songs of all time
🎸 The best classic rock songs
😊 The best happy songs

Best songs about friendship
1. Randy Newman, "You Got a Friend In Me"
This raspy-voiced gem from the Toy Story soundtrack plays as a reminder that people make for subpar friends. A stuffed cowboy, though? That's for life. Really though, it's a perfect song to sing to your best bud who's been with you through thick and thin.
2. The White Stripes, "We're Going to Be Friends"
While most of Jack and Meg's ouvre delves into fuzzed-out bombast, this tender-hearted tune opts for soft-spoken lyrics and plucked acoustic guitar. It details the beginnings of something very special. Sweet, ain't it?
3. Queen, "You're My Best Friend"
It's hard to think of a better match than Freddie Mercury soaring voice and Brian May's searing lead guitar, both of which are in fine form on this timeless ode to friendship. It's a classic track for montages detailed all the shenanigans and good times you've gotten up to with your best buds.
4. The Beatles, "With a Little Help From My Friends"
Good for Ringo that Paul and John wrote this song's hummable, easily sing-able melody with their buddy's distinctive baritone in mind. It perfectly captures the ins and outs of going through life with your friends.
5. Andrew Gold, "Thank You for Being a Friend"
Even though it serves superbly as the Golden Girls theme song, Gold's tune stands alone as a timeless tribute to friendship and gratitude. If you don't know how to let your pal know how much you appreciate them (or if you want to play Dorothy, Rose, Blanche, and Sophia with your squad) , this one's a great choice.
6. Bill Withers, "Lean on Me"
The reciprocal nature of friendship is at the heart of Withers' heart-string-tugging tune. It's about friendship and beyond, an ode to working together to get each other through even the toughest of times. Let your friends know you'll be there to help them carry on.
7. James Taylor, "You've Got a Friend"
There's countless renditions of this Carole King soft rocker—Barbara Streisand, Aretha Franklin and Dusty Springfield all have their versions—but James Taylor's hushed folkie tones bring it a unique intimacy that has made it a star on mixtaps for friends for generations.
8. The Jackson 5, "I'll Be There"
"Let me fill your heart with joy and laughter / Togetherness, well that's all I'm after," tween MJ sings—sounds like a solid grasp of the concept of friendship for a 12-year old.
9. Ben E. King, "Stand By Me"
Both the R&B hit and 1984 film classic it inspired stand as timeless tributes to camaraderie. We know we'll be OK as long as our friends are right there by our sides.
10. The Rembrandts, "I'll Be There For You"
The TV show was called Friends—need we say more? You might not have paid much attention to the lyrics while settling in to watch the latest episode, but this song gets to the heart of things: hey friend, I'm here for you!
11. LCD Soundsystem, "All My Friends"
James Murphy's ode to those true companions who trade a few years of life for a drug-fueled rampage to the rave's 5am daylight hours—or something more melancholy than that. Either way, it's a guaranteed indie dance-floor–destroyer.
12. Drake, "Started from the Bottom"
Drake's anthem is about bringing his whole team with him on the way up. He shouts out those who have been with him from the beginning, encouraging him along the way, and standing by him through it all.
13. Pharrell Williams, "Best Friend"
The Neptunes member is solo on In My Mind but as he recounts here, it's his friends that helped him get to where he is. He started his music career with his childhood best friend, and it's friends who have stuck with him since.
14. Harry Nilsson, "Best Friend"
Everyone's had that experience of having a new friend you just have to tell everyone about. Harry Nilsson didn't quite shout this one from the mountaintops, however—the original, "Girlfriend," found its way out on album, but this version was relegated to being the theme song to TV's The Courtship of Eddie's Father with no official release for a long time.
15. Spice Girls, "Wannabe"
This is how friends roll: "If you wannabe my lover, you gotta get with my friends". The Spice Girls keep it real with this iconic friend song. Any romantic relationships are to be judged by the friend group, no exceptions.
16. Dionne Warwick, Elton John, Gladys Knight & Stevie Wonder, "That's What Friends Are For"
This star-studded collaboration was recorded to raise money for AIDS research. That's what friends are for, right? Helping out. Play this track and there won't be a dry eye in the house.
17. Everything But the Girl, "Old Friends"
Tracey Thorn and Ben Watt's moment of remembrance for friendships maintained and friendships lost over the years is a bittersweet bite of nostalgia. Old friends are still a big part of life, even if they've faded to the background.
18. Bruno Mars, "Count on Me"
This simple, happy little ditty gets straight to the point. Bruno lets us know that being a friend is not just about the good times, but being there for someone when they need it most. Go on, let your friend know they can count on you.
19. Vitamin C, "Graduation (Friends Forever)"
Vitamin C's biggest hit might focus on a short moment of conflicted feelings—the joy and sadness of saying goodbyes at graduation—but the Pachelbal sample makes the sentiment feel timeless. It's goodbye for now, but friends forever.
20. Miley Cyrus, "We Can't Stop"
Miley broke out with a new image on the "Bangerz" album—she's all grown up on "Wrecking Ball"—and this track is particularly emboldened. While it's not a straightforward friend song, it'll make you want to gather your pals and head out for party.
Looking for more great tunes?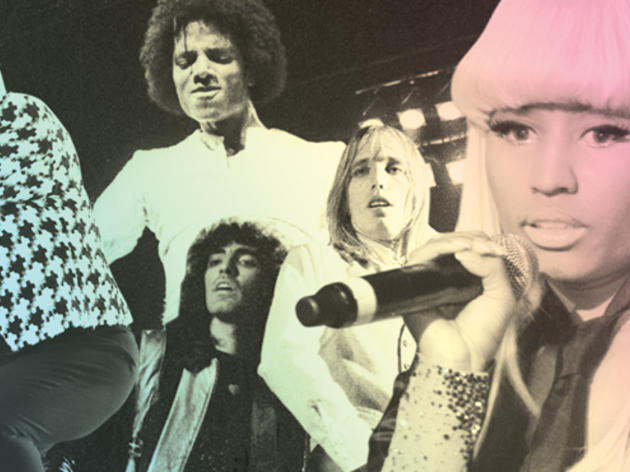 You're having a party, you say? Not sure what to cue up on your iPhone? Rest assured, we have you covered.
When you just need a quick pick-me-up, these tried-and-true happy songs are guaranteed to get you that feeling you're looking for.
With so many good karaoke songs to pick from, making the right choice on what to sing could make or break the night.